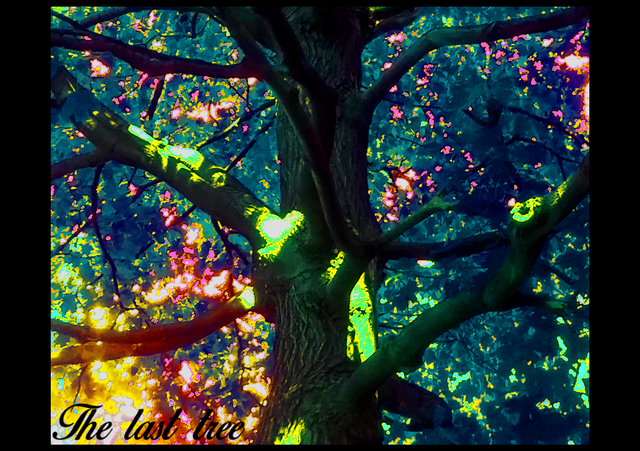 The Last Tree
---
Standing at the edge of doom
Barren scorched land
Ashes like rain falling...
Now sorrow is this land
Once lush and green
And untouched by man
But whose tainted hearts
Could never understand...
A farewell glance
At the once bright sun
Branches grasp at threads unravelling...
If this were the last tree
I couldn't help but worry
For the heart of man
Is led by folly...
If this tree was the last one to be
We can easily foresee...
That instead of learning the lesson
Some would surely give in to aggression
Claim this tree as their rightful possession...
They would burn it down or cut it
So that no one else can have it...
Silent guardian
Rooted deep
Rid this nightmare
From my sleep
---
poem and picture are original material by @philodendron