BLUNDERING PIECES NOT THE BIGGEST BLUNDER – (Ghost scenario and missing pieces)
When you blunder a piece away it is immediately notice by both players or anyone watching. There is another type of blunder that not as obvious as a piece blunder. It's not as obvious because there are several reasons or more behind it. Many of my blunders or when I simply don't see a piece or I see a false scenario that I think is great but its obvious not.
Below are two of my recent tournament games that demonstrate both these type of blunders. The first hard fought game below I thought there were two options for immediate checkmate in the end game but there were only one. I didn't see my opponent queen even though it was on the board in plain site. This blunder fall under the category of missing pieces and ghost scenario. I am not sure how these pieces go missing but it happens a lot.
For these types of blunders practicing with @schamangerbert or coaching from @eniolw can't help me. That OK because I will put an end to all the blunders; piece blunders, ghost scenarios and missing pieces soon. Note: the missing pieces are mostly responsible for the ghost scenario.
Game#1: @rodrook vs @samostically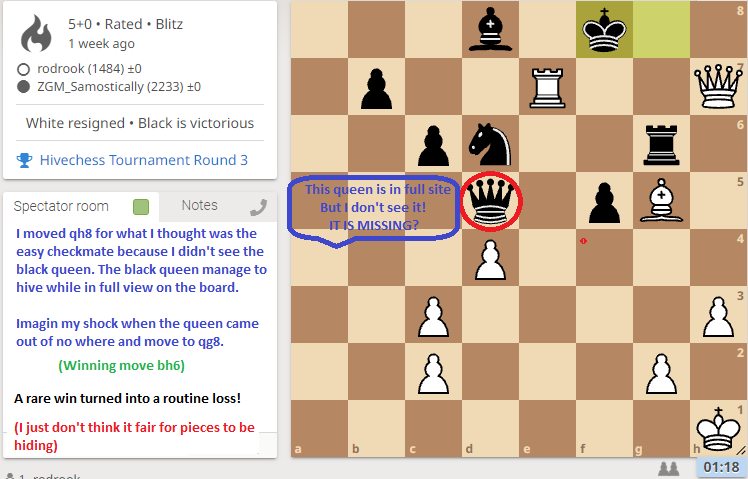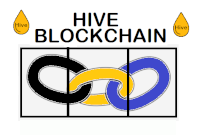 Game#2: @rodrook vs @rafaelaquino
In my second game below I had a strategy to get a forced checkmate but I didn't see the pawn between my queen and my rook. I want to capture my opponent KBP and check his King, of course this was a ghost scenario. So imagine my surprise when I discovered that I couldn't capture the king bishop pawn and check the king because my queen was not protected by my rook. A pawn appeared out of nowhere between my rook and queen, this was a real ghost scenario.


Rodrook think he can capture his opponent KBP and checkmate him.

BUT IT IS A GHOST SCENARIO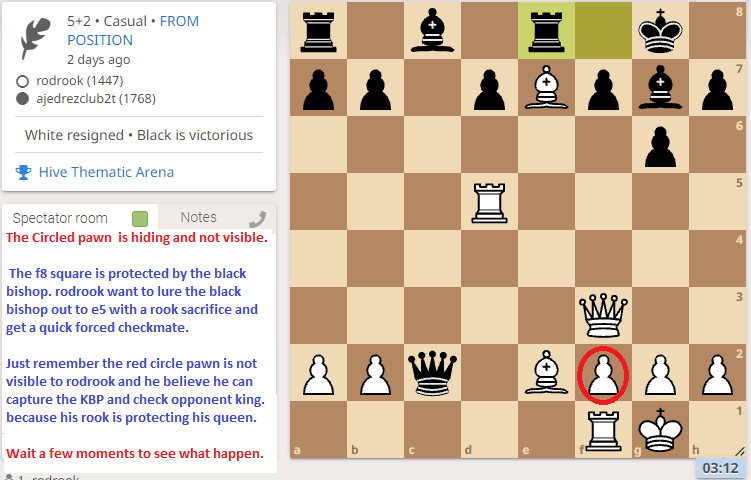 CHESS IS A GREAT FUN CONTEST
EVEN WHEN THE CHESS PIECES MISBEHAVE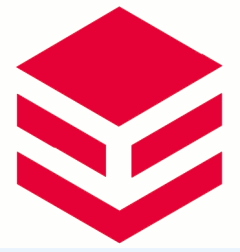 @rodrook
---
---