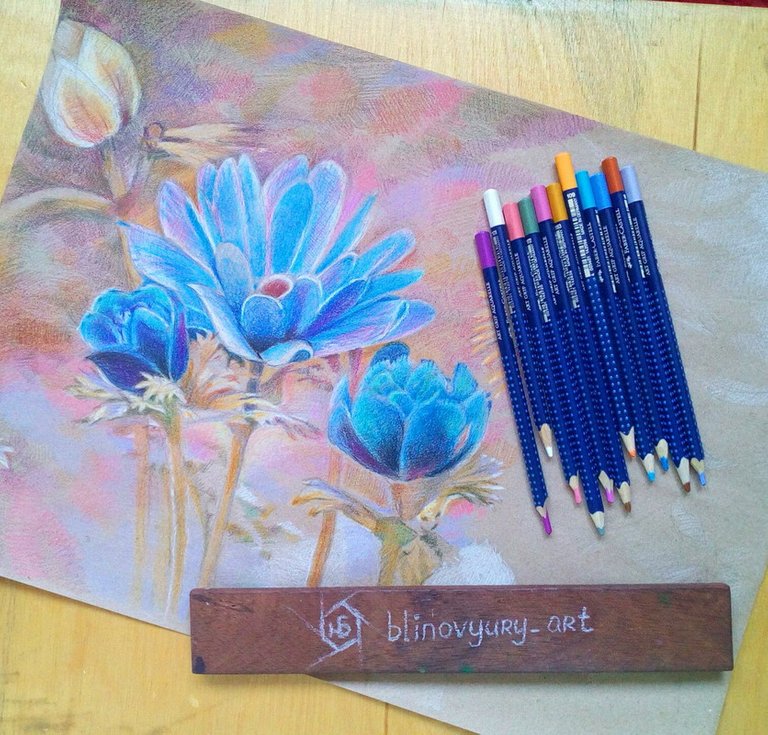 Hello everybody! Today there will be a short article about colored pencils. I will not bore you with long stories, just briefly tell you a few secrets of artistic skill that not everyone knows.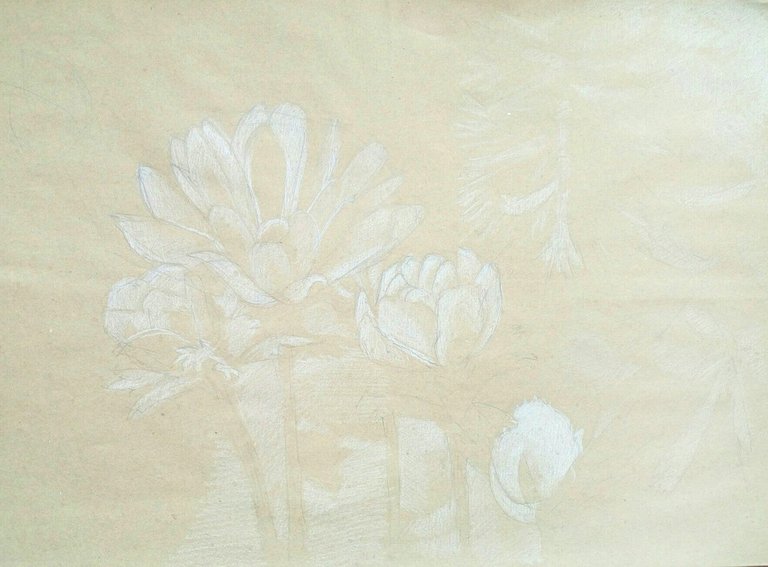 If you haven't tried using craft-paper for drawing yet, be sure to do it at your experiences. This paper is great for graphic work, ink drawing, liner, pastel or a simple pencil works. It may seem that this paper is not suitable for colored pencils, but this is far from the case.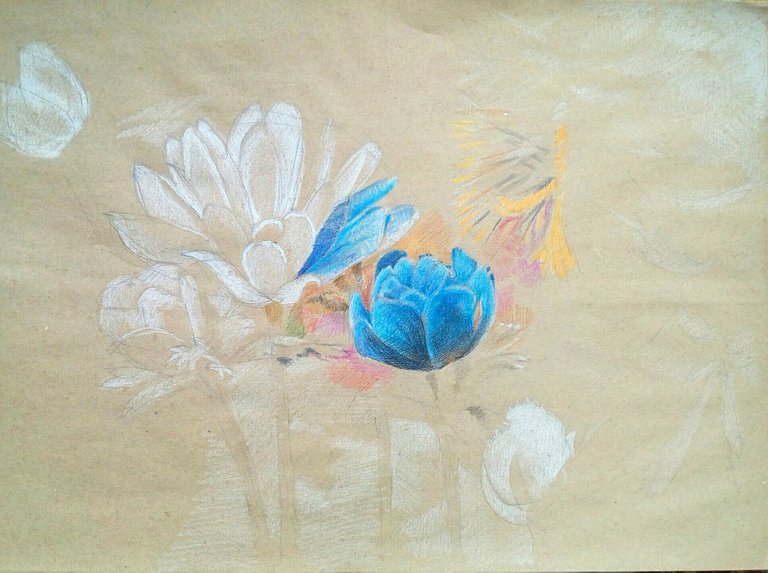 If you want to make a bright picture, I advise you to start with a whitening background. It is necessary to draw with a white pencil a places that you want to make the most vivid in your picture.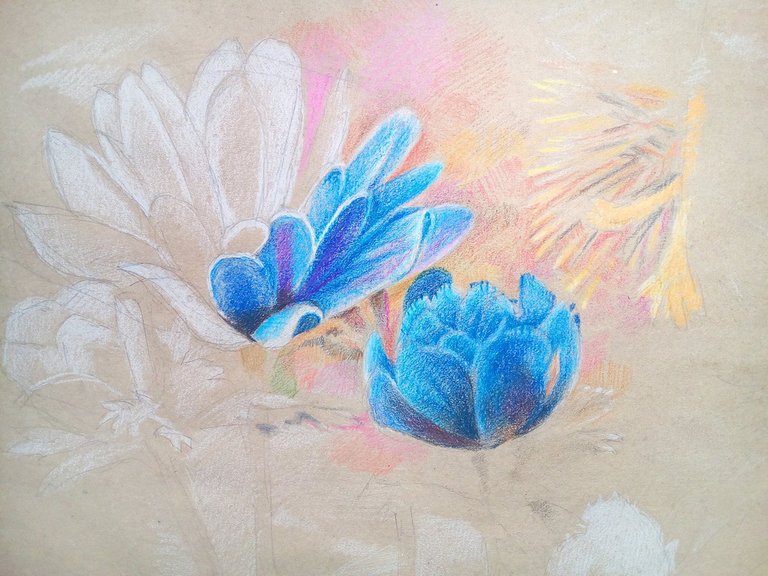 Once this is drawn, proceed to the details. Keep in mind that not all pencils draw brightly. I used watercolour pencils because their wax base is the loosest and covers the grey paper well.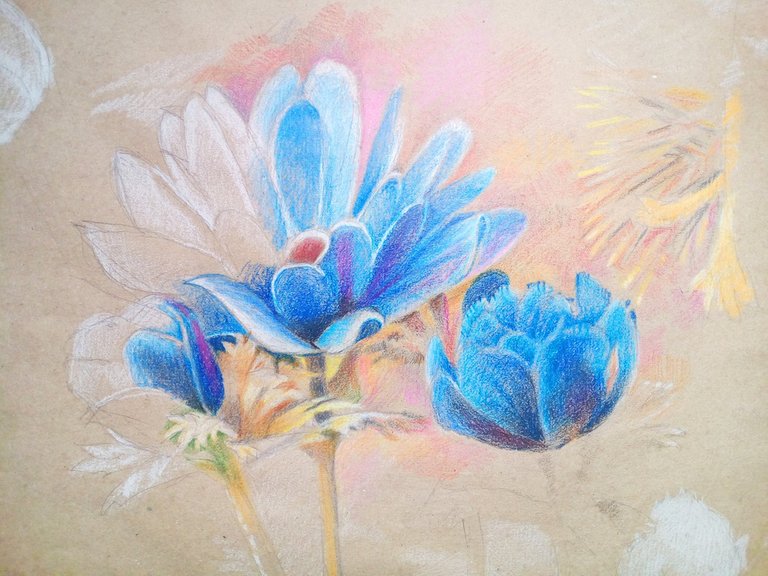 You can draw with colored pencils in different ways. Someone draws it with strokes, as when working with a simple pencil, someone makes a "fill", as if drawing with watercolors.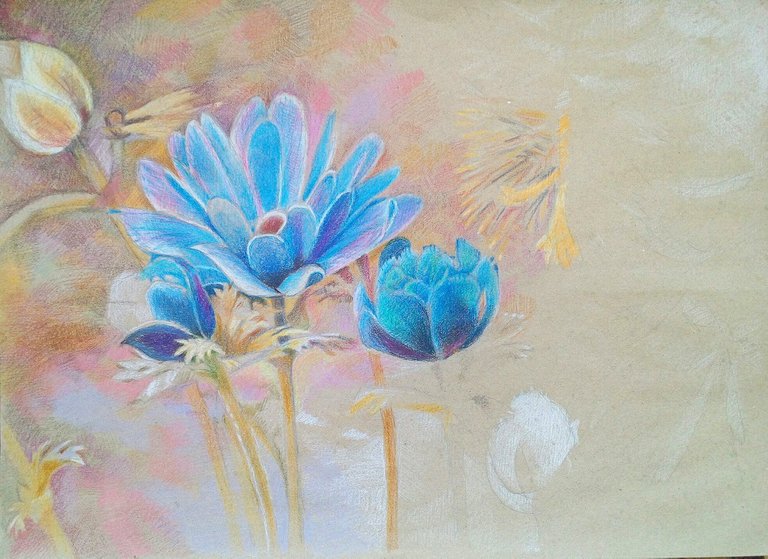 If someone has pastel colored pencils available, they are also great for drawing on a craft-paper. The white substrate method is also useful here.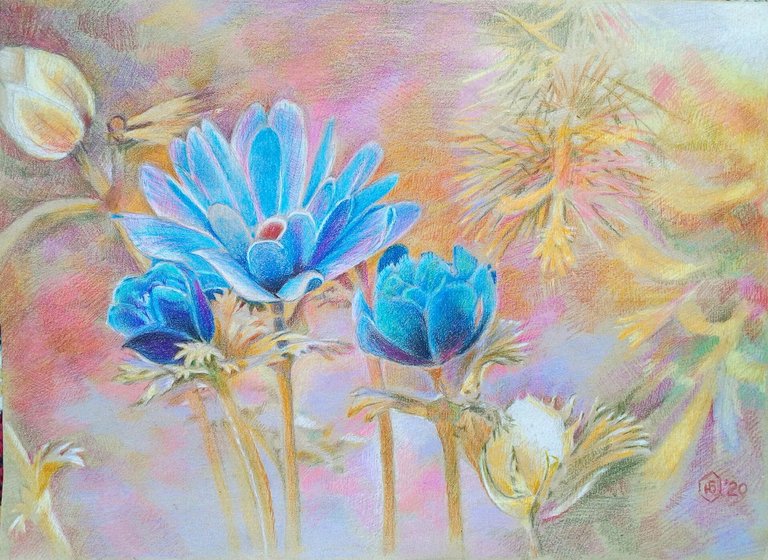 In general, the work is completed. As a bonus, I will give you another important tip: do not use a huge number of colors at once. Limit yourself in the amount of 5-10 shades. Remember that the color depth can be adjusted by the degree of pressing the pencil.

Craft-paper, colored pencils, dimensions 40x30 cm