Hello my friends, how are you?
It is Friday, it is carnival and I at home drawing like the judicious and nerdy girl that I am LOL... in this work it took a little while but I did not want to stop publishing what would be my first publication in the community for artists #OnChainArt. 🎉🎉🎉
For this special moment I wanted to make a concept in which I made a creature in which I fused (scorpion, crab) and this hybrid came out, it is nothing at the level of @midlet, but I strive every day to achieve the level I want and achieve my goals... one of them in the medium term is to be Concept artis. 😊😊😊
Well, this is my first publication in the #OnChainArt community, hopefully I can find many good artists that I still don't know, appreciate the art and style of each one of them and have a great time in this special community for art. 😘

Initially I wanted to make a scorpion but in a different way, and for that I have changed some of its parts, I wanted to do something like an armor but not so exaggerated.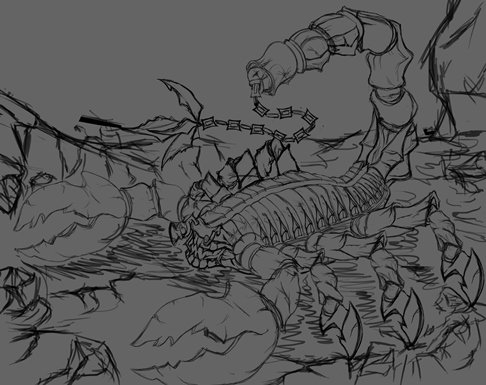 I made this drawing in grayscale to later paint it. I don't get this process very well, I know! The truth is that I am very stubborn and if I don't keep trying I will never learn. (it's my philosophy).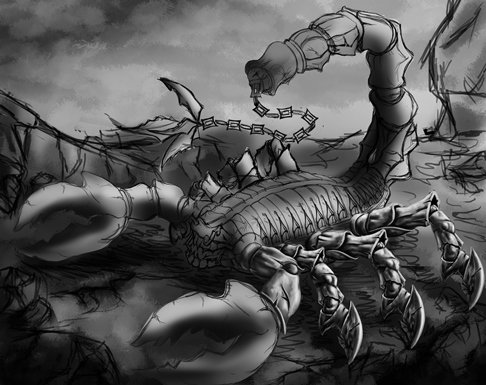 In this part I dedicated myself to go detailing each part of the body of this creature.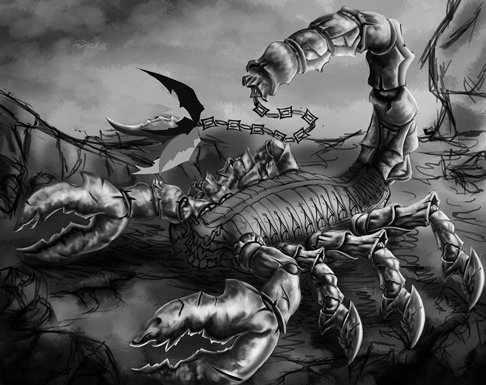 In this step I had already finished detailing things and a bit the background, after that I made some adjustments to the values ​​to be able to go with the final step. 🙌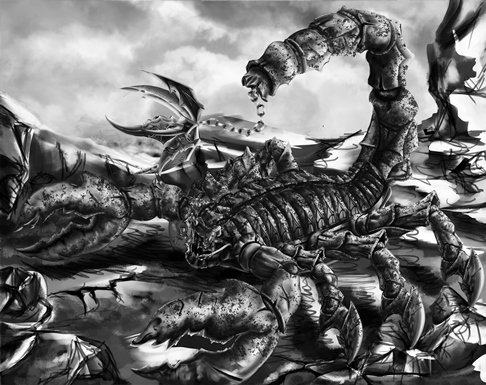 FINAL RESULT
The last step, finally! The color! I was already seeing everything in black and white lol. I used several overlay settings, soft light, degradation map.... well, the truth with many and that was one after the other, sometimes to and again removed, until finally I came to this, it has several colors. I still don't know the technique well (But it's a secret, don't tell anyone, ok 🤐), well, we're learning along the way.

MATERIALS USED:
Laptop
Photoshop
Wacom Bamboo Tablet

Grateful to all of you for seeing and supporting my new work, I would be very happy if you leave me in the comments your opinions and criticisms regarding this style or my work. His criticisms help me to grow and encourage me to work harder to improve my art.

See you soon dear community, thank you for viewing and supporting my publications. 😜

Copyright @yanes94 - All rights reserved.