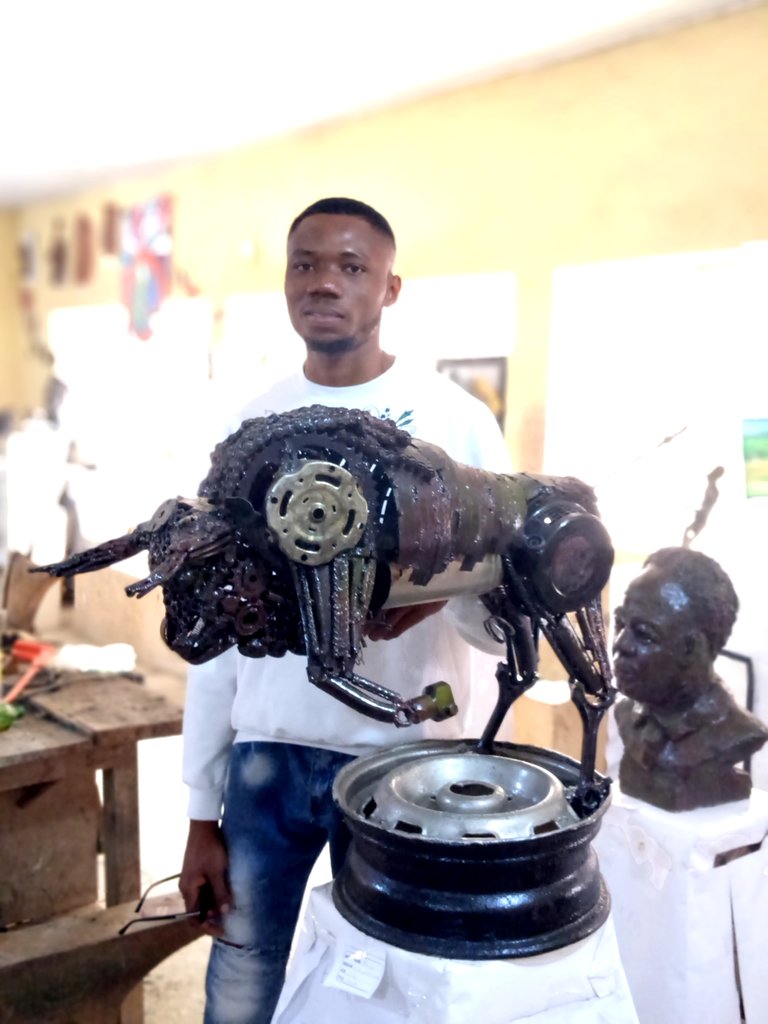 WHAT IS SCRAP METAL FABRICATION?
Scrap metal fabrication art is a very interesting art exercise that makes the so called unused metal scrap into something extra ordinary. Scrap metal fabrication is a composition of unused metal or abandoned metal into an art piece with the use of welding machine and other tools e.g chain saws, grinder, cutter, spraying machine, hammer, pliers and lots more.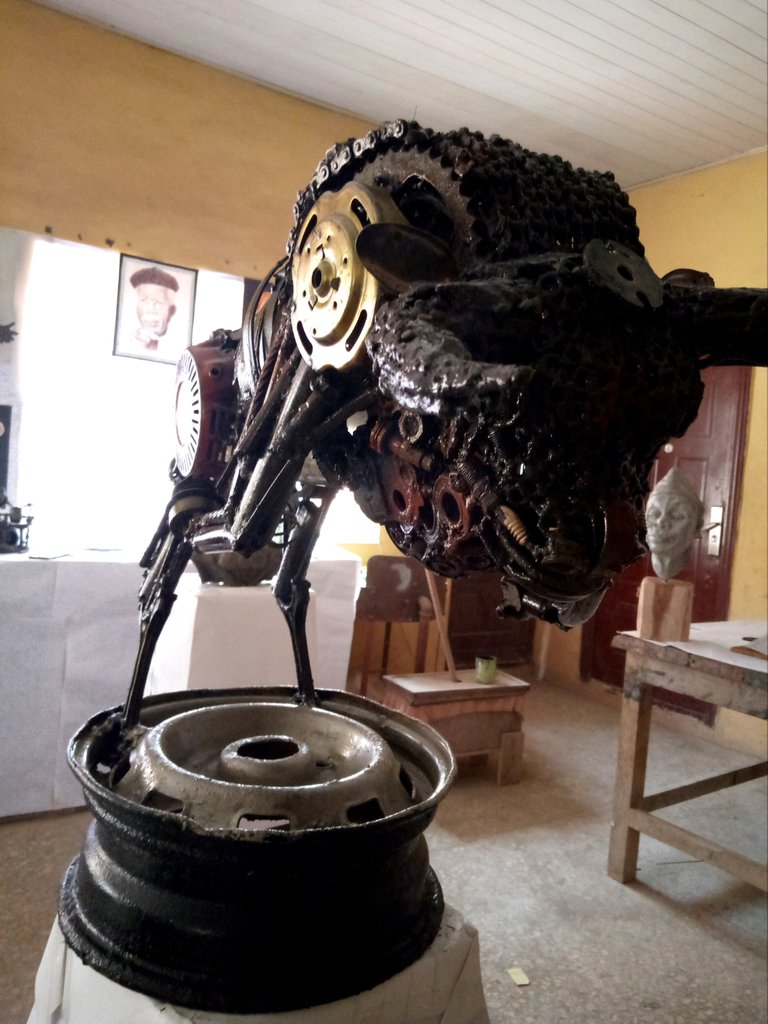 ABOUT THE WORK
This art piece was one of my project in school.
Hight:2ft
Weight:50kg
Duration: 1week
The title (the charging bull) was actually giving by one of my lectures who really loved the art.
It took me about a full week to fabricate that. Wasn't easy though cause here in Nigeria we don't have a stable electricity to run our machines and tools.. I had to pay extra to get a generating plant.
PROGRESS SHOTS BELOW: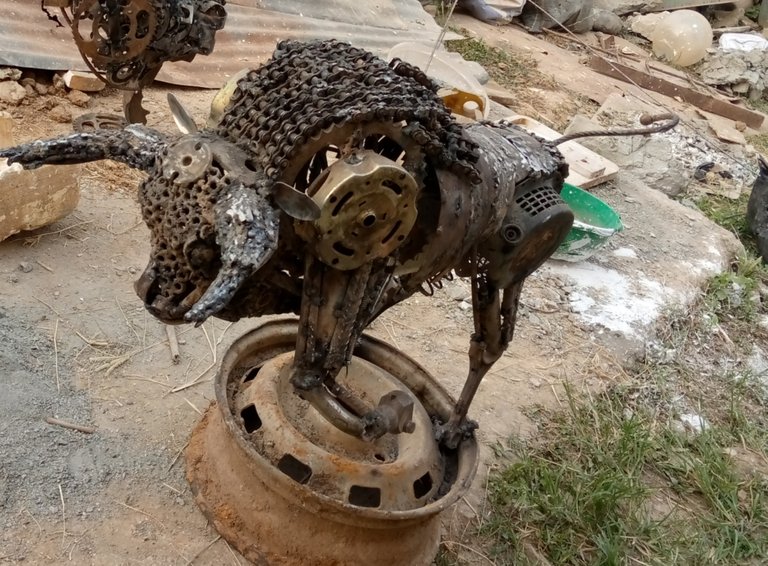 It's almost done here and ready for washing, before polishing it.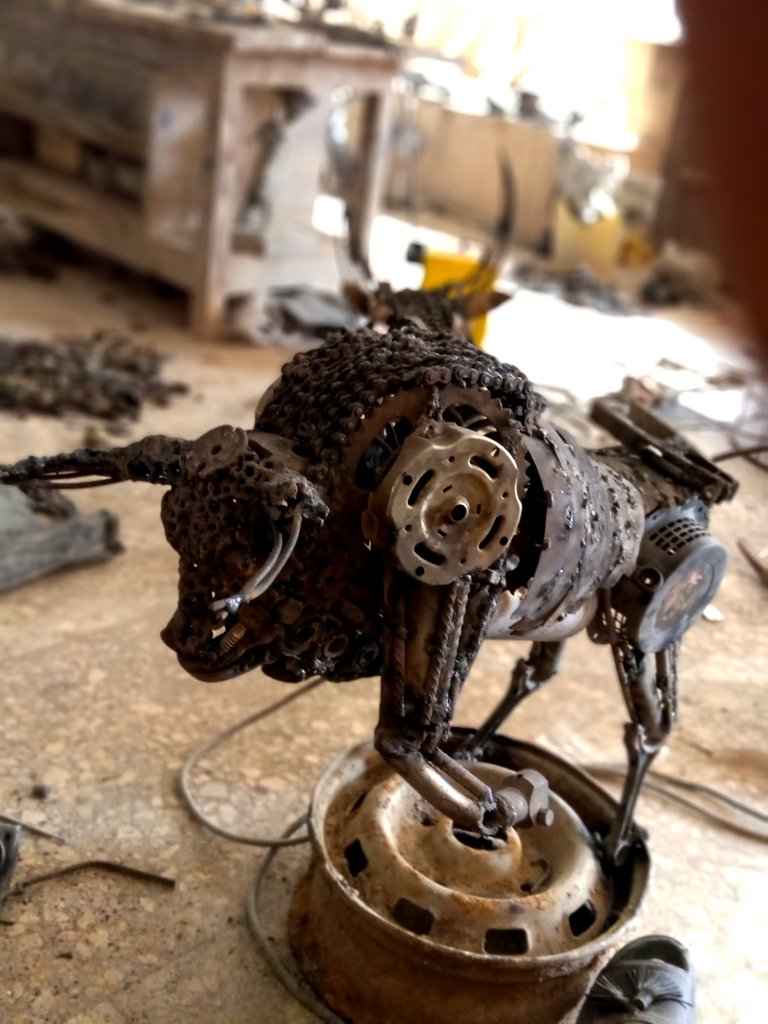 Here I was still busy with the horn... I couldn't find a perfect metal to represent the horn so I had to fabricate together some iron rods.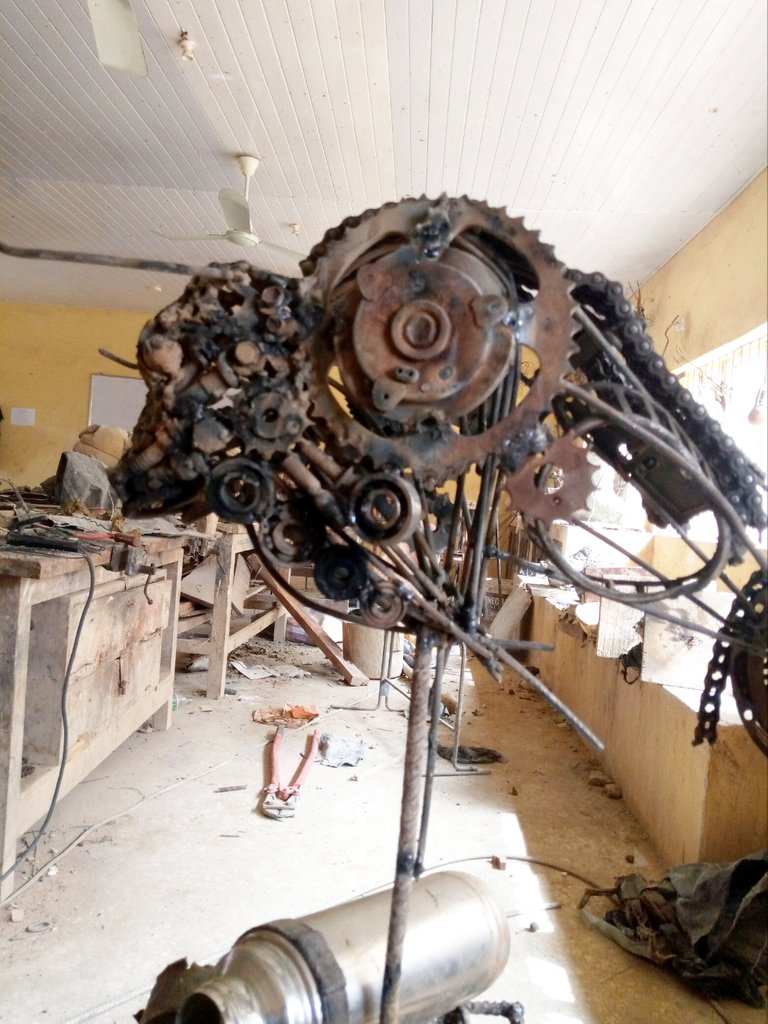 This was the initial stage, when you study it well u will see some constructed iron rods, the rods are the skeleton in which I weld the junks on...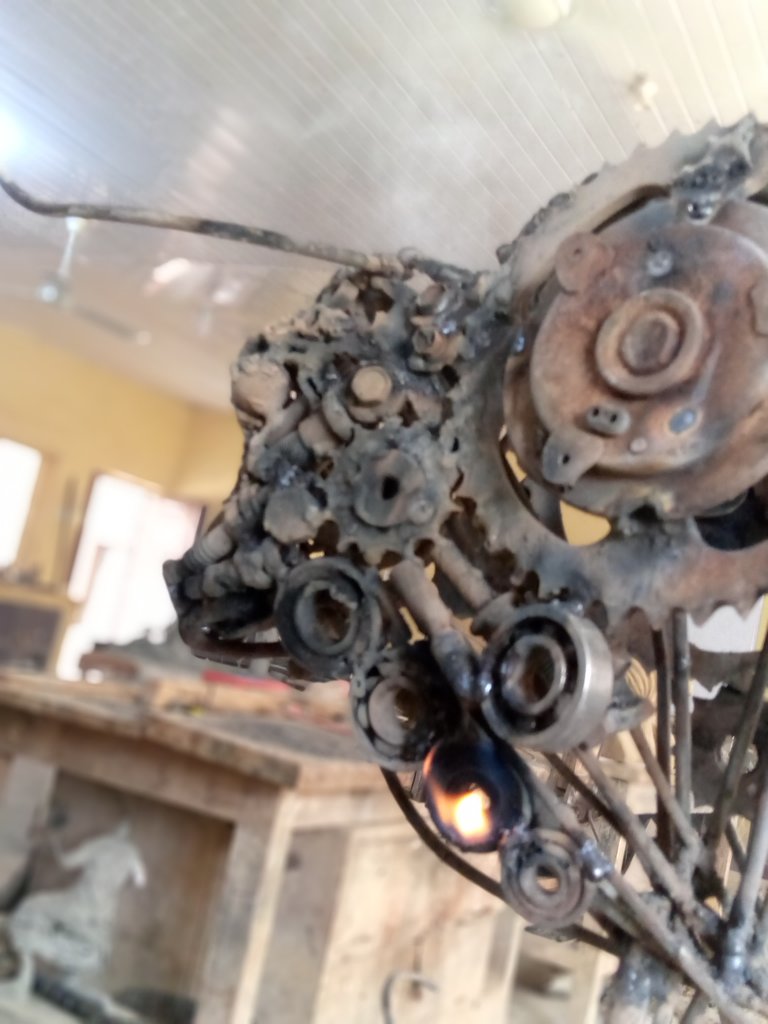 This is the close shot of the head, there you will see metal junks like nuts, bots,Boris, engin plugs e.t.c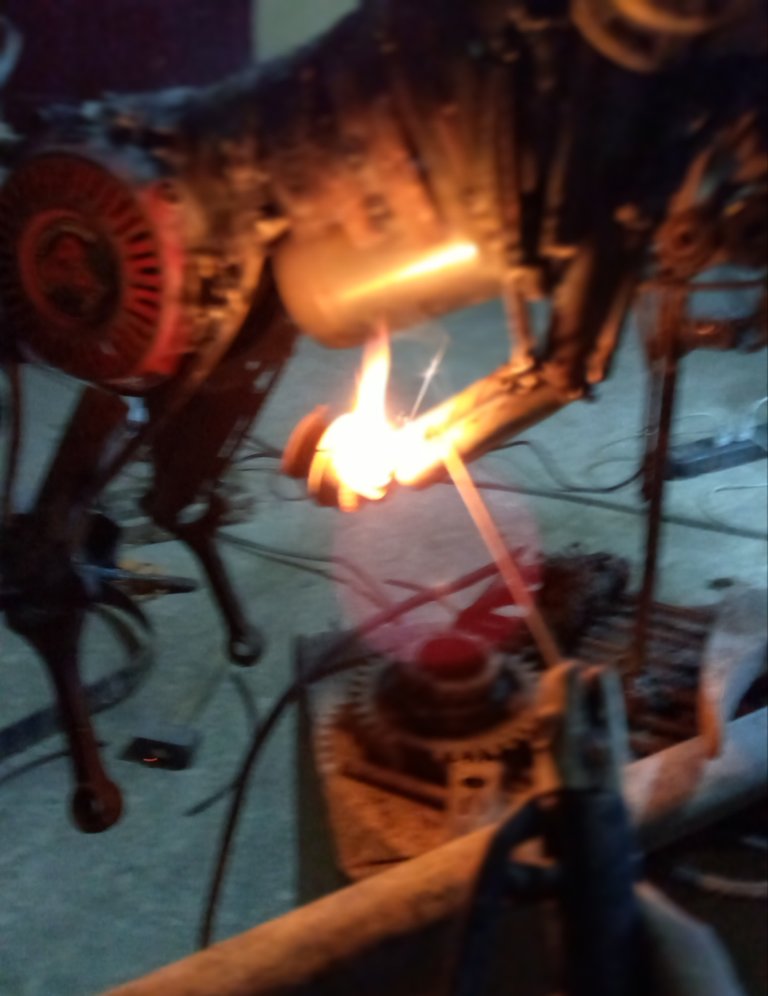 During the welding process...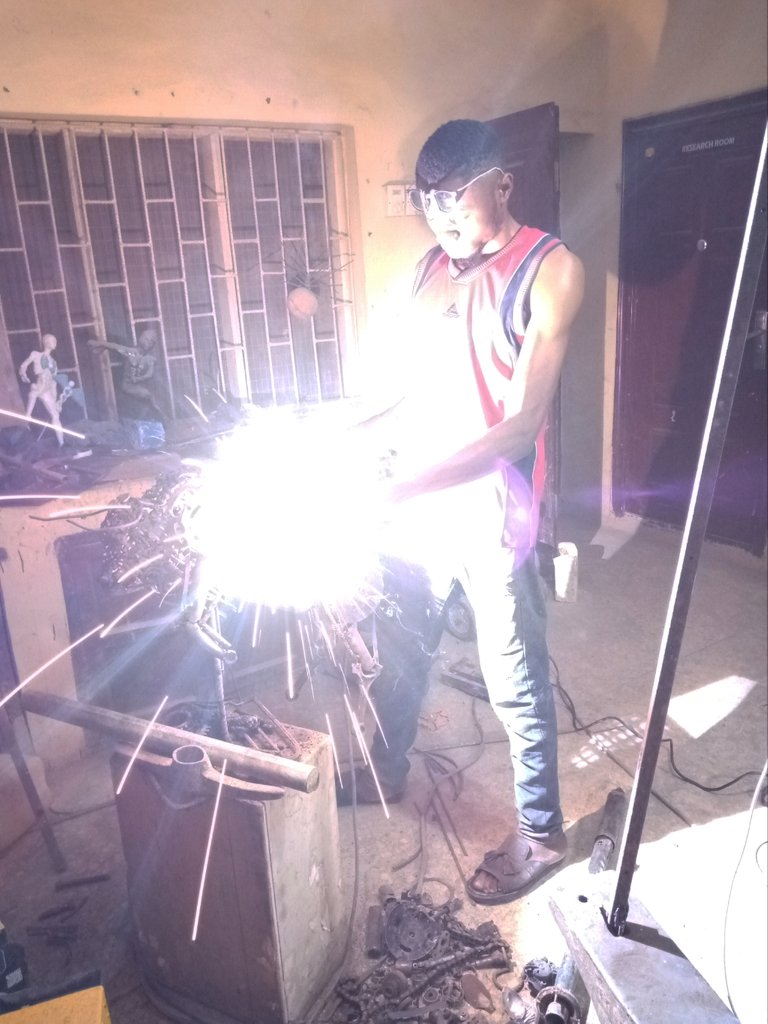 Welding going on smoothly...
THE PROCESS:
*sketch
*Skeleton (metal rods)
*The body(metal junks)
*The finishing (washing, polishing...)
CHALLENGES FACED:
*inadequate electricity
*No access to some machines and tools e.g the welding mask, suits, cutting machine, updated welding machine and lots more.
Thanks!