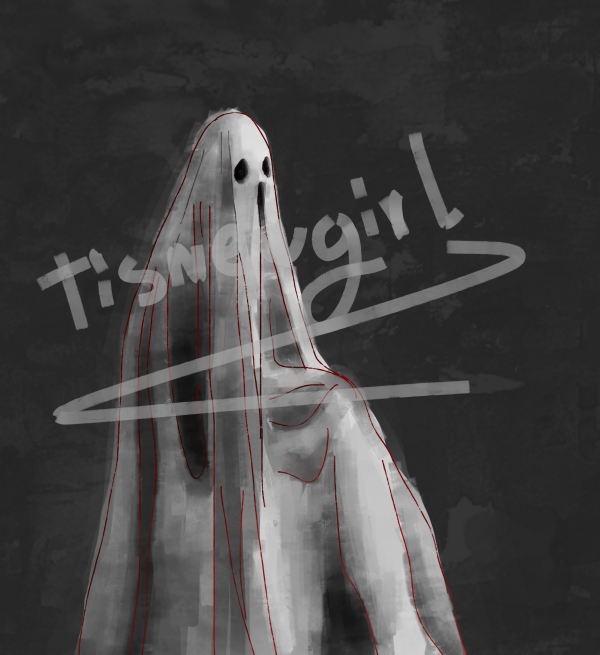 Hey!
How are you ?
im fine THANKS !
XDDDDD
baaaaaaack to the post with its step by step~!
This time screenshots of the drawing process
since my mind is not too orderly to always remember that I should save progressive images, especially it is not something I do when I practice, although it should;)
but hey, guys, here I try a new program, not my favorite in terms of ... hmm ease of using tools, not very intuitive and ...
ok why am I going to cheat on you?
It makes me cumbersome to use it and a 1 hour drawing takes me easily 5 XDDDDD
NO DO NOT LEAVE !!
AHEM
my point is that
all this annoying process is supported by the fact that this program allows you to do many more things, such as: add texture to the paper you are using, and even to the paint brushes and god !!!
GOD!
How it changes !
I felt much more comfortable because I was achieving textures that I wanted
(Of course I spent 5 hours customizing brushes yesterday) but hey! it was worth it
I already left the chatter and I leave you with a small glimpse of my illustration to start this dark month ~
soon for sale at NFTshowroom
Here is a link to see my drawings for sale at NFTshowroom https://nftshowroom.com/thisnewgirl/gallery
SPANISH
Hey !
Que tal ?
De vuelta a los post con su paso a paso.
esta vez capturas de pantalla sobre el proceso de dibujo ya que, mi mente no es demasiado ordenada como para siempre recordar que debo guardar imagenes progresivas, sobre todo no es algo que haga cuando practico, aunque deberia ;)
pero bueno nada chicos, aqui pruebo un nuevo programa, no mi favorito en cuanto a ... hmm facilidad para utilizar herramientas, no muy intuitivo y...
ok para que los voy a engañar?
Se me hace engorroso, usarlo y un dibujo de 1 hora me toma facilmente 5 XDDDDD
NO NO SE VAYAN!!
EJEM
mi punto es que
todo ese fastidioso proceso queda respaldado por el hecho de que este programa te permite hacer muchas mas cosas, como por ejemplo : añadir textura al papel que estas utilizando, e inclusive al pinces y dios!!!
DIOS!
como cambia !
me senti muchisimo mas comoda porque estaba logrando texturas que queria
(claro pasé 5 horas customizando pinceles el dia de ayer) perohey ! valio la pena
ya dejo la chachara y los dejo con un pequeño vistazo de mi ilustracion para iniciar este mes tenebroso~
proximamente en venta en NFTshowroom
Aqui tienes un enlace para ver mis dibujos en venta en NFTshowroom https://nftshowroom.com/thisnewgirl/gallery