Here is a ballpoint pen doodle I've been working on here and there for the past week.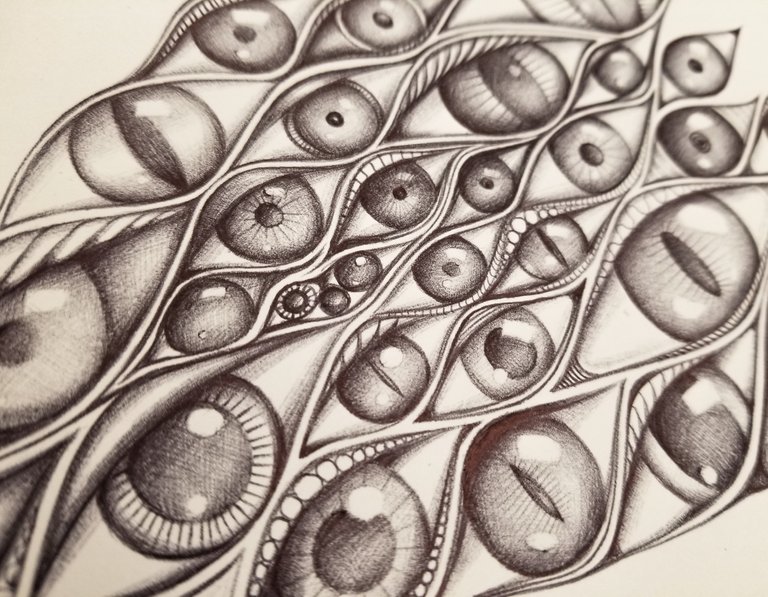 The basic concept is to just fill up the page with eyes.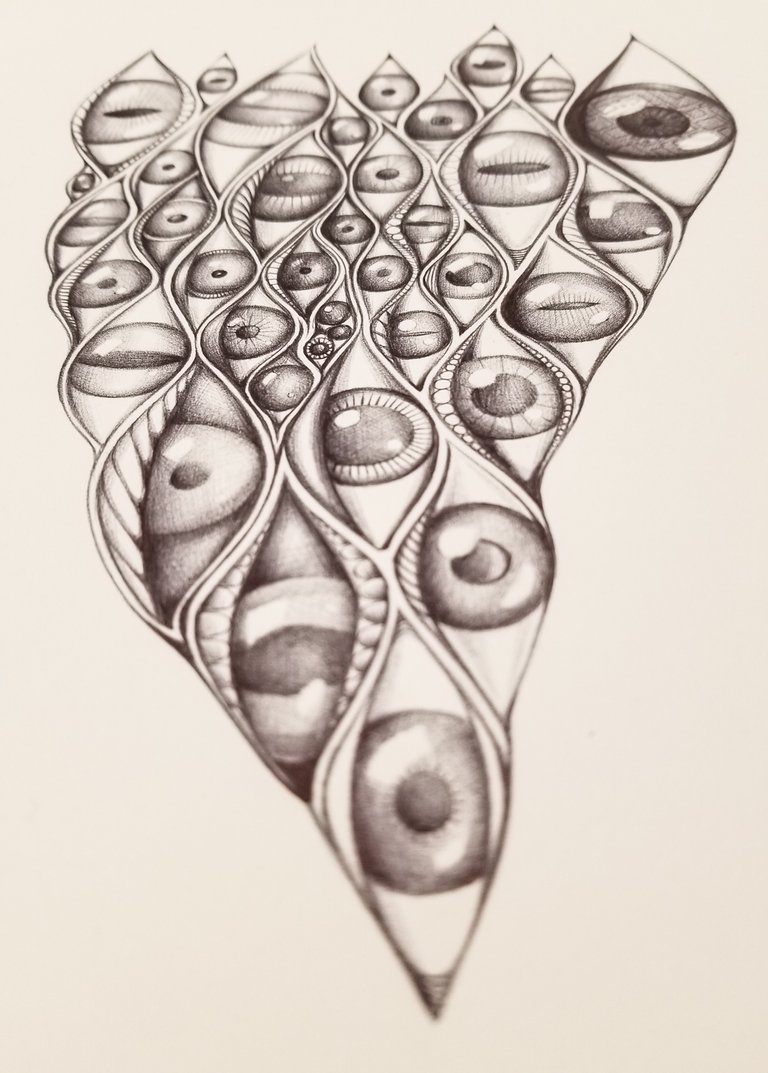 The overall shape has taken on a sort of pointed leaf shape. Who knows maybe I'll see if the overall shape could turn into something interesting.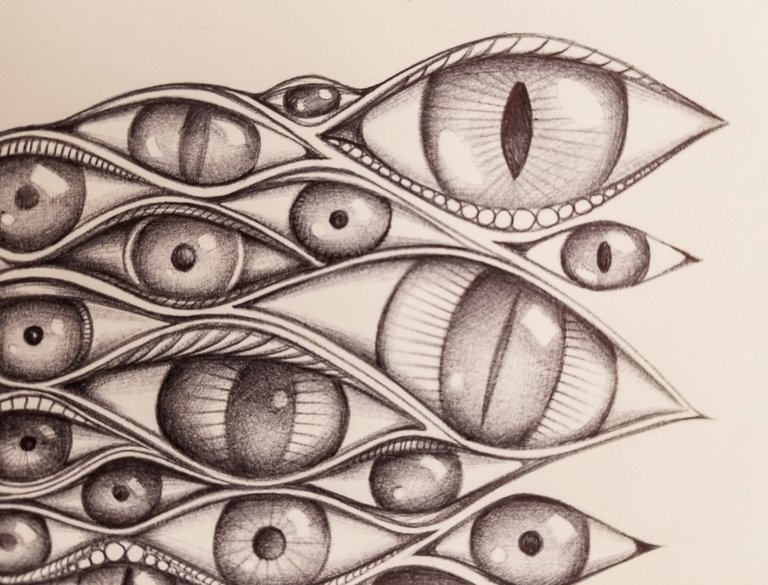 Now for a few closeups.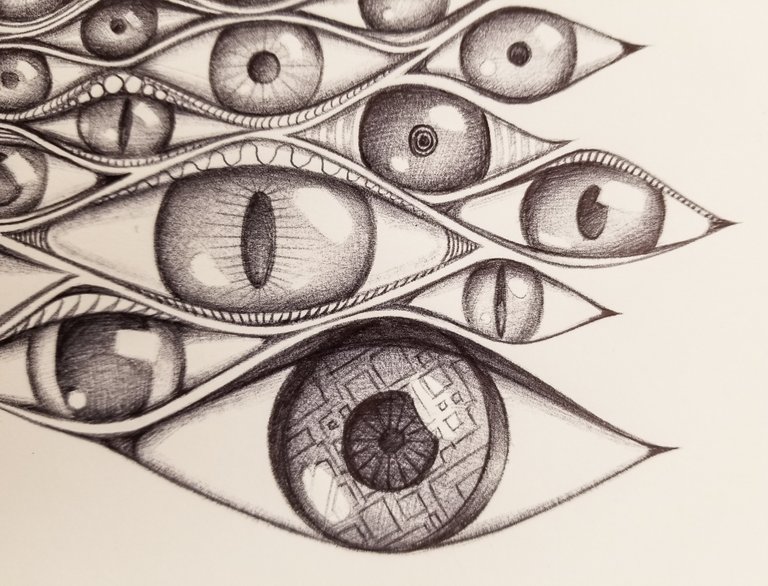 This large eye on the bottom absorbed a previous doodle I scribbled on the page. I just incorporated the scribble into the pupil.


More styles of eyes. I have to look at some more eye reference materials to get more styles incorporated into it lol.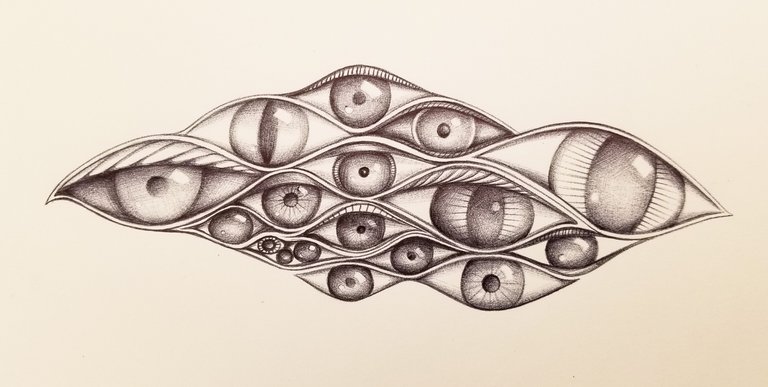 This is what the doodle looked like last week.
Thanks for looking 8-)