Have a nice day! Today I will show my new picture, which is called "Vacation by the sea". Once, as a child, my parents and I went to an excellent sanatorium, which was located on a high rock and was located in a wonderful corner of our planet... This is what I tried to portray in my new picture.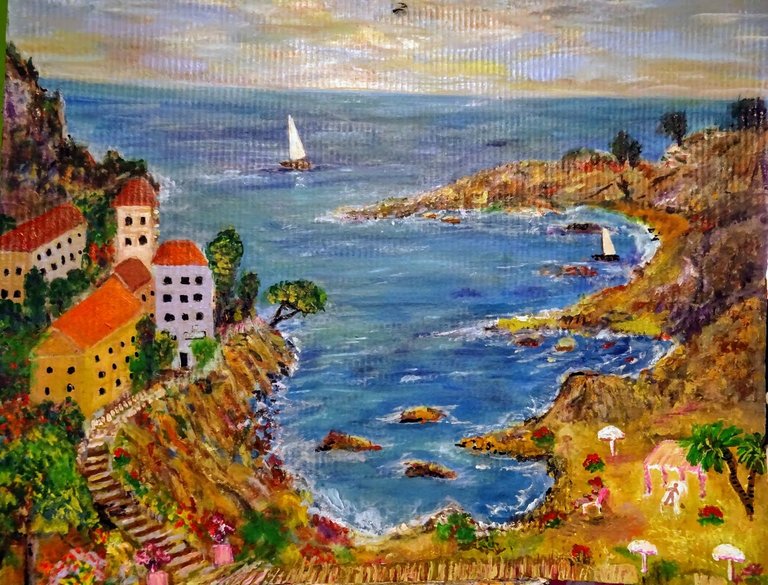 As always, I first drew the outlines of the cliffs around the sea and outlined the location of the buildings on the high rocky shore.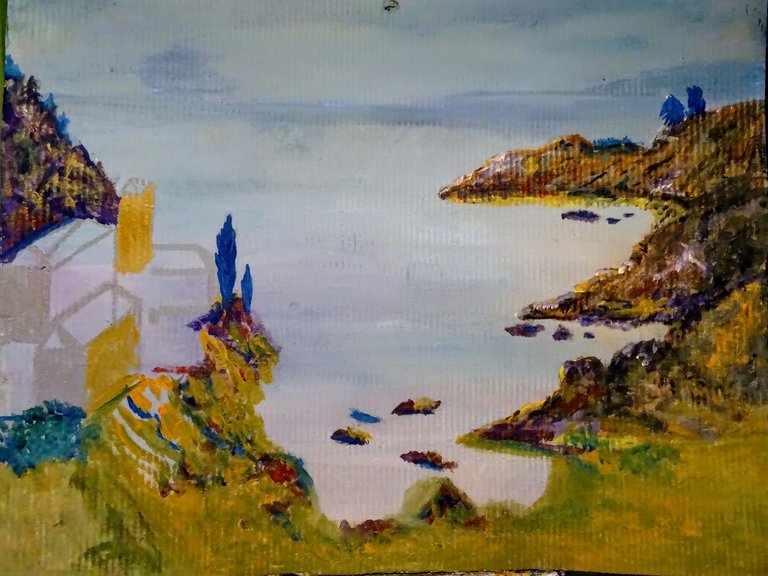 Then she painted the sea and applied a number of necessary details to her painting. The result is a picturesque seascape. And in the end, I added a few sailboats on the water and finished drawing stones on the shore and in the water itself. This time I liked the rocks and stones in the water, and what do you think?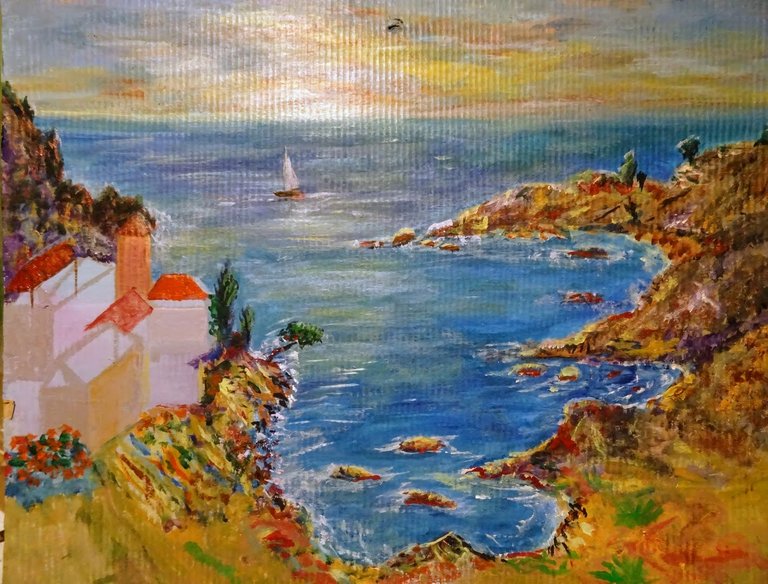 I hope you liked this picture?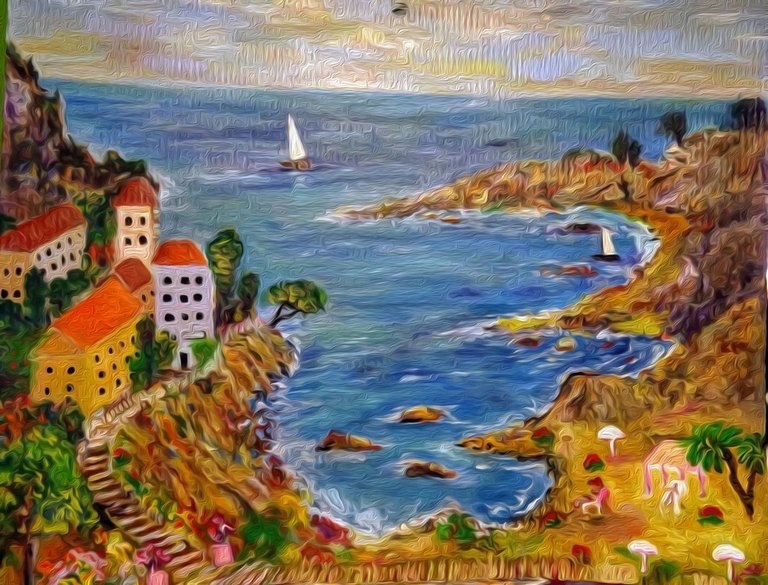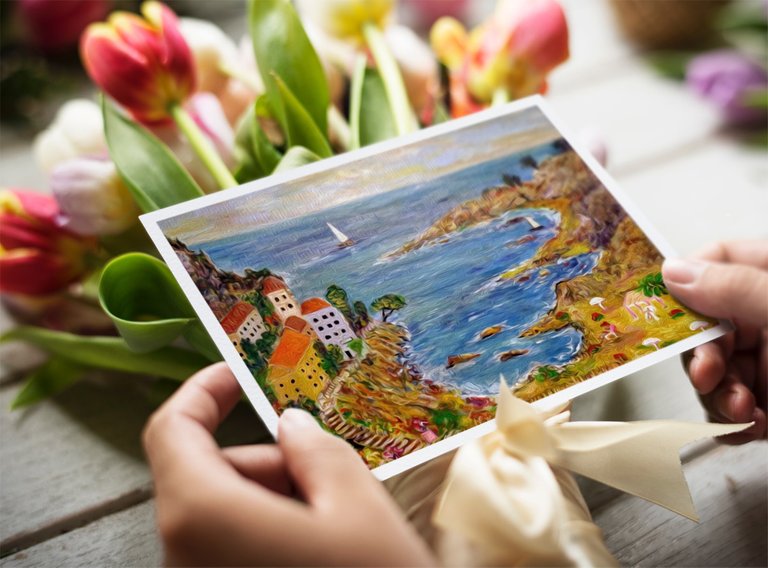 ---
If you like my drawings, then check them out here!
Thank you for supporting me in my work! Your advice helps me a lot! I published many of my works in this portfolio on the website "Deviant Art", and in General, during the year of painting, I drew more than 100 paintings, of course some of them are just drawings, so to speak, a sample of the brush :-)
But there are also good paintings that have received approval even from professional masters of painting!
---
Thank you for Your attention and visit.
I appreciate Your feedback and comments.
I wish you luck and have a nice day!
Best wishes!