I had this idea for a long time, but I don't know why I hadn't done it. I had thought of doing this idea, not on old CDs, but on some wall in my room. Since I had said that when I painted my room, which I did, I was going to paint all my favorite albums on some wall. But I had all these old CDs, which I didn't want to throw away and that's when it came to my mind to paint album covers on these CDs.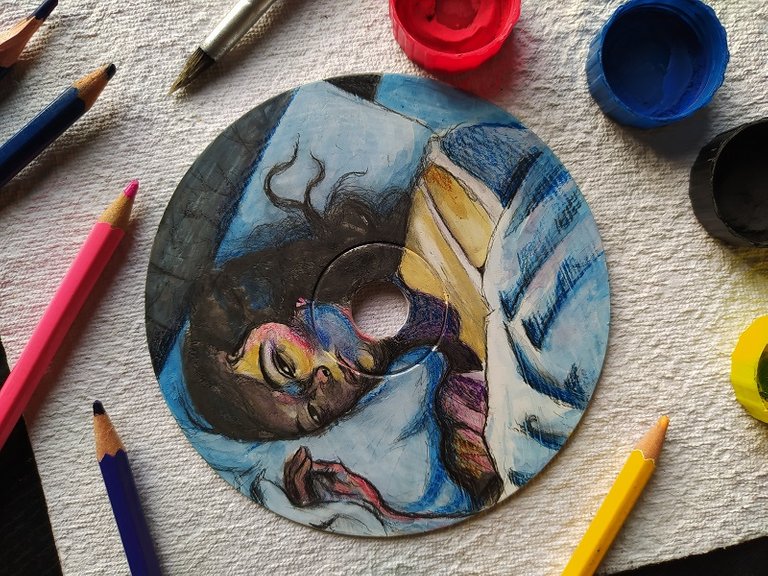 Original of @oscurocactus
---



🌵PROCESS🌵


I have like 60 old CDs, I think, maybe I have more, but I didn't want to throw them away. It was when I thought of painting them and bringing them to life, with this idea that I had for a long time.
The first thing I did was paint some of these CDs white, so that it would be much easier to design and paint each cover on them.
For this first cover that I did, it was and had to be "Melodrama" of my dear and beloved Lorde.
I've been listening to Lorde, ever since I released her first EP, I remember that when I heard her first song, I fell in love with his style of music and writing. And when I release that first album, I just fell even more in love with her, each song is something that I cannot explain, Lorde is simply wonderful for me, that's why she is my favorite artist.
Once I had the initial sketch of the cover, all I had to do was paint everything and that's it.
¡I hope you like it!

⬜◾Final Work◽⬛
---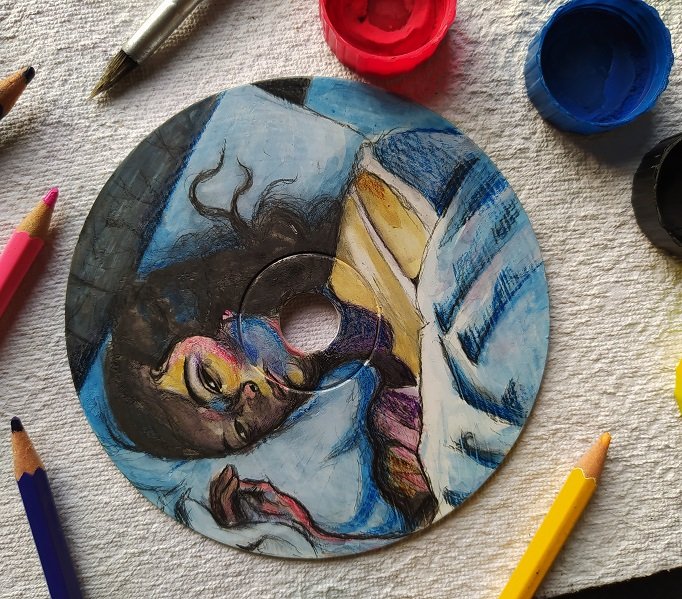 Original of @oscurocactus
---

✨Photo Reference✨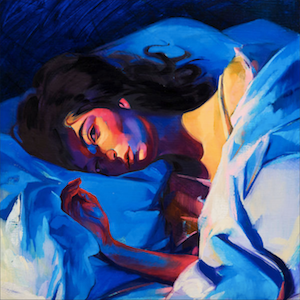 Link

Summary of the entire Process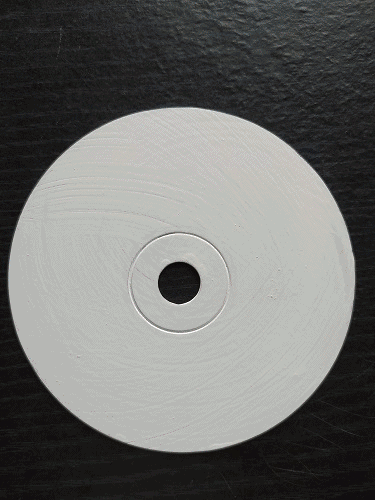 | | |
| --- | --- |
| | Thanks for entering the publication. |
---
If you want to buy some of my works, you can find them in my gallery:

---

ESPAÑOL

Pintando Portadas de Álbumes en CDs Viejos | Melodrama - Lorde

---

Tenia esta idea desde hace muchísimo tiempo, pero no se por que no la había hecho. Había pensado hacer esta idea, no en CDs viejos, sino en alguna pared de mi cuarto. Ya que había dicho que cuando pintara mi cuarto, que lo hice, iba a pintar todos mis álbumes favoritos en alguna pared. Pero tenia todos estos CDs viejos, que no quería botar y fue cuando se me vino a la mente pintar las portadas de los álbumes en estos CDs.

Original de @oscurocactus

---


🌵PROCESO🌵


Tengo como 60 CDs viejos, creo, quizás tenga más, pero no los quería tirar a la basura. Fue cuando pensé en pintarlos y darle vida, con esta idea que tenia desde mucho tiempo.

Lo primero que hice fue pintar algunos de estos CDs de blanco, para que así fuera mucho más fácil hacer el diseño y pintar cada portada en ellos.

Para esta primera portada que hice, fue y tenia que ser "Melodrama" de mi querida y amada Lorde.

Yo llevo escuchando a Lorde, desde que saco su primer EP, recuerdo que cuando escuche la primera canción de ella, quede super enamorado de su estilo de música y forma de escribir. Y cuando saco que primer álbum, yo simplemente quede aún más enamorado de ella, cada canción es una cosa que no puedo explicar, simplemente Lorde para mi es un maravilla, por eso es mi artista favorita.

Una vez que tuve el boceto inicial de la portada, lo único que tuve que hacer fue a pintar todo y listo

¡Espero les guste!

⬜◾Trabajo Final◽⬛

---

Original de @oscurocactus

---

✨Foto Referencia✨

Link

Resumen de todo el Proceso

| | |
| --- | --- |
| | Gracias por entrar en la publicación. |

---

Si quieres comprar algunos de mis trabajos, puedes encontrarlos en mi galería de:

---