Hello, friends.
I leave with you this girl made of storms.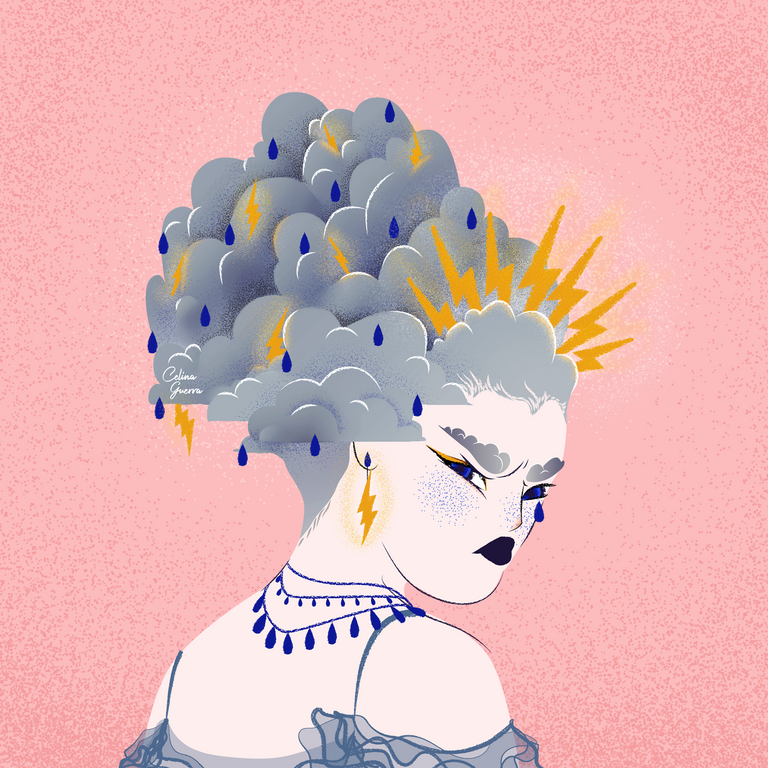 I do not want to explain in words what my illustration should say or, rather, what my illustration should provoke. I suppose that you will see it and think "I think this drawing transmits, says, communicates... such and such a thing". I hope that my work is strong enough to make you think this or such a thing. I would be happy like that, because I work so that you can build meaning with me.
If you like what I do, visit my IG, which I usually share a little more often and in a more personal way.
Link from my previous work on Instagram
Process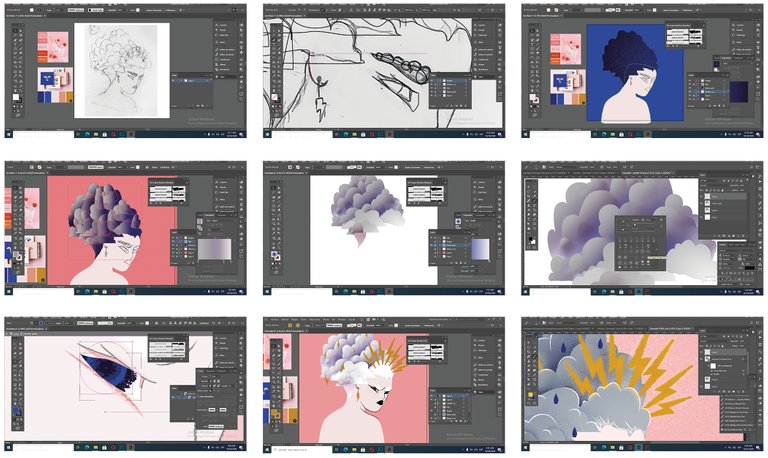 I am grateful to On CHain Art Community for hosting my drawing.
Until the next drawing
I'll try not to be too late