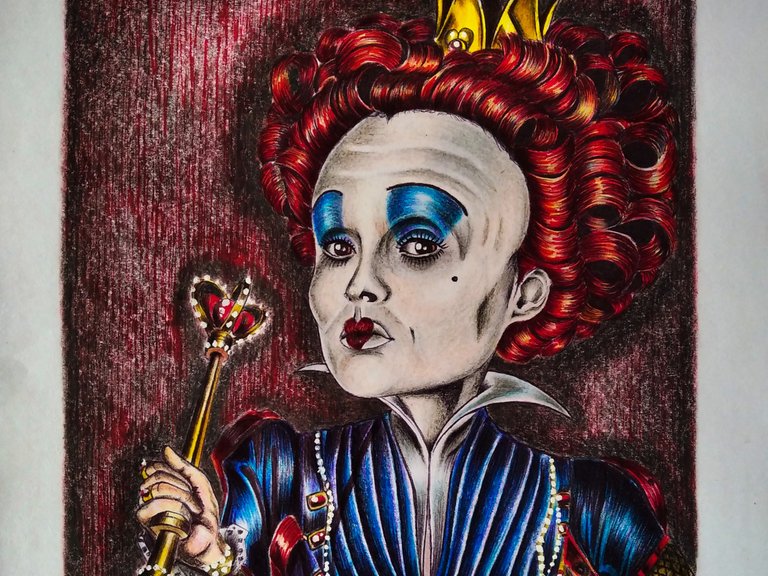 Hola a todos nuevamente, hoy compartiré una ilustración basado en el personaje de la villana de la película Alicia en el país de las maravillas, la Reina de Corazones, adoro este personaje interpretado por polifacética Helena Bonham Carter la cual es una actriz fabulosa 😉.
Hello everyone again, today I will share an illustration based on the character of the villain of the movie Alice in Wonderland, the Queen of Hearts, I love this character played by multi-faceted Helena Bonham Carter who is a fabulous actress 😉.


* Boceto: En este paso utilicé una cartulina de 228mm x 300mm y un lápiz HB.

Sketch: In this step I used a 228mm x 300mm cardboard and an HB pencil.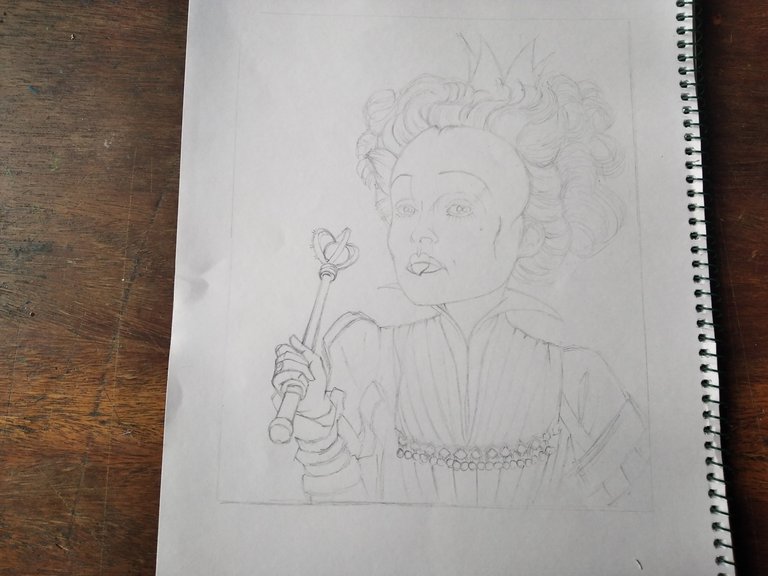 * Delineado: Con mucho cuidado, fui delineando mi dibujo con un bolígrafo, al finalizar borré la líneas de lápiz, en diversas ocasiones he dicho que esto no es una regla, pero particularmente creo que deja un dibujo más limpio 😉.

Delineation: I carefully delineated my drawing with a pen, at the end I erased the pencil lines, in several occasions I have said that this is not a rule, but I particularly think that it leaves a cleaner drawing 😉.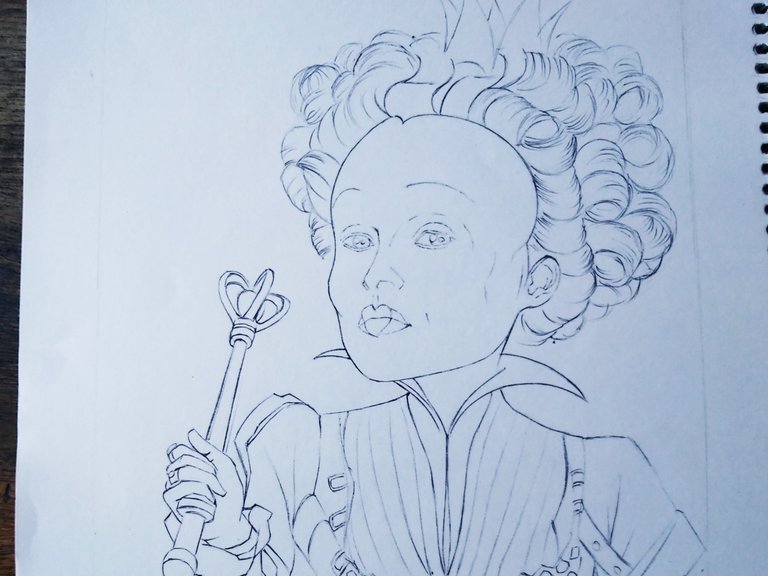 * Coloreado: Fui agregando colores por capas, los tonos más claros primero y posteriormente los más oscuros. Además le di detalles con marcadores para agregarle más intensidad.

Coloring: I added colors in layers, the lighter tones first and then the darker ones. I also gave details with markers to add more intensity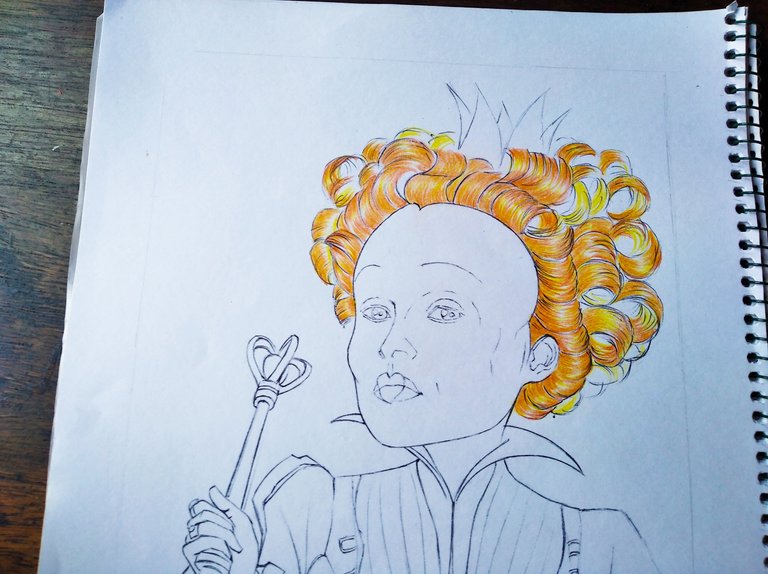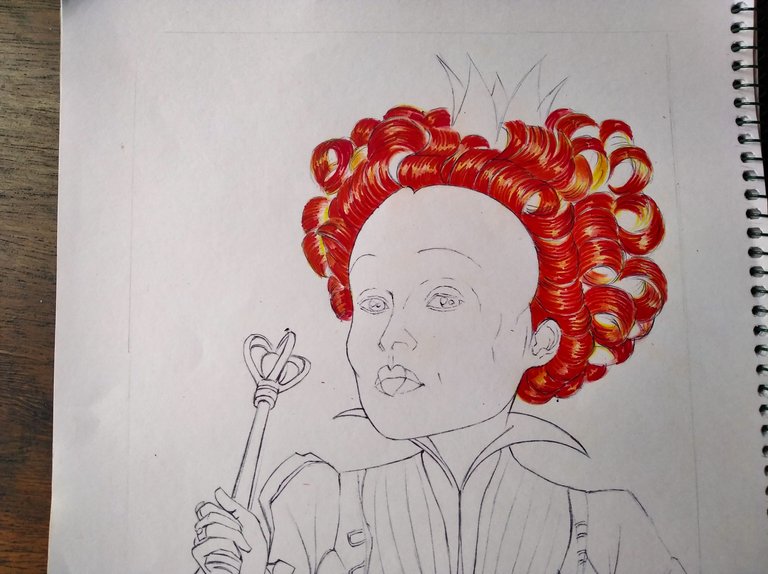 * Detalles con el bolígrafo: Fui agregando detalles en el cabello con el bolígrafo color negro, además acentuando más las sombras 😎.

Details with the pen: I was adding details in the hair with the black pen, also accentuating more the shadows 😎.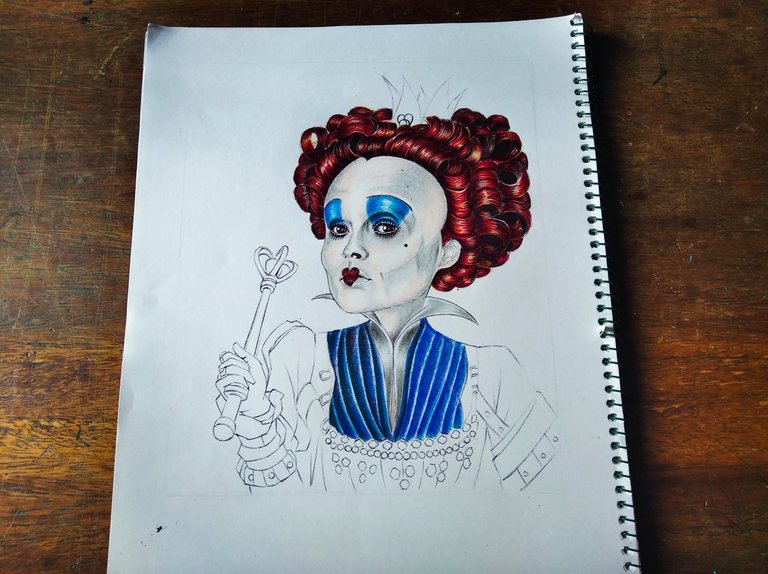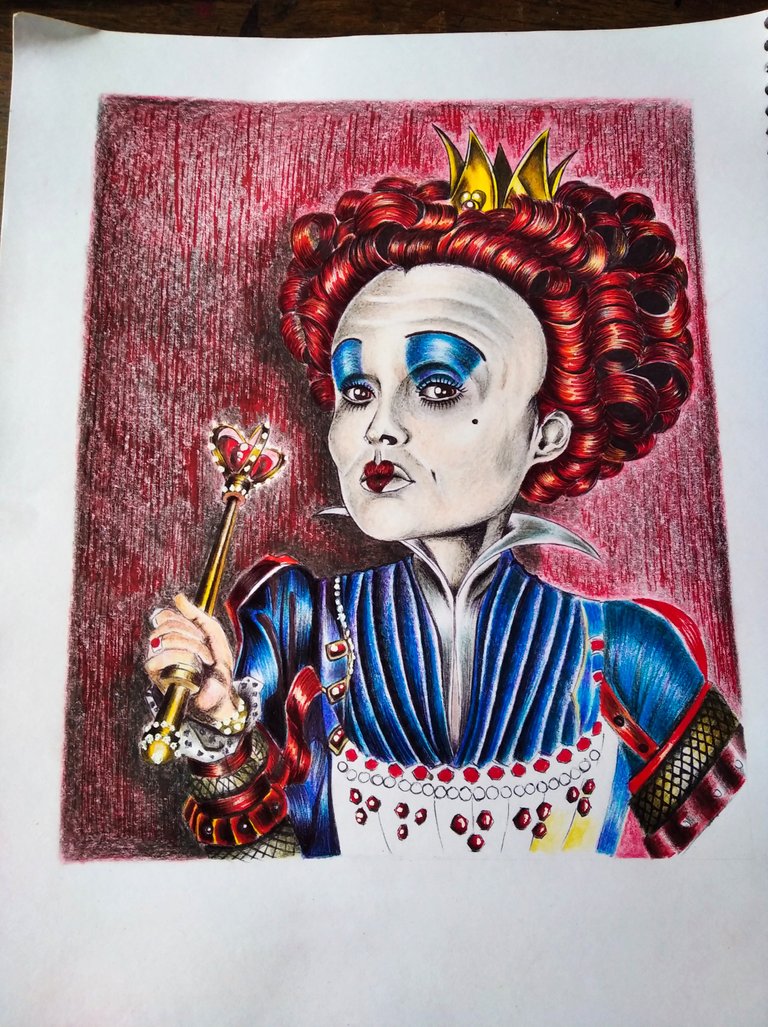 Resultado final / Final result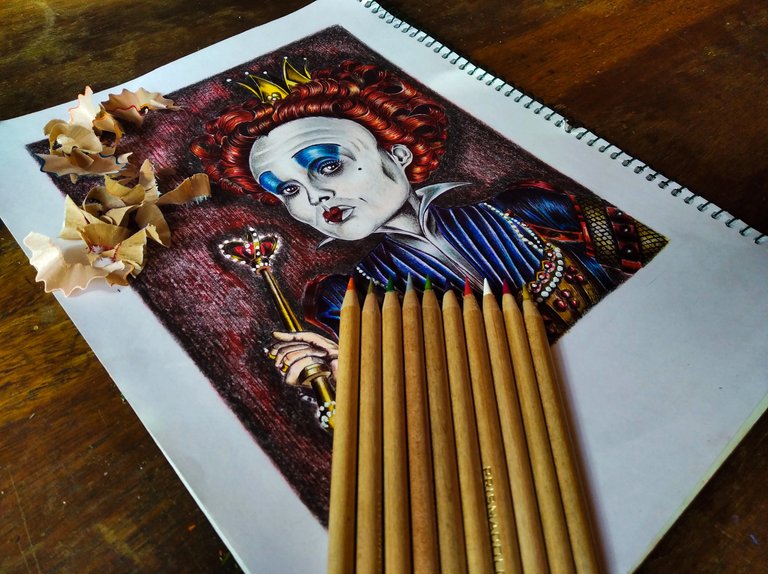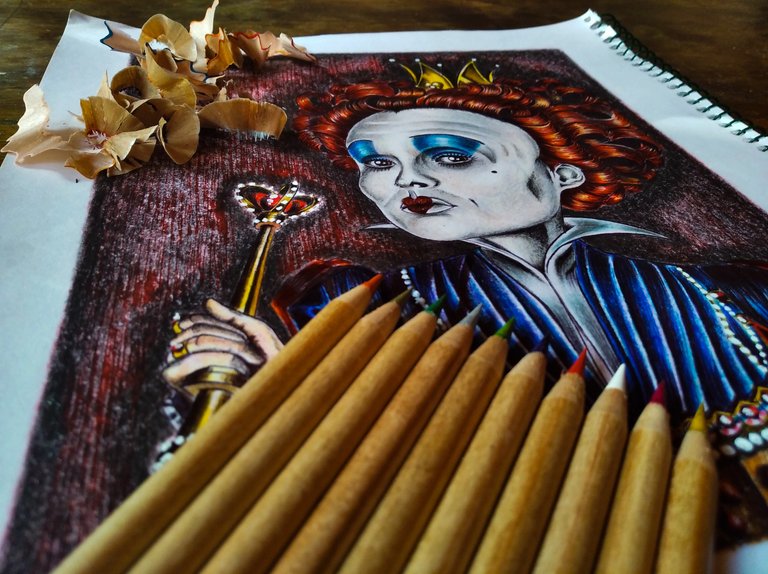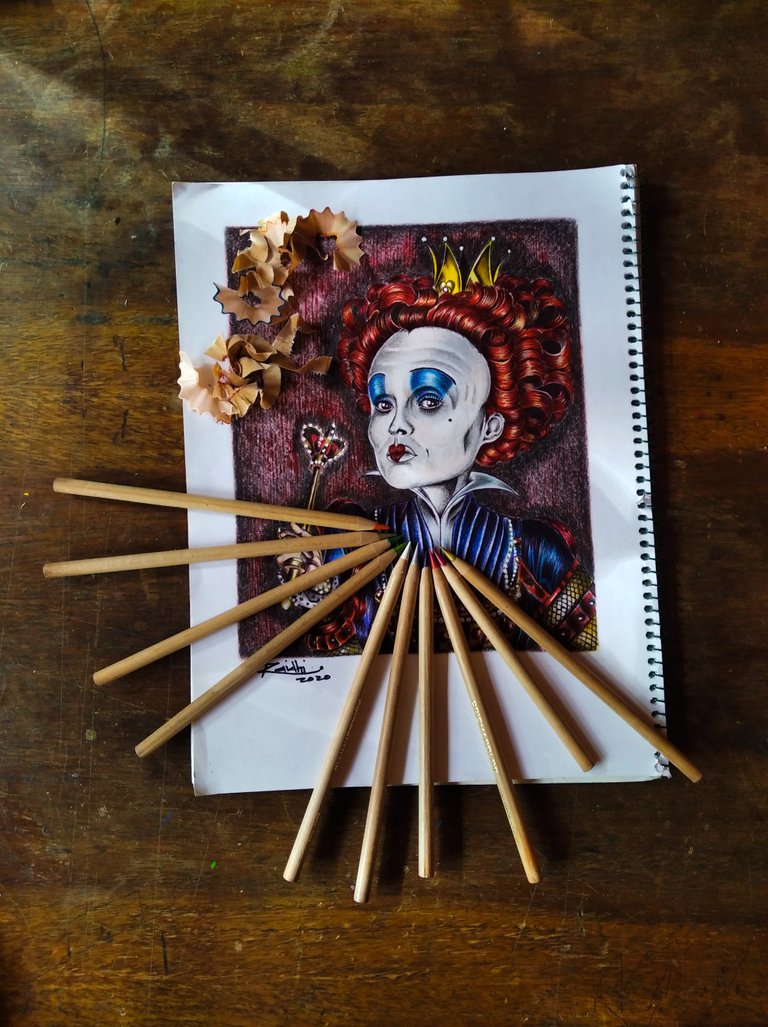 Instagram
Twitter



Letras cortesía de @alarconr22.arte