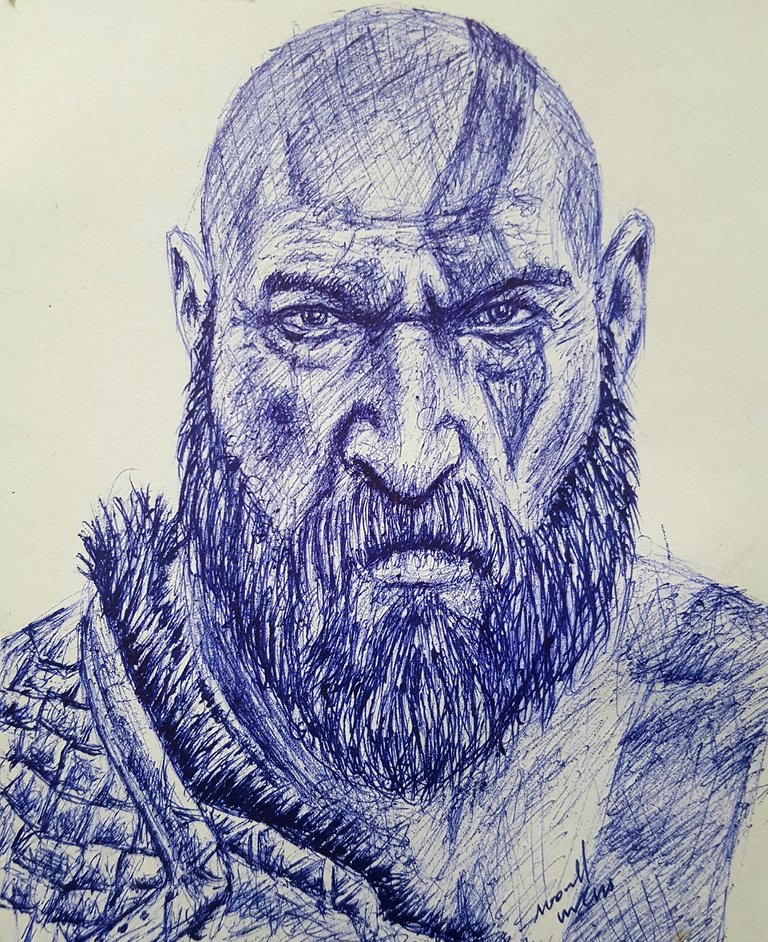 Hi all!
Today, I want to show you my new art work. It's a pen drawing of a famous actor who featured in the movie entitled "God Of War". He is a Spartan warrior known as Kratos and he is very powerful.
The movie is based in ancient myths and legends along with their history. You can read more about it here.
The portrait was done with a blue ballpoint pen on a cardboard paper. I used cross hatching technique to create this piece and got my reference photo here. Below are my step-by-step processes.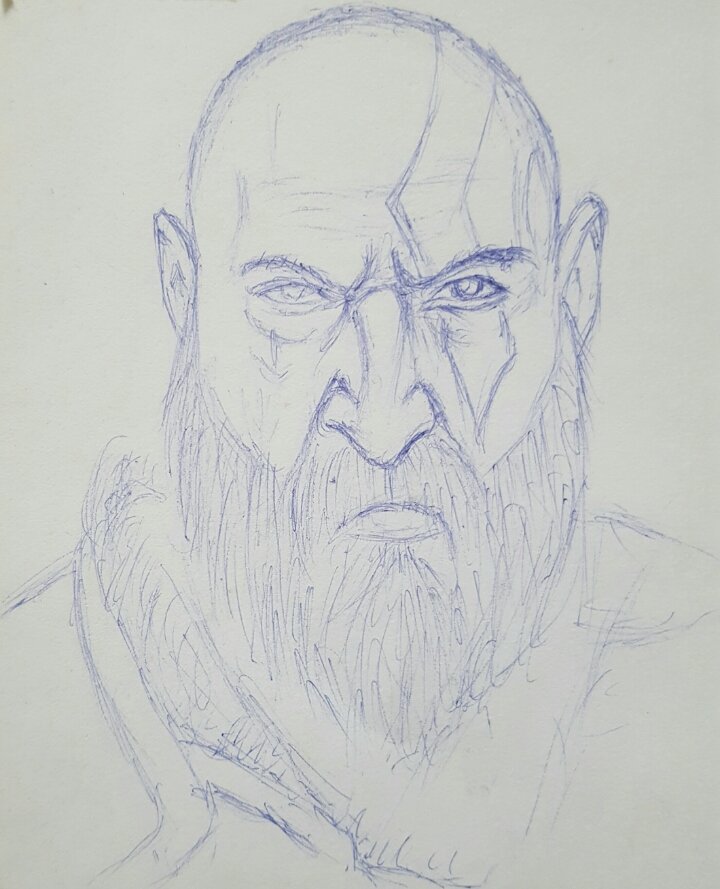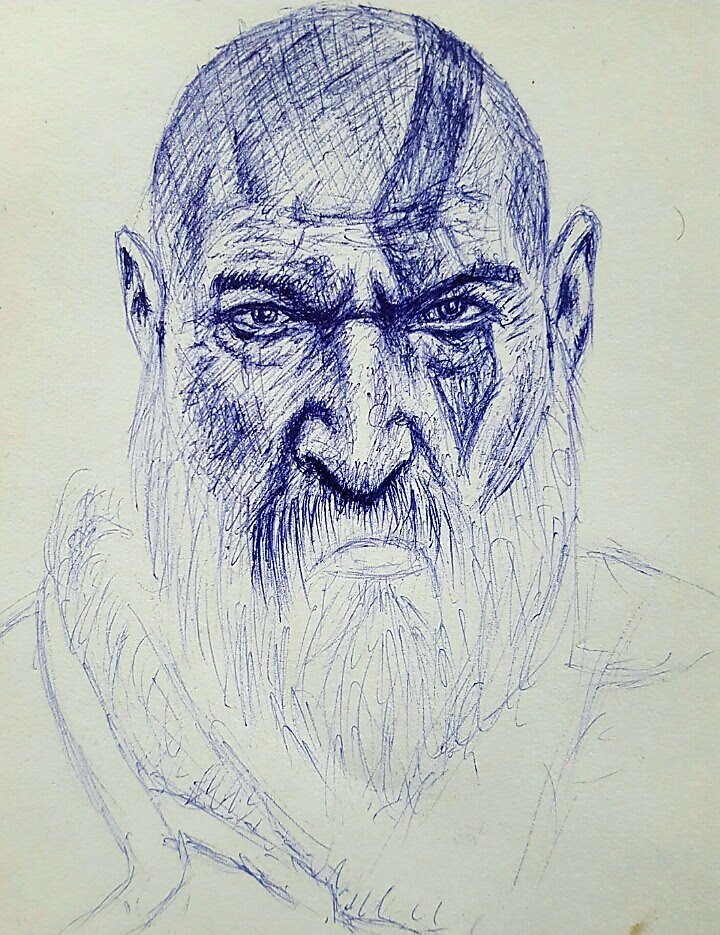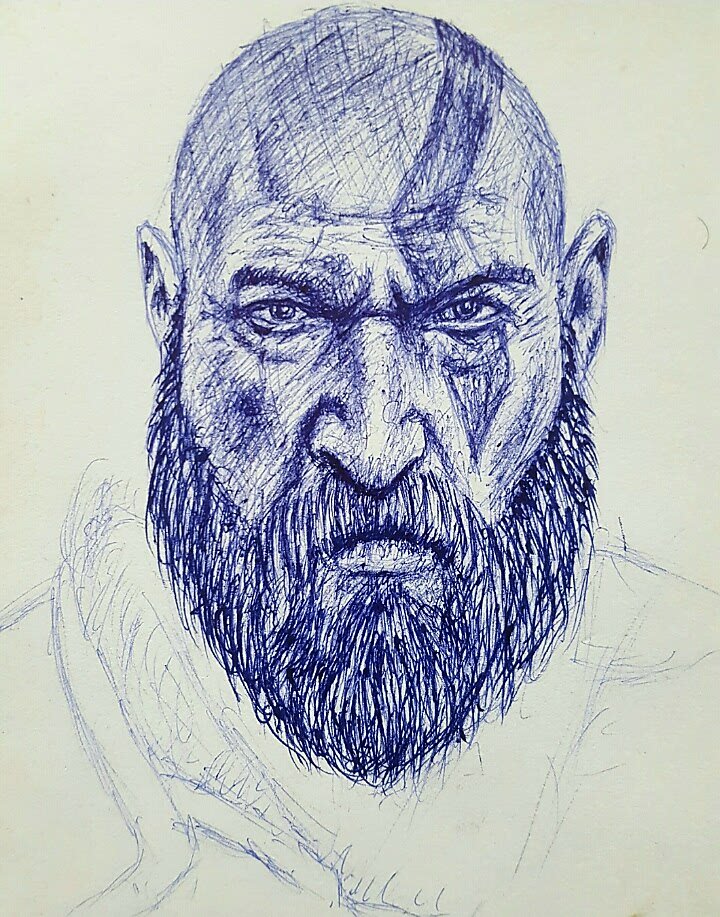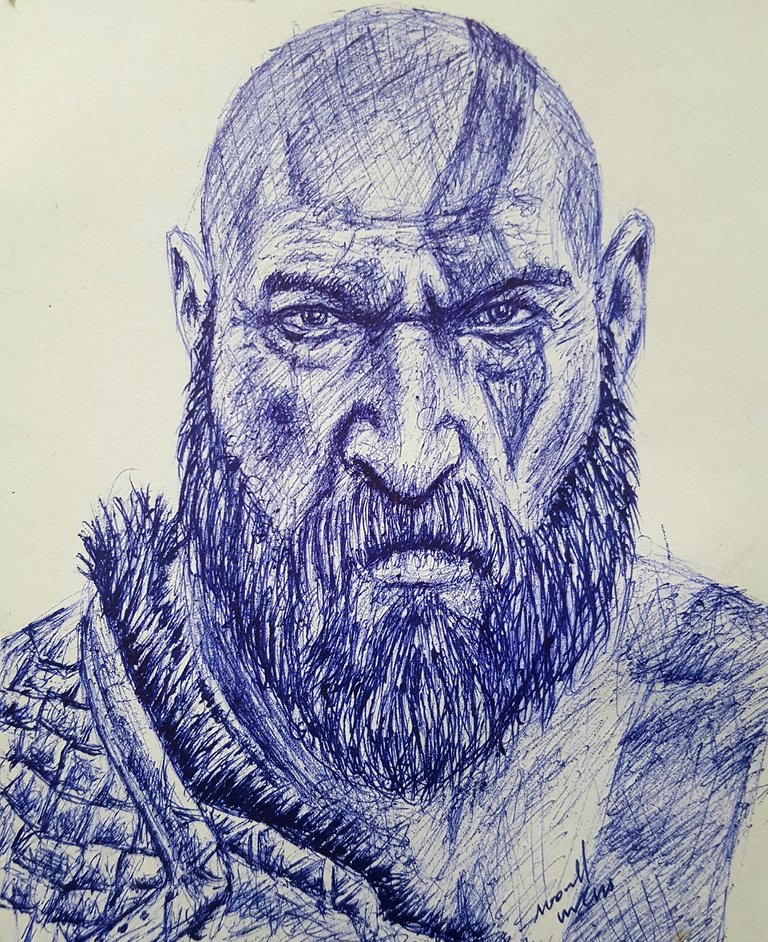 Thank you.