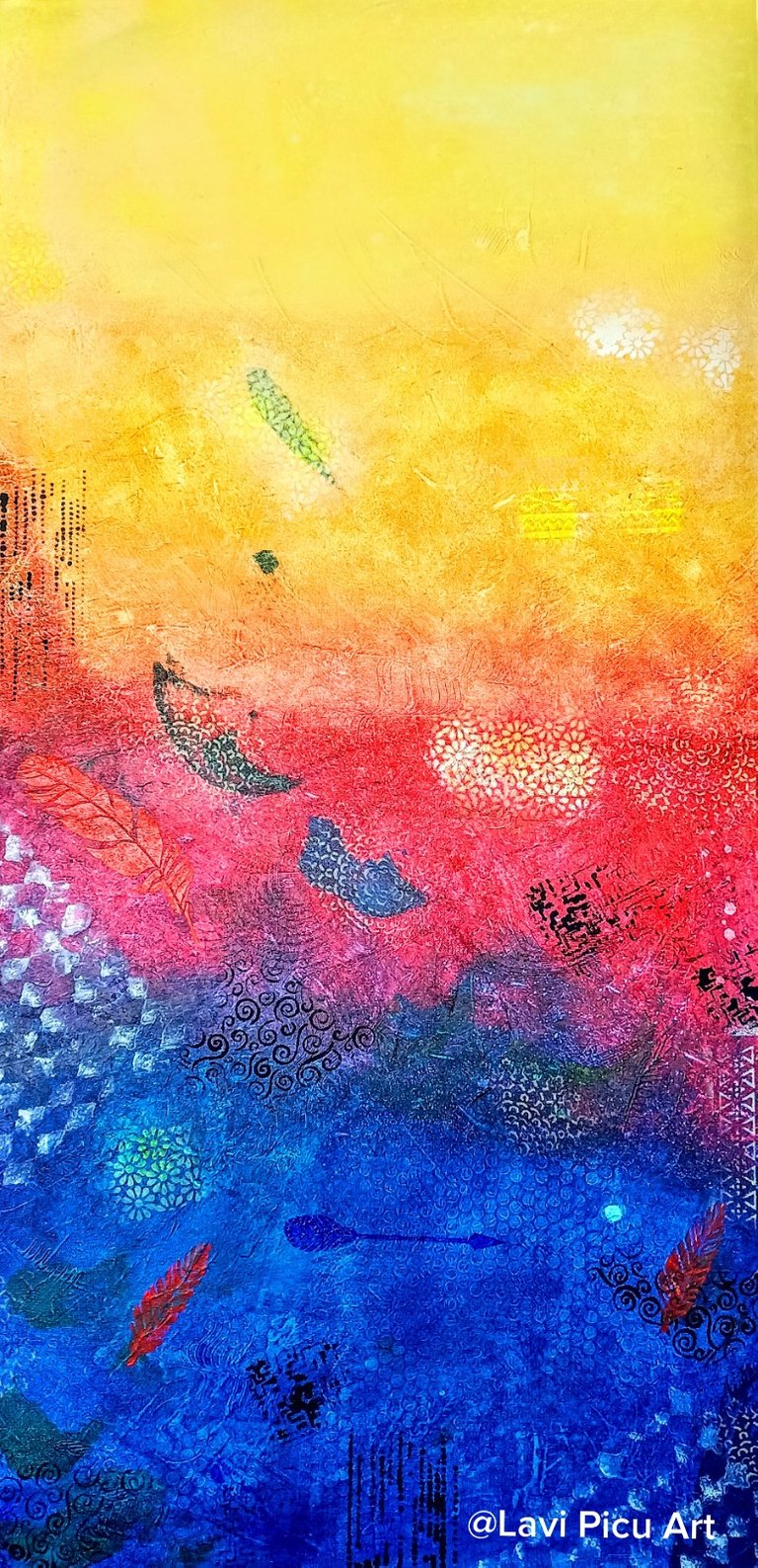 Almost a month passed since I moved into my new studio. Since I have more space to move around, I switched to bigger canvases and I am pleased by the freedom they provide. Bigger the canvas, bigger the space to tell your story!
The photo above is today's work, an abstract artwork that I named Summer. It is a 24"x 48" inches acrylic on canvas. This is not too big, as it still fit in my car. :0)
I had a lot of fun creating the texture and playing around with different stencils and paint. As a matter of fact, I enjoyed the process so much that I lost track of time.
When I looked at my phone to see the time, I realized that I have spent couple of good hours painting without any break. I guess I am becoming an workoholic!
Drop me a line in the comments section below if you like what you read!

Here are some other art related posts that you may enjoy reading:
LOST
TAME YOUR DEMONS
FLAMENCO LOVE
HAVE WE MET?
THE GREAT RESET
JAZZ SERIES
DROWNING FROM WITHIN
ALL LIFE MATTERS
EQUILIBRIUM
SERENADE - MAKING OF
WHAT MAKES ONE AN ARTIST?
RAW MINDFULNESS
CORONA CHAOS
LOST BOY, MAKING OF
BENEFICIAL EFFECTS OF DOODLING
JAMAICAN MAZE
THE WORLD IS MINE - MAKING OF
DRAGON STEPS, MAKING OF
THE POND - MAKING OF
FLUID ART
BLAZE - MAKING OF
VANITAS SERIES
LET YOUR INNER CHILD IGNITE YOUR CREATIVITY
UNDER THE BLUE -MAKING OF
DRAGON - MAKING OF
ART THERAPY, WHAT THE HECK IS THAT?
FUN WITH ACRYLICS
MAGICAL UNICORN- MAKING OF
MUSHROOM TABLE- DIY
OTHER PAINTINGS
WHAT SPARKS YOUR CREATIVITY?

If You Are Interested In Purchasing Any Of My Works,
check out my GALLEA online art gallery page HERE
or visit my website: lavipicu.com.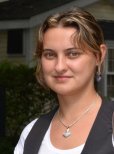 Lavi Picu is an interdisciplinary artist, currently residing in Montreal, Canada. She is an emerging visual artist who uses painting and poetry as alternative forms of self expression as well as pain management therapy for Lyme disease. She is also the author of four soulful collections of poetry.

@2021 Lavi Picu aka Lyme Poet. All rights reserved.