Why do I love trees so much? Because to me, they mean life and connect heaven with earth. Tree of life is a very ancient symbol and can be found in almost all ethnicities.
My latest one is a mini drum made of raw leather, painted with aniline dye, acrylic and fibre pen. And yes, this is a blooming tree, predicting spring.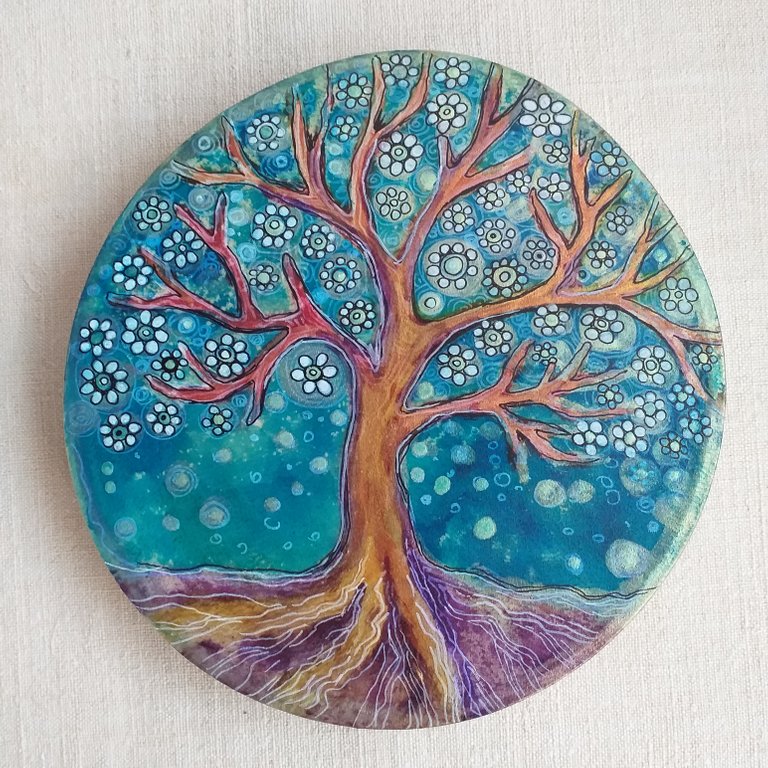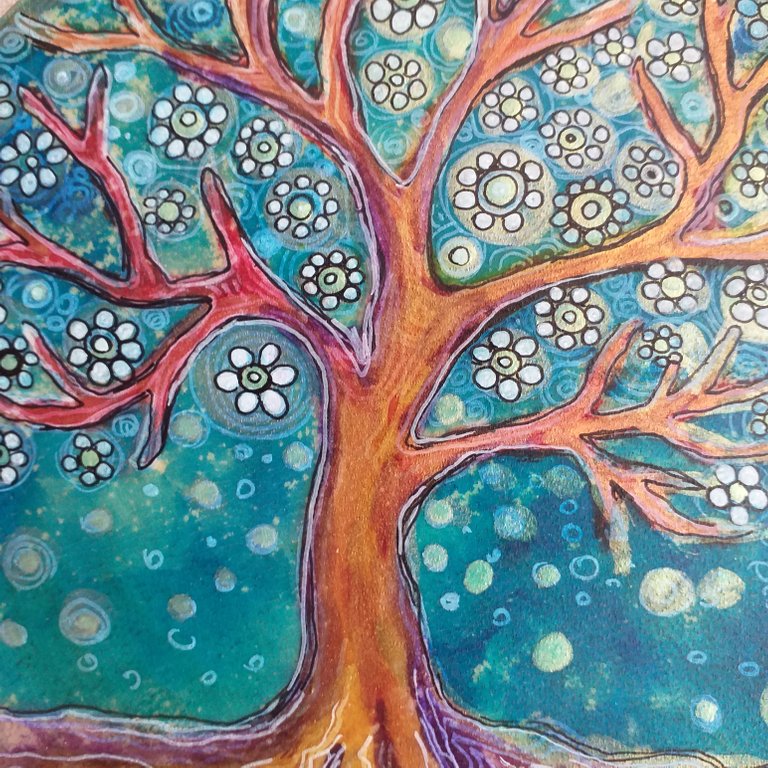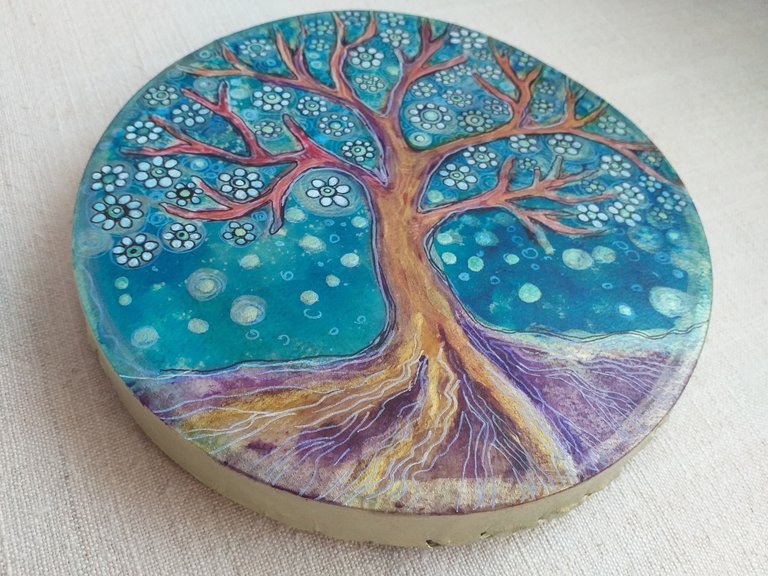 A selection of my trees made in the last 4-5 years.
Of course, I painted a lot more, but a lot of pictures were lost or changed owners.
Rattle with stylized tree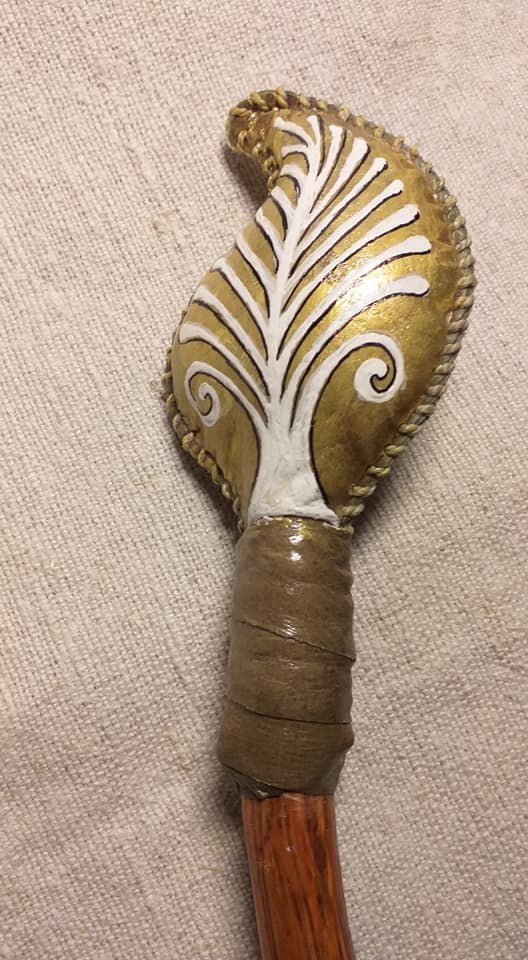 7-chakra tree, watercolor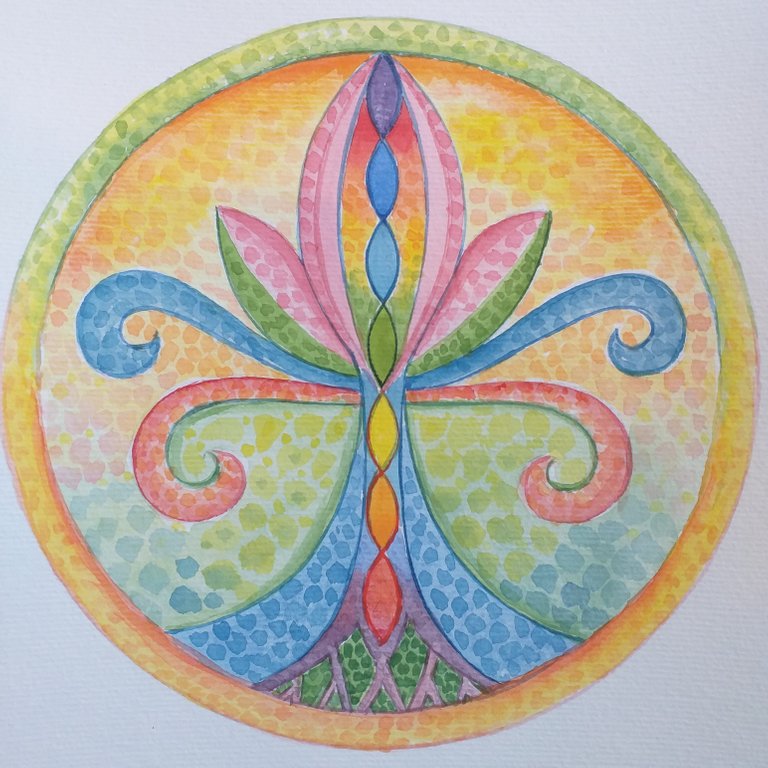 Roots - ink sketch with watercolor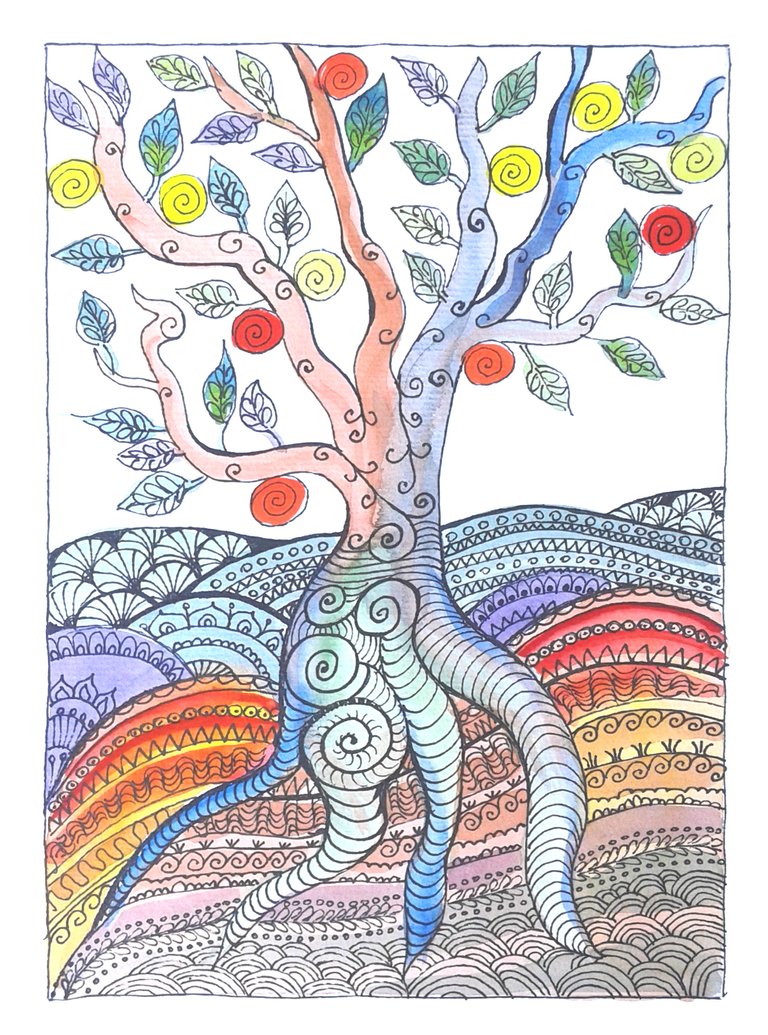 Tree in golden rain - watercolor and acrylic on paper

Alien tree 1. Acrylic on paper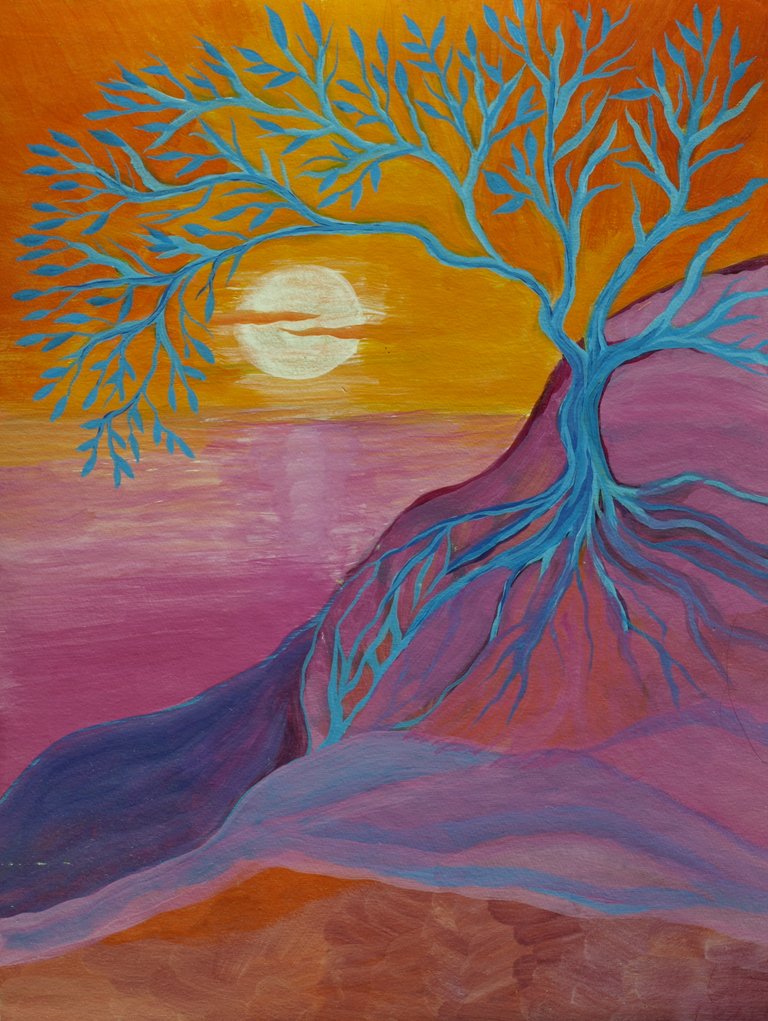 Alien tree 2. Acrylic on paper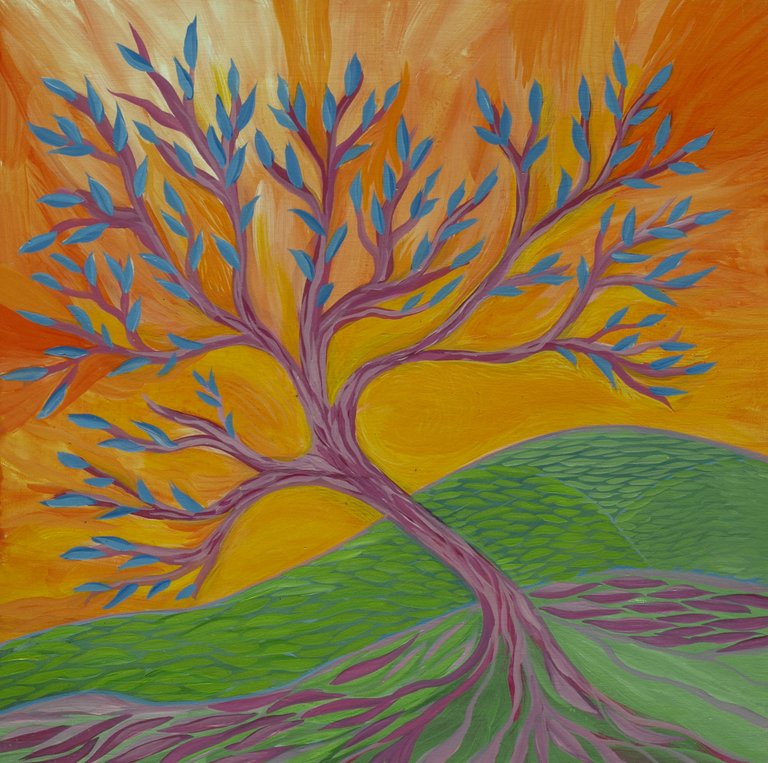 Celtic knot tree, acrylic on canvas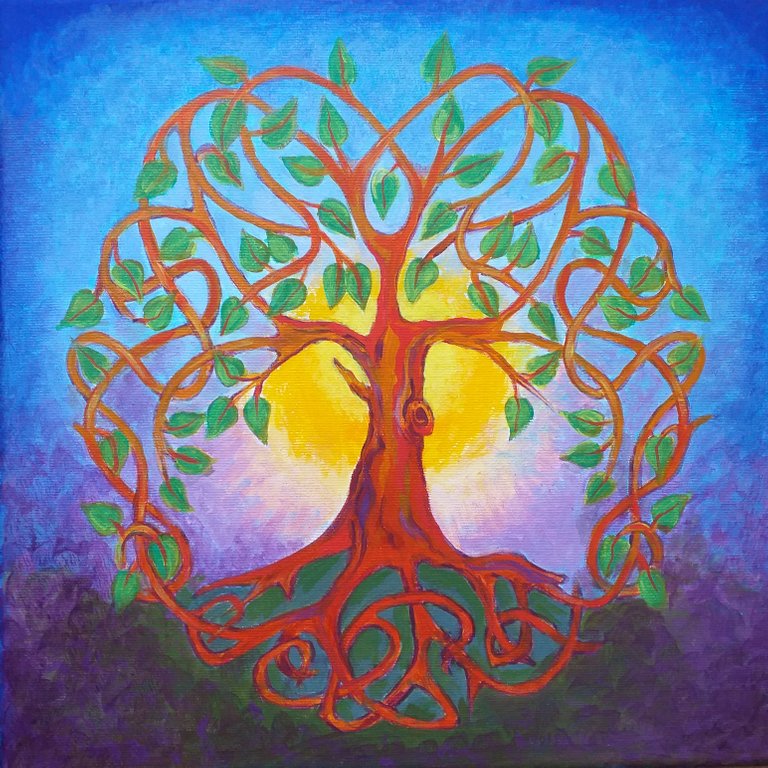 Heaven and Earth, acrylic on wood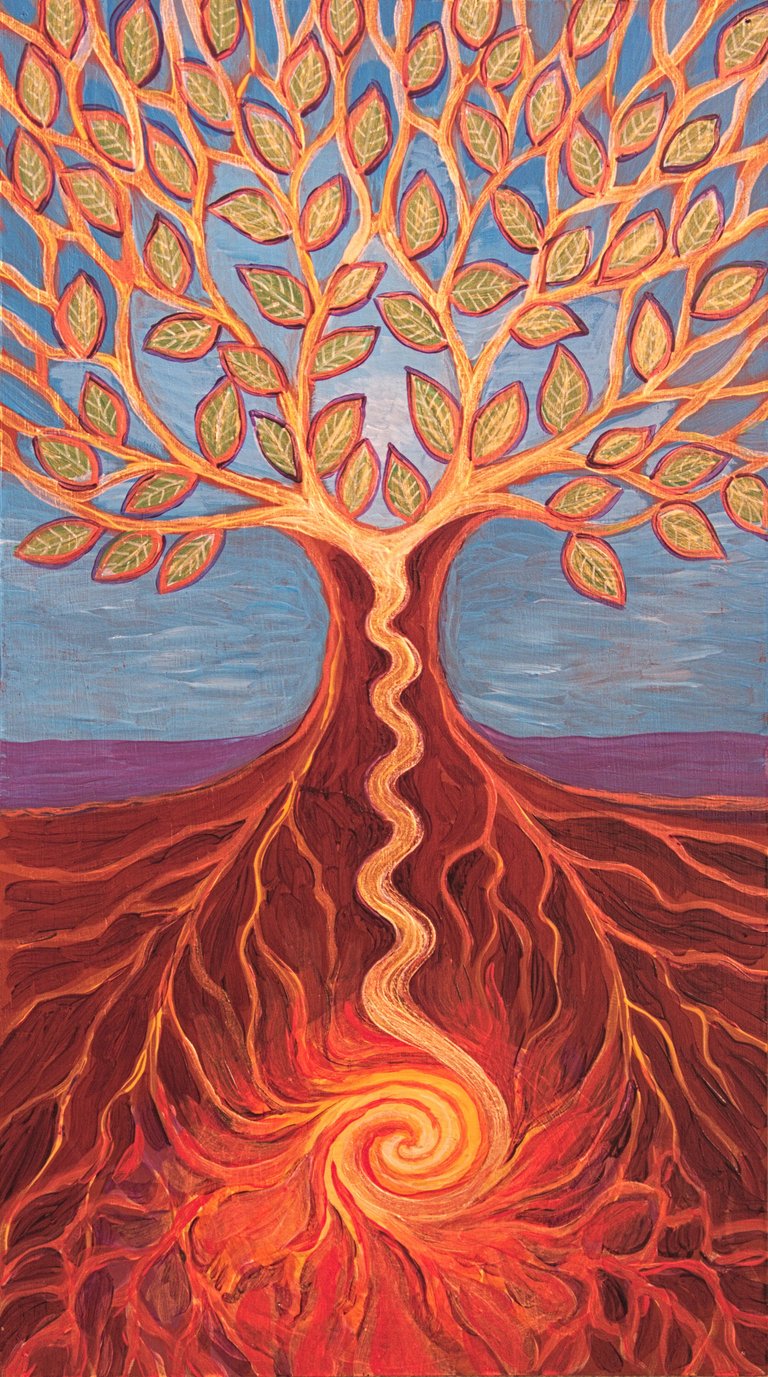 To be continued!