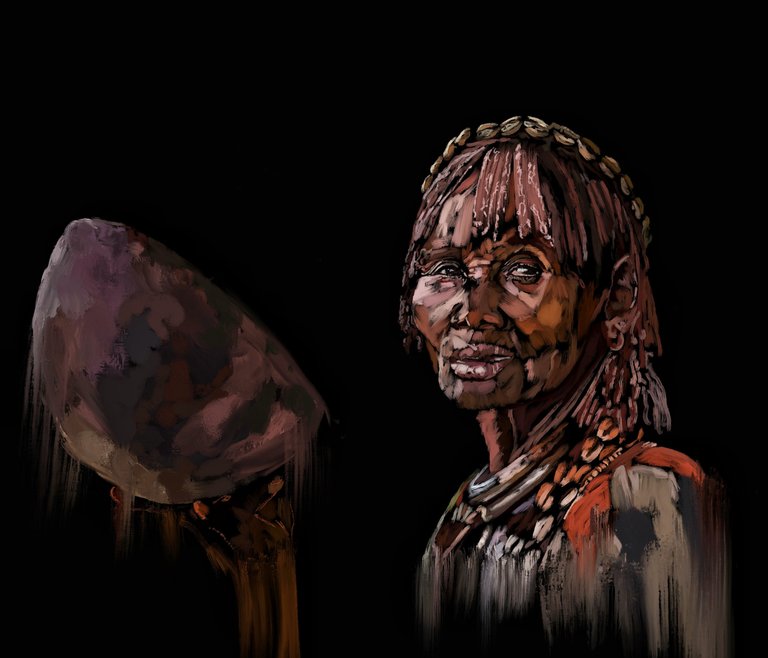 Hello friends,
I have come to the end of my two-day vacation. It was a little tiring. it is difficult to travel with a small baby. There are sleep and meal times. But kids don't follow the rules outside.
But it was worth it. We visited many places. And the majority swam and relaxed a bit. I can't wait to post about them.
But the two nights I couldn't sleep, I drew a bit again. If I don't scribble a little, I can't sleep well. I noticed that. I'm on the road now and I'm writing to share this drawing with you. And I'm excited to review your posts. I'm sure there are great illustrations and photos. Here I am on the same platform with excellent artists and this is awesome! I love it. I love you.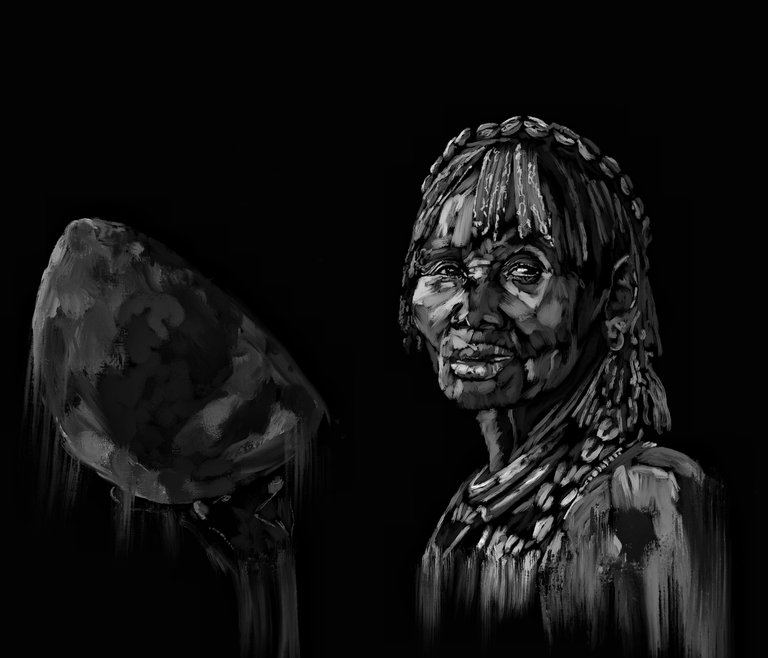 Drawing from the Ethiopia series. I already talked about this in the previous post. Again, I drew it in my own style and with the brush I love. It is the drawing of one of the photographs that impressed me. I will share a link about it.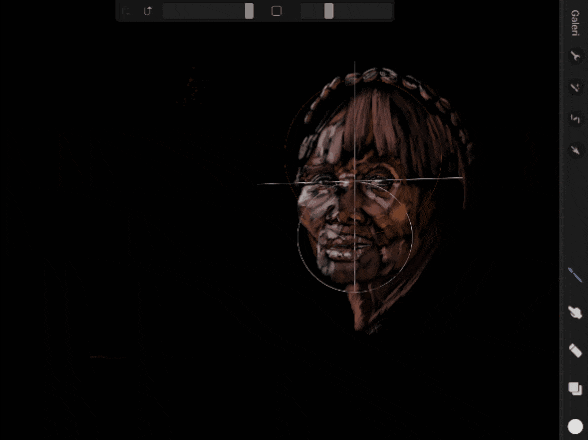 And I present the drawing stages in gif form. Also for those who are curious, I have to say I am using the Procreate application. Please share your likes with me. Hope you are having a good weekend. I wish it so.
Inspiring photo