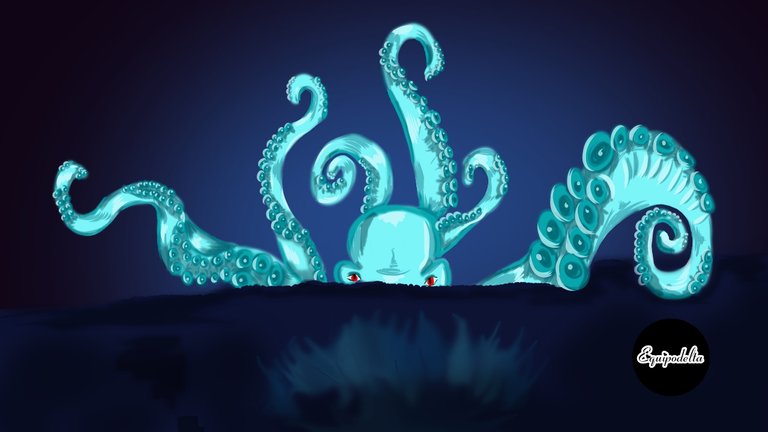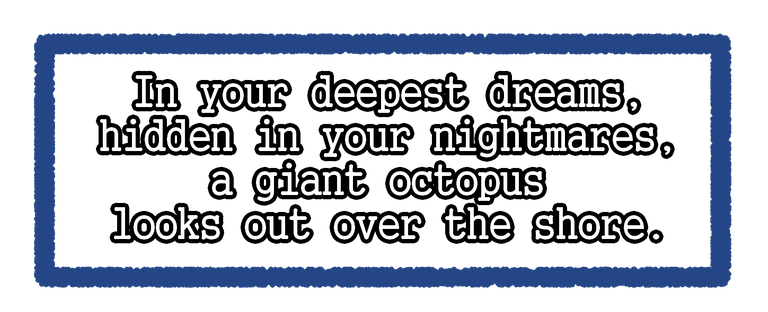 Day 16 on this hostile planet... I don't know if it's a product of my imagination or if I just saw a giant octopus seducing me with its eyes... It will want to devour me for sure...
I will continue to report...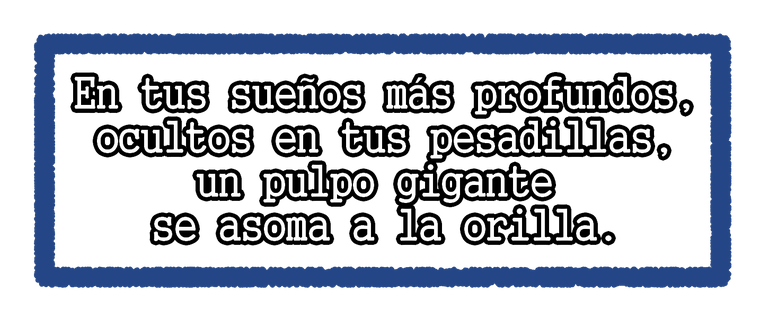 Día 16 en este planeta hostil... No se si es producto de mi imaginación o acabo de ver un pulpo gigante seduciéndome con la mirada... Querrá devorarme seguro...
Seguiré informando...
---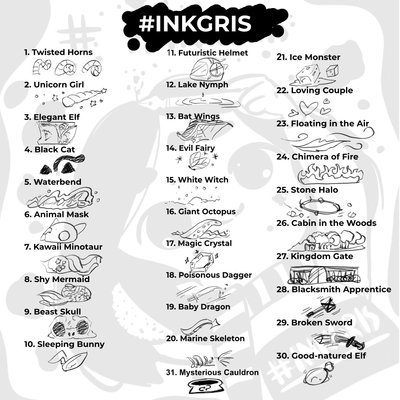 Paso a Paso / Step By Step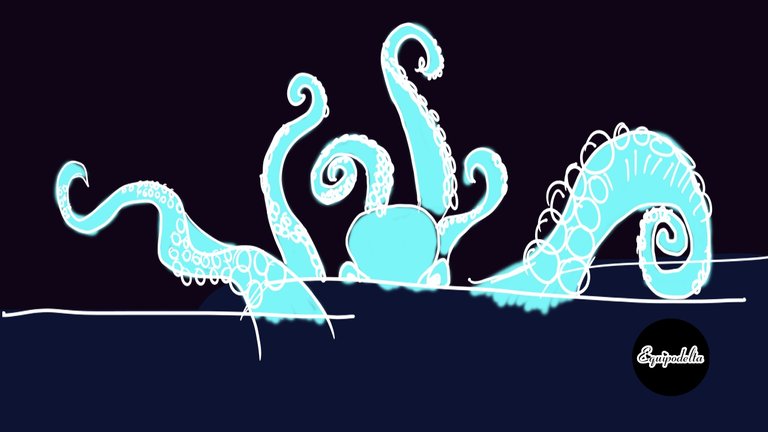 Regresé al pasado, cuando pintaba en aerografía, no quería dibujar caricatura, no quería dibujar un característico pulpo, por lo que retorné a algo antiguo que ya había olvidado y decidí practicar y retomar.
Hice el boceto en negro luego invertí los colores, ya que iba a usar colores muy oscuros y las líneas se perdían, luego comencé a rellenar con aerografía.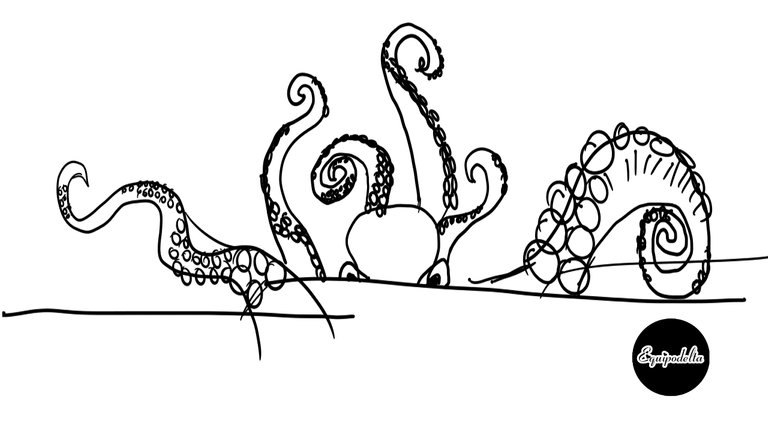 I went back to the past, when I was airbrushing, I didn't want to draw caricatures, I didn't want to draw a characteristic octopus, so I went back to something old that I had already forgotten and decided to practice and take up again.
I made the sketch in black then I inverted the colors, since I was going to use very dark colors and the lines were lost, then I started to fill with airbrush.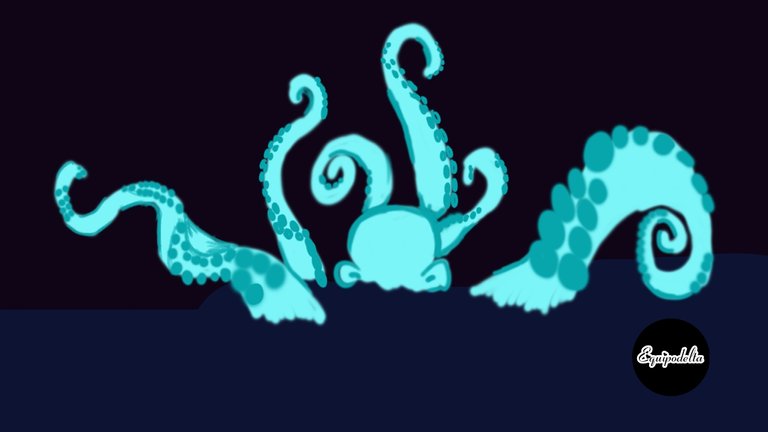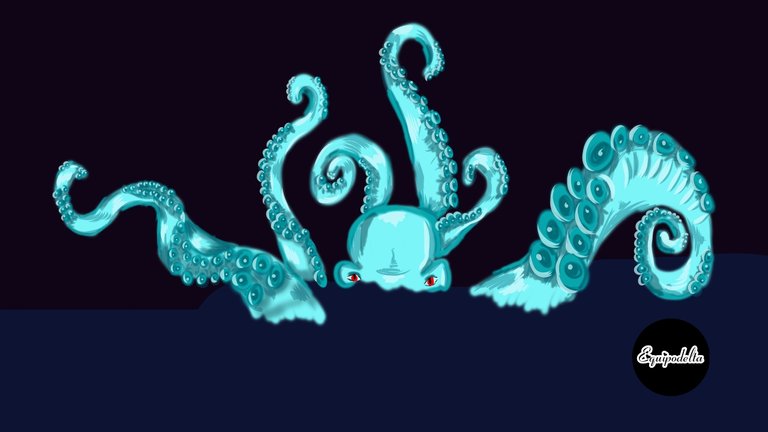 Trabajar en aerografía digital no es sencillo, tratar de que se aprecie la figura y no se vea como un borrón es algo que hay que dedicarle mucho tiempo. Sin embargo traté de relajarme lo mejor que pude, ya que mi curiosidad por ver si lograba el diseño era superior al qué dirán los expertos.
El dibujo debe disfrutarse, apreciarse en todo su esfuerzo, ninguna obra es perfecta solo a los ojos de su creador... lo que me recuerda mucho a la religión.
Cada degradado de color lo hice en aerografía y algunoas veces usé el pincel Pluma Tinta. Cada degradado de color fue trabajado en capas separadas.
El sombreado muy sencillo tratando de acentuar los pliegues.
Hice los ojos de color rojo para hacer contraste y capar más la atención. finalmente las luces las trabajé de la forma que acostumbro con el pincel Pluma tinta.
Jugar con la opacidad de las capas o la opacidad del pincel es muy importante cuando quieres agregar profundidad, brillo o realce en el diseño. Estos son determinantes y son los que harán que un diseño no se vea tan plano.
Espero que les guste.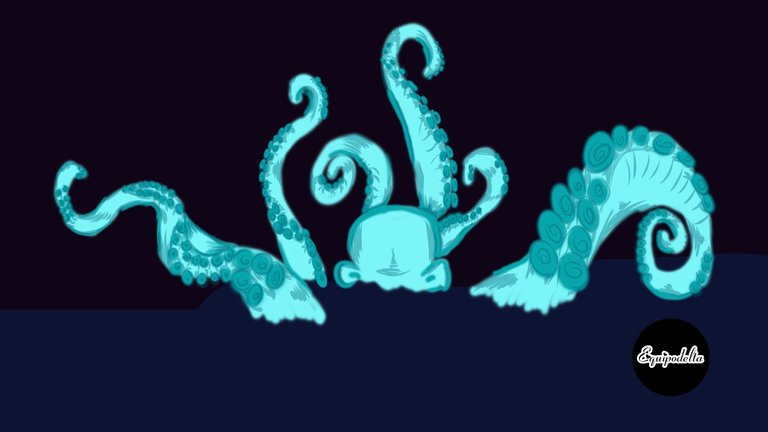 Working in digital airbrushing is not easy, trying to make the figure visible and not look like a blur is something you have to spend a lot of time on. However, I tried to relax as best I could, since my curiosity to see if I could achieve the design was superior to what the experts will say.
Drawing should be enjoyed, appreciated in all its effort, no work is perfect only in the eyes of its creator... which reminds me a lot of religion.
Every color gradient I made in airbrush and some times I used the pen-ink brush. Each color gradient was worked in separate layers.
The shading was very simple trying to accentuate the folds.
I made the eyes in red to make contrast and capture more attention. Finally I worked the lights the way I usually do with the pencil brush.
Playing with the opacity of the layers or the opacity of the brush is very important when you want to add depth, brightness or enhancement to the design. These are crucial and are what will make a design look not so flat.
I hope you like it.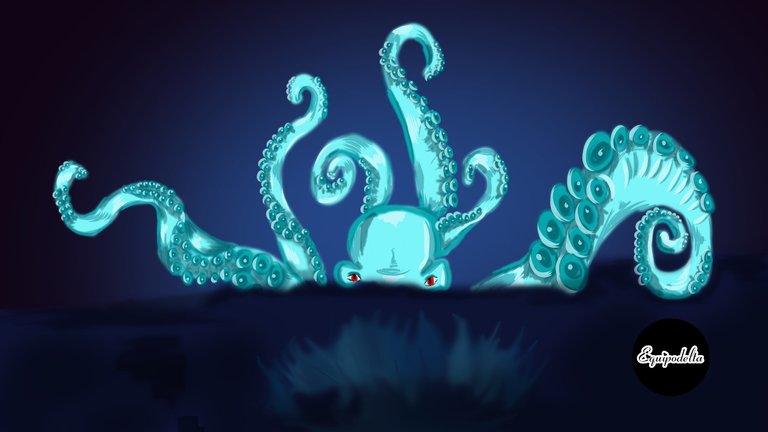 Detalles Técnicos / Technical Details
Custom brushes used: Cielo.
Duración: 4 horas
Program: MediBang Paint Pro.
Graphics tablet: Huion (Usb Pen Tablet).

GIF Process