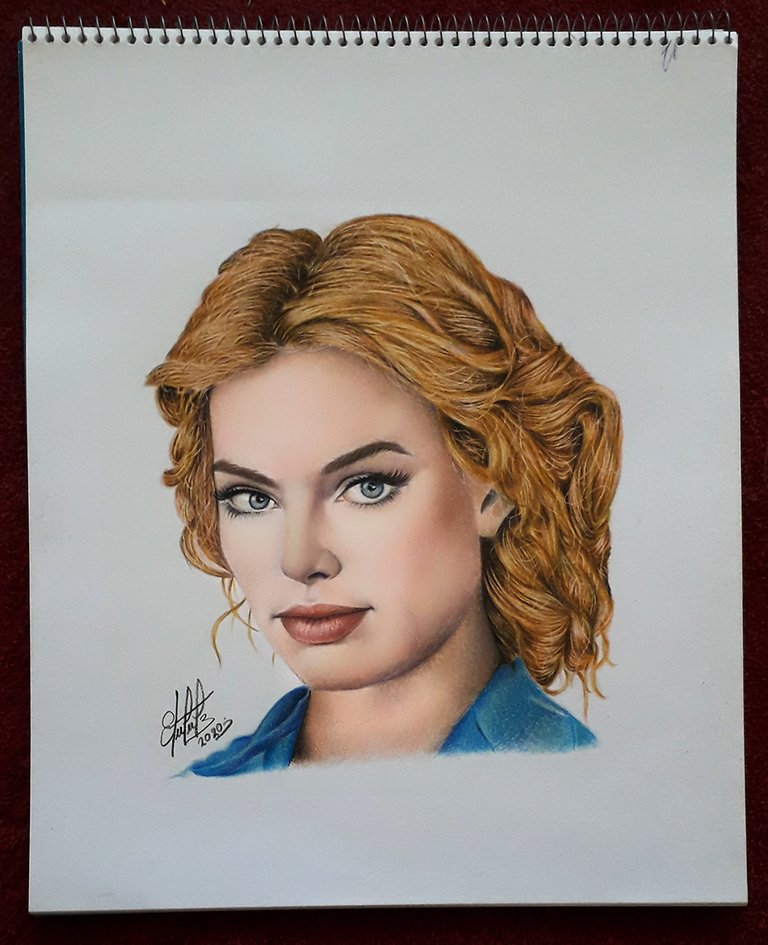 Hello friends of the community and welcome to this space dedicated to drawing and this time I want to present a realistic portrait drawing of a beautiful film actress who participated in the movie ** The Legend of Tarzan ** of 2016 and it is about the Australian .. Margot Robbie.

Hola amigos de la comunidad y bienvenidos a este espacio dedicado al dibujo y en esta oportunidad les quiero presentar un dibujo en retrato realista de una bella actriz de cine que participo en la pelicula La leyenda de Tarzán de 2016 y se trata de la australiana.. Margot Robbie.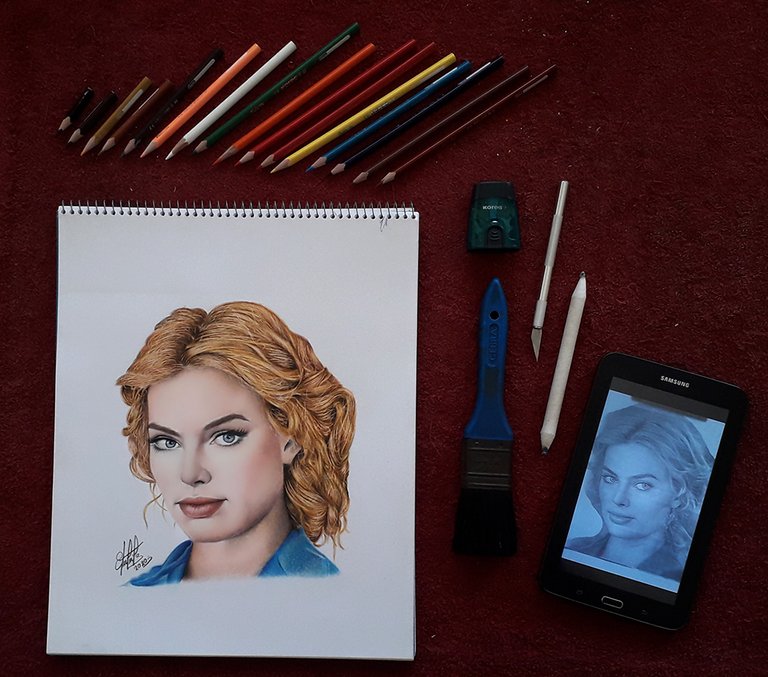 Fuente
For this technique with colored pencils a lot of patience and hours are needed so that in the end we have a great result and to make this portrait in drawing I have to use inexpensive school colored pencils from the Kores brand, which are not professional pencils. then with the very fine tip and with gentle pressure on the paper, I begin to build the main parts of the face, such as her eyes, nose and lips. Then the construction of the skin would come using a very clear first base coat and with a pressure of 20% and then with the blur, it will seal. Then we put a new layer on it again and seal with the blur. Remember that the following shades of colors that the face has must be identified since it varies in contact with light and that each time you apply a new layer, try to make it well integrated with the previous one. In this way the result will be better and it will not bring you too many problems later. Then darker tones are used to later mark the shadows and leave space for the lights to create volume to the face.
For the hair you need to apply several layers and 100% pressure and we start with a light base coat applying 100% pressure and sealing with the blur. Then the same procedure is applied with the second layer with a darker shade creating shadow parts on each strand of hair and sealing. Then with the tool called Exacto or Precision Scalpel we use its tip to scratch very subtly to create the small strands of hair and part of the different lights to give volume and realism to the hair.

Para esta técnica con lápices de colores se necesita mucha paciencia y horas necesarias para que al final tengamos un resultado estupendo y para realizar este retrato en dibujo cuento con lápices de colores escolares económicos de la marca Kores osea que no son lápices profesionales. luego con la punta muy fina y con una suave presión sobre el papel comienzo a construir las partes principales del rostro como es su mirada, nariz y labios. Luego vendría la construcción de la piel usando un primera capa base muy clara y con una presión a 20% para luego con el difumino ir sellando. Luego volvemos a colocar sobre ella una nueva capa y sellar con el difumino. Recuerda que se debe de ir identificando los siguientes tonos de colores que tiene el rostro ya que varía al contacto con la luz y que cada vez que apliques una capa nueva trata de que quede bien integrada con la anterior. De esta forma será mejor el resultado y no te traerá demasiados problemas después. Luego a continuación se utiliza tonos más oscuros para luego ir marcando las sombras y dejando espacio para las luces para crear volumen al rostro.
Para el cabello se necesita aplicar varias capas y una presión al 100% y comenzamos con una capa base claro aplicando el 100% de presión y sellando con el difumino. Luego se aplica el mismo procedimiento con la segunda capa con un tono más oscuro creando partes de sombra en cada mechón de cabello y sellando. Luego con la herramienta llamada Exacto o Bisturí De Precisión usamos su punta para ir raspando muy sutilmente para crear las pequeñas hebras de cabello y parte de las distintas luces para darle volumen y realismo a la cabellera.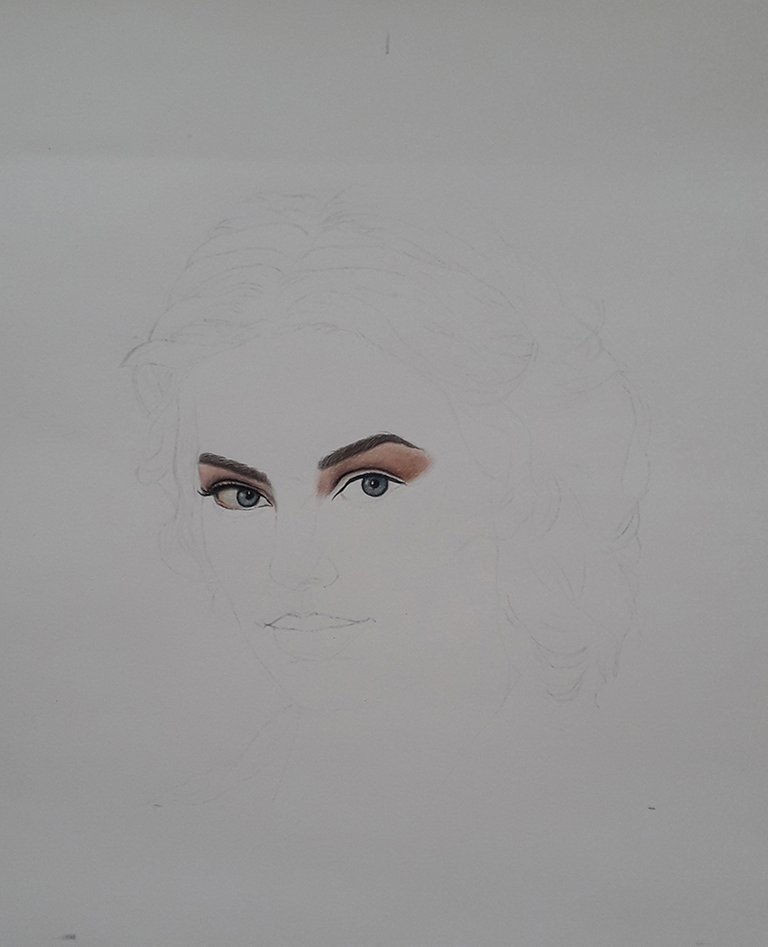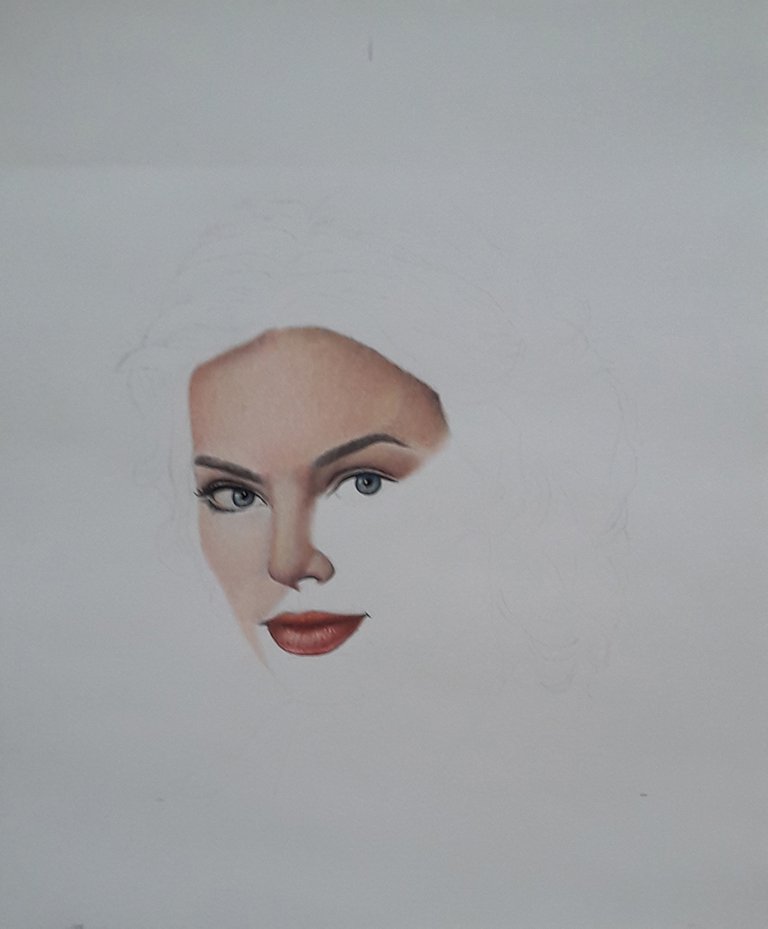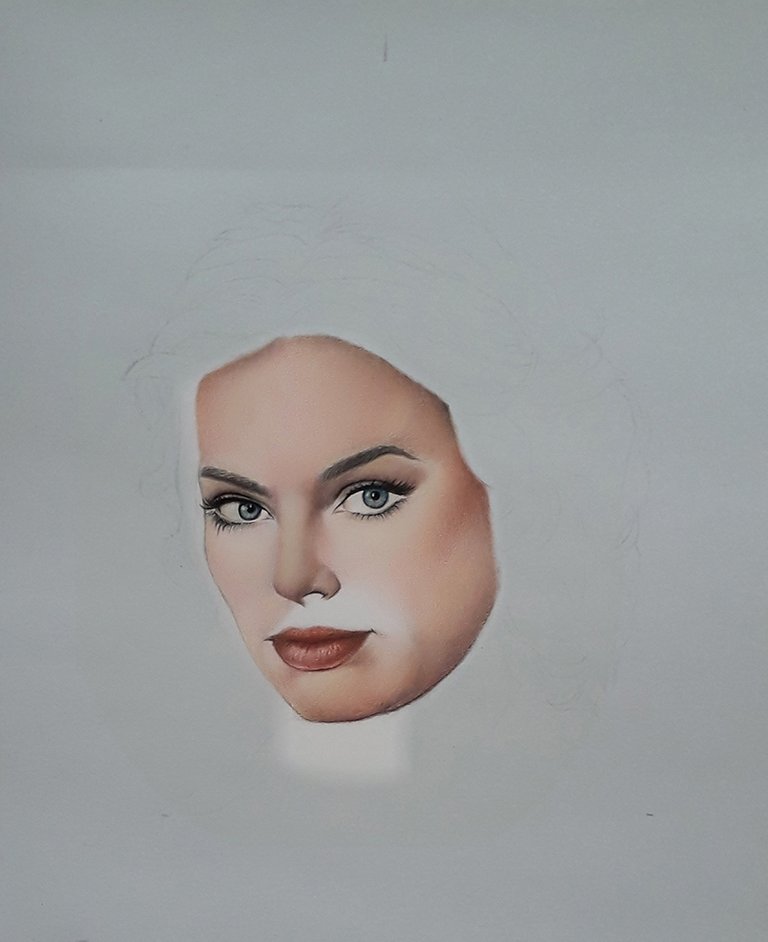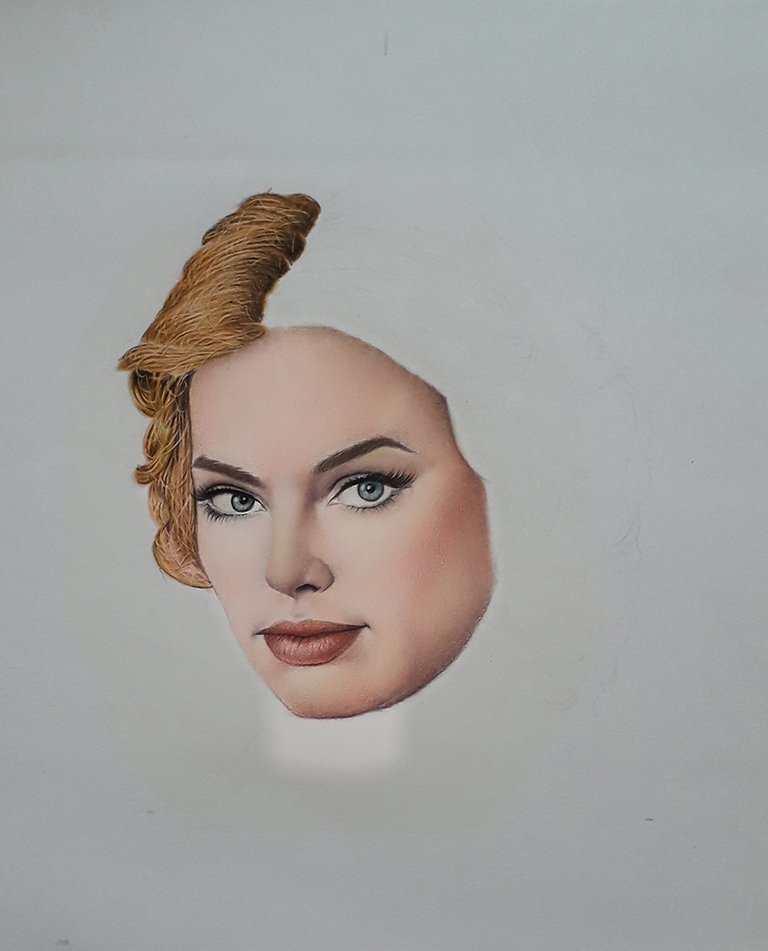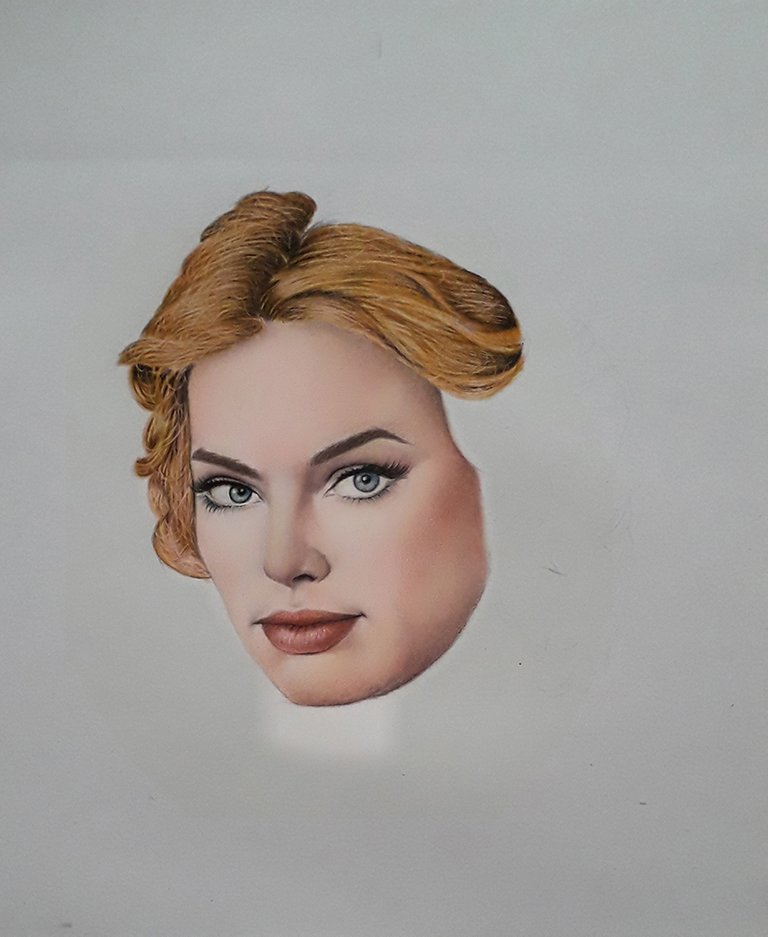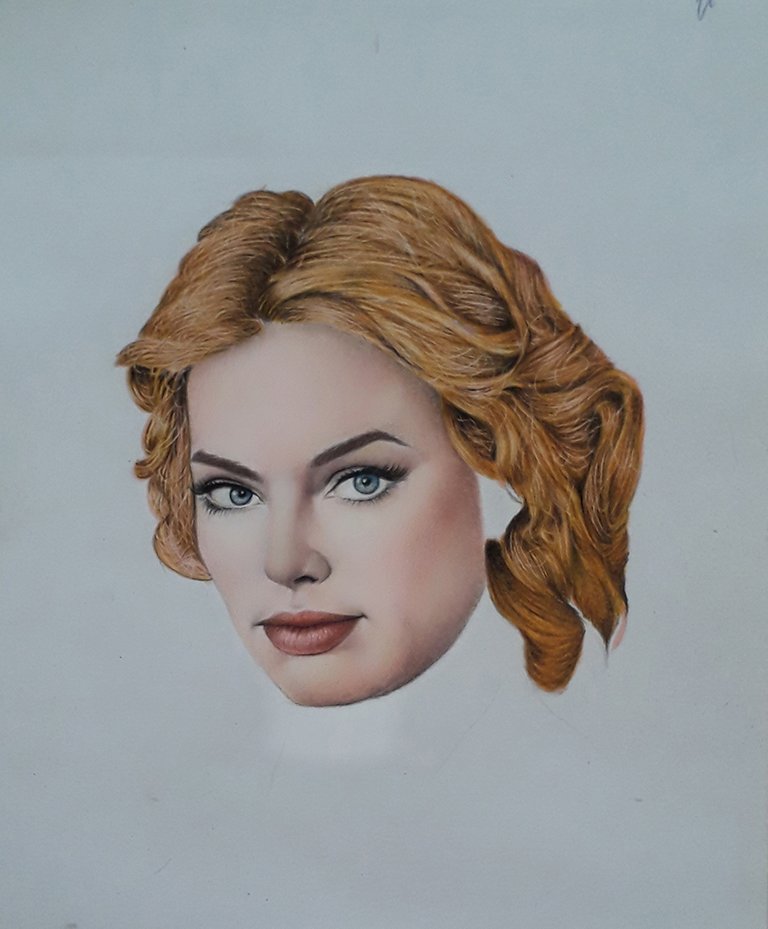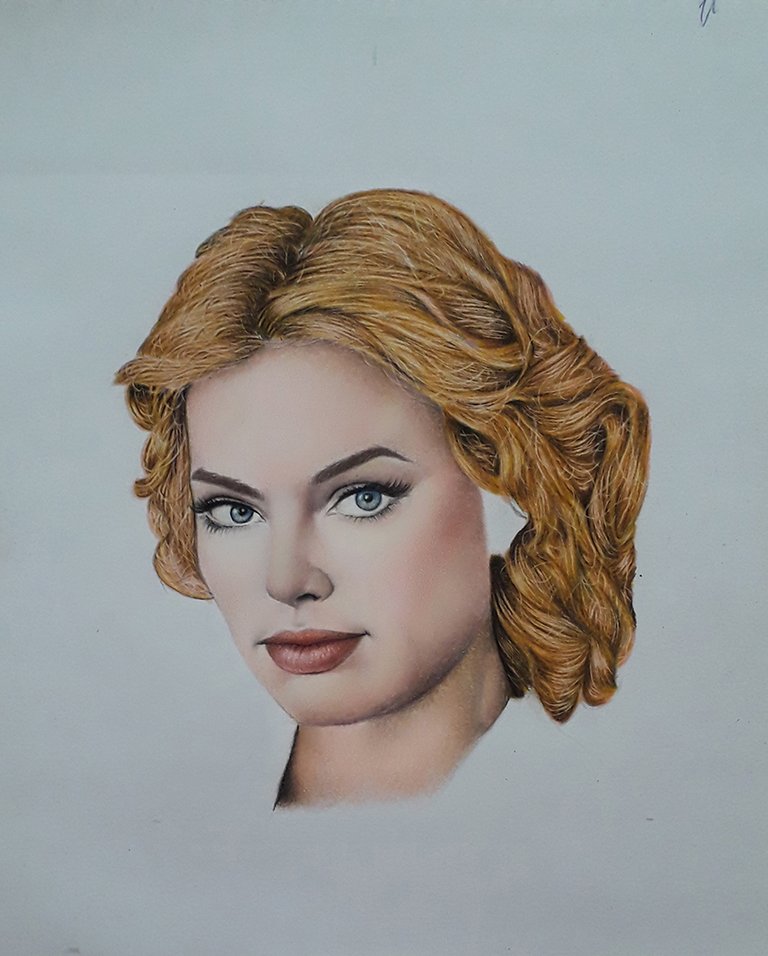 Completed Portrait
Retrato Terminado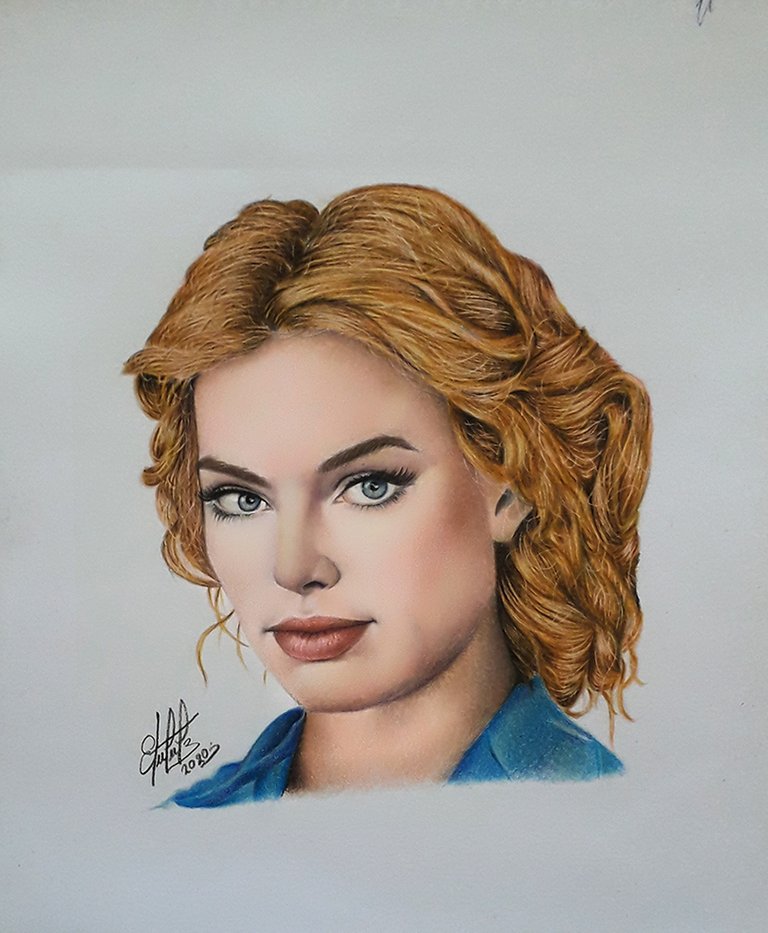 The following materials that were used for this work are:
School sketchbook of size 34.3 x 28 centimeters. with sheets of 135 g / m.
Kores school colored pencils.
I blur.
Sharpener.
Exact or Precision Scalpel.
Brush to clean the surface of the paper.

Los siguientes materiales que se usaron para este trabajo son:
Cuaderdo de dibujo escolar de tamaño 34.3 x 28 centimetros. con hojas de 135 g/m.
Lapices de colores escolares Kores.
Difumino.
Sacapunta.
Exacto o Bisturí De Precisión.
Brocha para limpiar la superficie del papel.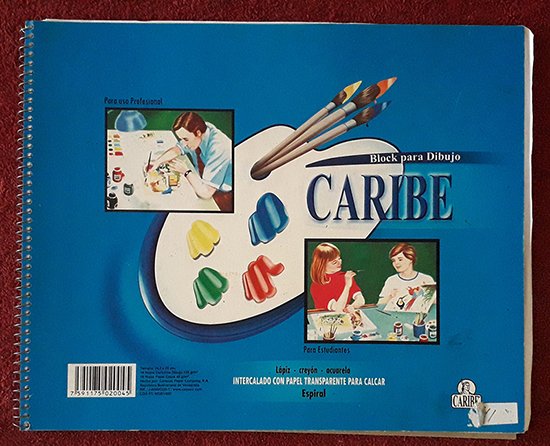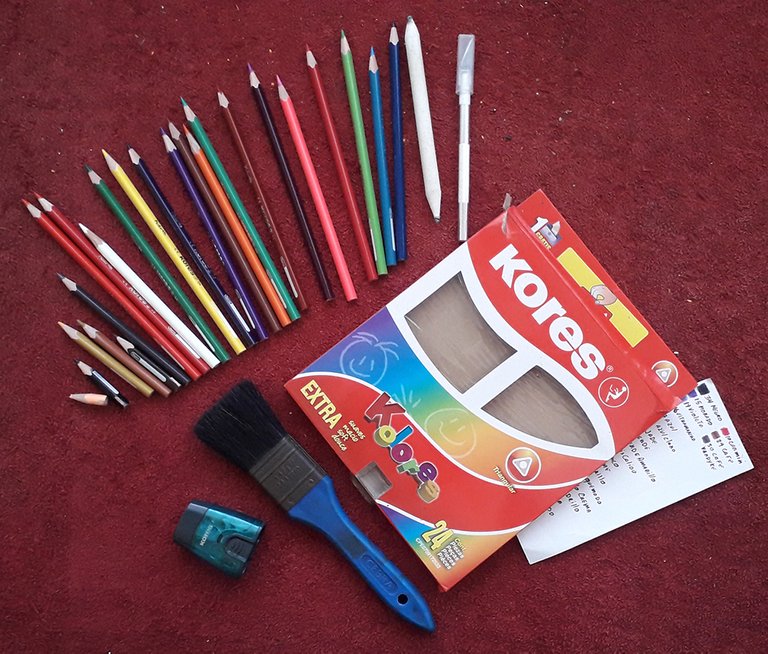 This is a hand-made and signed work. The images were taken with a Samsung J4 smartphone.

Este es un trabajo hecho a mano y firmado. Las imágenes fueron tomadas con un teléfono inteligente Samsung J4.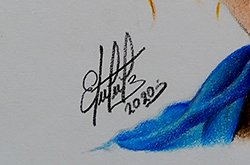 I hope you have enjoyed this work and awaiting your comments. Also thank you for taking the time to visit this Post. I wish you blessings and successes in each of your projects. My name is Elvis Sanchez and I am at your service and you can find me here or on my social networks. We will see each other again in the next project. See you soon.

Espero que hayan disfrutado de este trabajo y en la espera de sus comentarios. También darle gracias por tomar su tiempo en visitar este Post. Les deseo bendiciones y éxitos en cada uno de sus proyectos. Mi nombre es Elvis Sanchez y estoy a la orden y me pueden ubicar por aquí o en mis redes sociales. Nos volveremos a ver en el próximo proyecto. Hasta pronto.