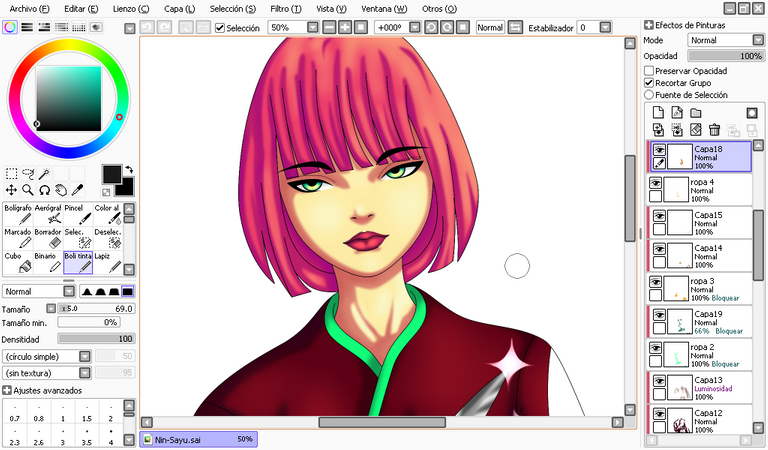 Hello content creators and curators! On this occasion I want to share with you this new illustration. It is a collaboration between my friend @richjr and me. Rich was in charge of designing the lineart of the character, and my part of the work was to give it color. Next you will have the process.
NOTE: This is the second part of the process of creating this illustration. The first part was published by Rich in his blog, where he shows how he created the lineart. If you like you can see it here.
¡Hola creadores de contenido y curadores! En esta ocasión quiero compartir con ustedes esta nueva ilustración. Se trata de una colaboración entre mi amigo @richjr y yo. Rich se encargó de diseñar el lineart del personaje, y mi parte del trabajo fue darle color. A continuación tendrán el proceso.

Nota: Esta es la segunda parte del proceso de creación de esta ilustración. La primera parte fue publicada por Rich en su blog, en donde muestra cómo creó el lineart. Si gustan pueden verla aquí.
Lineart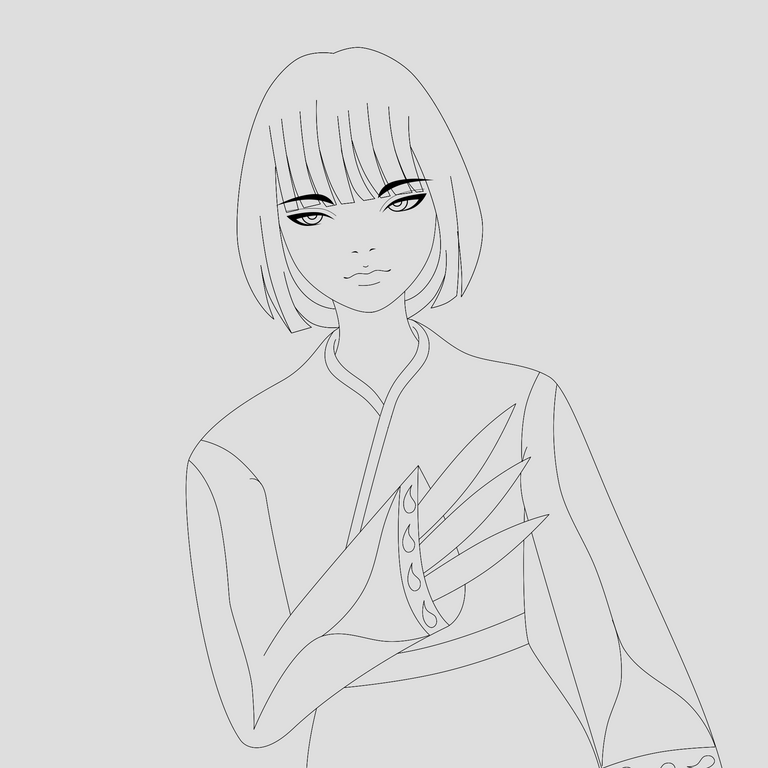 I like Rich's linearts. This one, when he showed it to me, I liked it right away because I felt comfortable painting it.
Me gustan los linearts de Rich. Este, cuando me lo mostró, me gustó de inmediato porque lo sentí cómodo de pintar.
Base Colors | Colores Base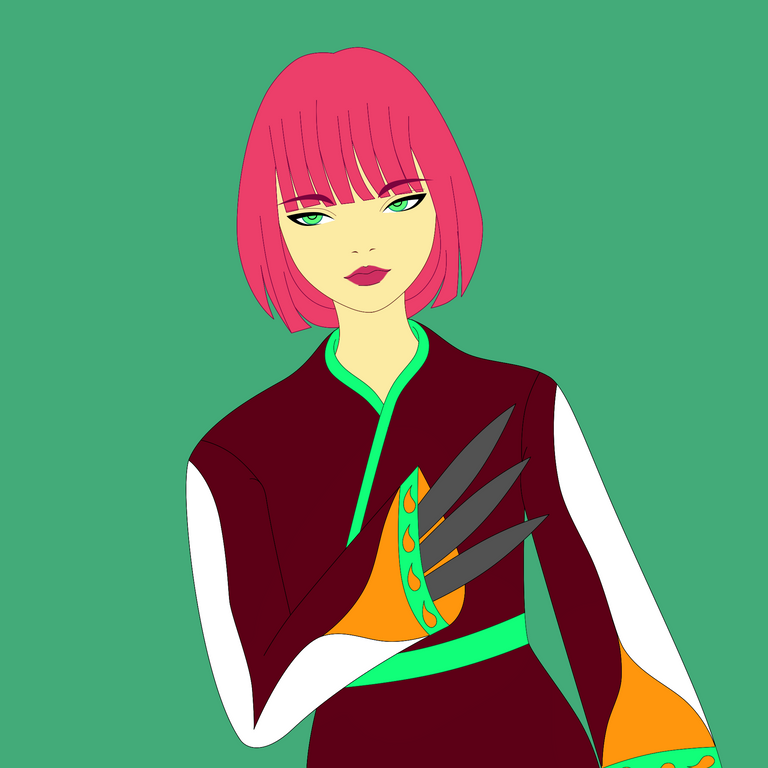 These were the base colors I chose for this girl. Rich never told me what colors this character should have (since he owns it), so when choosing the base colors I thought it was a good idea to make this girl a pink hair girl with green eyes.
Estos fueron los colores base que escogí para esta chica. Rich nunca me dijo qué colores debería tener este personaje (ya que es suyo), así que a la hora de escoger los colores base me pareció buena idea hacer de esta chica una pelirosa de ojos verdes.
Shading and Light | Sombreado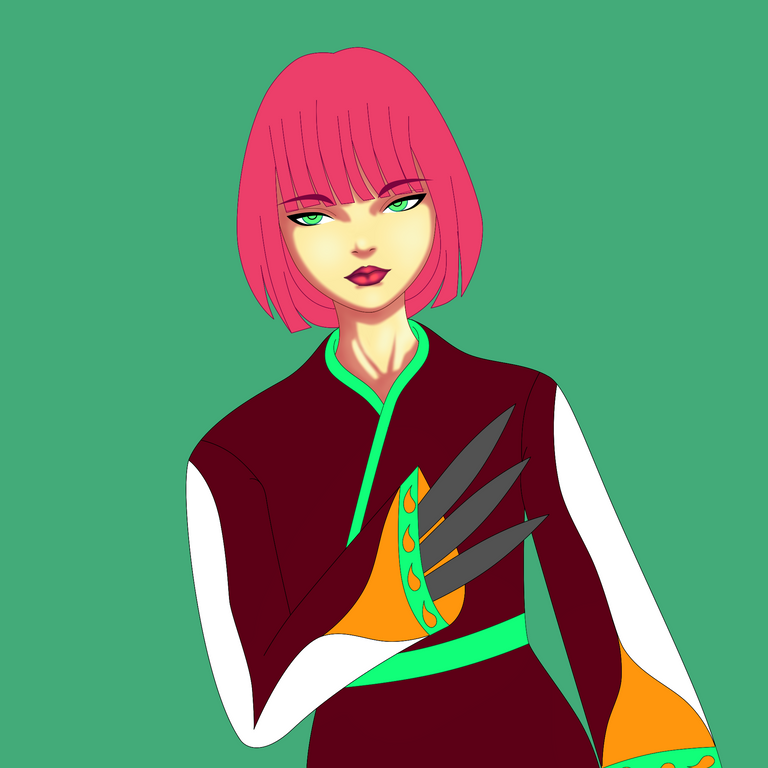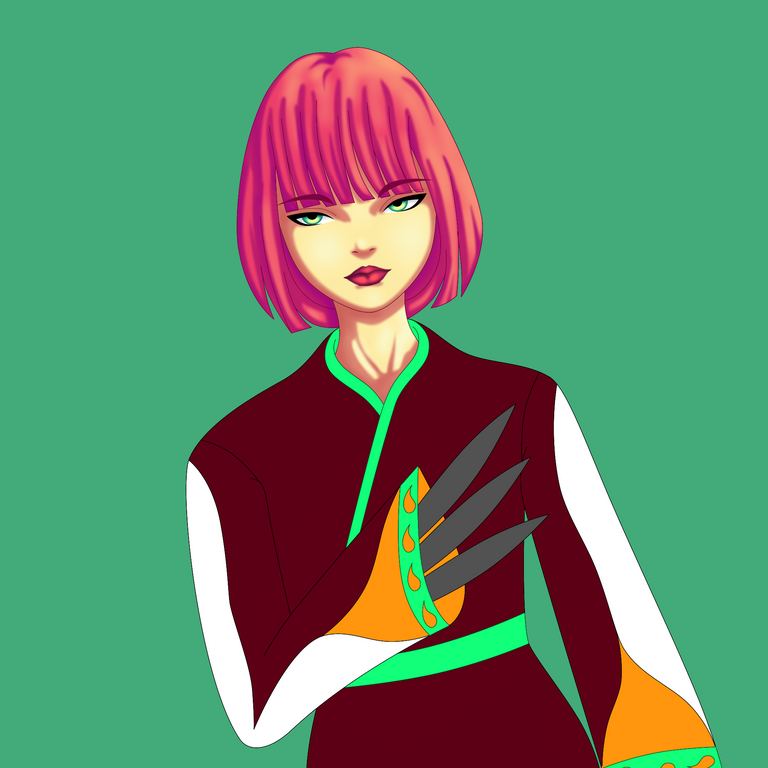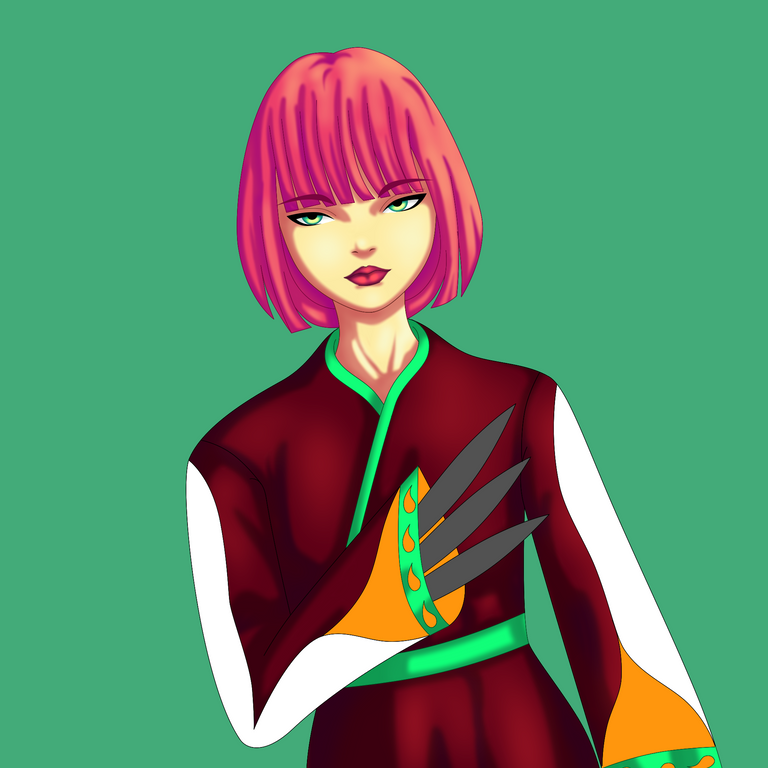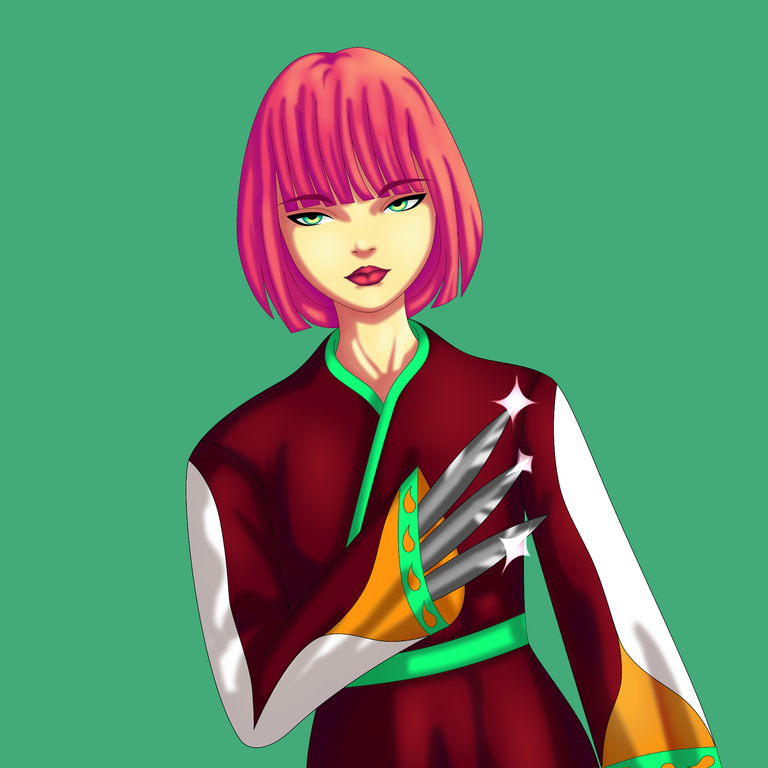 Nin Sayu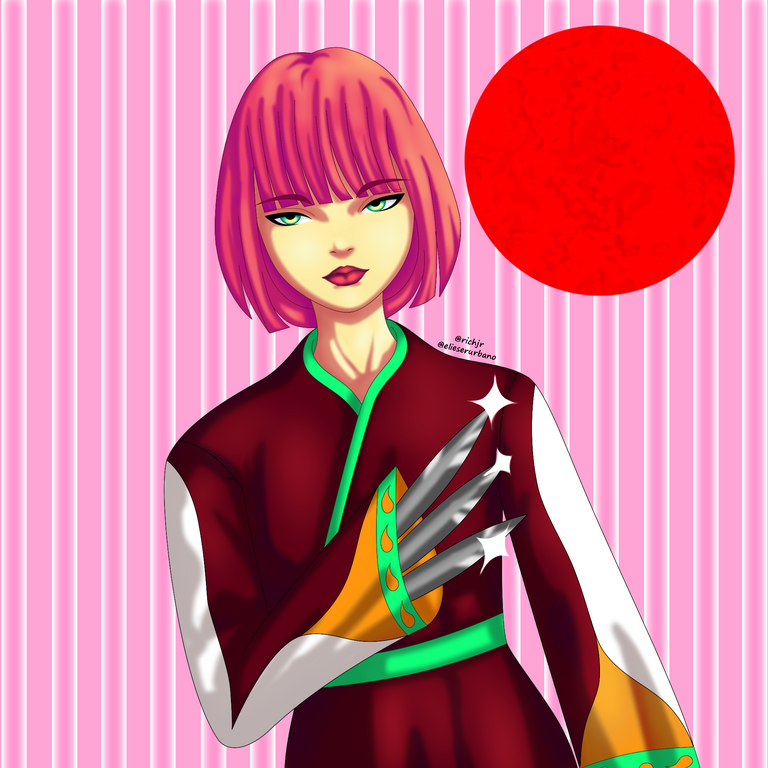 I wasn't so inspired to decorate the background in the end, so I asked Rich to help me with that and the background you see in this finished illustration is part of his work as well.
Al final no estaba tan inspirado como para decorar el fondo, así que le pedí a Rich que me ayudara con eso y el fondo que ven en esta ilustración terminada es parte también de su trabajo.
And that's it! I will probably soon do this kind of collaboration again with my friend Rich or some other artist on the platform. For now, I'm sure I'll be back with a new illustration soon. I hope you liked this one and that the content was entertaining. Thank you very much for your attention and see you in the comments or in a next post. Have a nice day! Bye!
¡Y eso es todo! Es probable que pronto vuelva a hacer este tipo de colaboración con mi amigo Rich o con algún otro artista de la plataforma. Por ahora lo seguro es que pronto estaré de vuelta con una nueva ilustración. Espero esta les haya gustado y que el contenido les haya sido entretenido. Muchas gracias por su atención y nos vemos en los comentarios o en un próximo post. ¡Feliz resto día! ¡Adiós!