Hello everyone, today I have a short painting to present :3. It was a request I decided to make during my student days.
Hola a todos, hoy tengo para presentar una corta pintura pero que me sirvio de practica en su momento :3. Como tal fue un pedido que decidí hacer durante mis tiempos de estudiante.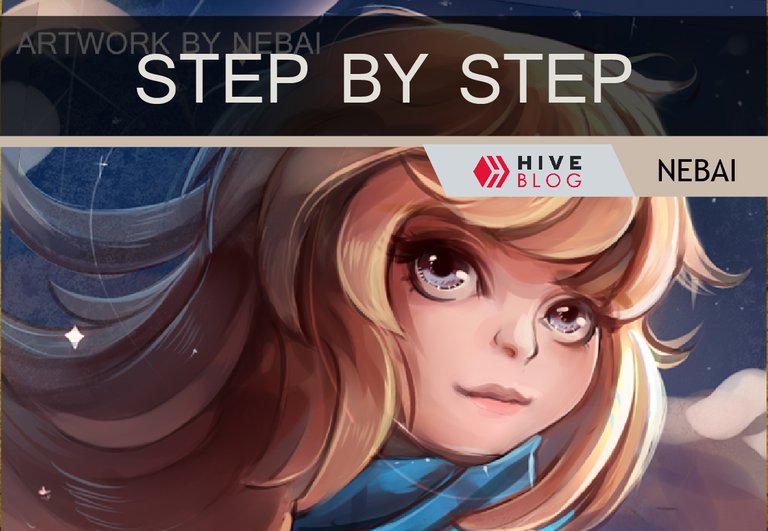 It's an original character that I was requested to paint when I was looking ideas to draw. I was hoping to do a quick illustration that wouldn't take too long and would serve as a practice, in that case.
I found the design interesting mainly because of the clothing... I think I have a weakness for scarves, hehe.
Es un personaje original que me pidieron en un momento que estaba buscando ideas para dibujar. Esperaba hacer una ilustración rápida que no me tomara mucho y que sirviera de práctica en ese caso.
El diseño me resultó interesante principalmente por el ropaje... creo que tengo una debilidad por dibujar bufandas, hehe.

Proceso/Process: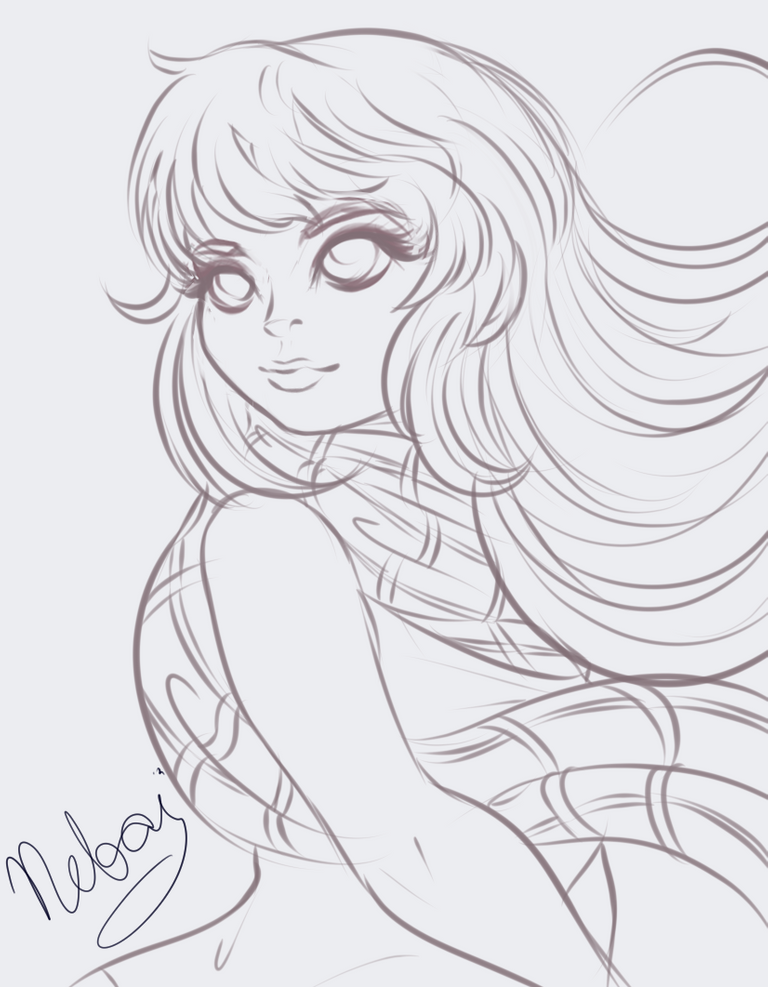 I started as usual with a sketch, although sometimes I make them more disorganized, this time I wanted a drawing that I could present in other medias.
Comencé como siempre con un boceto, aunque a veces muestro algo más desorganizado, esta vez quería un dibujo que pudiera presentar en mis redes.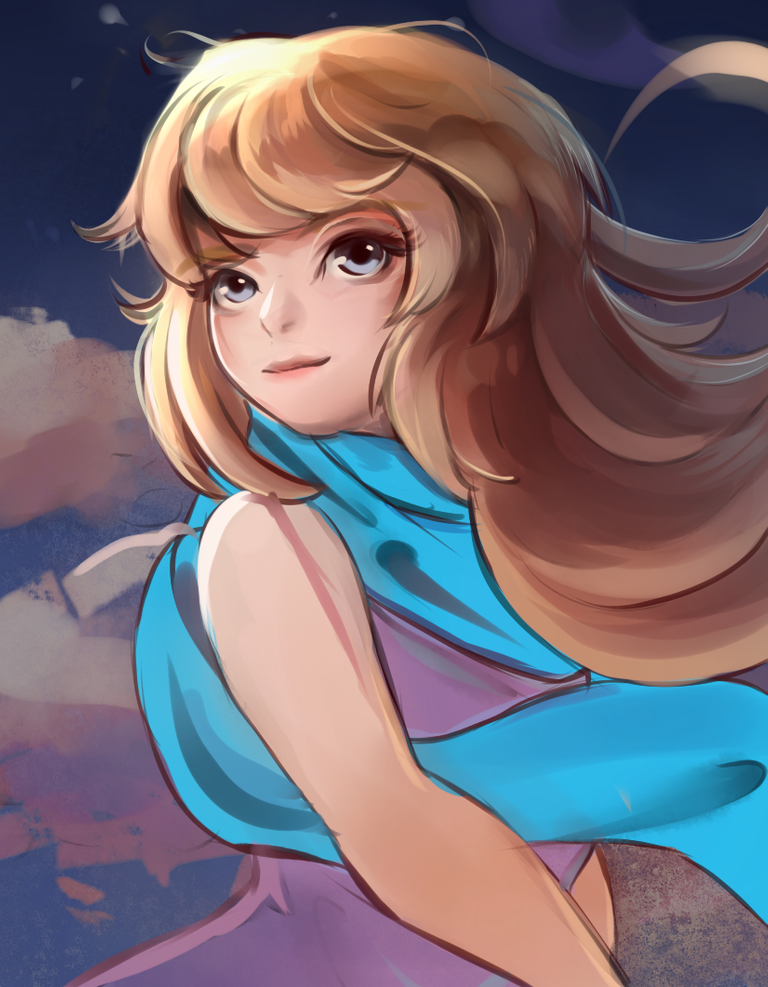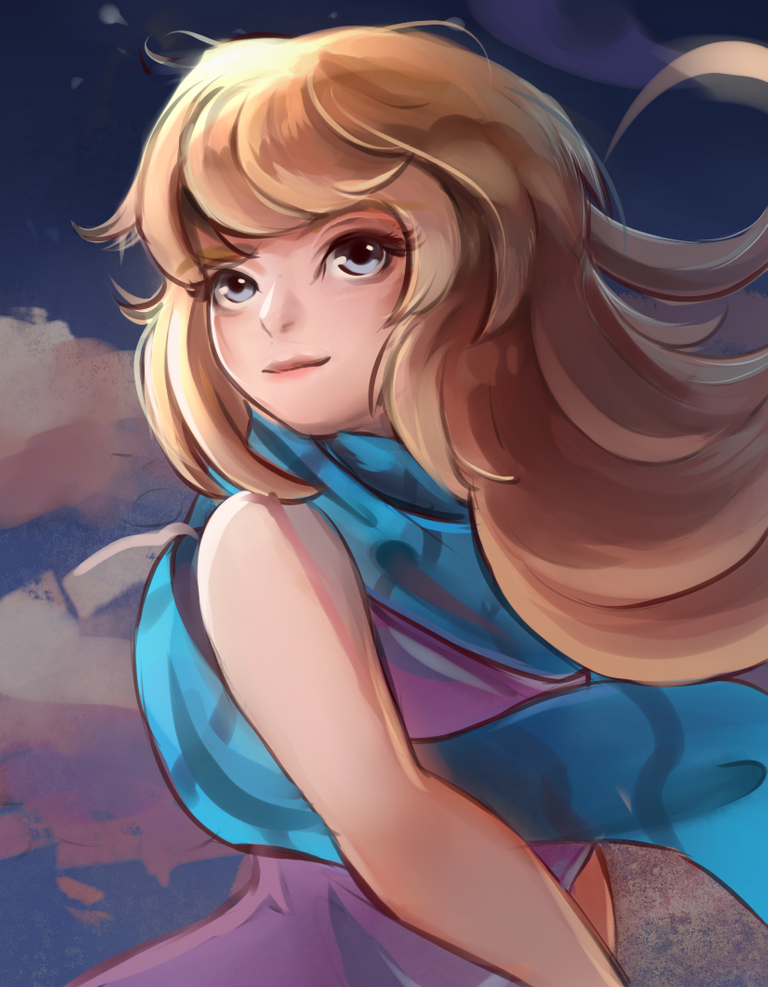 I forgot that I had joined my layers when making the face... I'm afraid of those eyes, someone help... let's just move on and ignore the disturbing look.
Se me olvidó que había fundido mis capas a la hora de hacer el rostro.... le tengo miedo a esos ojos, alguien ayuda... solamente sigamos de largo e ignoremos la perturbadora mirada.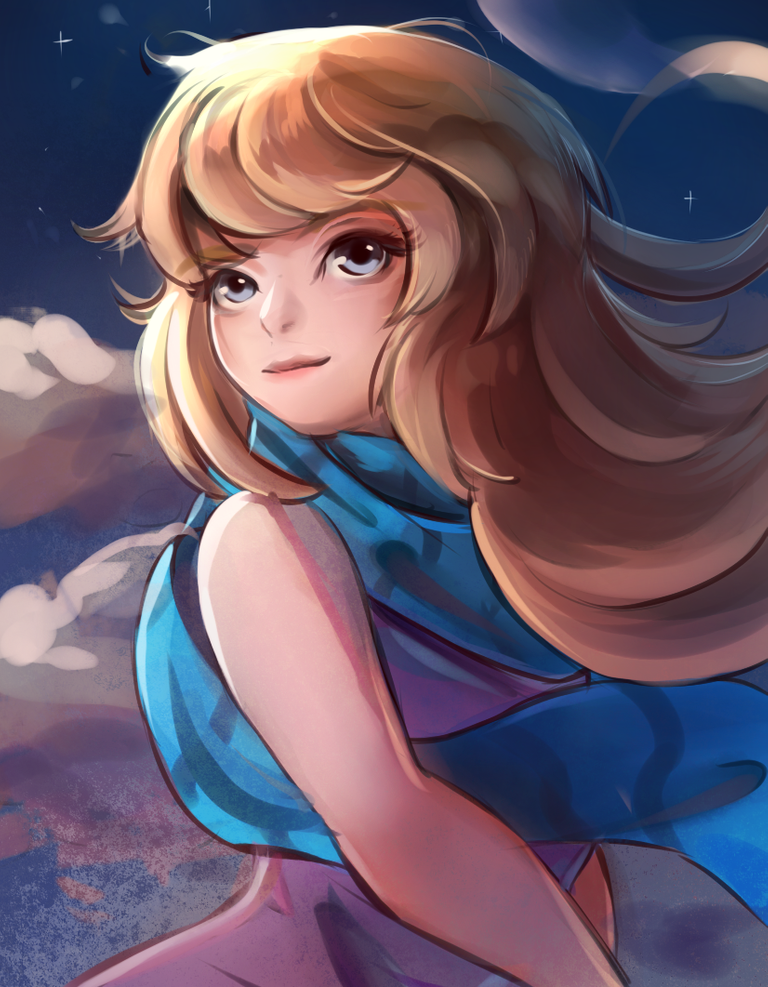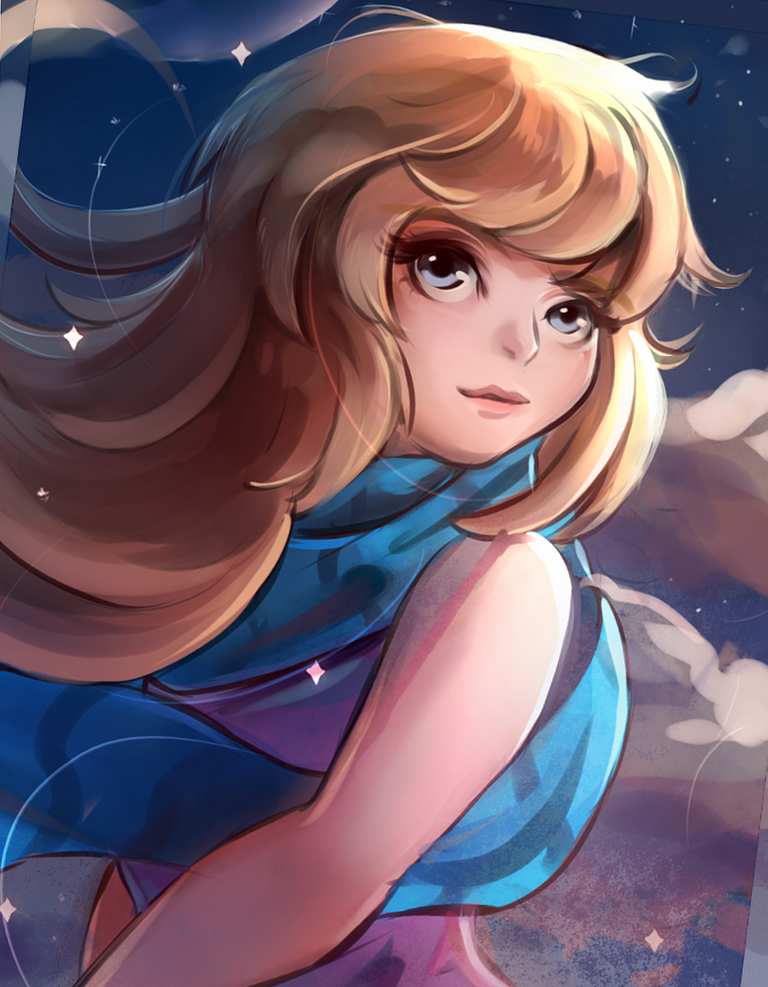 With the help of the overlay i added more colors on the skin, with it the design was beginning to get better results. At that time I didn't feel very confident about my strokes and how i could handle them; so there were many confusing and erratic lines.
An extra: it's good that I fixed the eyes in this part... they were really disturbing to me.
Ya habiendo puesto más color a la piel con ayuda del overlay, el diseño empezaba a agarrar mejores resultados. En aquel momento no me sentía muy segura de como hacer mis trazos, por ello se ven muchas líneas confusas y erráticas.
Un extra: que bueno que arreglé los ojos en esta parte... me estaban perturbando mucho.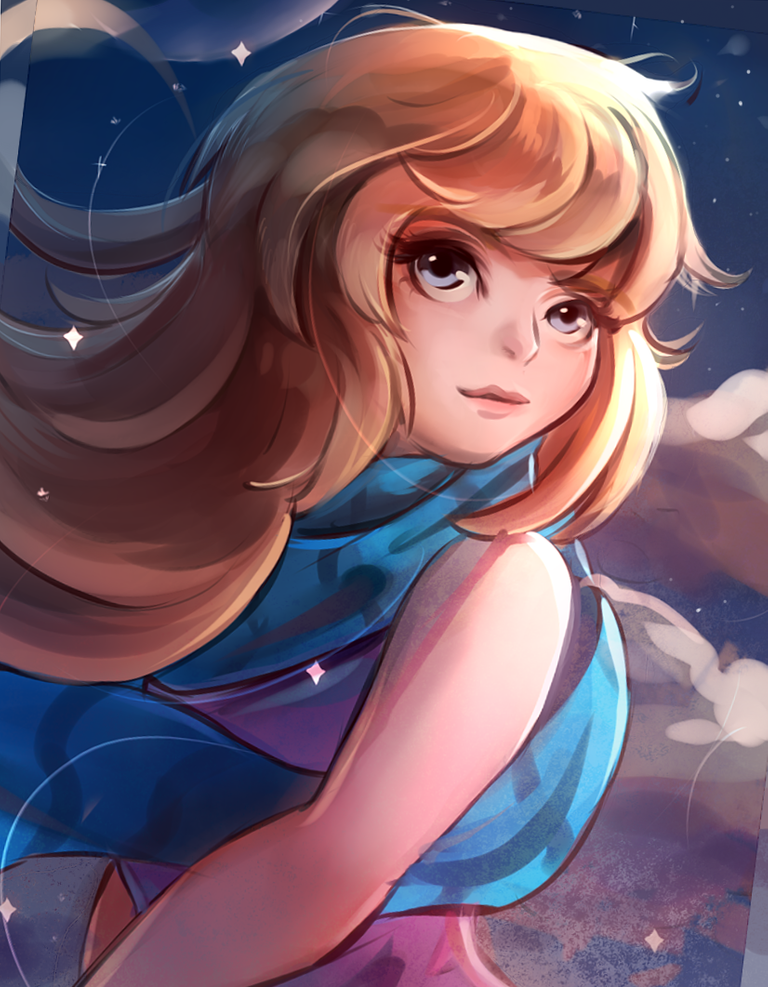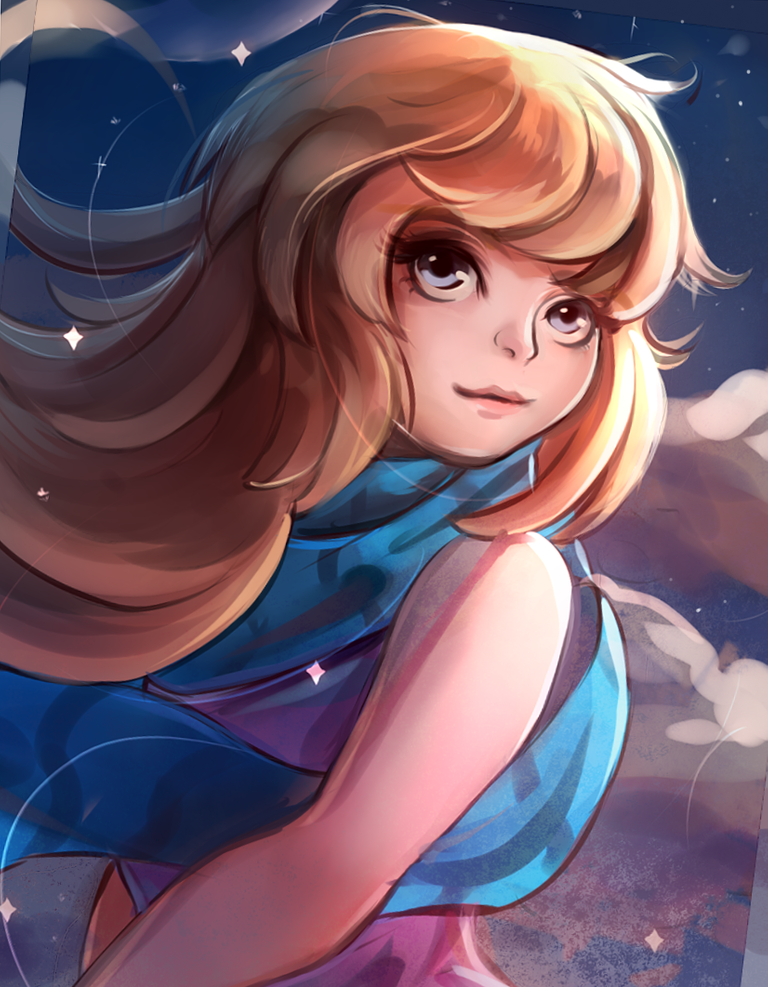 I was looking for a way to fix the background and the lines; and together with an overlay layer, I tried to highlight the hair tones as well. As a trick I always liked to use this filter to add warm tones to the lights and blues or greys to the shadows.
En esta parte en adelante lo que buscaba era arreglar el fondo y los trazos; y junto a una capa en overlay buscar resaltar mas los tonos del pelo. Como truco siempre me ha gustado usar este filtro para agregar tonos cálidos a las luces y azules o grises a las sombras.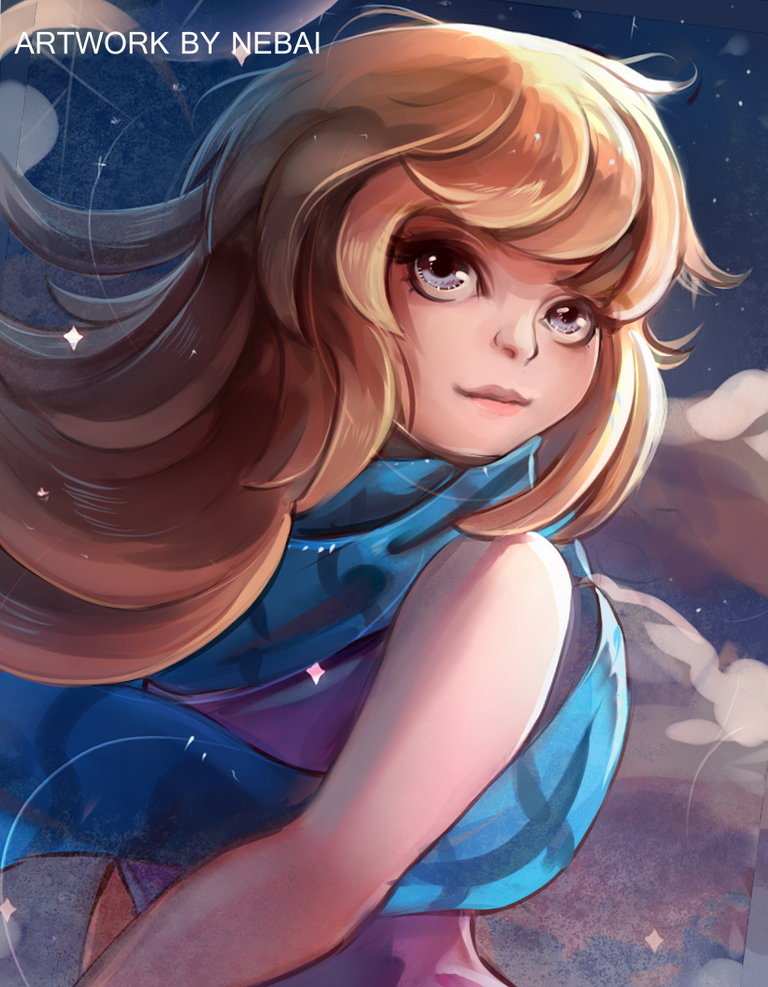 As a final touch I use a textured brush, the idea is to generate a more interesting environment.
Como toque final uso un pincel con textura y voy haciendo trazos, la idea es generar un ambiente mas interesante.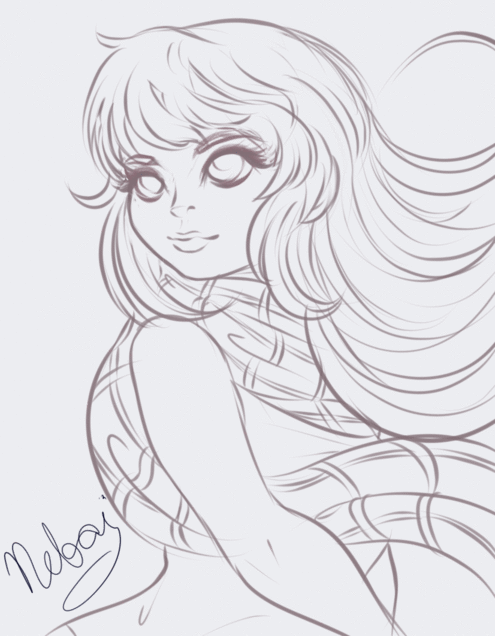 and ... the final gift :D
I know it's not much, but it was fun to make some areas, luckily I've been improving as time and practice goes by.
y... el regalo a modo gift final :D
Se que no es mucho, pero fue entretenido ver como hacia algunas áreas, por suerte he ido mejorando conforme al tiempo y la práctica.
Herramientas / Tools:
Paint Tool Sai
Photoshop
13 x 17 cm / 300 ppi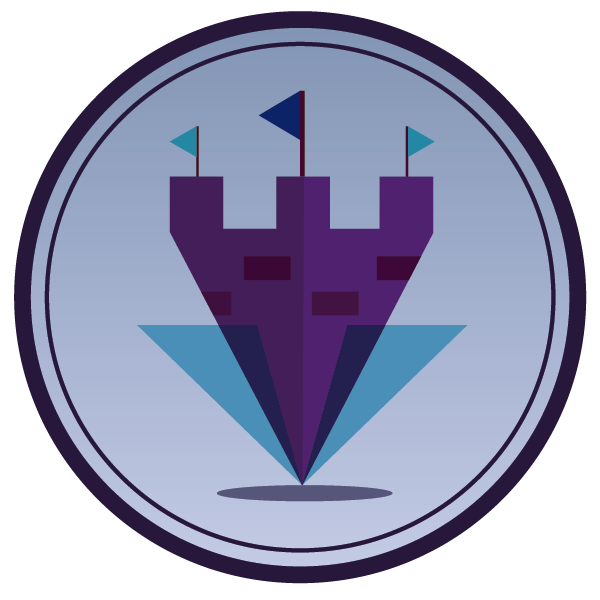 También estamos compartiendo un Grupo de Artistas para todas las plataformas. / We are sharing as well an Art Group for all platforms.
https://discord.gg/HYy6fkD

Si les gusta mis trabajos, su apoyo significaría mucho / If you like my work, your support would mean a lot.