Hi everyone!
Well I confess! Last days I been more in Twitter trying to understand and be uptaded with the Steem novel than in my Steem blog.
I'm making part of those in our community that have Twitter account and use it to make noise and stand for Steem.
But let's back to business!
With not much time last days, I've picked an old mobile artwork and give it a full restylish! ;)
Original work was made in my mobile phone with Sony Sketch App for Android, restylish was made in PicsArt App also for Android.
Here it is
The Wolf and the Moon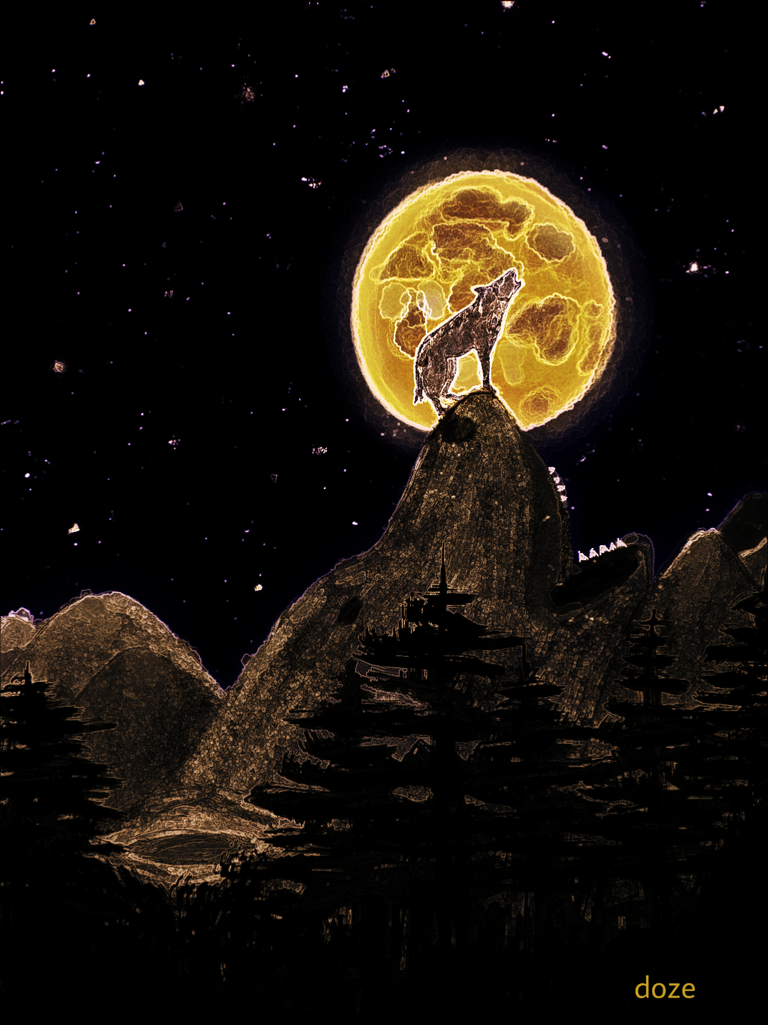 Hope you appreciate it, thanks for following me and support my mobile artwork.
We will win this battle!
Steem On!
this post will be shared in Twitter with the hashtag #posh in support to @ocd and Steem Community!