The cat holds the secret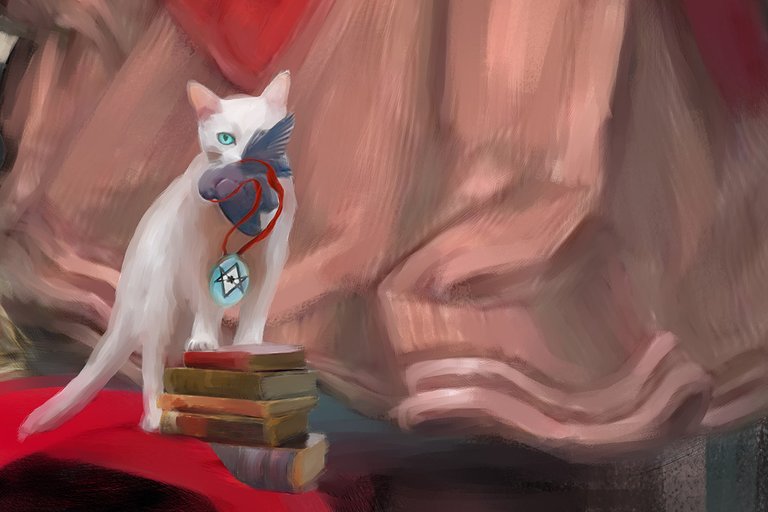 or some such title would be good for this bit of my latest painting.
Always finding another reason to add more to my work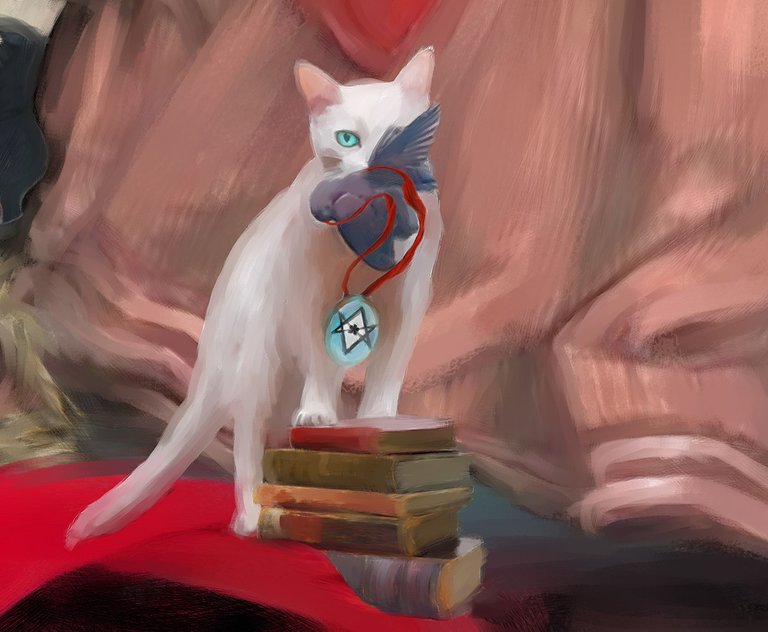 I should really learn when to stop adding, yet most artists might agree that
It's hard to know when a painting is done...
And this one is not yet...but it's close. Very close.
Finding myself more drawn into my painterly dark pieces
my bright decorative pieces are falling on the way side, but I am determined to make more time for them in the coming weeks.
How do you prioritize your creative workflow?
do you give over parts of each day or each week to the workload?
Are you more productive in the morning or the evening?
I'm curious to know all simply out of curiosity and also to see if I can find a good pattern to try myself.
I hope whatever your schedule you find time to get to it today.