I finished the piece!
Pretty happy with it as I did it in my 'animals in chairs' style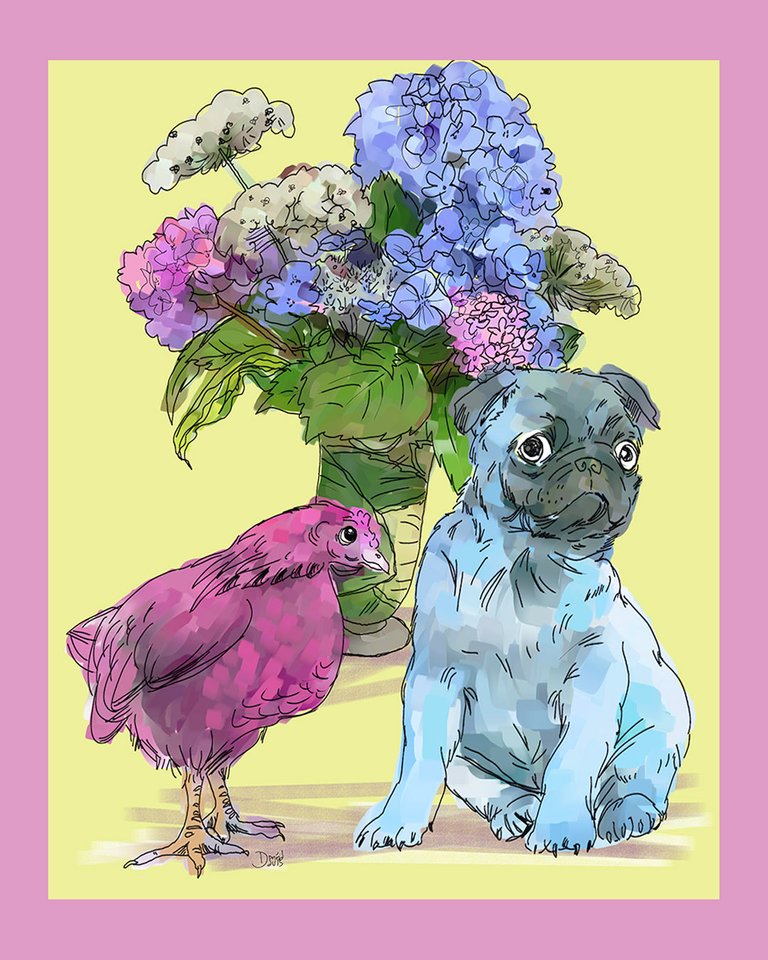 Now I've got to get it resized and fuss with it for prints and products. Which I think I'm going to be taking Sundays as the catch up on uploading art for sale as well as TRYING to get back to responding and interacting more here on HIVE!
I'm just so busy daily with videomaking
and editing on top of making the art and gardening and and...yeah the list goes on.
Anyway, if you'd like to see this painting being made join me on today's Vlog
so hop on over to Youtube (and subscribe if you haven't!) and see what I'm up to.
I hope all are having a great day
and take a moment to do something creative, it'll keep your mind off our New Normal.