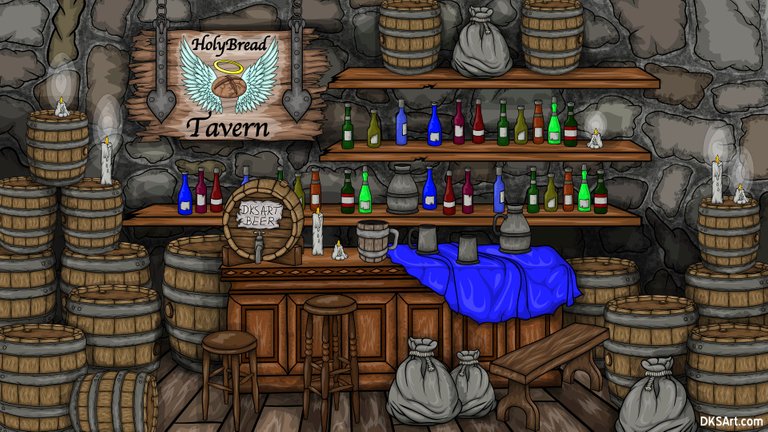 Here are some more samples of the new artwork for Holy Bread I created. This is a digital drawing of the tavern bar background scene that will be used in the game.

If you have any suggestions for cool looking equipment for the game, feel free to share your ideas in the comments :)
Thanks for checking out my artwork!