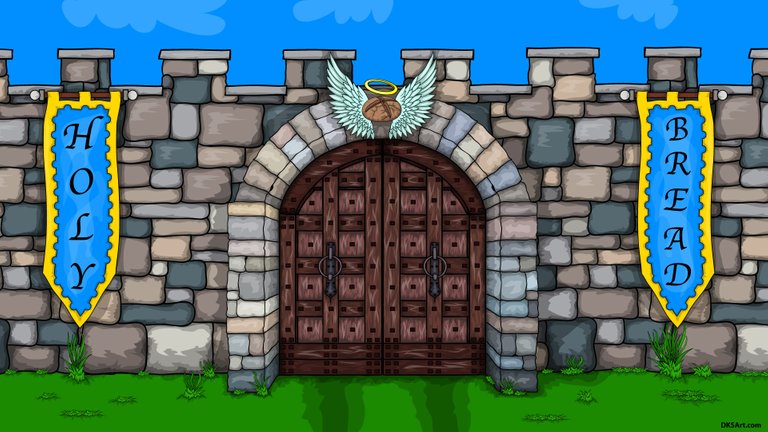 Here are some more samples of the new artwork for Holy Bread I created. This is a digital drawing of the front gate to a stone castle used as the welcome screen.

If you have any suggestions for cool looking equipment for the game, feel free to share your ideas in the comments :)
Thanks for checking out my artwork!