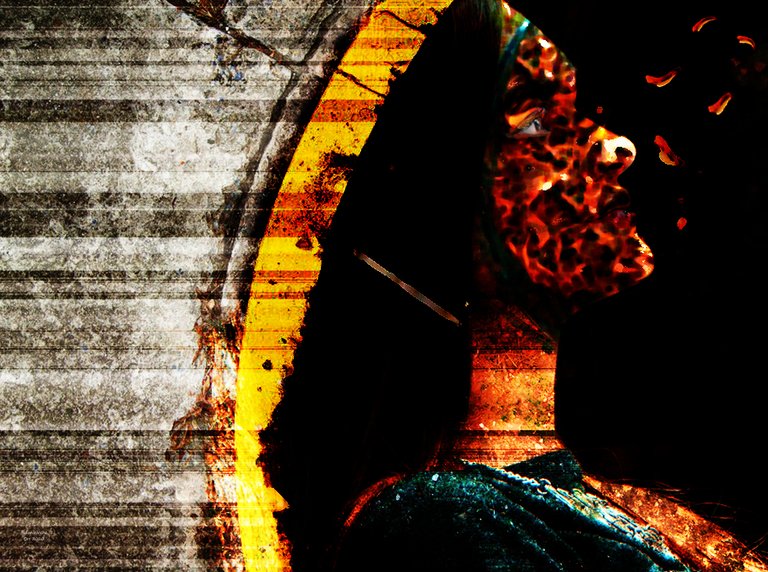 ---
Saludos amigos apasionados del arte digital y sobre todo de NFT Showroon en HIVE.
Hoy vengo con una composición caliente que casi quema, pero como me sucede casi siempre, no fue mi primera intención.
Lo primero que elegí fue la textura, que me permitiría crear una imagen con una división que formara parte de la composición. En seguida pensé en Yennifer y busqué su carpeta para tomar alguna foto que encajara con el área izquierda que fue la primera que pensé en trabajar con la modelo.
Greetings friends passionate about digital art and especially NFT Showroon in HIVE.
Today I come with a hot composition that almost burns, but as it happens to me almost always, it was not my first intention.
The first thing I chose was texture, which would allow me to create an image with a division that would be part of the composition. I immediately thought of Yennifer and looked for her folder to take some pictures that would fit the left area which was the first one I thought of working with the model.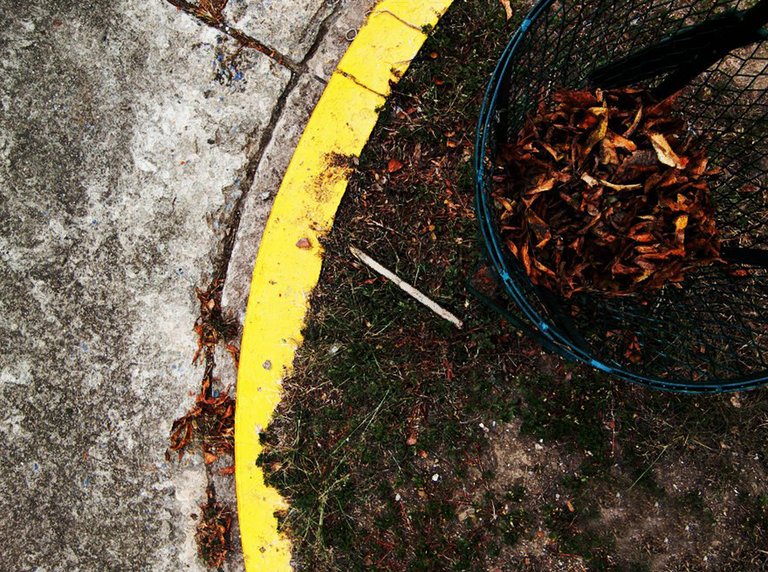 ---
La foto que conseguí se adaptaba bien en su inclinación. Así que procedí a colocarle el modo de capa de superponer con un filtro artístico.
The photo I got was well adapted to its tilt. So I proceeded to put it in overlay mode with an artistic filter.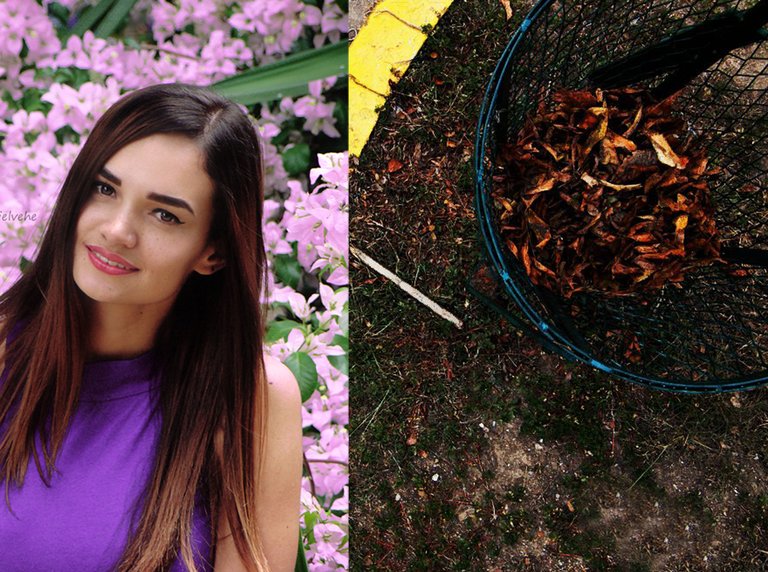 ---
El resultado no me convencía, así que coloqué otra capa con su foto en superponer pero con algo de color.
The result didn't convince me, so I placed another layer with his photo on top but with some color.
---
No le vi ningún atractivo especial, más que una foto sobre otra, no me dejaba nada sorprendente y emocionante como debe ser el arte. Así que busqué otra foto.
I didn't see any special attraction in it, just one photo over another, it didn't leave me with anything surprising and exciting as art should be. So I looked for another photo.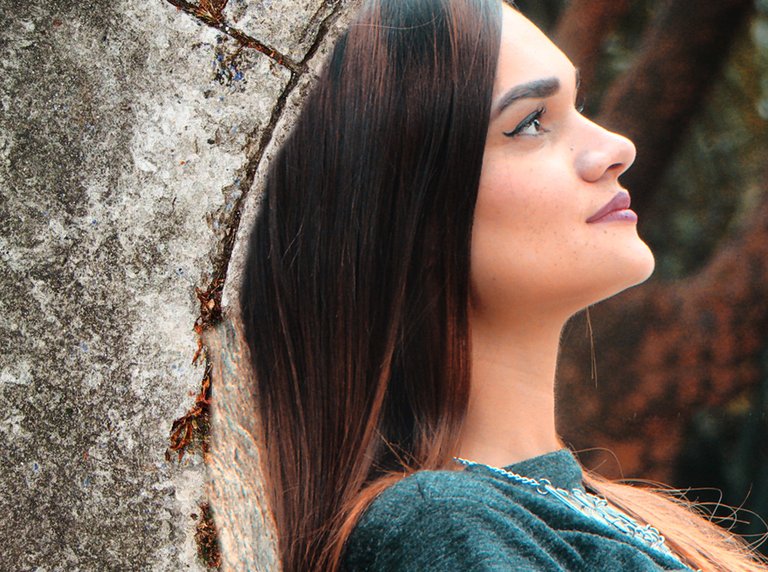 ---
Quería probar que tal si trabajaba el lado derecho y recordé que Yennifer tenía una buena foto mirando en esa dirección. Sin imaginar lo que iba a suceder la puse en superponer e inmediatamente le vi el gran potencial. Las hojas secas de la papelera coincidían con el rostro de Yenni y semejaban un fuego.
I wanted to prove that I was working the right side and I remembered that Yennifer had a good picture looking in that direction. Without imagining what was going to happen I put it on top and immediately saw the great potential. The dry leaves of the trash coincided with Yenni's face and looked like a fire.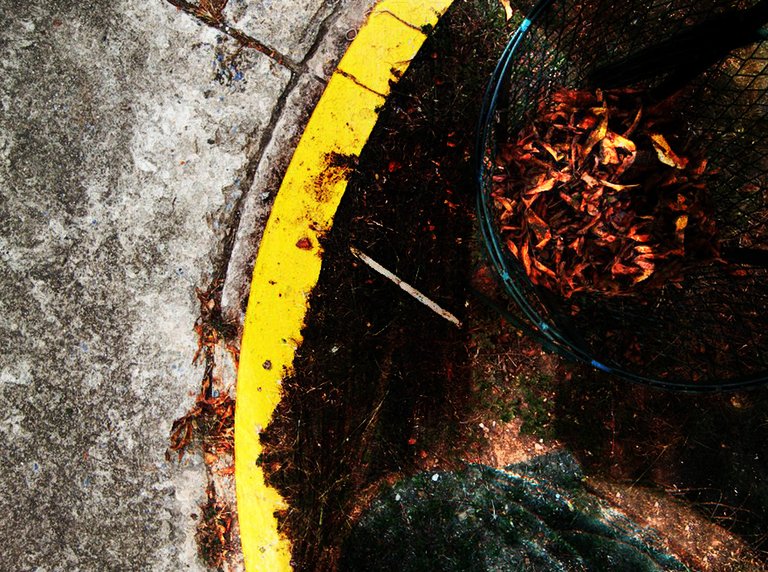 ---
Claro que tenía que darle un tratamiento para que se viera más como brasas, por eso dupliqué esa parte de la imagen de fondo y le apliqué un filtro artístico. Incluso se le formó una gran nariz.
Of course I had to treat it so that it would look more like embers, so I duplicated that part of the background image and applied an artistic filter. It even formed a big nose.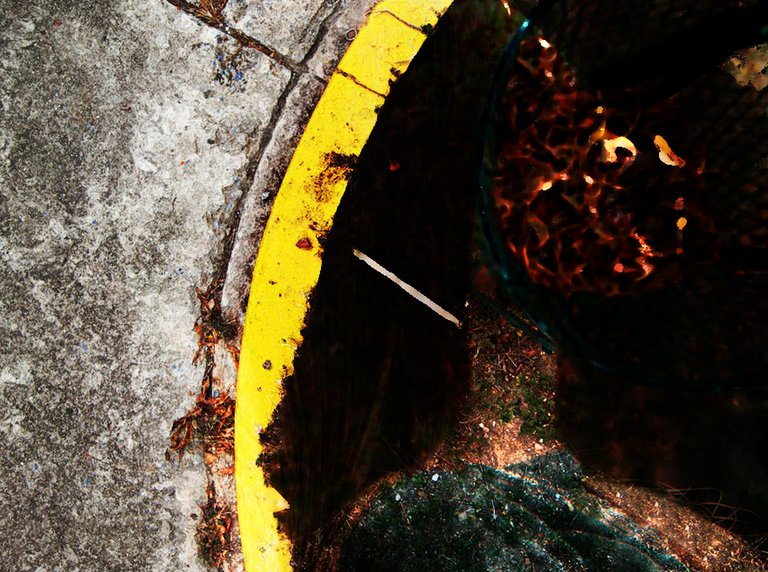 ---
Acentué más su imagen con tres capas en modo superponer. Esto también hizo que los coolores sean más saturados dando mayor fueza al mensaje de quemado.
I further accentuated his image with three layers in overlay mode. This also made the coolers more saturated giving more power to the burning message.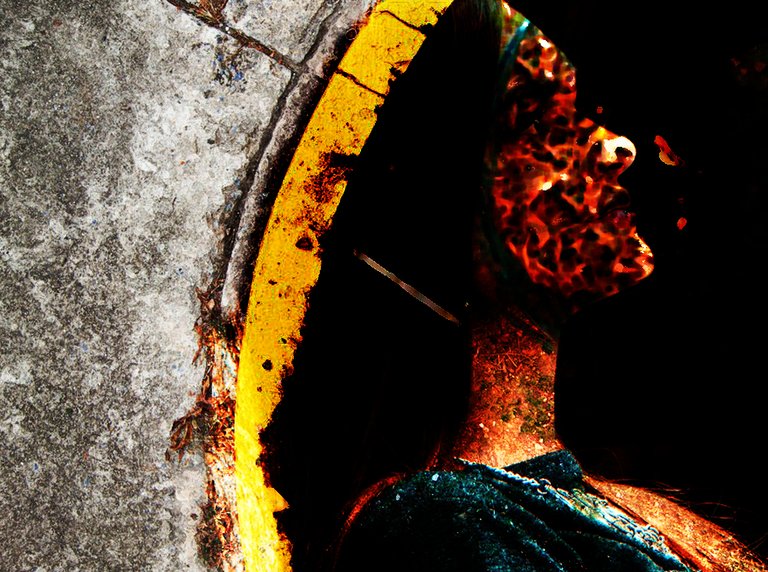 ---
Copié algunas brasas para que pareciera que salieran de ella en dirección de su mirada.
I copied some embers to make it look like they were coming out of it in the direction of his gaze.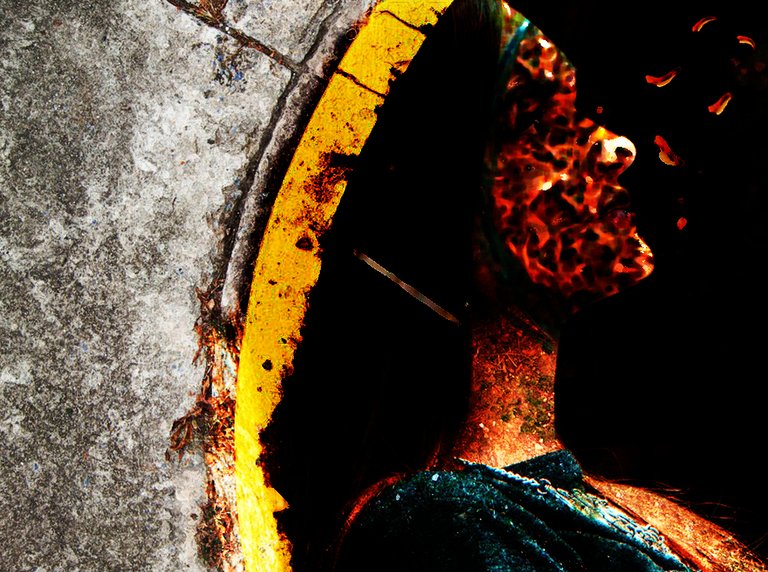 ---
Sentía que el lado izquierdo quedó un poco aislado, así que apliqué el repetir los píxeles.
I felt that the left side was a bit isolated, so I applied the repeat pixels.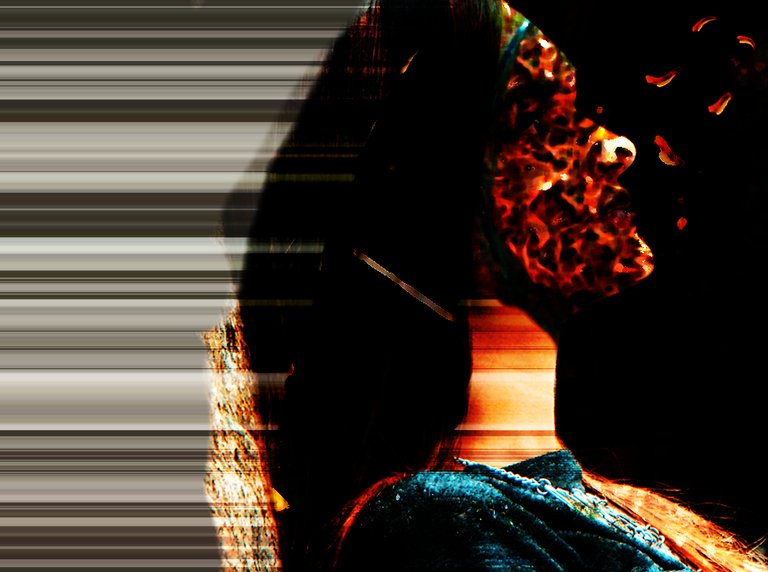 ---
Para que se viera una buena integración y más coherentes las dos áreas de la imagen; coloqué la capa de las líneas en modo superponer.
In order to see a good integration and more coherence between the two areas of the image, I placed the line layer in overlay mode.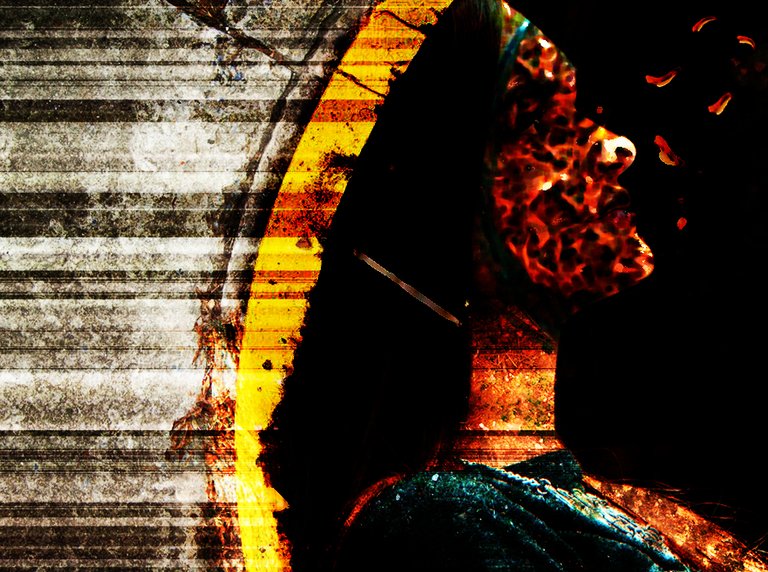 ---
Para finalizar le dediqué un poco de tiempo al ojo, parte importantísima y que estaba descuidado. Así que lo adapté a la obra y que se viera muy bien.
Finally, I dedicated a little time to the eye, a very important and neglected part. So I adapted it to the work and made it look very good.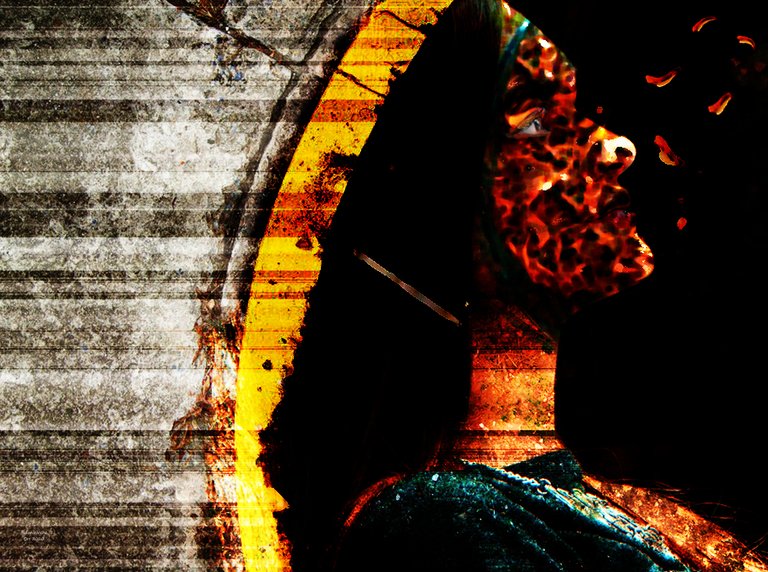 ---
Artes digitales anteriores - Previous digital arts
| | |
| --- | --- |
| Enemigos - Enemies | Buscando mi estilo para NFT Showroom - Looking for my style for NFT Showroom |