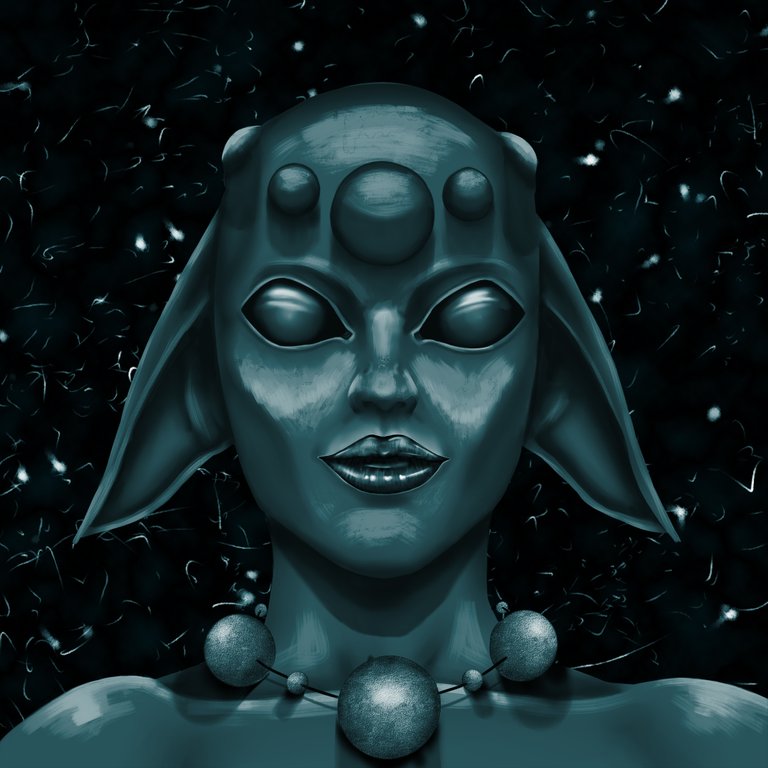 What's up folks, how are you? Welcome to a new post. If I was inactive for a week, it was just a little rest, I was a little exhausted and it never hurts to take a week off to do nothing.
Process / Proceso
Painting / Pintado
Well as you notice in my last post, I said I published for the first time in NFT so I decided to make another piece for that page, I noticed that some images were animated, so I did what I could with my little knowledge of photoshop XD.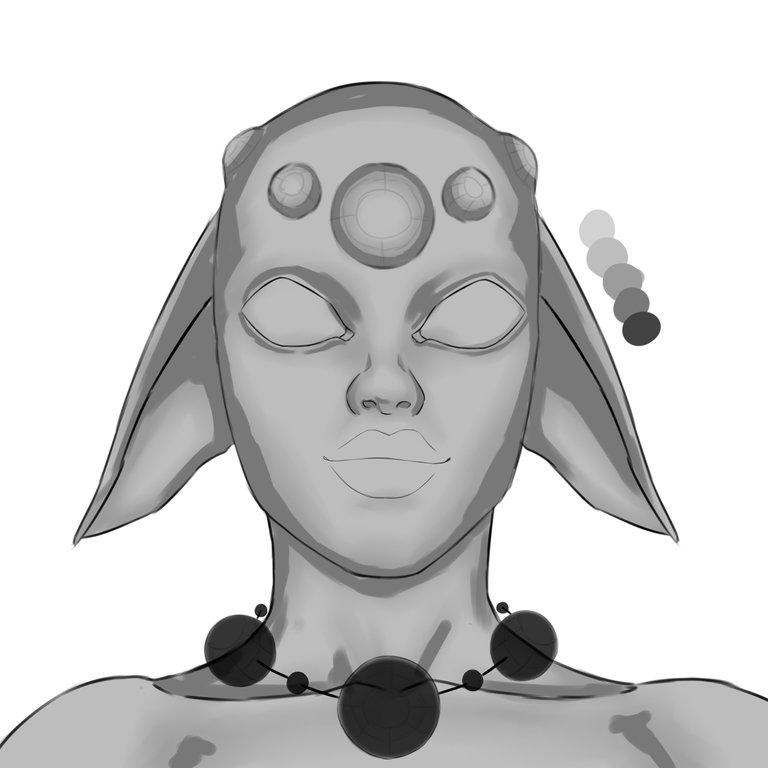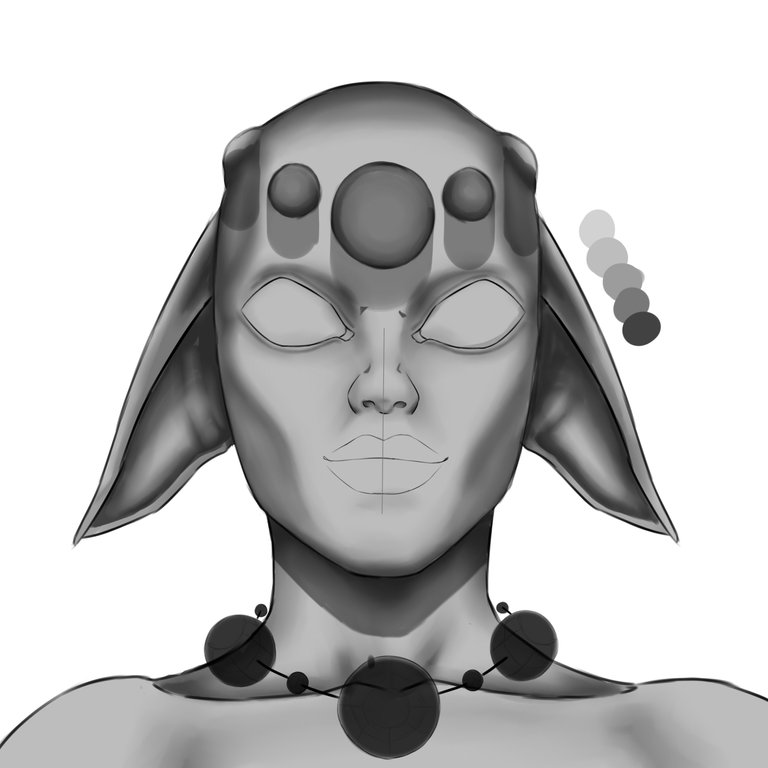 Of course but before this, what I did with the painting? well with about 5 colors I made the base of the drawing, first an opaque color and then go degrading to dark in the necessary parts of the face, in this case was an alien and wanted to try some different configurations of brushes, so the skin has a quite different texture to what I normally use, after the base I kept adding shadows until I reached the shade I was looking for.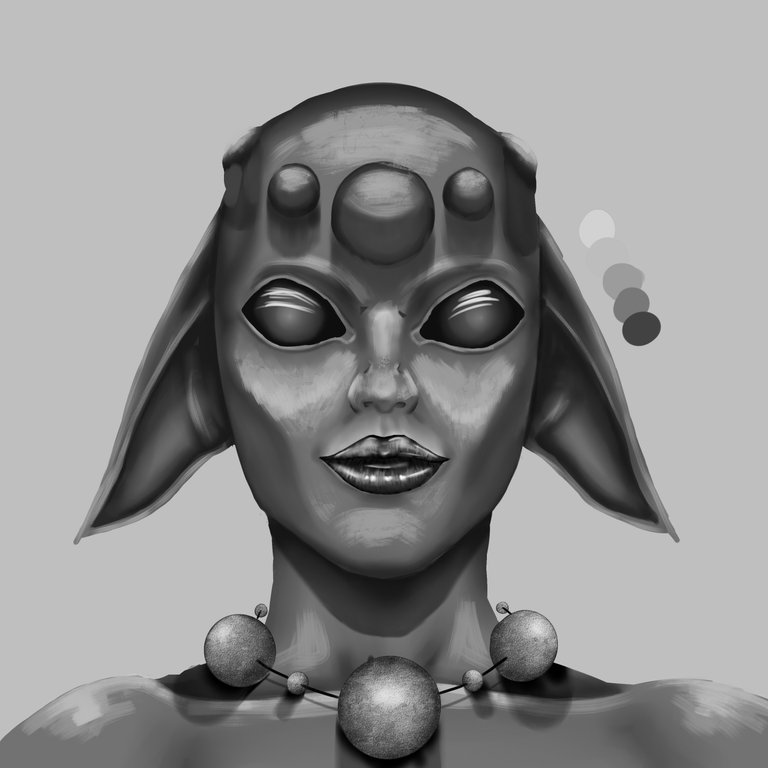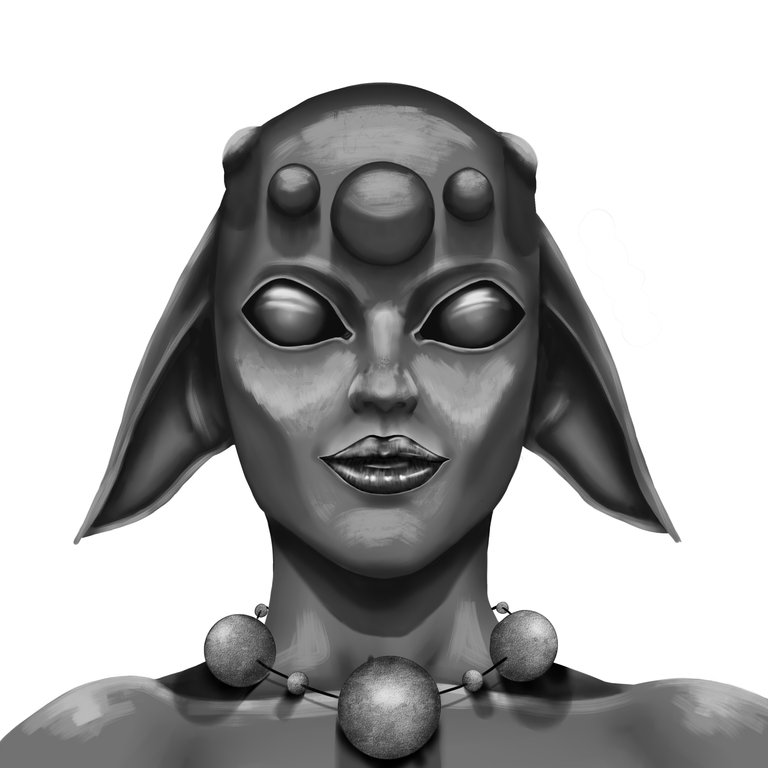 Then in photoshop I slightly animated the drawing on the ears.
If you want to buy this piece in NFT here is the link:
https://nftshowroom.com/brataka/gallery/brataka_art_mythological-alien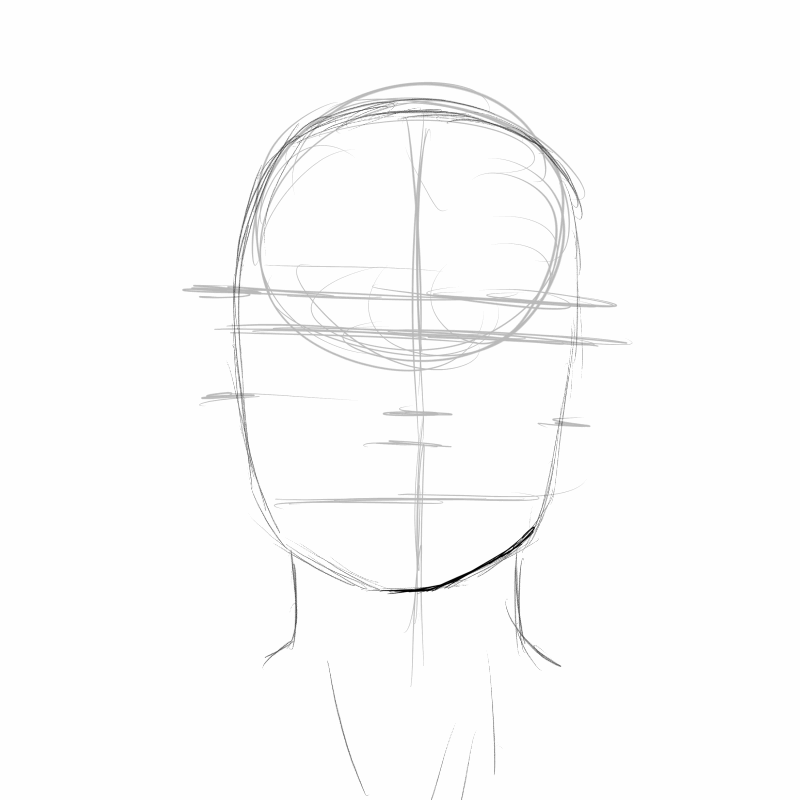 Final
´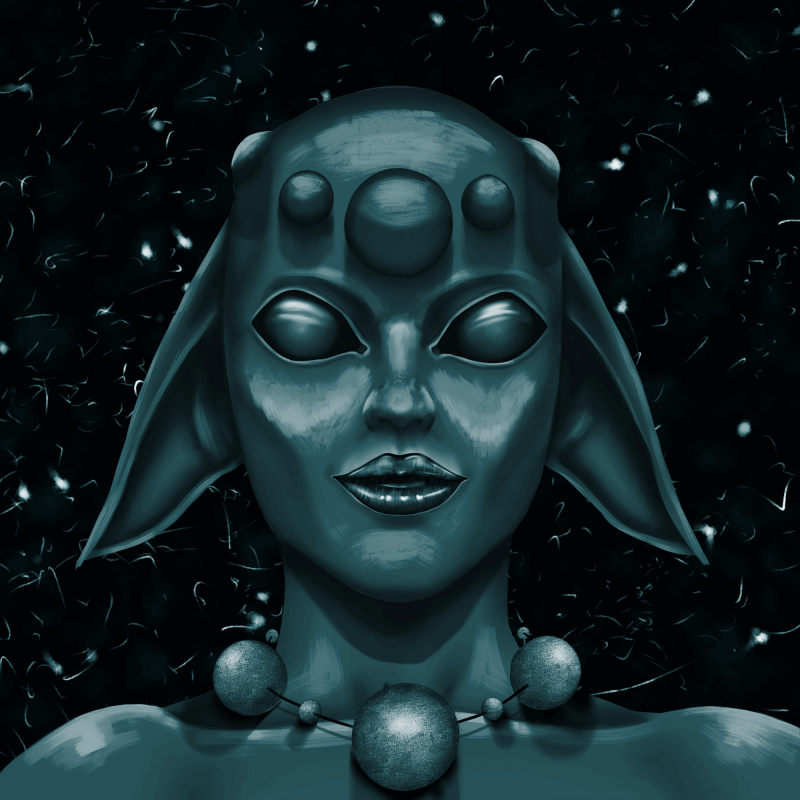 That was all for this post, until the next one.