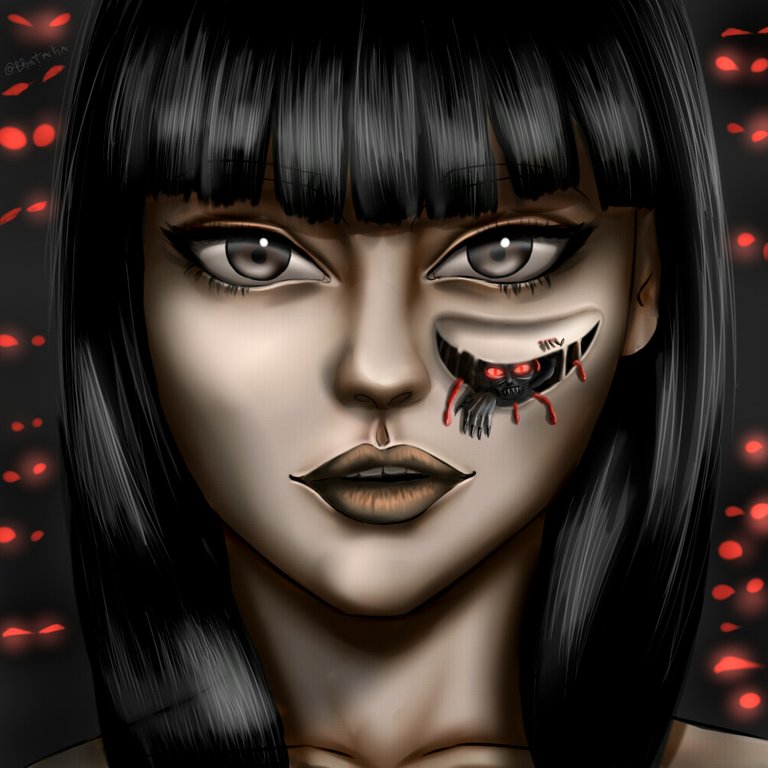 What happens partners as they are? be to a new portrait of fantasy, when I finished it was something simple so he says add something different, and end up adding a kind of demon, representing the inner demons of each person, the girl would be like a kind of container or vessel.
Que pasa compañeros como están? sean a un nuevo retrato de fantasía, cuando lo termine estaba algo simple así que dice añadir algo diferente, y termine añadiendo una especie de demonio, representando los demonios internos de cada persona, la chica seria como una especie de contenedor o recipiente.
Painted / Pintado
The painting of the skin I began it with a too white base color for what I had to correct it with shades, I had a little of bad luck, the pc was extinguished twice for what I lost some time invested in the drawing, certain parts I had to redo them for this problem, A base color for the skin and with slightly dark tones we give form to the factions of the face.
El pintado de la piel lo comencé con un color base demasiado blanco por lo que tuve que corregirlo con sombras, tuve un poquito de mala suerte, la pc se apago dos veces por lo que perdí algo de tiempo invertido en el dibujo, ciertas partes tuve que re hacerlas por este problema, Un color base para la piel y con tonos ligeramente oscuros le damos forma a las facciones de la cara.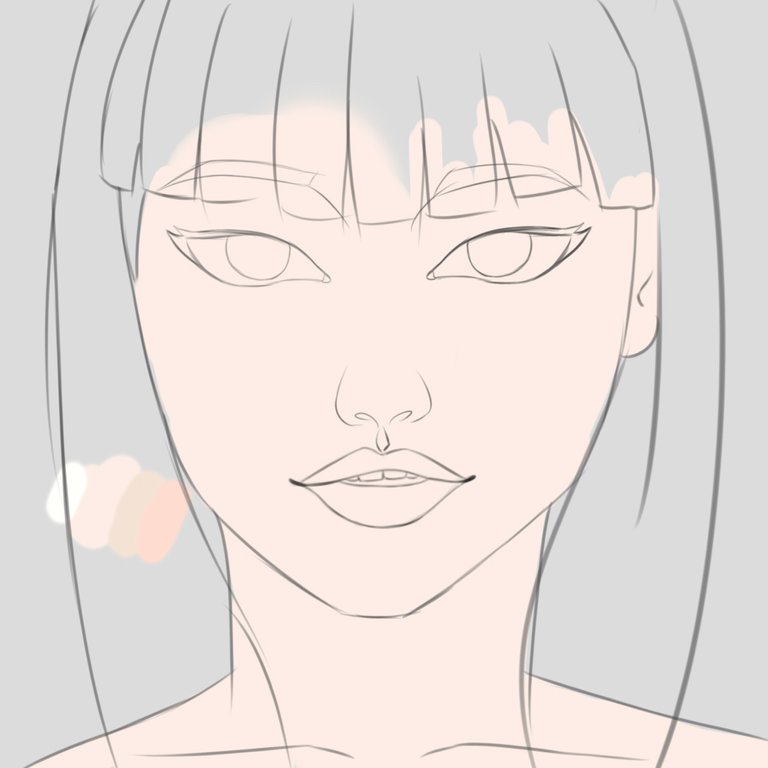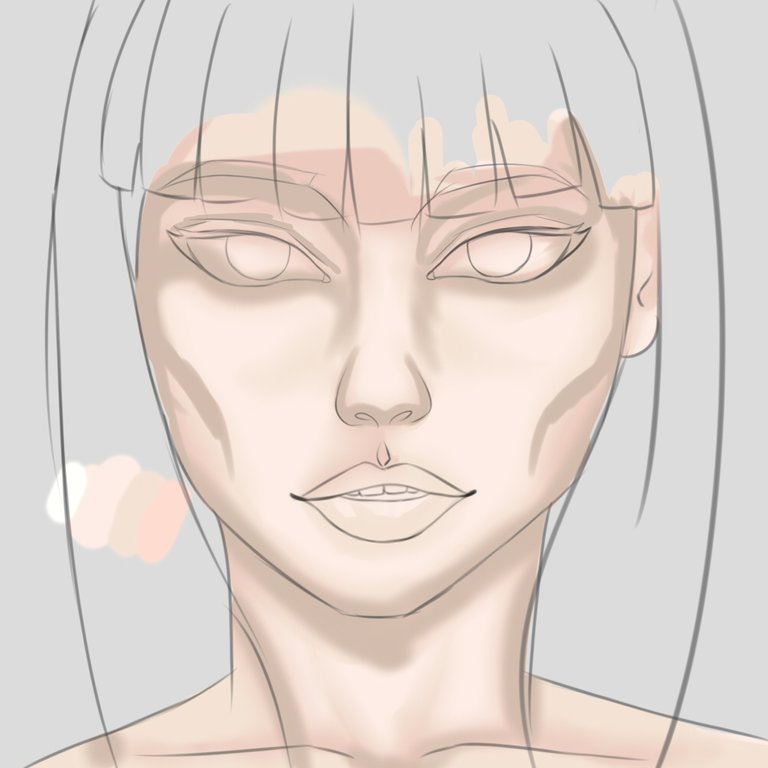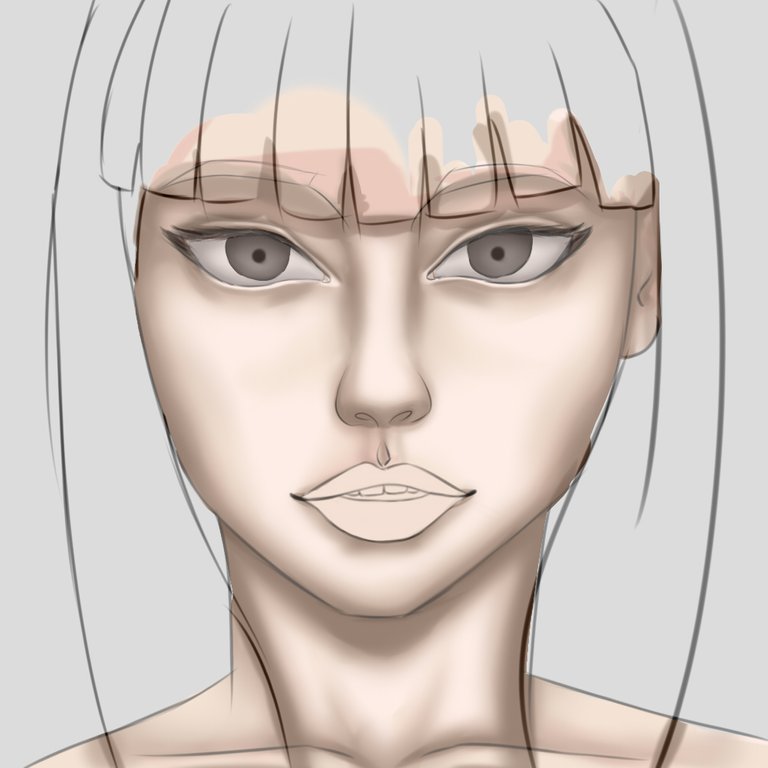 With a darker color we intensify and define more the shadows, we add some brightness in the face to highlight, then we start with the painting of the hair, a shaded opaque color and quite thin locks of hair.
Con un color mas oscuro intensificamos y definimos mas las sombras, añadimos algunos brillos en la cara para resaltar, después comenzamos con el pintado del pelo, un color opaco sombreado y mechones de pelo bastante delgados.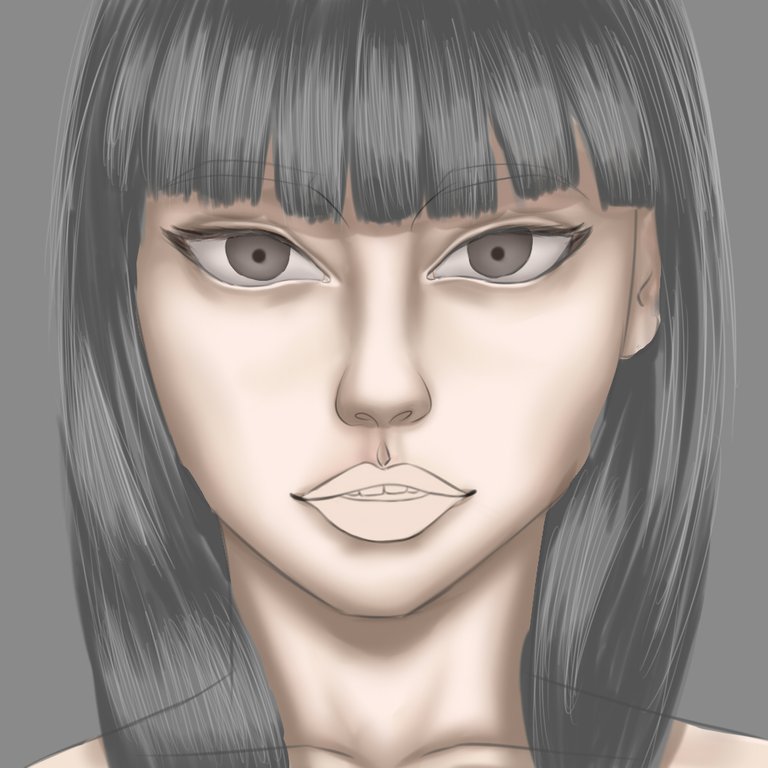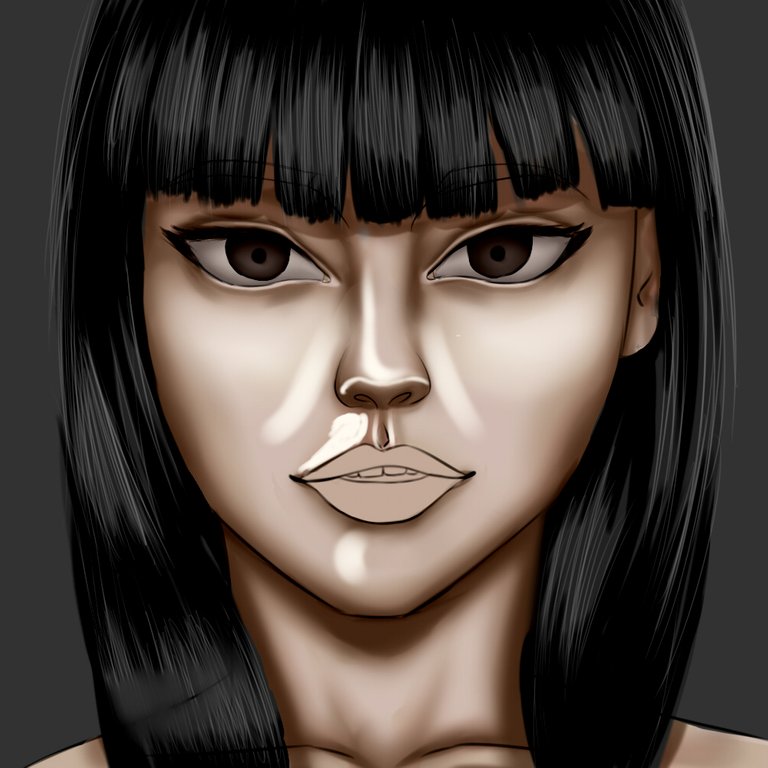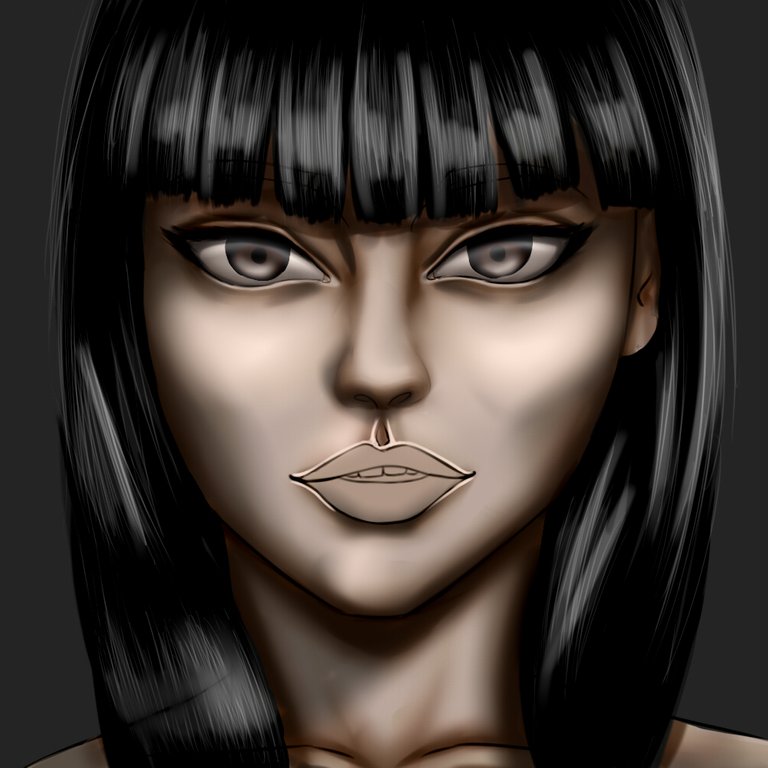 Then we added strong shadows in the whole face, and at this point I started to draw the demon coming out of the cheek, I selected a part of the face, I adjusted it and with shadows and glows I integrated it to the main drawing, I also added some blood and some glows to define the shape of the mouth, nose and eyes.
Luego agregamos sombras fuertes en toda la cara, y en este punto comencé a dibujar el demonio saliendo del cachete, seleccione una parte de la cara, la ajuste y con sombras y brillos la integre al dibujo principal, también añadí algo de sangre y algunos brillos para definir la forma de la boca nariz y ojos.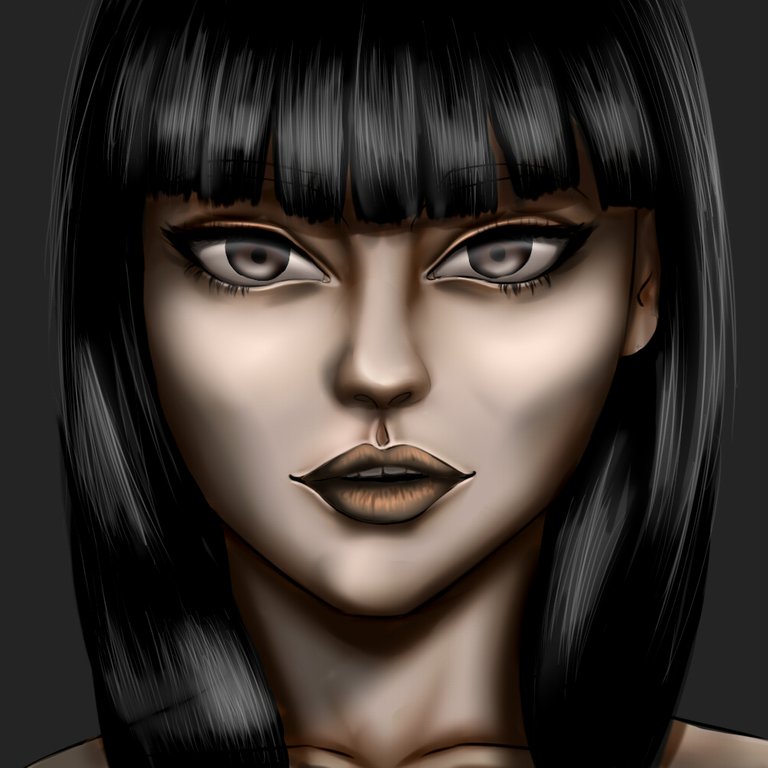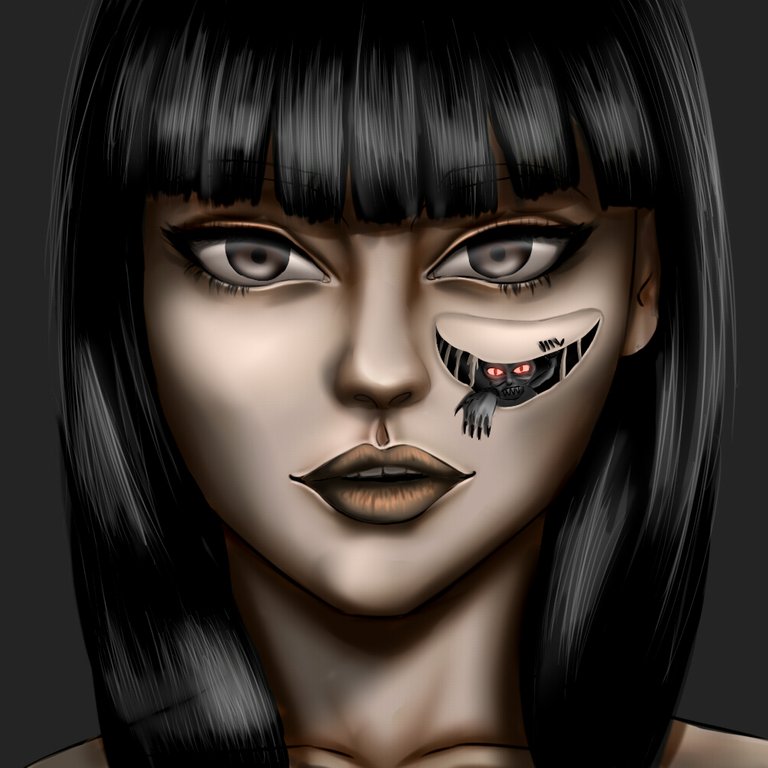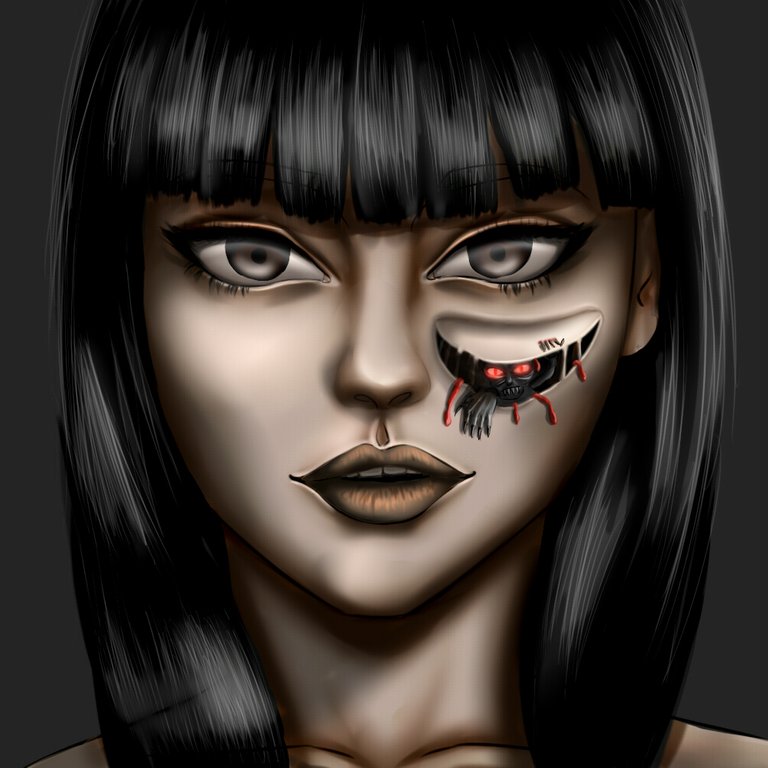 That was all for this post, I hope you liked it, kind regards @Brataka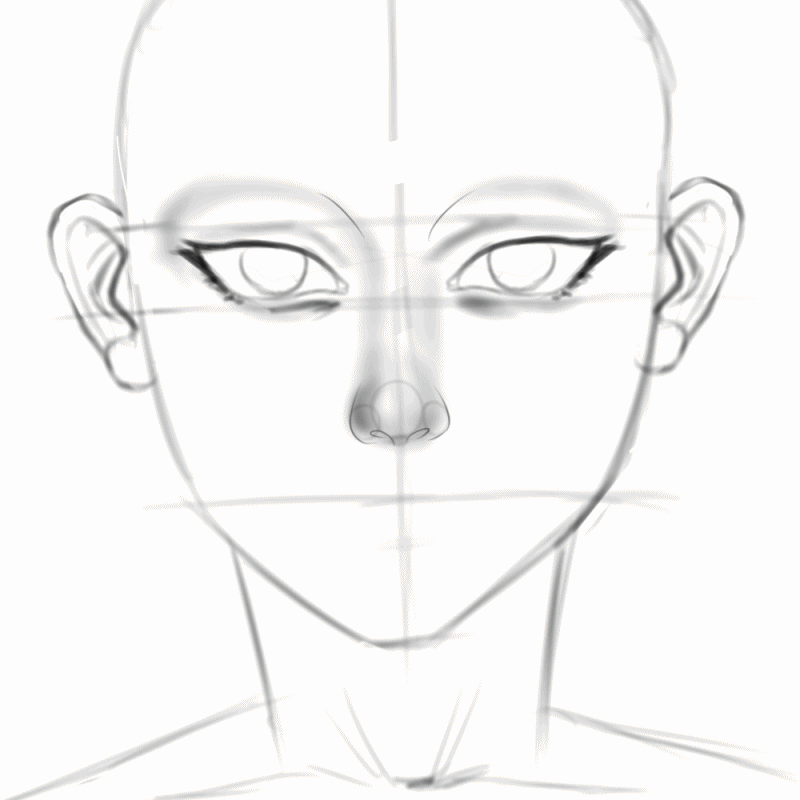 Eso fue todo por este post, espero les haya gustado, atentamente @Brataka