Hello community! I want to show you a little step by step on how to make mandalas. It is common to find in bookstores, and even on the internet, countless mandala coloring books ... but, it is much more fun (and therapeutic) to do them from the beginning, that the design is born from your own inspiration and not just the color ! <3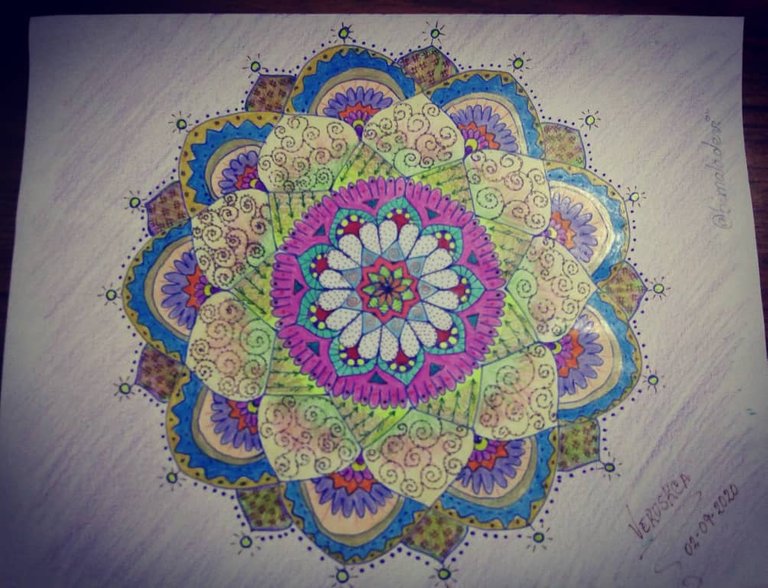 Today I made this one for you, and now I show you how the process was
CREATIVE PROCESS
Materials:
White page
Geometric compass
Protractor
Rule
Pencil
Markers
Colors
Step 1
Draw concentric circles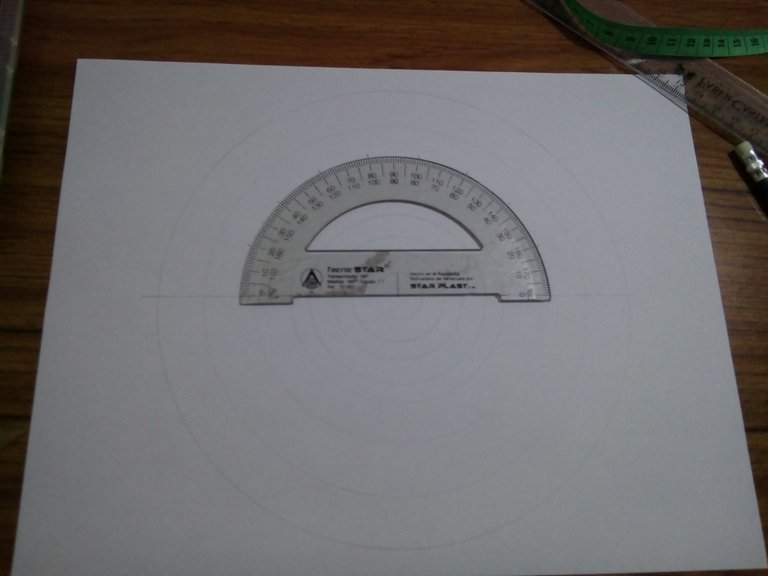 Step 2
With the help of a protractor and a ruler divide the circumferences into equal sections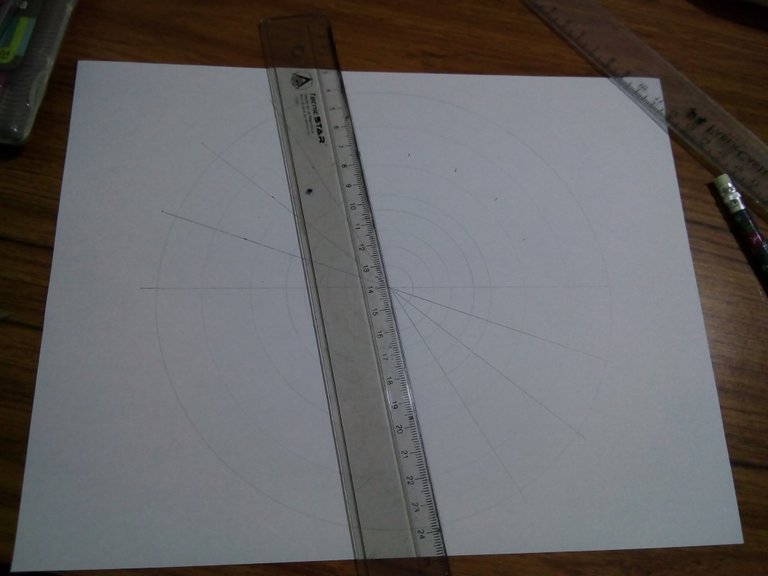 Paso 3
Now let your creativity flow! with the help of the guide lines, build petals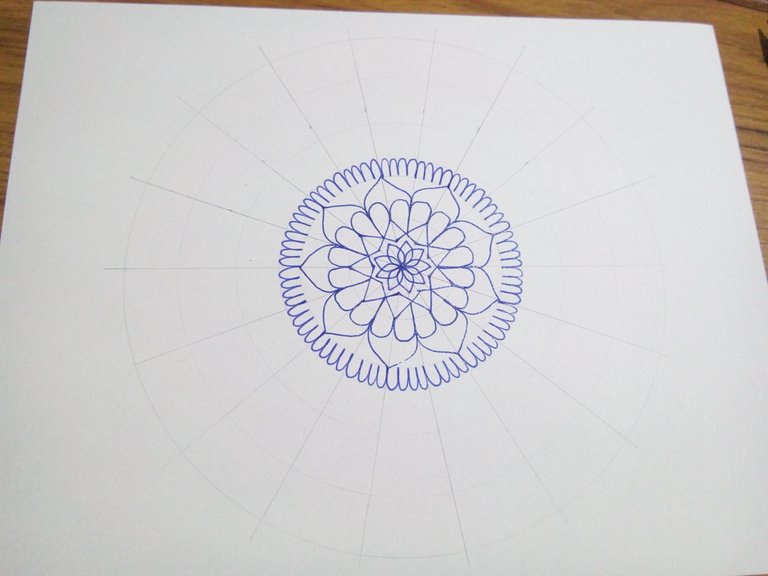 Until you have completed the entire structure of your mandala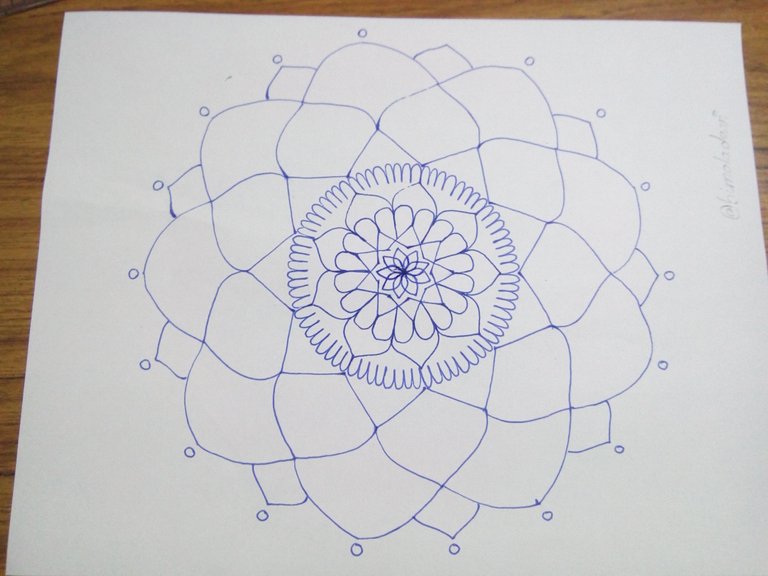 Step 4
Start creating patterns in each petal (it is for me the most fun and interesting part XD)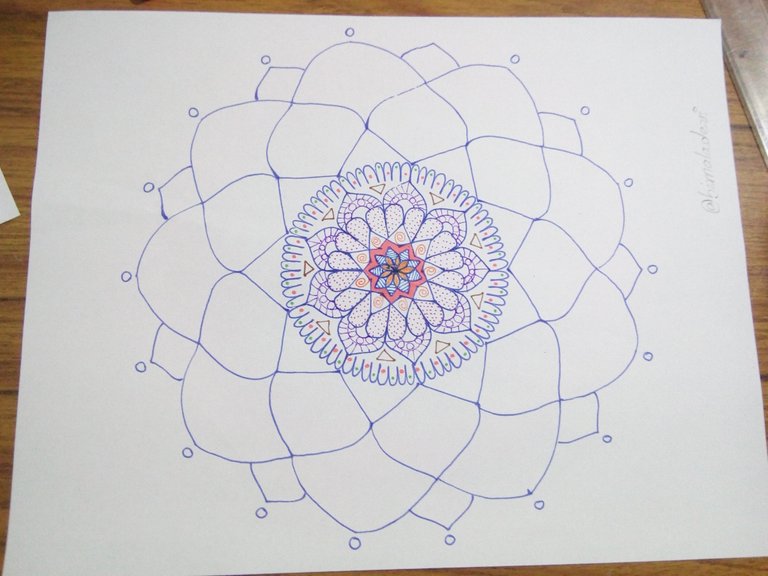 Everything you can think of is valid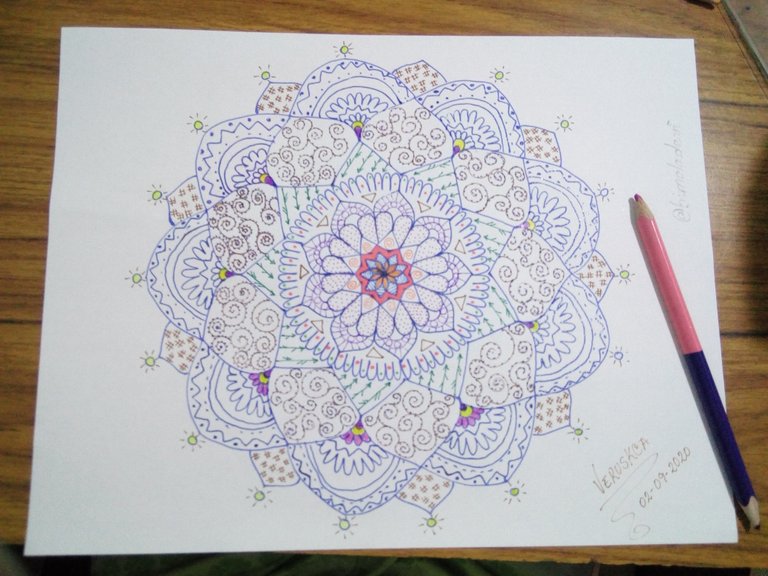 Step 5
And finally, once you have finished drawing all the patterns on the petals, start coloring! ... All the color you want. The more color the better!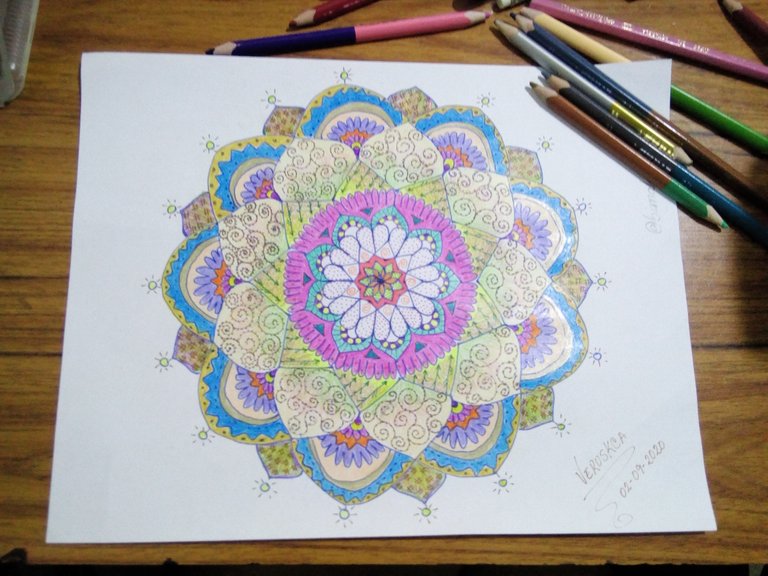 Never enough color hahaha XD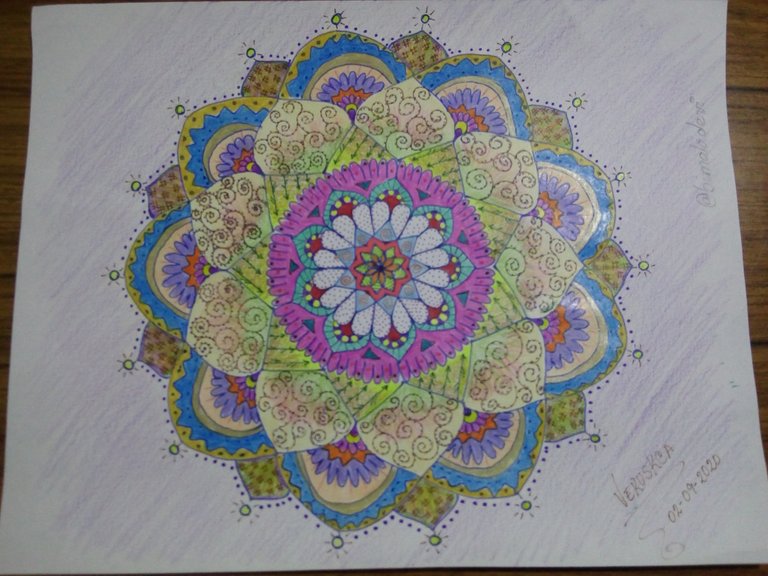 And this is how it is done! As you can see, it is very simple .. it requires a little patience and a lot of creativity !!
Just let yourself go and have fun in the process!
I hope you liked this tutorial and are encouraged to do yours !!
A big hug and see you on the way !!
With love Veru! <3