I had weeks that I did not bring out my artistic side ... To be an artist you have to believe that you are an artist, everything begins with determination and confidence ... and with a commitment to improve every day.
I still have a long way to go to be a "good artist", but I put my best into each drawing, I give my whole being in what I do, I don't have drawing 'techniques', I didn't go to art school, just one day I started to imitate the photos I saw in the magazines as much as I could ... and little by little, at my own pace and in my style, I have improved over time.
Last night I drew this beautiful Asian woman, and I was quite satisfied with the result ... I really liked it! It's simple, straightforward, but I feel like it transmits a lot of good vibes.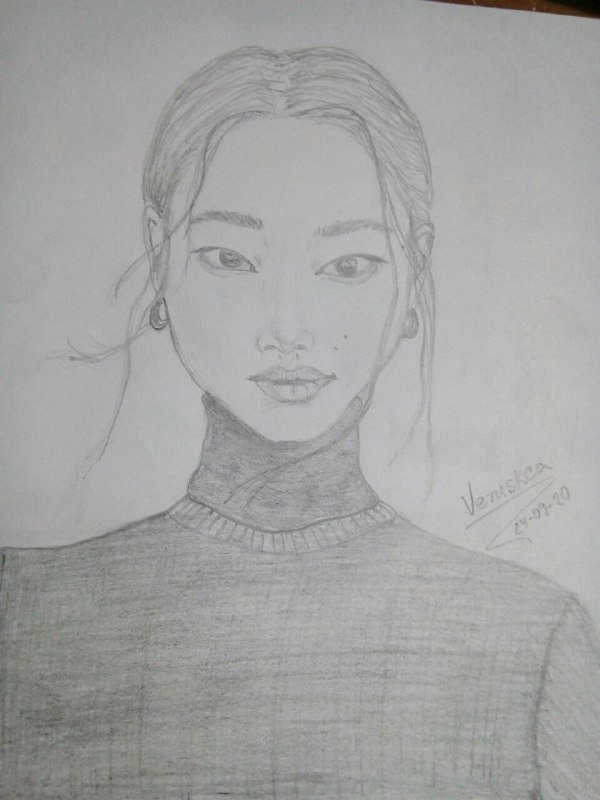 I looked on Pinterest for the following image to try as much as I could to draw it the same
Of course, it is not exact .. but I think it is quite similar .. What do you think?
In general, I start by estimating the outline, and then I start the drawing as such with the eyes ... and from there I add more and more details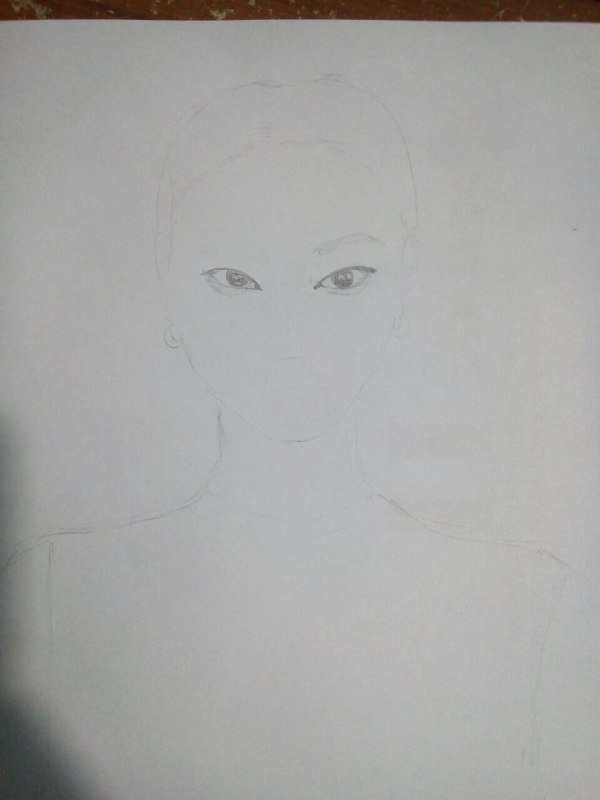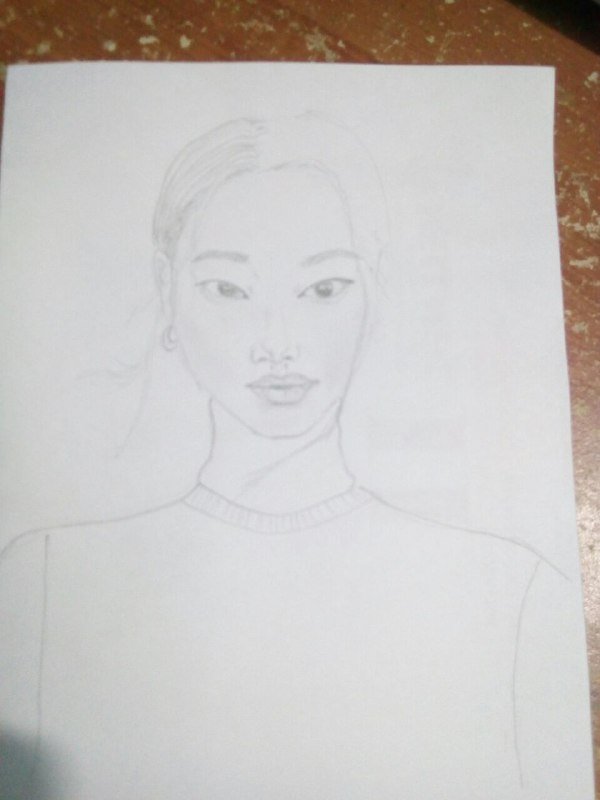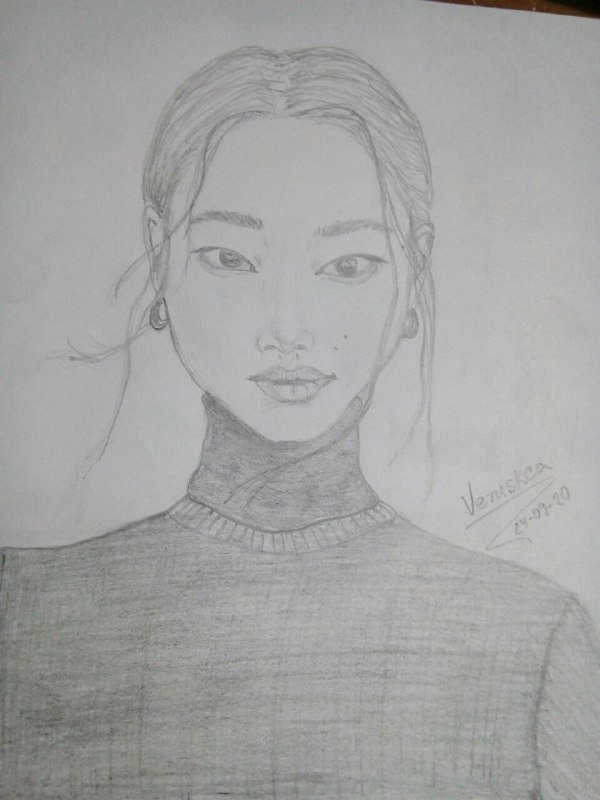 I hope you liked it as much as I did! I would love to get your opinion on it, I welcome any comments of constructive criticism and tips to improve my drawings!
I send you a big hug and a lot of positive energy !!
With love Veru!