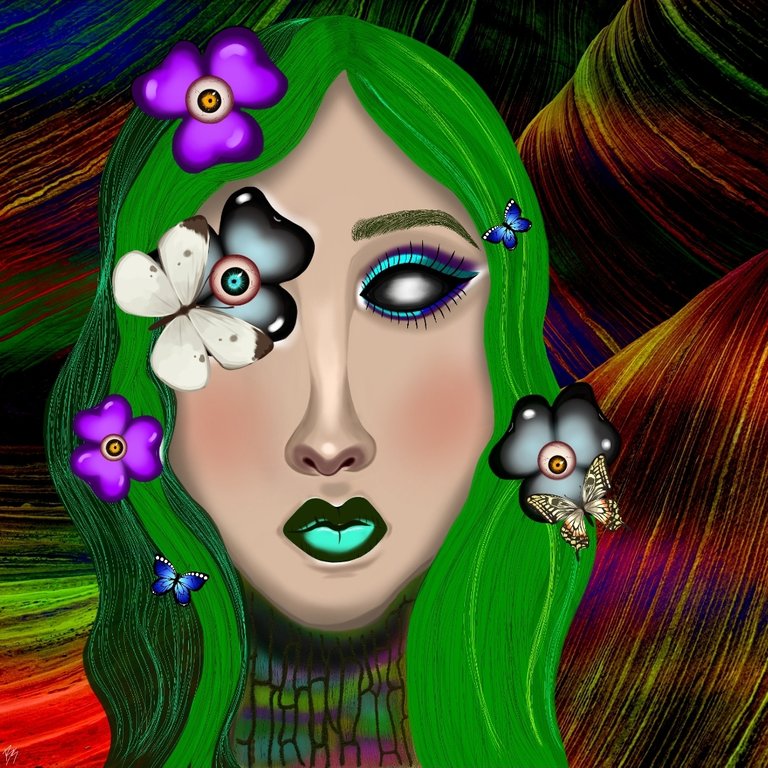 Cada día que pasa me esfuerzo por practicar y mejorar mis habilidades dibujando, veo tutoriales y trato de practicar todo lo aprendido.
Dibujar me relaja, me concentro en cada detalle de la pieza que olvido por completo el tiempo, además cada dibujo que hago fue inspirado por un pensamiento que se quedó grabado en mi memoria, para este dibujo me inspiré en una Driade.
Every day I try to practice and improve my drawing skills, I watch tutorials and try to practice everything I have learned.
Drawing relaxes me, I concentrate on every detail of the piece that I completely forget about time, besides every drawing I do was inspired by a thought that remained engraved in my memory, for this drawing I was inspired by a Dryad.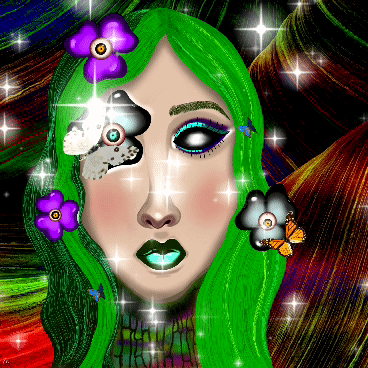 Hadas protectoras del bosque, sin embargo mi Driade tiene un ojo vacío y el otro cubierto por una flor, un trébol negro, con un globo ocular en su centro, en el resto del cabello hay flores similares, ella es ciega y por lo tanto mira el mundo a través de la naturaleza, de las flores.
Protective fairies of the forest, however my Dryad has an empty eye and the other covered by a flower, a black clover, with an eyeball in its center, in the rest of the hair there are similar flowers, she is blind and therefore looks at the world through nature, through flowers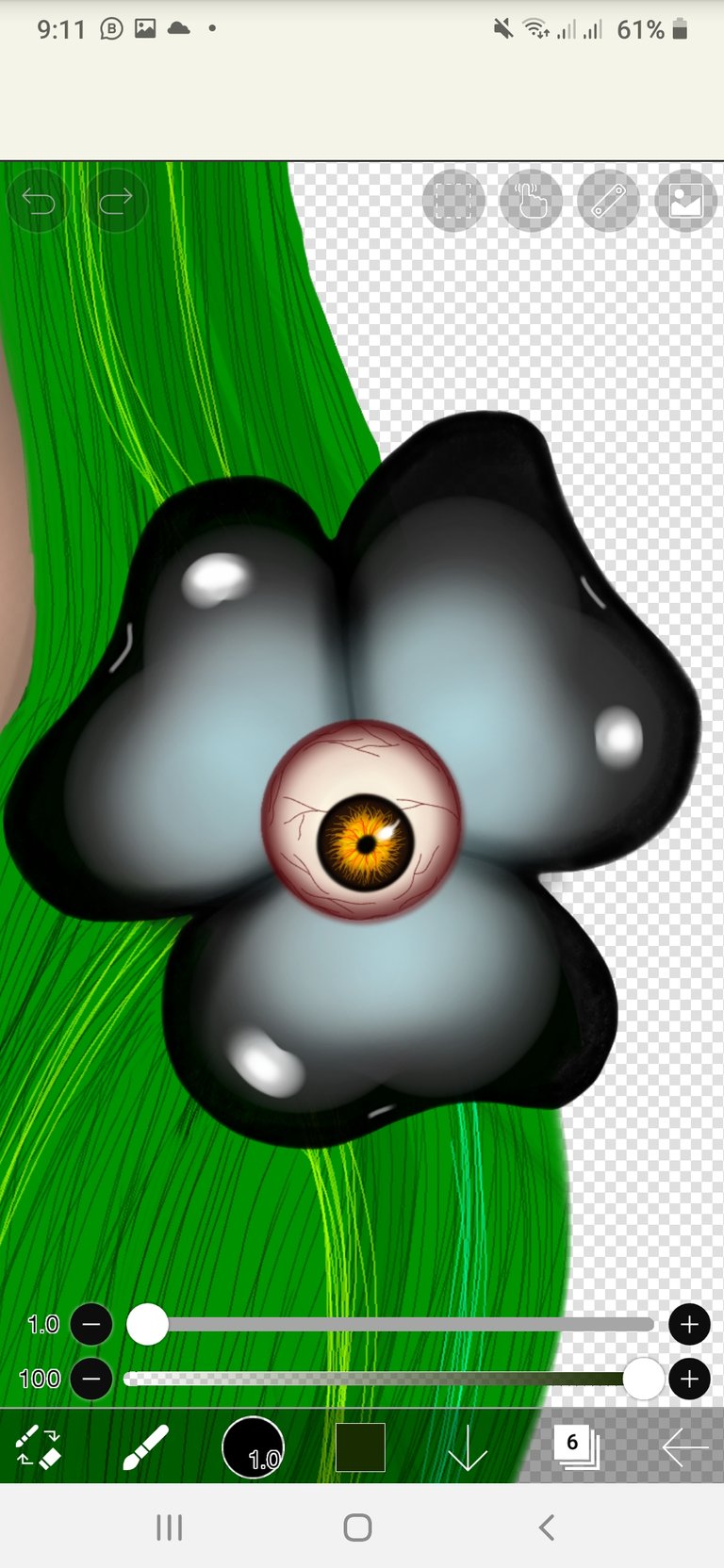 Esto es una representación de como la tierra se comunica con nosotros a través de la naturaleza y los seres que habitan en ellos, queda de parte de nosotros escuchar lo que nos dice.
This is a representation of how the earth communicates with us through nature and the beings that inhabit them; it is up to us to listen to what it has to say.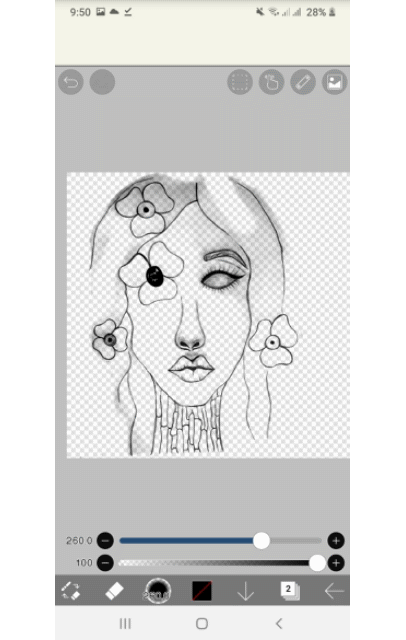 Esta pieza está disponible en formato Mp4 en CRYPTOAR para ver el video en alta resolución has clic en el enlace.
This piece is available in Mp4 format in CRYPTOAR. To see the video in high resolution click on the link.