I have been working many days on this work and I have finally finished it. I did it thinking that it would be my first work at KnownOrigin and it was. In the illustration I used the image of my sister and not a self-portrait. I really like doing this kind of work! I think I'll post this style on KnownOrigin and the photomanipulations on other platforms. The price of 3 ethereum. I've decided to change things a bit and I'm very determined to only accept offers that are in accordance with what I think they are worth and I will definitely not accept more moderately good or good offers, only excellent ones. For this reason these last days I have rejected many offers. You create your own reality so you have to be firm and confident and of course always cheerful!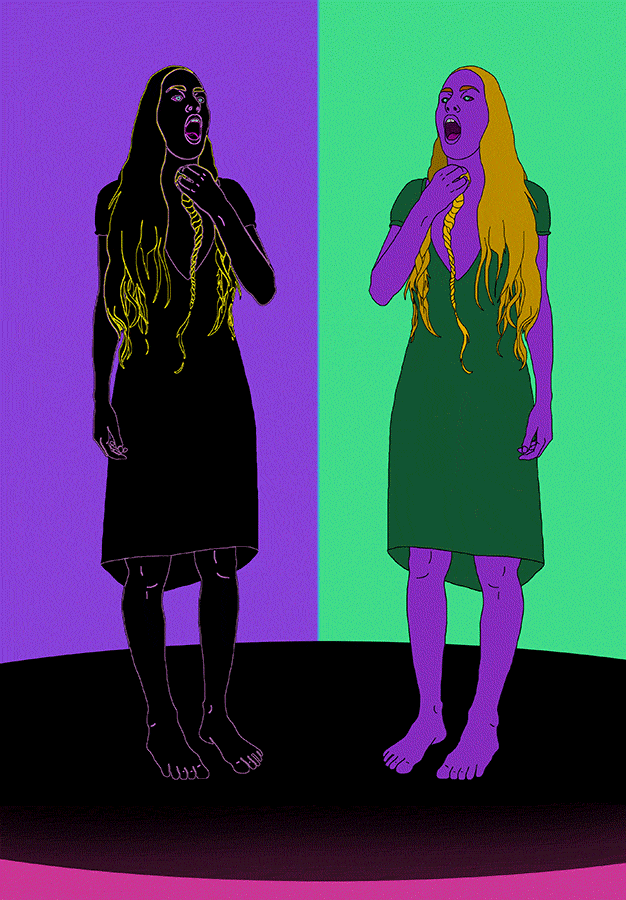 2780 X 4000 PX (IMAGE/GIF) 25 MB
For many the existence of the quantum double is very real and they have contact with this double in different ways. An exchange of information between us and our double can change events in our life, it can help us to know ourselves and be aware of the potential that lives in each one of us. This work is a way of seeing that exchange that takes place, consciously or unconsciously. It's time to do it consciously.
This work is available in KnownOrigin:
https://knownorigin.io/gallery/224150-quantum-double
Cheers!
Bárbara Bezina ♥
canva / twitter / blog / makersplace / rarible / nftshowroom