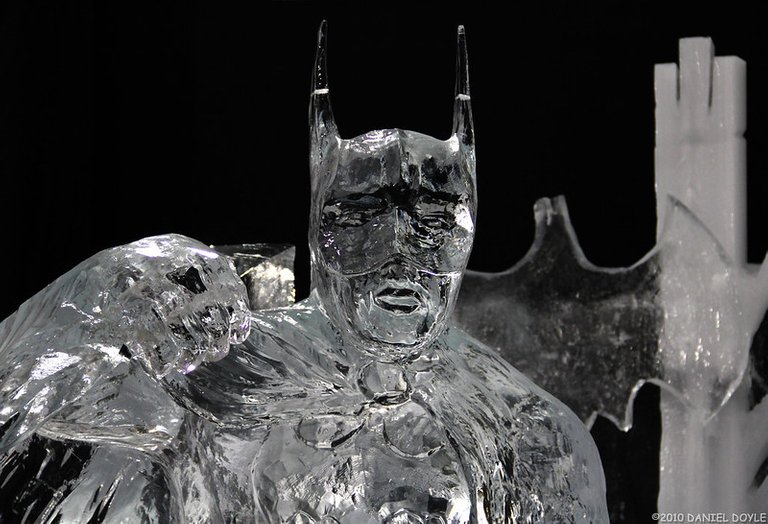 I forgot to document this one and it was only when I saw the trailer to the new Batman movie that I remembered I had made this in 2010.
Ammonite goes back to Hollywood
This was made in the same project where I made my Matrix sculpture, in Roermond, The Netherlands. Having just a few days left I had to get a move on and quickly make up this scene to represent the Dark Knight. It was a simple affair with just the hero and some Gotham Architecture.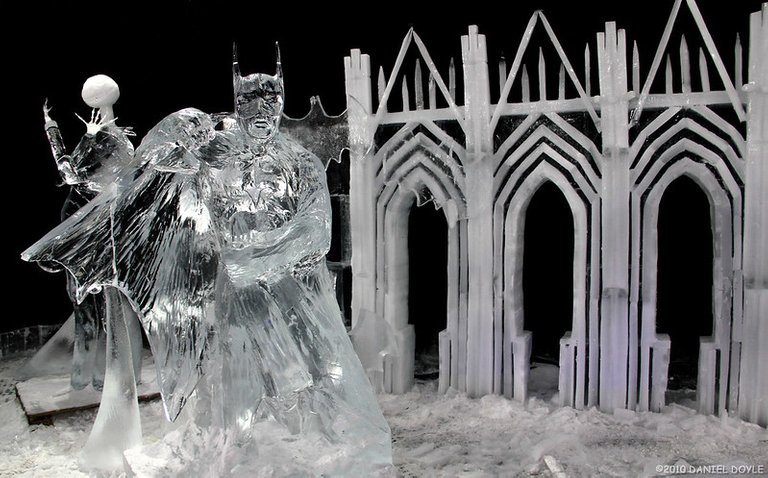 Weathering away to perfection
Always with ice, you make things slightly bulker that they are supposed to be. This allows for the sculpture to slowly melt over the time of the exhibition and look it's best for longer. That is the reason my batman had a few extra pounds. I knew that as time went on he would lose them and all of his surfaces would resolve themselves so he would look himself. The pointy ears were also given room to improve.
Behind him, if you can make it out, was a character from 'A Nightmare Before Christmas'. Those beautiful boney fingers wouldn't last pissing time and would need to be recarved.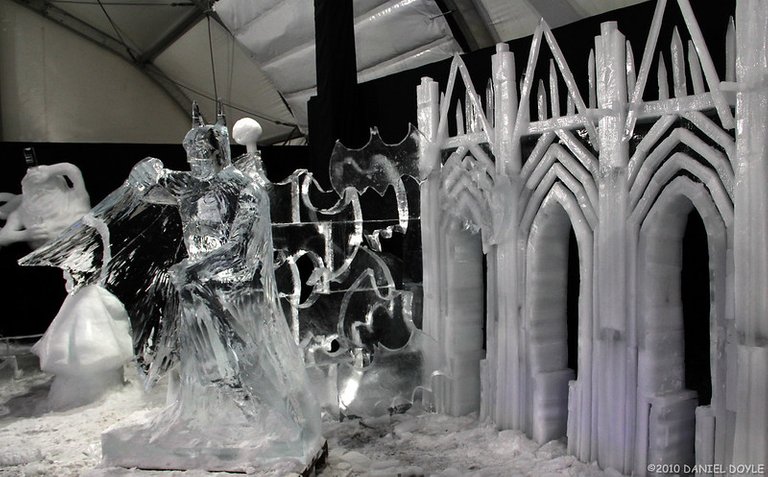 For the architecture, I used lots of blocks of white ice to build up some semi-Gothic archways. Time was very much against me and this seemed to be a good solution, making things look more complex than it actually was.
As a finishing touch, I made lots of bats from plates of ice. These would be added on to the background like the few samples I had made. It was best to let the lighting guys do their work before adding the delicate details. Of course, I had to leave the project before all these finishing touches were made and I never got pictures of how everything looked in the end. It is one of the things that really frustrated me about these early days of Ice sculpture in Europe, never seeing my finished work.
Nowadays, the sculptors and the lighting guys can include the lights near the end of the carving process and get to finish everything and make it look its best for the audience and for photos.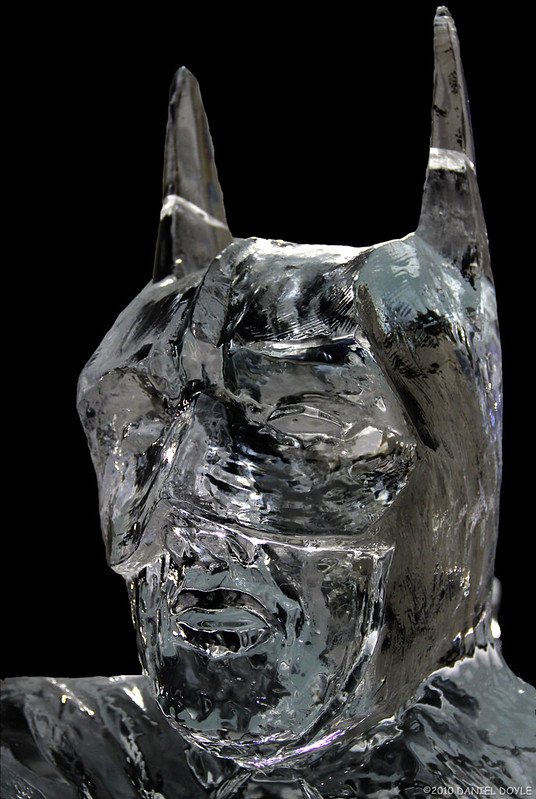 ---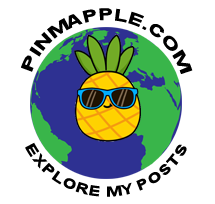 ---
Ps
Thanks for reading. I use PeakD to document my work as an ephemeral Sculptor of sand, snow and ice, amongst other things. This will hopefully give it a new life on the Hive Blockchain. Below you will find some of my recent posts.

20,000 leagues under the sea - snow/ ice sculpture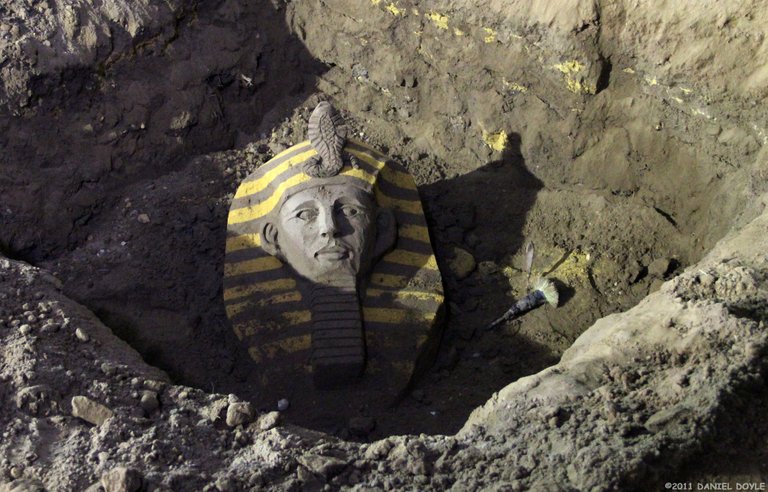 Pharaoh dig - sand sculpture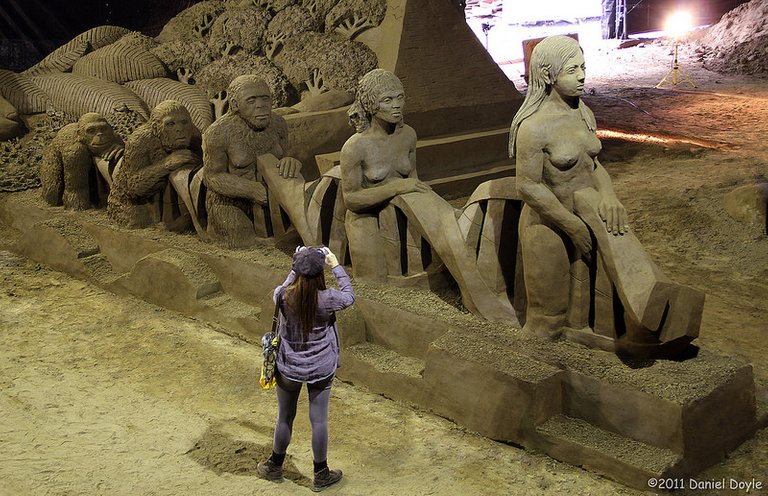 Female Evolution - sand sculpture
I hope you'll join me again soon
@ammonite
If you would like to support me
Bitcoin: bc1qp4lfg0ttz66nesgff8fd5unglg9y0l2jy53j36
Ethereum: 0x6abaE039b9BDFB67495A0588cb90F9EAF5f7556c
Eos: ammonitearts