There has been some discussion over on Discord with Hivewatchers regarding users reposting old work. I think it is still very much an active conversation as to the pros and cons but I have decided to play it safe and bite my lip, for now and just continue this series with just posting the link to the original, This one was from back in the old days of Steem when Bidbots ruled the roost. (Actually, they are even worse now) I was unwilling to play that game and just hoped my posts would be noticed. If not they would just fall through the 7-day payout window without making a sound.
Toy Nativity
Originally posted on Jul 16, 2019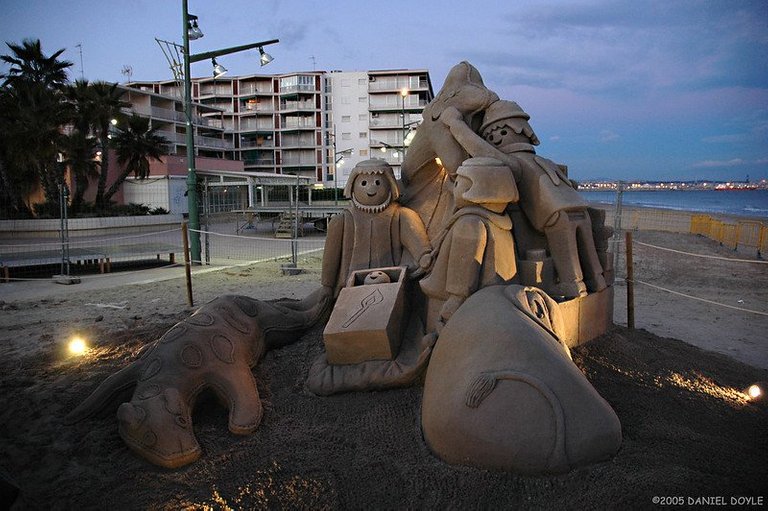 I enjoyed the simplicity of this sculpture from La Pineda, Catalonia 2005. To make the whole crib like it was arranged by children using their toys. I particularly liked the way I represented The Caganer round the back. You will need to click on the link to go to the original post to find out more. I really hope you do so (It is hidden behind the picture).