I had a visit from @hivewatchers on my last few posts, saying that I was copying and pasting from other posts. Although I take issue with the comment I think they provide an important check on what happens on the blockchain and am willing to abide by their Judgement. Well, at least until I have had time to hash it out with them on Discord. For now, I will just have a link to the original post and you will have to do some extra clicking to get the full story. Please do.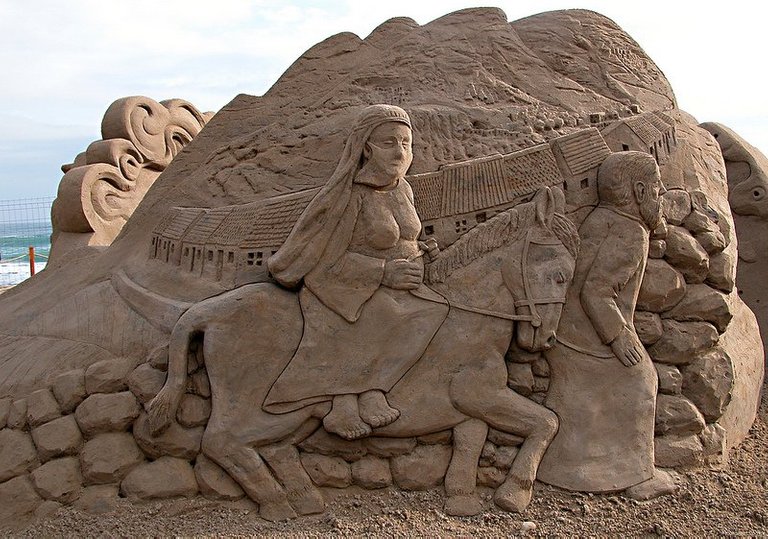 Click image to be taken to the post
Muck Baby nativity
Originally posted on Mar 26, 2019
I like the circular composition of this Nativity from 2004 and the way we experimented with different techniques. The sand was awful but I think it came together quite well, even the muck baby.
I hope you do click and read the post as for me the text has become an integral part of the piece and of course, there are other images to be seen.