Christmas day has come and gone. It was nice and peaceful for me and my family and I hope for you too if it is part of your yearly celebrations. Eating good food and relaxing while watching Die Hard, ah! the bliss. Although the main event is over we will continue the series of nativity sculptures. This one was from 2002. It showed that we were starting to get away from the traditional Crib and experiment with composition and ideas on how to tell the story.
Enjoy.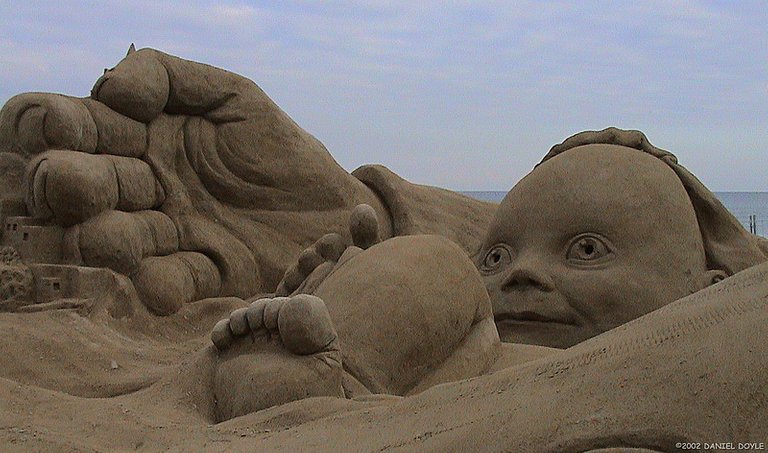 La Pineda nativity 2002
Originally posted Nov 27, 2018
For our third year in La Pineda, Catalonia (Don't say Spain, they don't like that) we made a sculpture which was quite different from the usual sand nativities which happen in many areas around the Mediterranean.
Instead of making a crib and characters we played with different scales and showed other parts of the story of what surrounded jesusssssss' birth.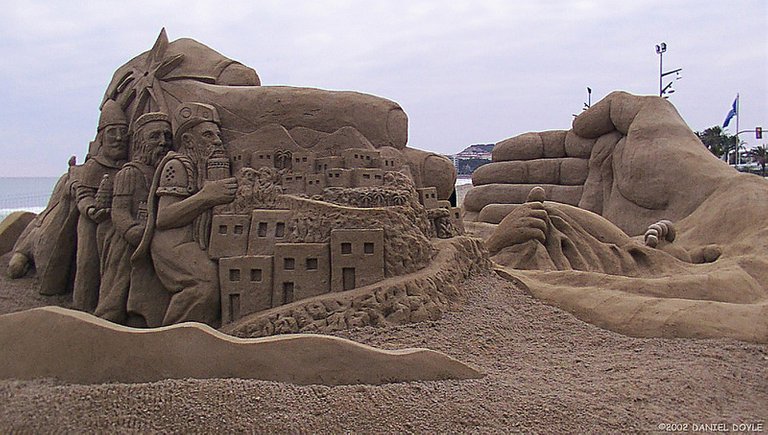 The composition was quite interesting in that it was very much a sculpture you had to walk all the way around to get the full picture. Trying to take a photo to show it all was just not possible. This is what I think good sculptures look like in photos ie. not giving the whole picture. Sculpture is 3d after all.
I'm sorry about the quality of my images, I shot these with the photo function on my video camera which is apparently not very good.
Making it large
At the centre was a large baby carved nicely by @stijgerart , surrounded by two large hands made by Peter Busch and myself. It was nice to be able to work so big but a challenge to keep both hands the same scale and likeness. I think they worked out quite nice also.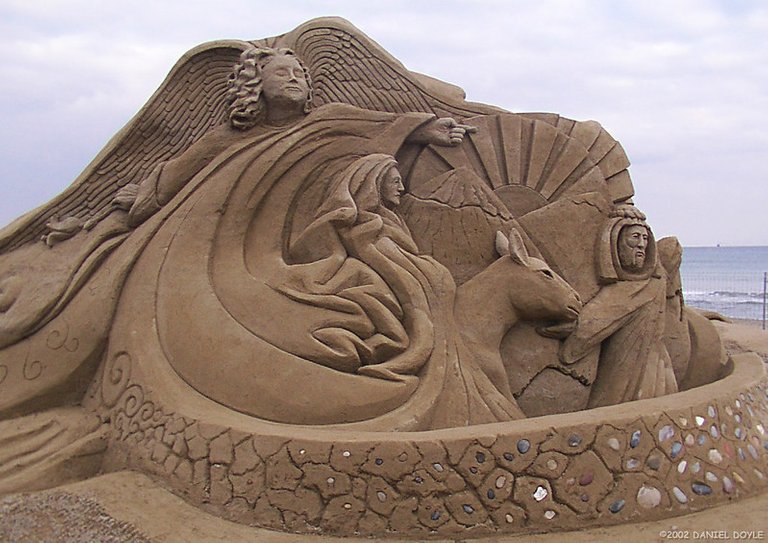 On the outside, we had relief carving depicting Mary and Joseph making their way to Bethlehem with the Angel showing the way.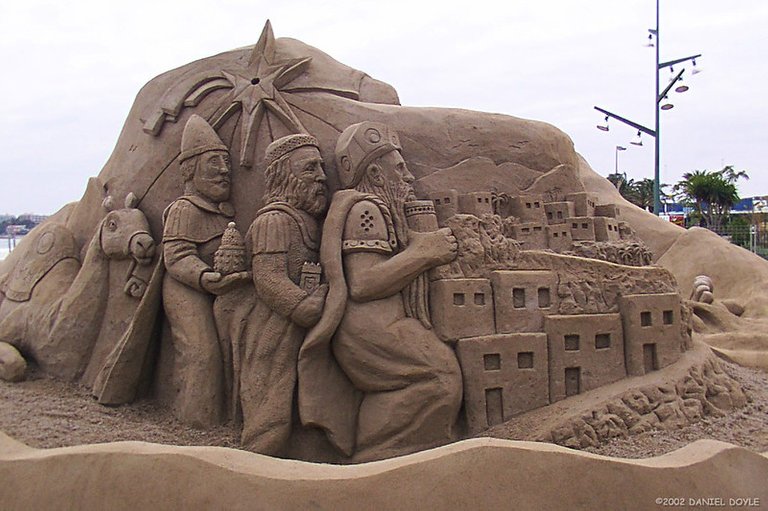 On the other were the three kings making their journey with the blingy gifts.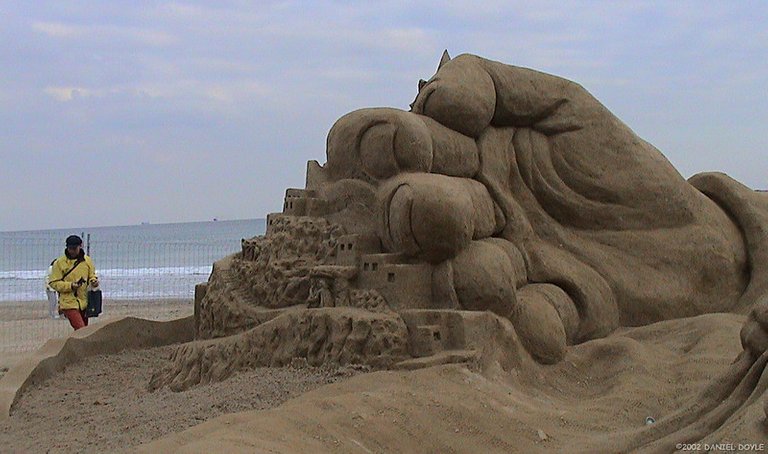 This experimenting with a new approach to making a crib would begin a challenge we set for ourselves each year. To come up with a different composition and try to make the sculpture fresh for us to work on and for the viewers to never know what to expect.
La Pineda has many of the same visitors each year and we want to make it interesting for them. Seeing the same old Classical crib would be boring and something that any sand sculptor could do but with a team like the one we have there we want to add another dimension.
Adios Amigos or as the Catalans say adéu amics.