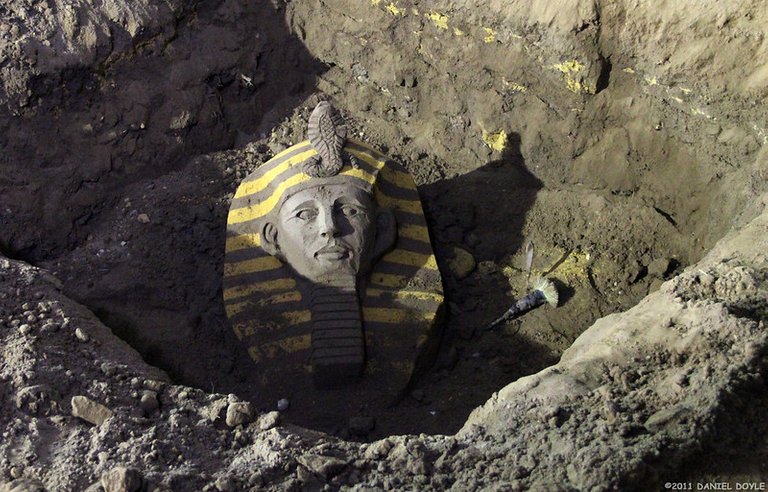 I created this on my last day or two in Bogata, Columbia. The whole project was divided into four tents, each representing the different continents. In my tent was Europe and Africa and all my sculpture work was in Africa. You may have seen my sculpture about Evolution. I was happy to do some smaller bits and pieces and help other sculptors to finish up their scenes in the time I had left. This meant that I could have a little fun and not have to take on another big responsibility.
As a little experiment, the organisers asked me to do a little scene to represent archaeology.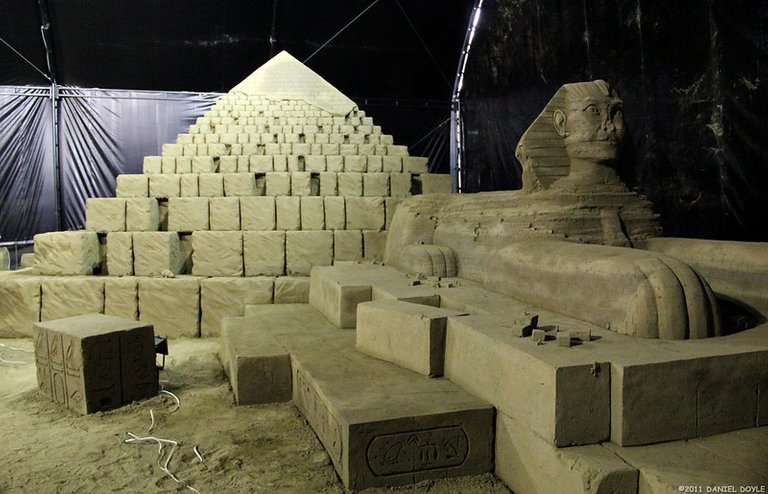 It was beside this Egyptian scene which was nicely carved by Jan Zelika and Raddvan Zivny. I wanted to have some connection and so made a pharaoh being dug out of the ground. It was really just a mask which I carved using the sand dug out of the ground to make a pit. I then inlaid the main carving sand in to give it it's gold appearance. The contrast worked quite nicely. The mask was made on a piece of wood and then, with difficulty, lifted down into the pit.
Adding some layering to the walls of the hole I tried and show the millennia of different strata of soil that had covered this find and when it was all finished I left some of my tools down with him. The tools I use for carving are quite similar to what an archaeologist would use and I thought it gave the scene a bit more life and interest.
It was a pretty simple little scene but I think it sold the idea.
Looking at where I pinned this on Pinmapple you can see that the sculpture exhibition took place on a football field repurposed for the event. I like to think that when they came to replant the pitch that they just covered over my pharaoh only to be found by some confused Archeologist in centuries to come.
---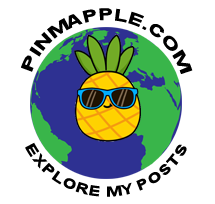 ---
Ps
Thanks for reading. I use PeakD to document my work as an ephemeral Sculptor of sand, snow and ice, amongst other things. This will hopefully give it a new life on the Hive Blockchain. Below you will find some of my recent posts.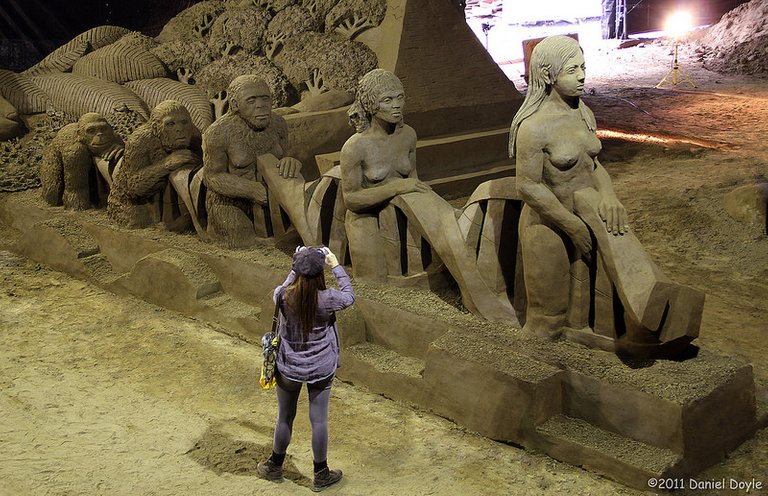 Female Evolution - sand sculpture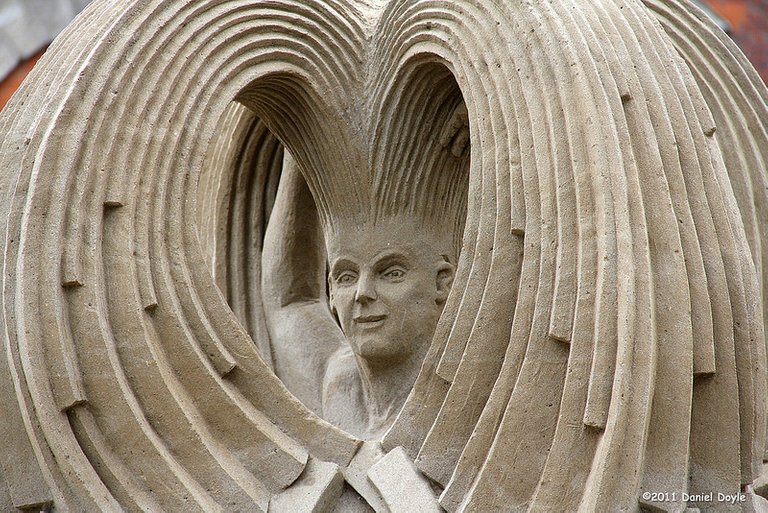 Poles Apart - sand sculpture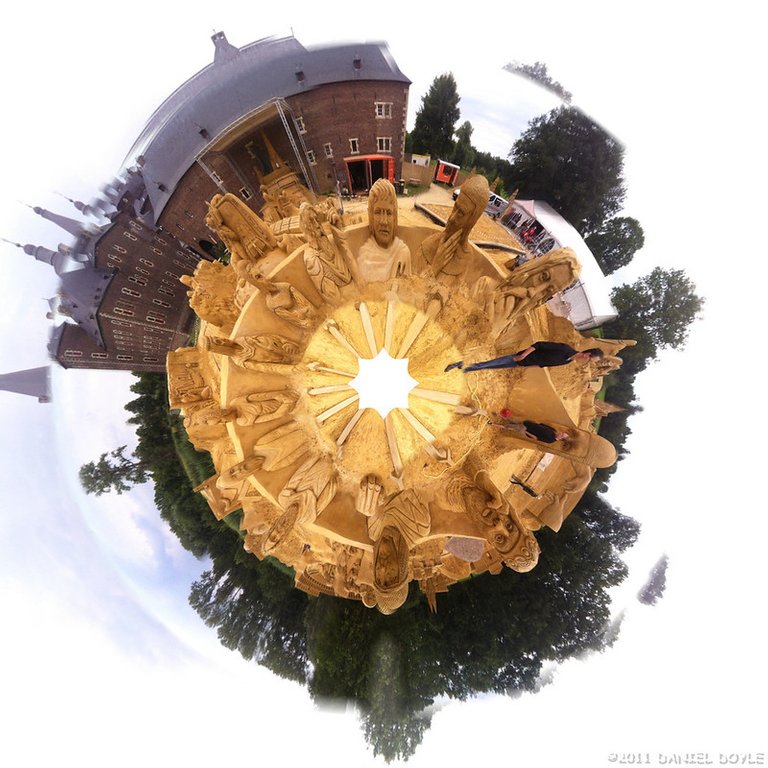 Knights of the round table - sand sculpture
I hope you'll join me again soon
@ammonite
If you would like to support me
Bitcoin: bc1qp4lfg0ttz66nesgff8fd5unglg9y0l2jy53j36
Ethereum: 0x6abaE039b9BDFB67495A0588cb90F9EAF5f7556c
Eos: ammonitearts