A splash of colour in a sea of gray - workshop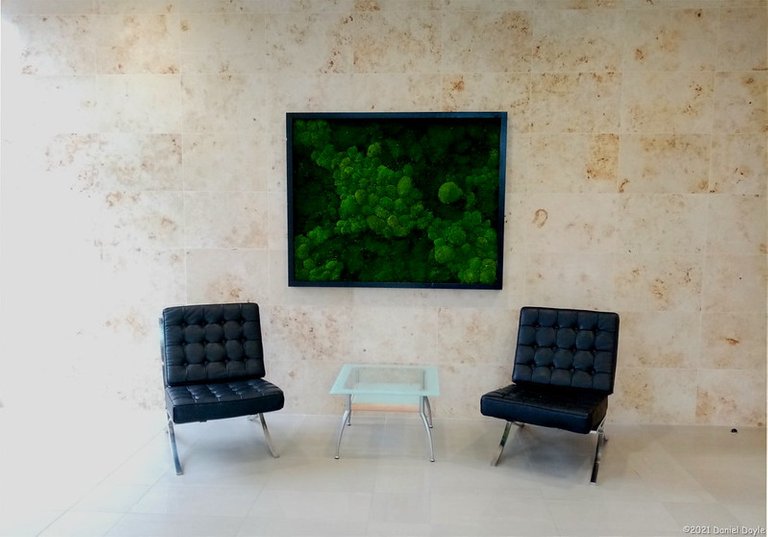 As a performing artist, (of sorts), I must say that I have found the last year of lockdowns very difficult. I am sure all performers did. Our creativity is fueled by the audience and when we don't have the opportunity to perform a part of what makes us who we are and spurs us on to create is gone. It is quite a new experience for me because I have been very fortunate to never have had an extended period of not working as a sculptor since 1996. Not to be too dramatic about it, as I'm sure that for many of us creatives and non-creatives this year has led us to find new ways to utilise our days and of course put food on the table.
I know for me, that I won't be getting back carving on international projects anytime soon. In the words of Mr T, 'I ain't going on no plane with no fool.' Even if the projects start again I won't be travelling, at least not until I have been vaccinated and all those around me are safe. Maybe I can get some projects here in Ireland but I have had to diversify and chase up any opportunity that presents itself in order to keep the wolves from the door.
The Devil makes work of idle hands
I would class myself as more of a Maker than anything else. I am at my happiest when I am making something with my hands. I have been very lucky that this has developed into what others would at times call art. Again, I am very fortunate that over the last year I have had a constant drip of little projects to keep me going and making, Although not very sculptural they have kept my mind and my hands active and for that I am grateful.
I do some work for a plant rental company that provides plants to offices and then maintains them. I am usually brought in if the client wants something bespoke made. For example, the last year, there is a new trend of wanting preserved moss walls. It brings a splash of colour to a space and is made with different types of mummified moss arranged in different patterns. The process is actually quite simple, like creating large jigsaw puzzles that are stuck down to a bit of wood and slapped on the wall. It is not rocket science but can be tedious and takes a certain, craftsmanship, I have been doing quite a lot of these Moss paintings for offices lately and this is one I just finished. I make up the frames from wood and then do the designs. I try to keep them quite abstract so that not much can be read into them. But sometimes clients want a message or a logo. It is not something that I love doing but it has certainly helped with keeping a roof above our heads and me from going mad.
But, is it art?
For me, there is no big artist meaning behind any of it. Just interesting designs while I take the moss for a walk. But when I hung this one and looked back, I noticed it somehow changed the atmosphere of the room, being as it was a sandstone tiled plain lobby in a generic industrial estate. I felt something that I haven't felt for a while. A sense that I had added something attractive and noteworthy to the world. It was like I punched a hole through the wall and brought some of the natural world in, to soften the man-made cold building. Like a picture in picture of an alien world.
I would not consider it art, but it has added something to both the building and me. Working for this company I really noticed the effect that a bit of greenery can bring to a space and lift the spirits of the employees and although the mosses are dead and preserved, the colour adds so much and makes me wonder why in modern Architecture they seem to shy away from this and it is only added as an afterthought.
Ansyway, I thought I would just try and put these thoughts into words,
Happy Easter
---
---