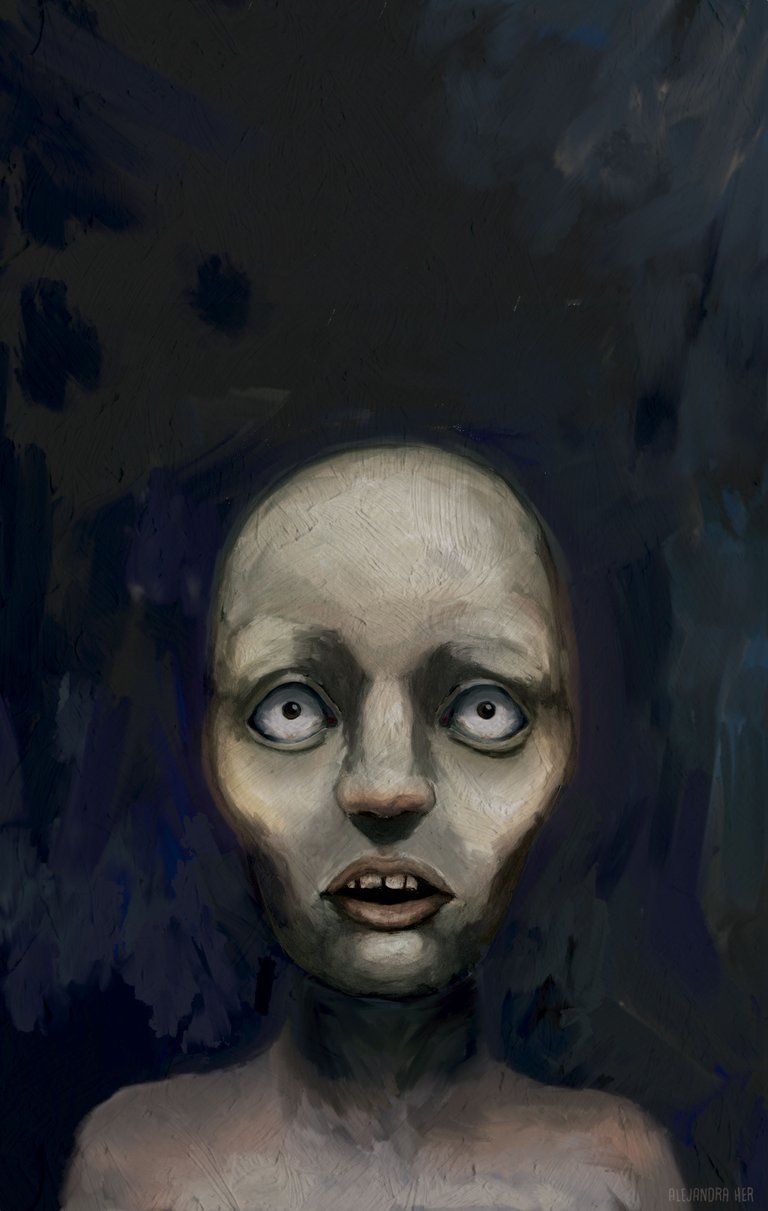 A few months ago I created a piece destined to be the cover of a book on Latin American horror stories. The project excited me tremendously, because horror stories are one of my favorite genres. The Latin American horror genre differs greatly from the American and European horror. It was without a doubt a project I wanted to be part of. However, this book did not see light and sadly my illustrations for it were adrift, including this one, its cover.
Hace algunos meses creé una pieza destinada a ser la portada de un libro sobre relatos de horror latinoamericano. El proyecto me emocionaba tremendamente, pues los cuentos de horror son unos de mis géneros favoritos. El género de horror latinoamericano difiere mucho del genero de terror estadounidense y europeo. Era sin duda un proyecto del que quería ser parte. Sin embargo, este libro no vio luz y tristemente mis ilustraciones para él quedaron a la deriva, incluyendo ésta, su portada.
But this horrifying illustration is getting its second chance thanks to crypto art, and is now available on the NFT showroom
Pero esta horrorifica ilustración está teniendo su segunda oportunidad gracias al criptoarte, y ahora está disponible en NFT showroom.
I hope you enjoy it and let your imagination run wild when you see it. I remember that the editorial concept that I proposed was to create an androgynous human being, tired but with a sensitive aspect, still alive. Its uneasy gaze looks you straight in the eyes, but Its expression is definitely one of fear. Who scares whom more? He/She to you or you to him/her? Who are you?
Espero que la disfruten y pongan a volar su imaginación cuando la vean. Recuerdo que el concepto editorial que planteé fue crear a un ser andrógino, cansado pero con aspecto humano, aún vivo. Su mirada inquieta te mira directamente a los ojos, pero su expresión es sin duda de miedo. ¿Quién asusta más a quien? ¿El a ti o tu a el? ¿Quién eres?
I liked the idea of ​​proposing that even when we see something that seems horrible to us, we ourselves can be even darker.
Me gustaba la idea de plantear que aun cuando vemos algo que nos parezca horrible, nosotrxs mismos podemos ser más tenebrosxs aún.
Here I share the article that I shared the time I made this illustration, in February. Click Here.
Acá les comparto el artículo que compartí la vez que hice esta ilustración, en el mes de febrero.Click Aquí.
And here is the process
Y aquí parte del proceso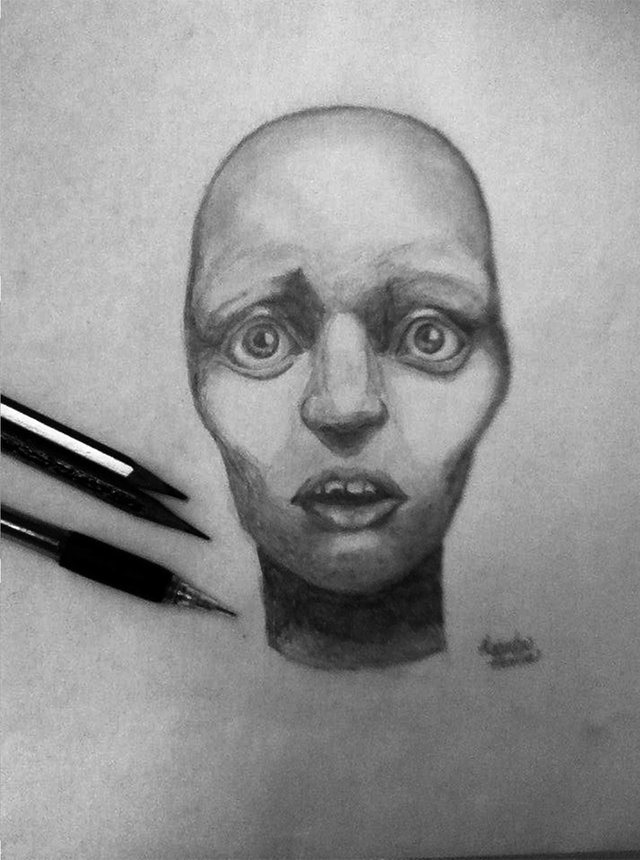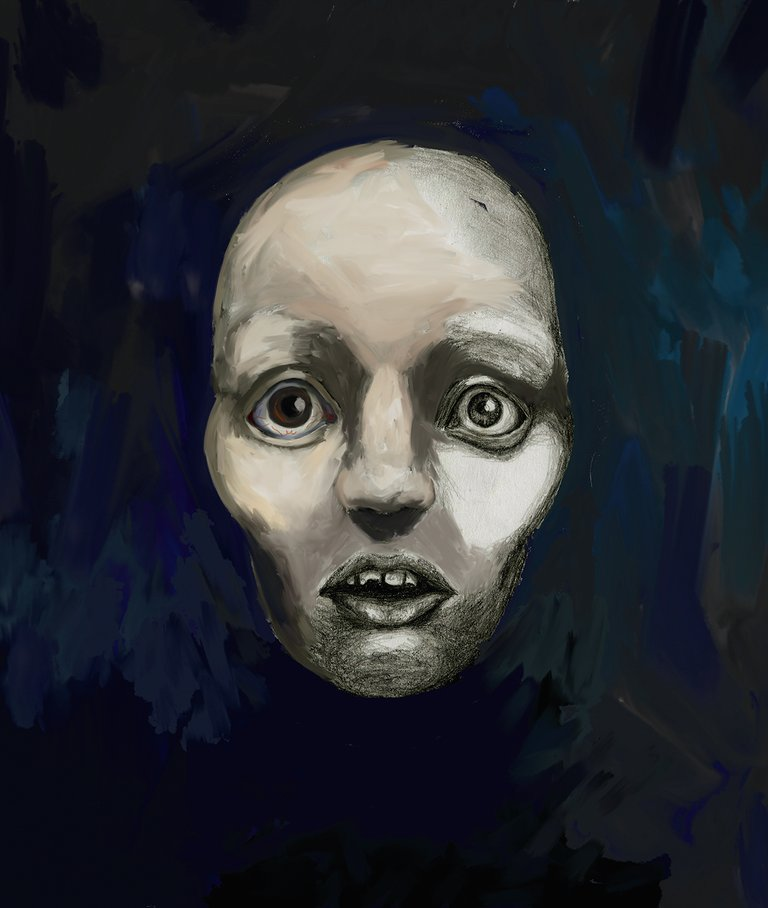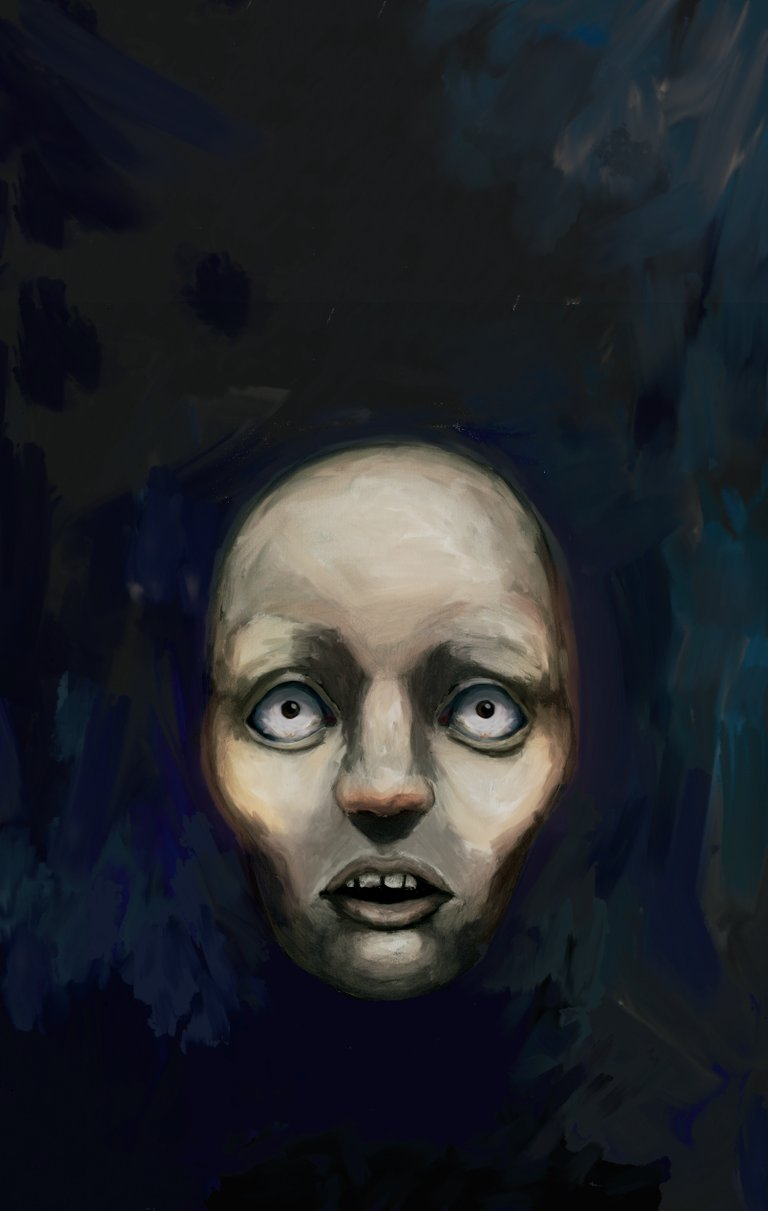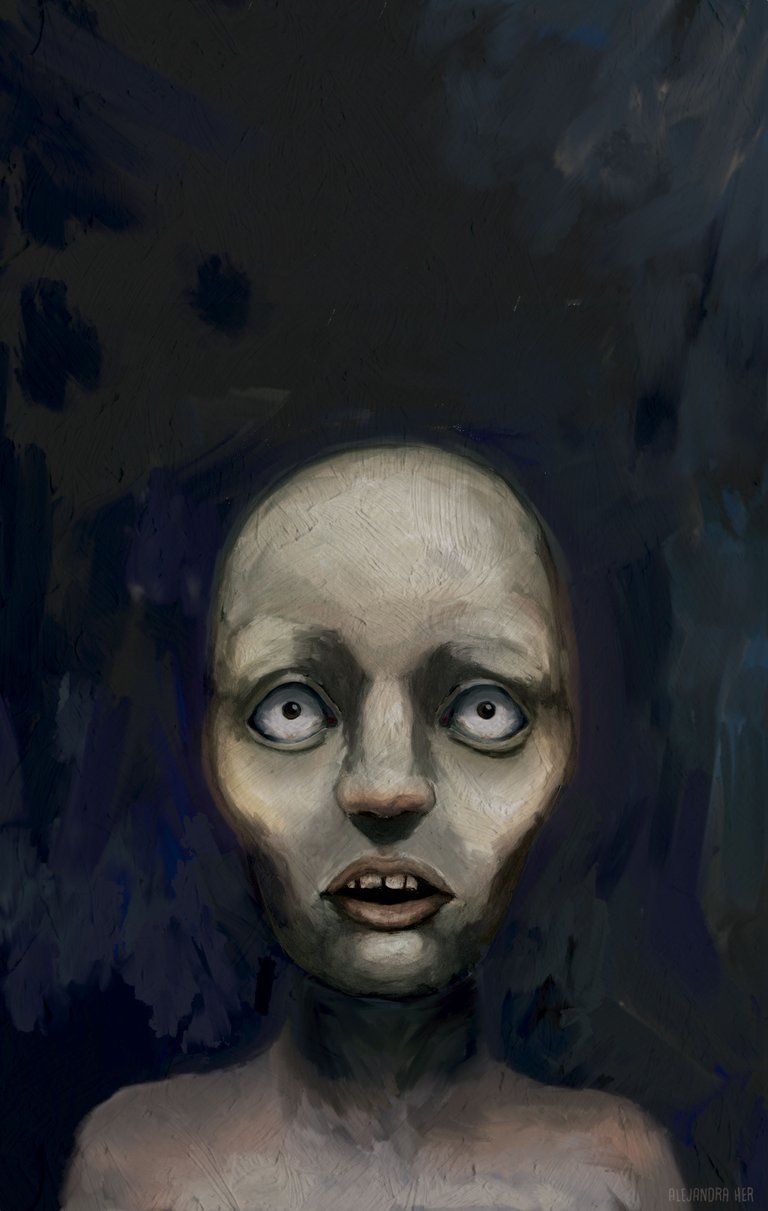 If you like my comics, visit my Instagram comics account and support this new phase of my personal and professional life.
---
---
I hope you enjoy. If you like it, vote for it. If you know someone who might like it, mention it. If you identify with my work, share it.
Espero que lo disfruten. Si te gusta, vótalo. Si conoces a alguien que pueda gustarle, menciónalo. Si te identificas con mi trabajo, compártelo.
Illustrations and review By ©Alejandra Her