Here is an Illinois winter walk for #wednesdaywalk by @tattoodjay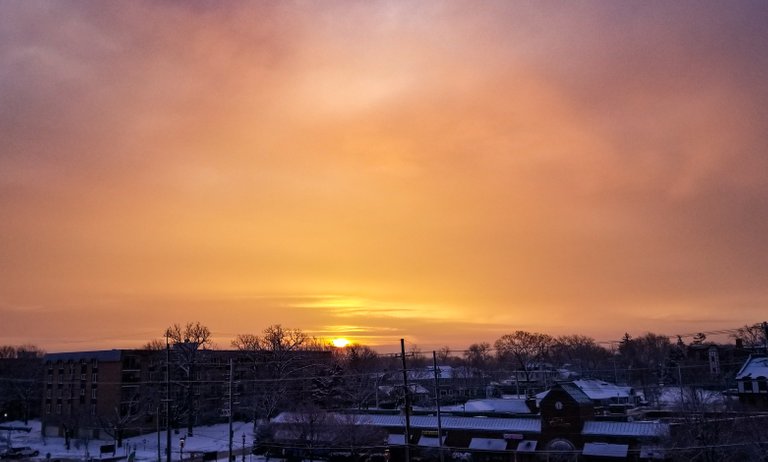 The day started out with a nice orange sunrise.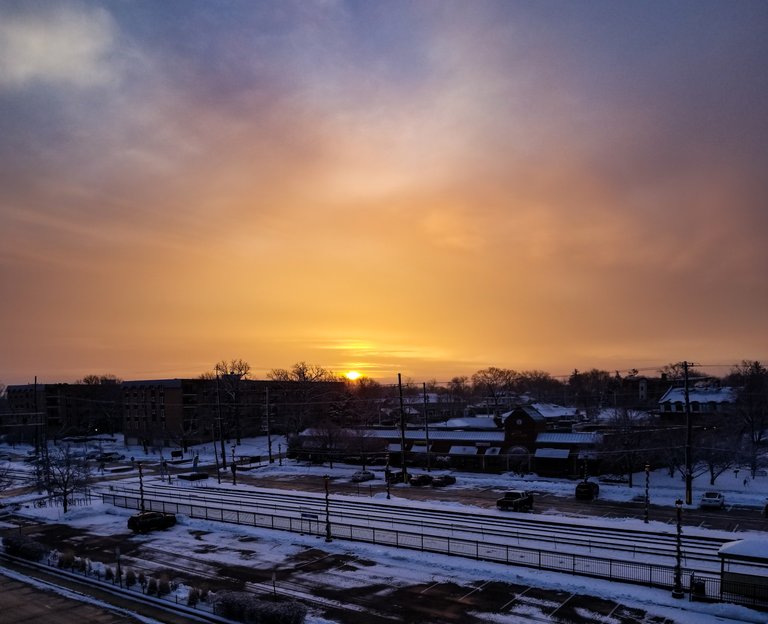 I think all the ice particles in the sky filter the light to this color.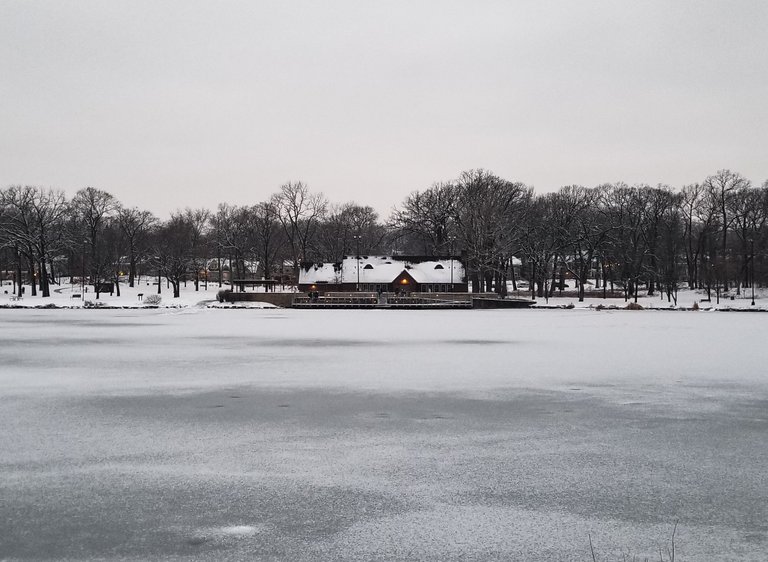 Once the sun got above the clouds everything turned gray and drab.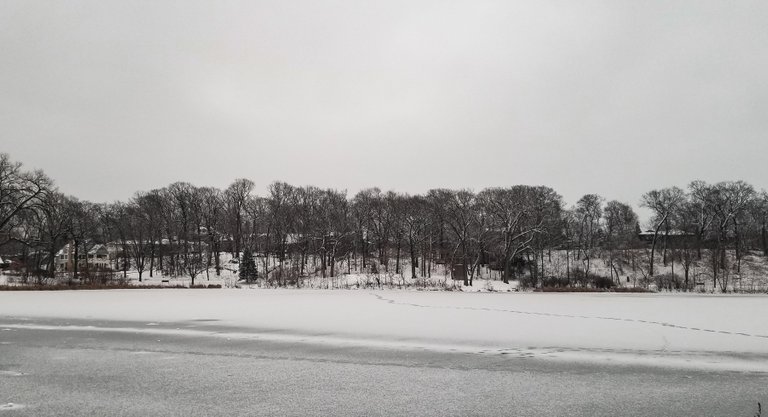 It got cold enough for the lake to freeze over.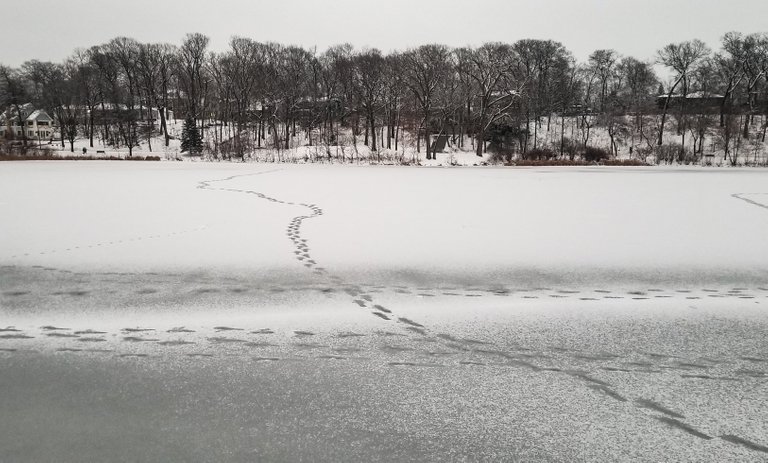 Some brave souls decided to test to see if the ice was frozen enough as they walked across the middle of the lake.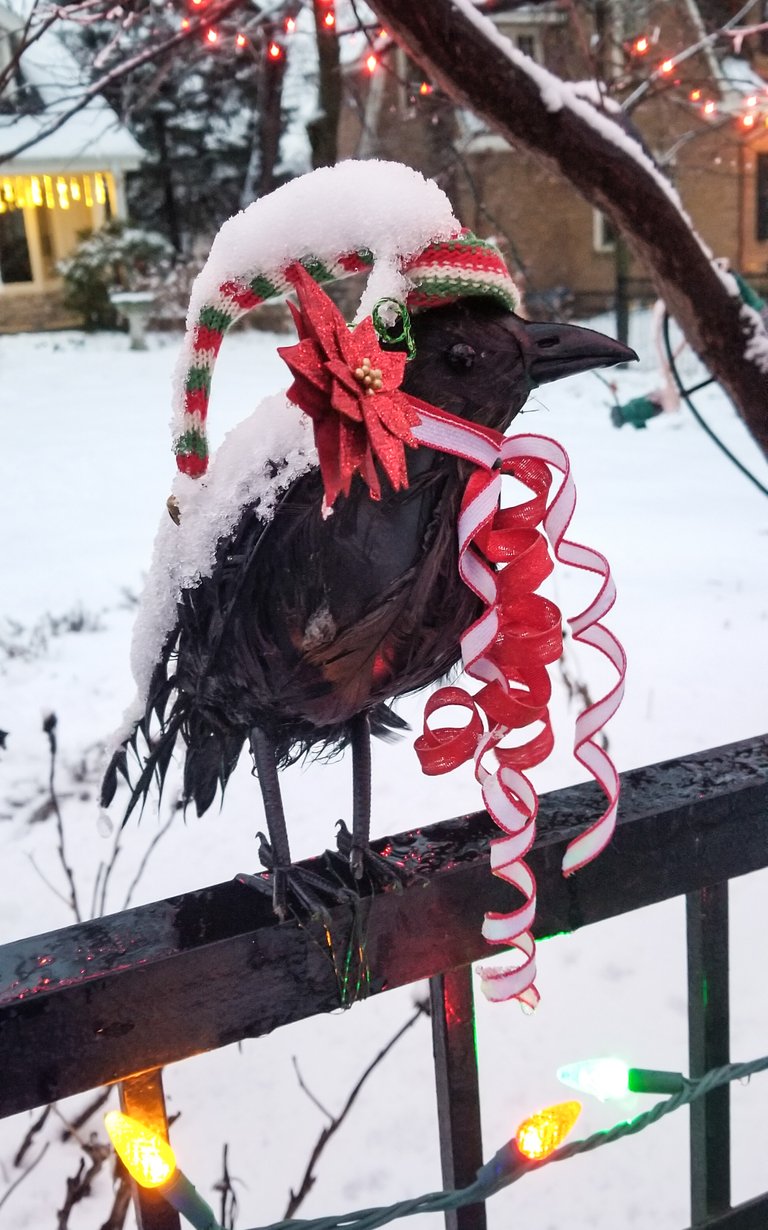 On my way back home I noticed my neighbor dressed up the Halloween crows in a Christmas outfit.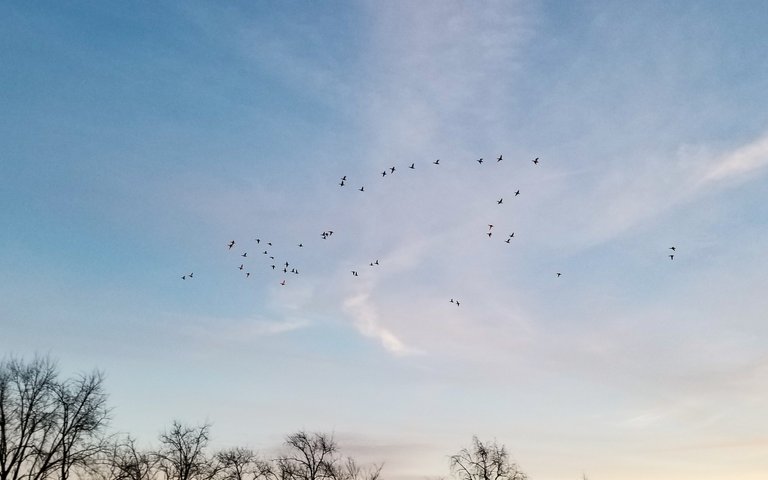 I took another walk in the evening and caught these ducks trying flying around looking for an unfrozen river to land in.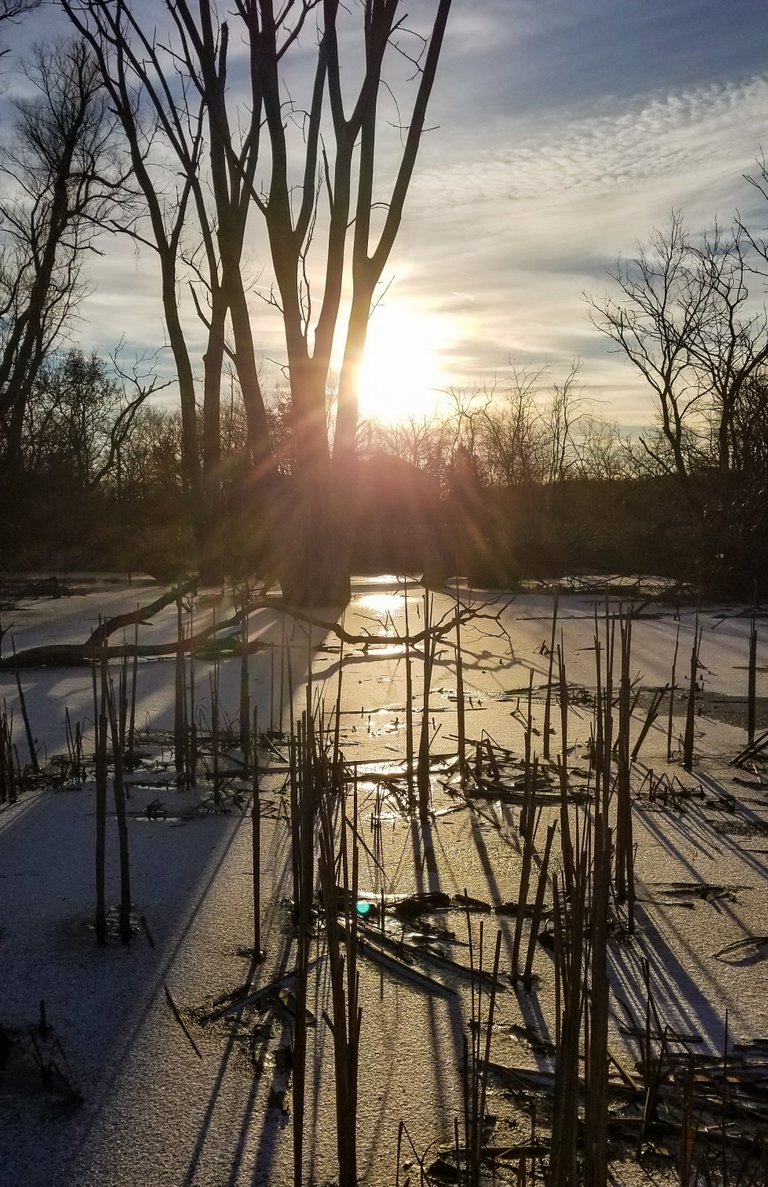 Meanwhile I found another shallow lake/swamp that was fully frozen over.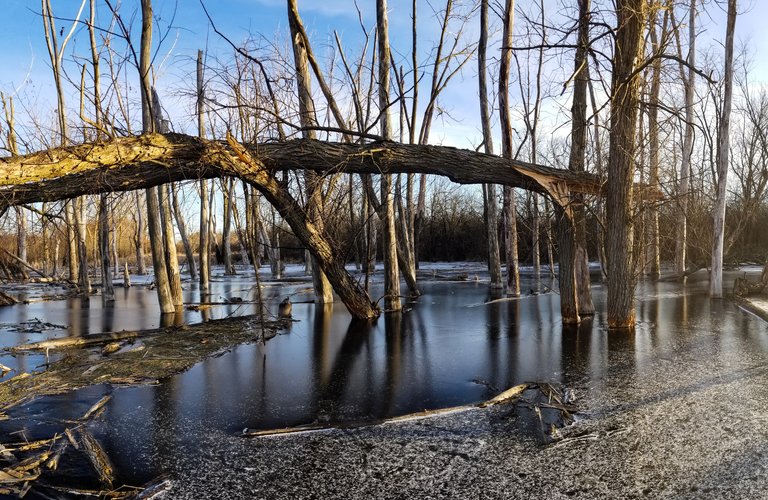 The ice got nice and smooth in the deeper areas.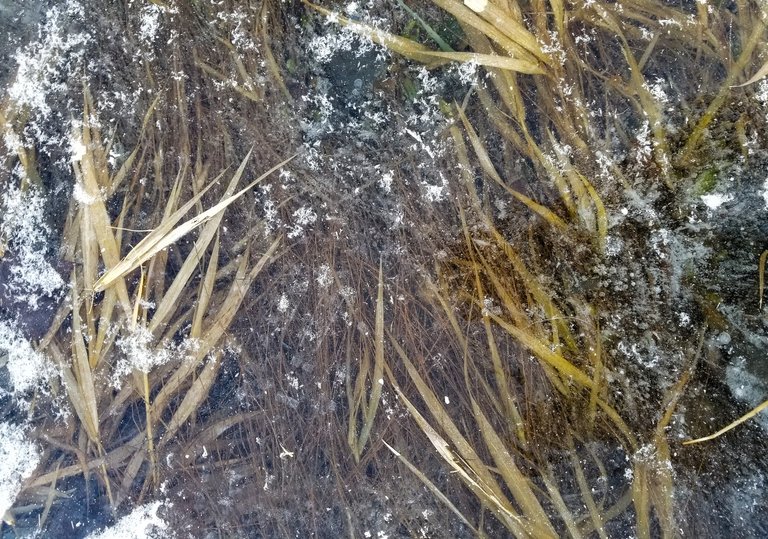 Some of the lake plants are visible through the frozen ice.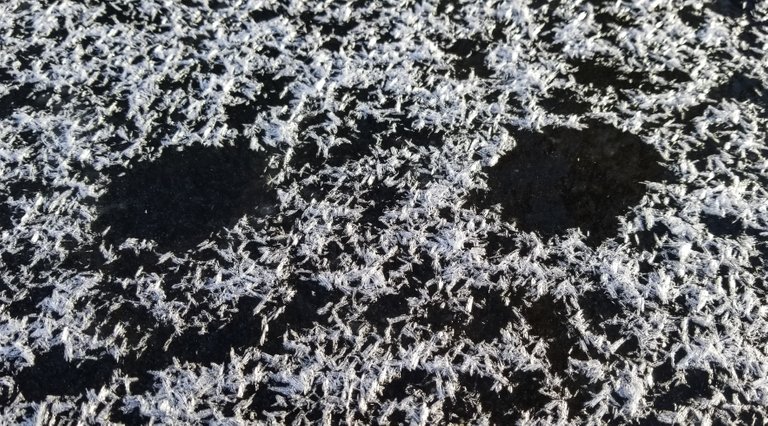 Here are some interesting tracks on the surface of the ice. I suspect they might be chupacabra tracks...
Happy #wednesdaywalk :-) Stay warm out there...