Wednesdays are so special. It is that day in the week when I can join all of you in @tattoodjay's most famous Wednesday Walk Challenge.
It is also an excellent opportunity to share #mycalifornia for @TheSoCalHive's Show Us Your California Week 24.
* * * * * * * * * *
I promised several people from the Wednesday Walk community (specifically @gems.and.cookies who, apparently, is holding me to that promise!) that I'd show the house of the father of the original owner of a Stately Home which I showed on my last #wednesdaywalk.
The father's home is a mansion built in 1857 and I can't wait to bring you there.
But before I do, I'd like to show what a U.S.Dollar coin looked like during that year.
This U.S. Dollar silver coin was minted the same year the mansion was built. It sold for $3,995 in a March 2017 Auction.
1857 Liberty Seated Silver Dollar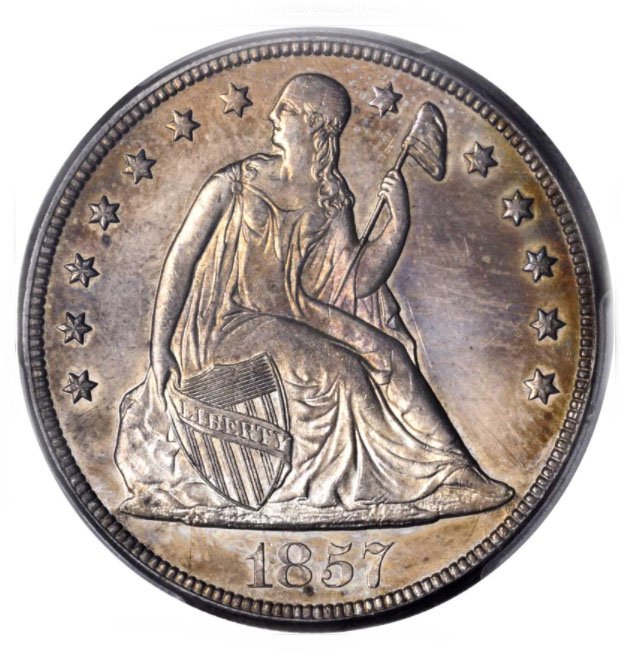 This prooflike beauty displays mottled iridescent overtones of reddish-gold, sandy-silver, and powder blue. Portions of the obverse periphery are softly struck, typical of the issue, but the central devices are sharp and include crisp delineation throughout the eagle's plumage.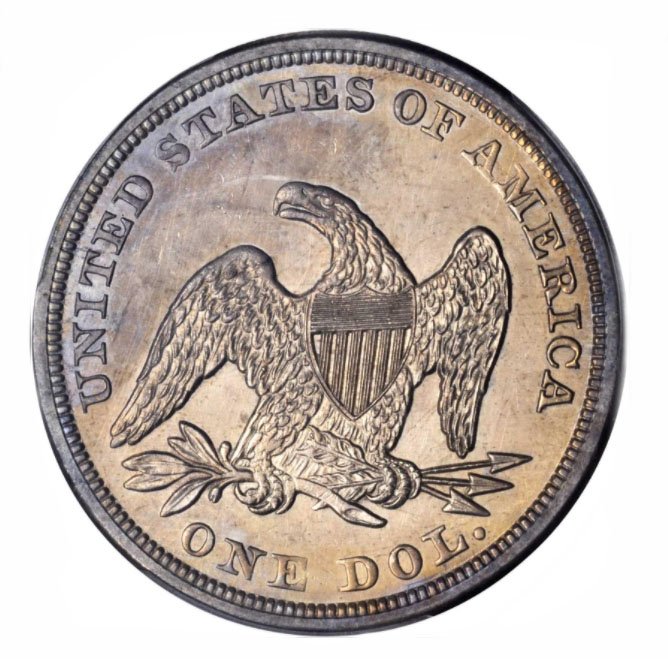 The 1857 is among the Philadelphia Mint silver dollars from the mid-to-late 1850s that were used primarily in trade with the East. In essence, these issues were precursors to the trade dollars of 1873 to 1878. Very few of the 94,490 coins struck in 1857 found their way into domestic circulation, explaining the elusiveness of even worn survivors. Mint State examples are rare and seldom offered in the market. A coin like this is for advanced Liberty Seated silver dollar collectors.
Provenance: From the Blue Moon Collection, Part I. PCGS Population: 10; 10 finer through MS-65. PCGS# 6945. NGC ID: 24YW.
Coin photo and information source: Stacks-Bowers Galleries of California and New York.

Come and take a walk with me!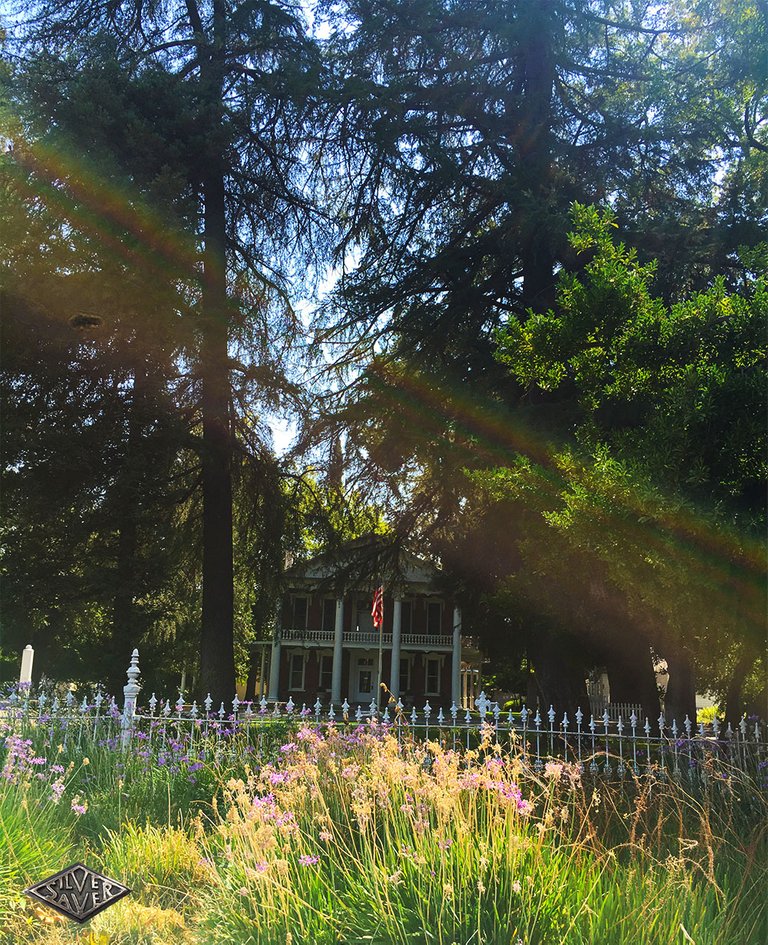 This mansion, situated on two and a half acres of towering trees, historical plantings and lawn, is the former home of a pioneer farmer of the town where I live.
In 1857 he bought this home site and the adjoining 160 acres that eventually became part of the 2,400 acre farming and ranching enterprise.
The oldest portion of this Classical Revival Mansion first documented evidence for its construction is 1857 with additions in the late 1870s and 1890s.
The home was accepted into the National Regster of Historic Places in 1976.
---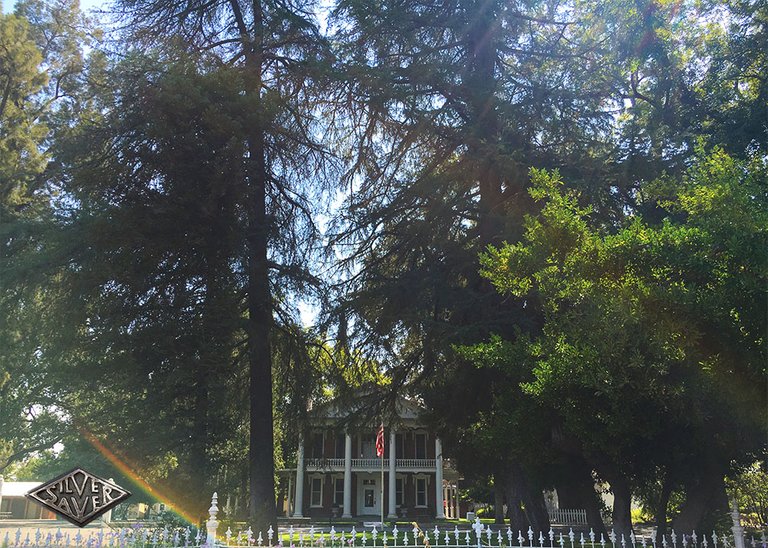 ---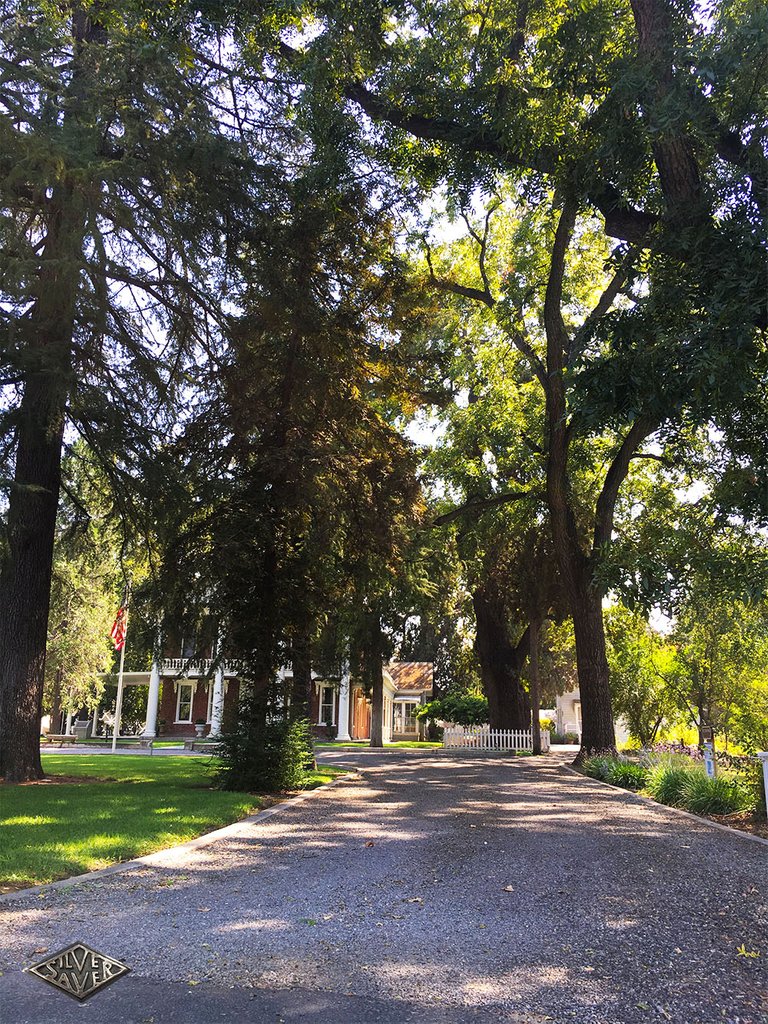 ---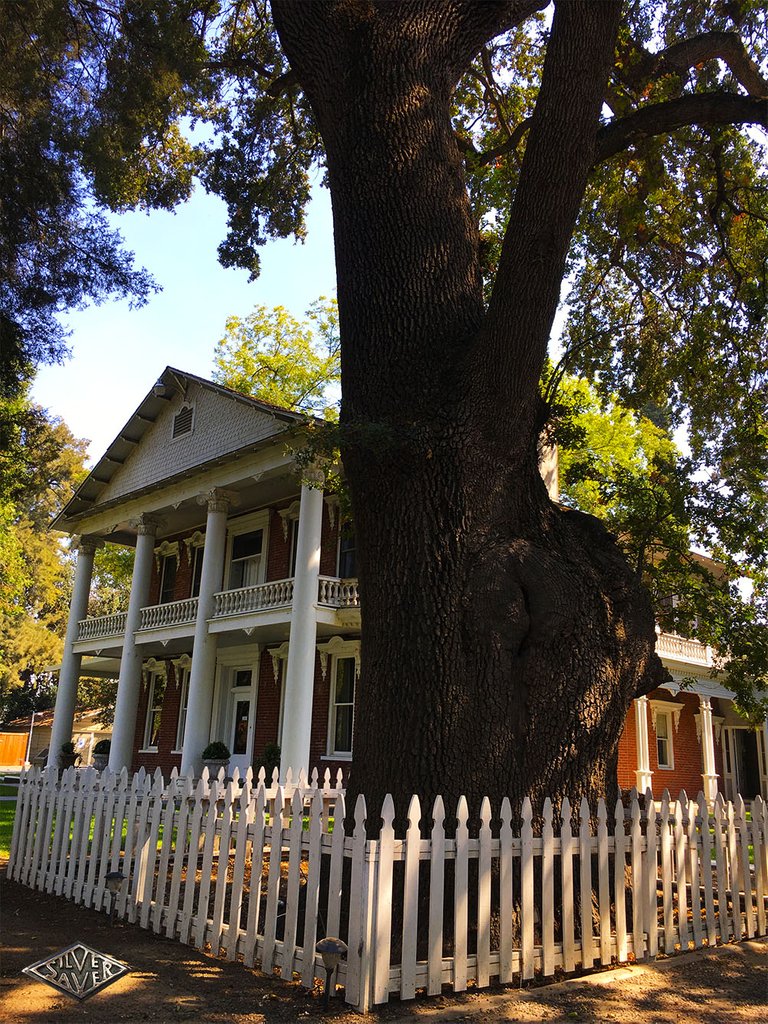 ---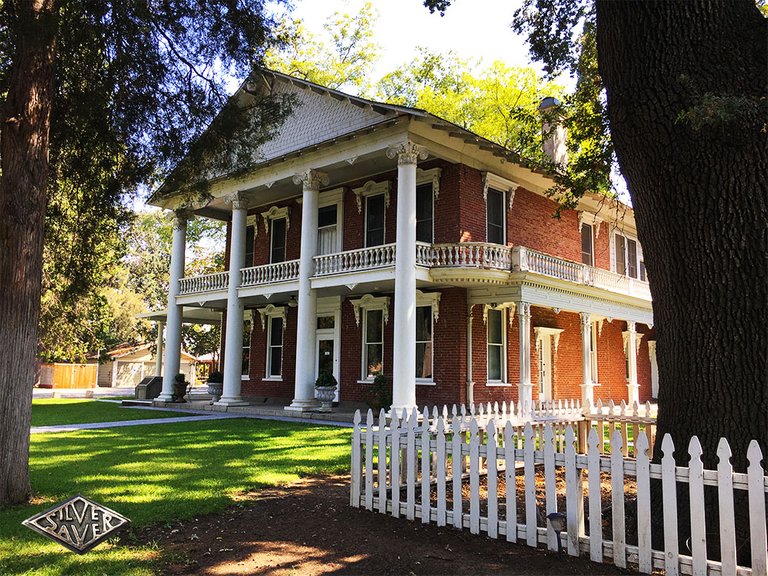 ---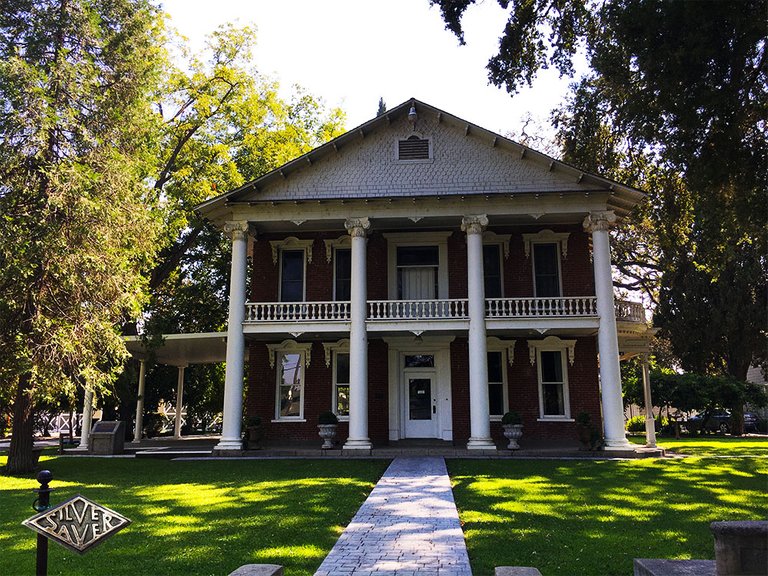 ---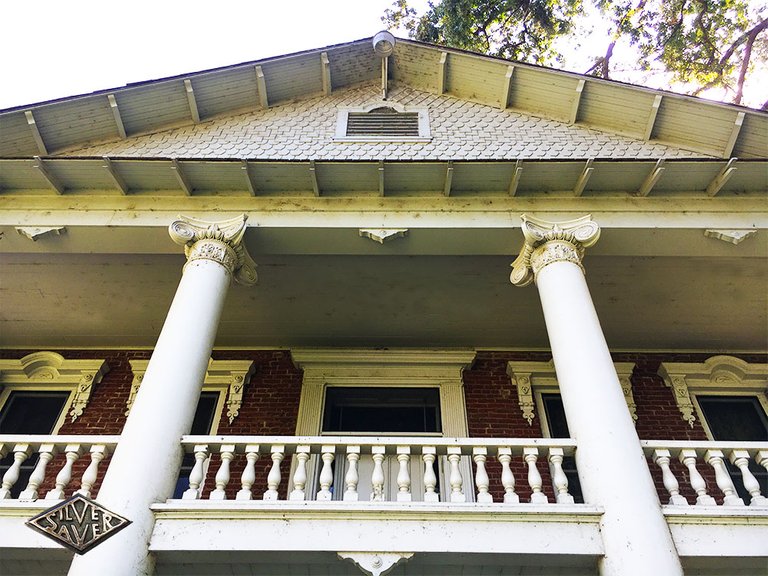 ---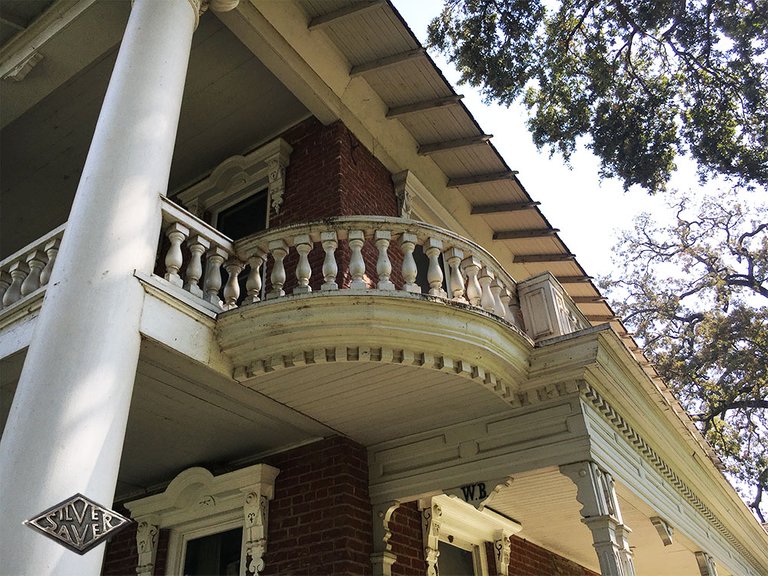 ---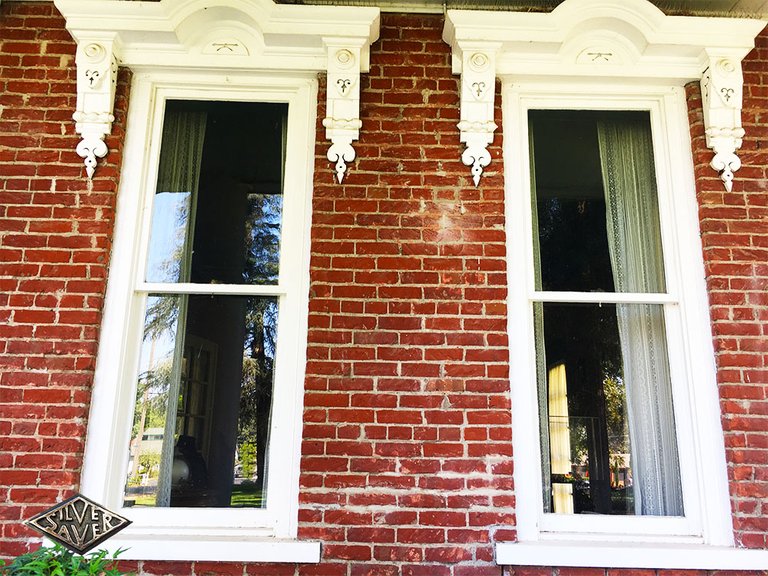 ---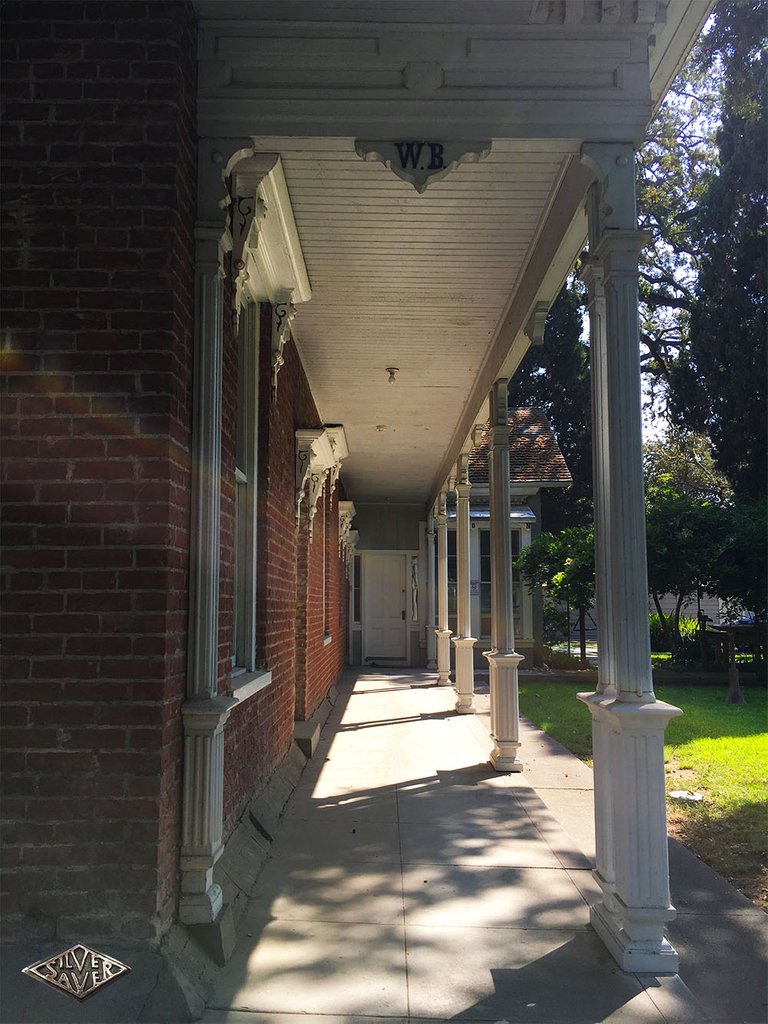 ---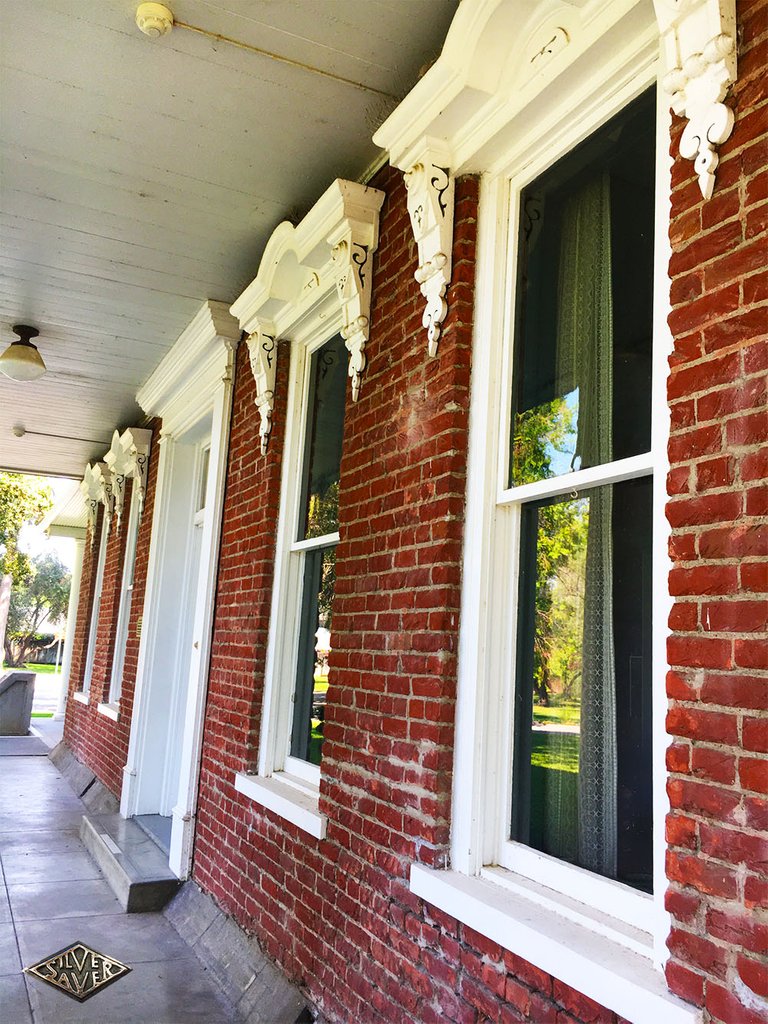 ---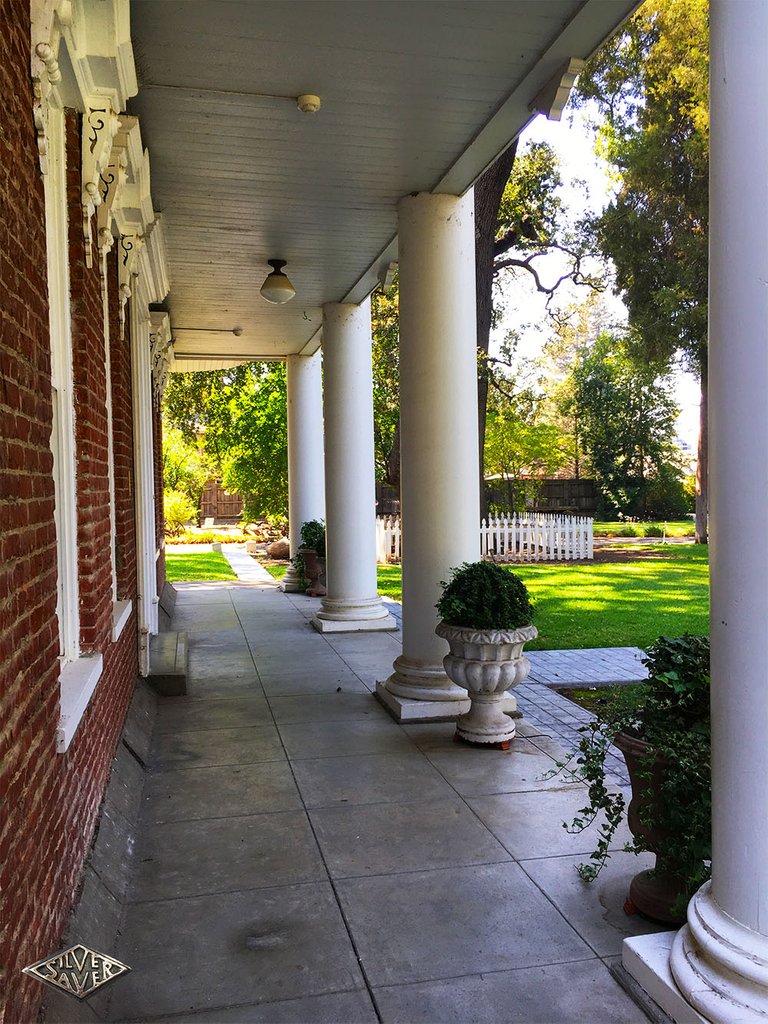 ---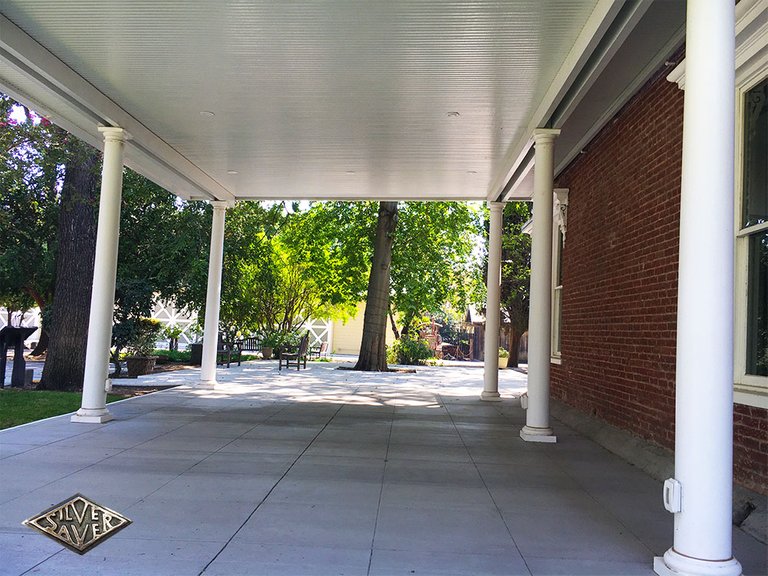 ---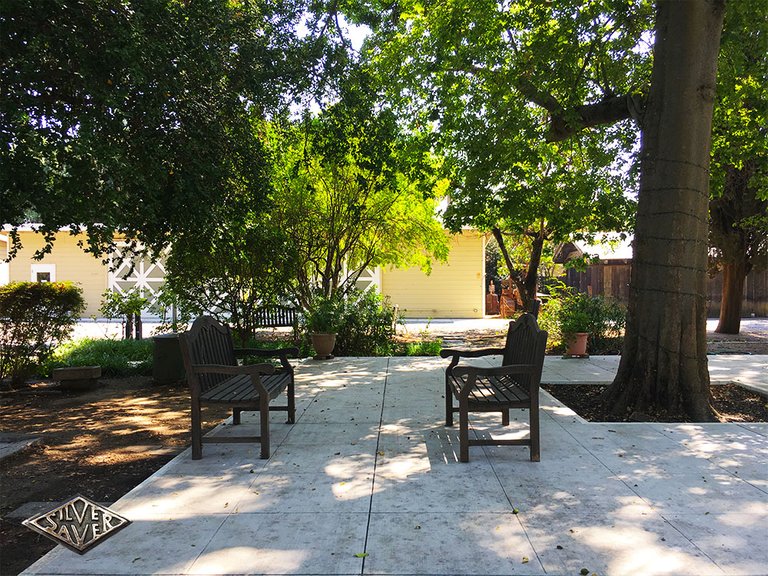 ---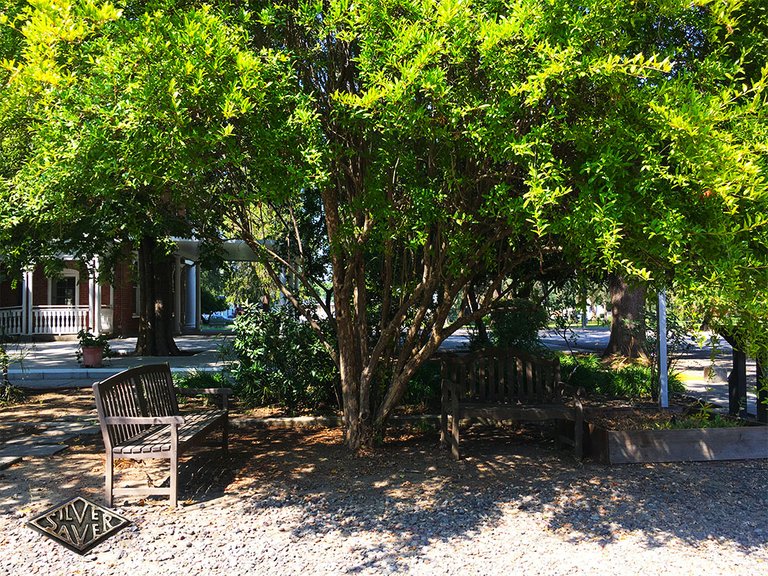 ---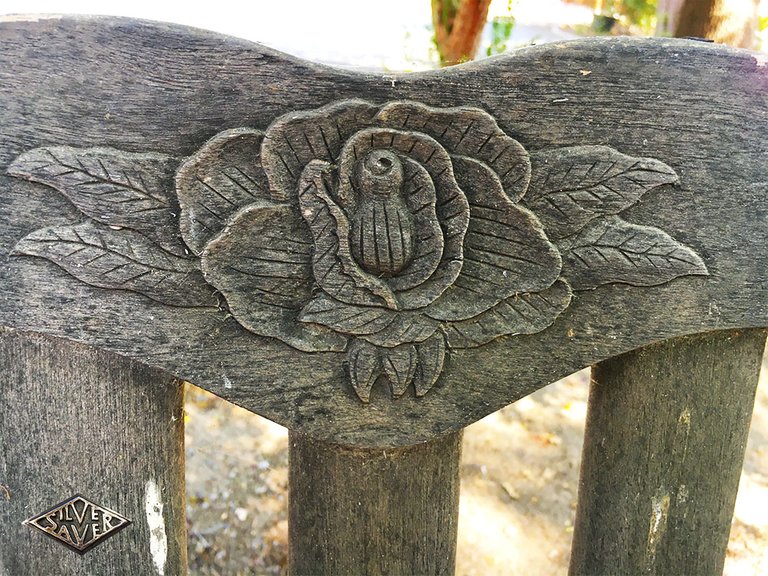 ---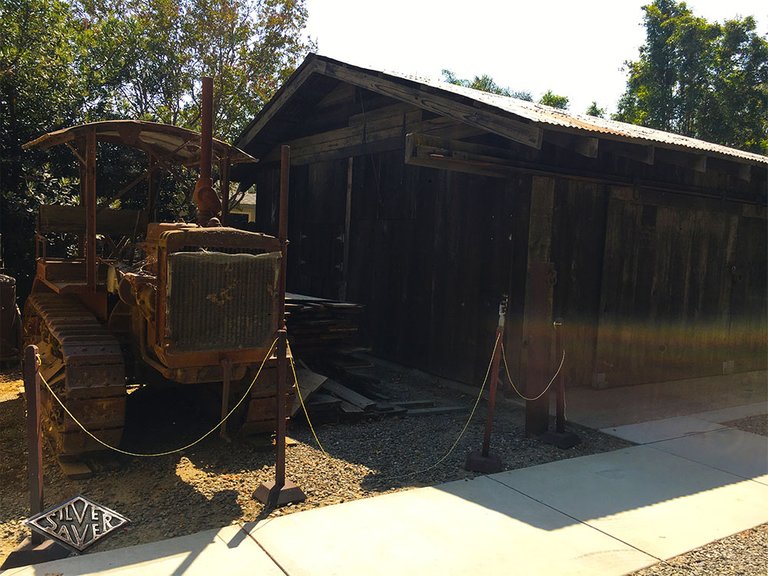 ---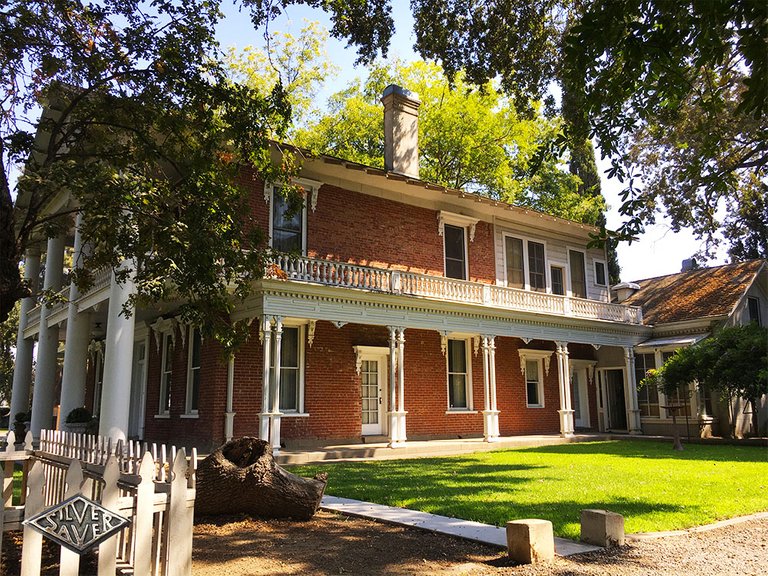 ---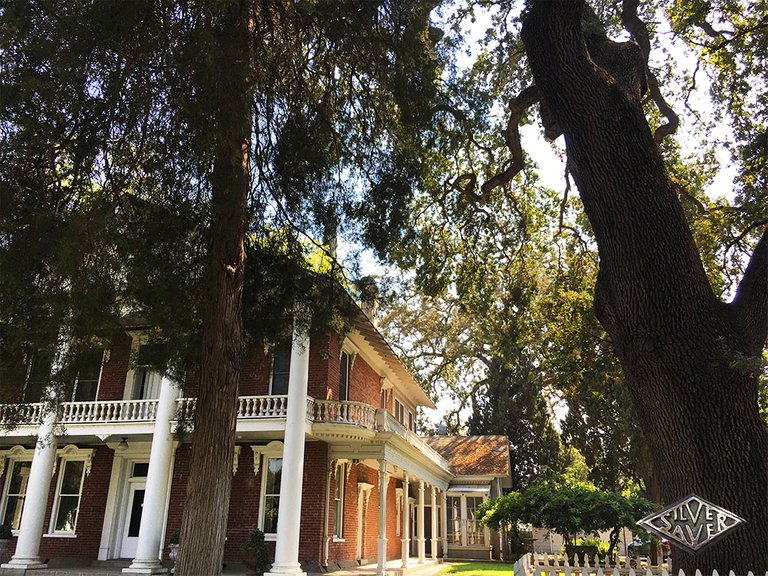 ---
I hope you enjoyed viewing the silver dollar coin and the house featured on this #wednesdaywalk.
Wednesday Walk is a challenge started by @tattoodjay. It is also in collaboration with @elizacheng's Make me Smile challenge.Thank you for taking a walk with me.
This is also my entry to @TheSoCalHive's Show Us Your California Week 24. Thank you for the opportunity to show you #MyCalifornia.

All photos, gif and videos were taken by me using my iPhone6 unless specified otherwise.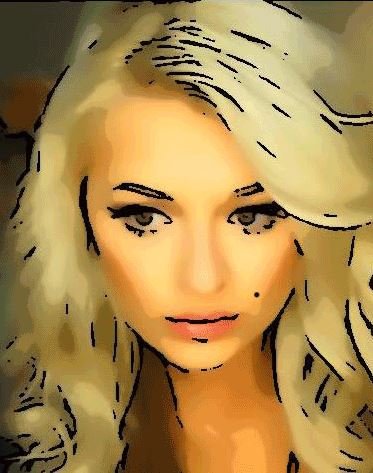 Thank you for stopping by to view this article.
I post an article daily, and I hope to see you again soon!
Hugs and Kisses 🤗💕💋!!!!
---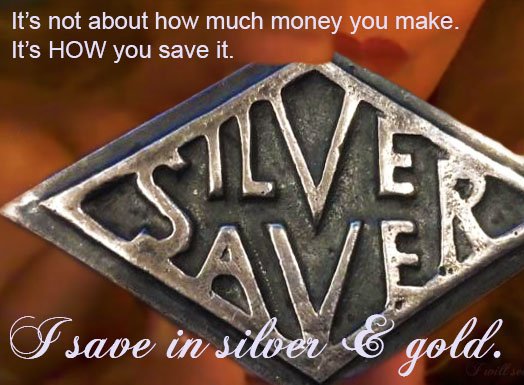 ---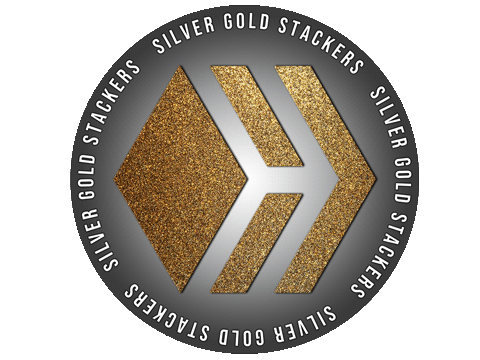 ---
#TeamUSA is a growing community of quality-content people from the United States or those living here. Check us out on Discord!

---

---

---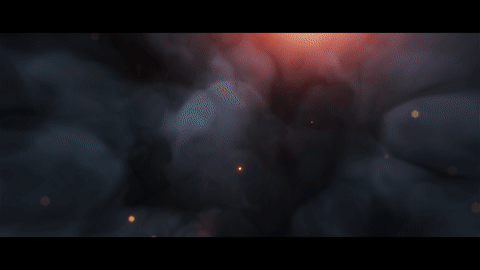 ---

---

---
Market Friday of @dswigle

---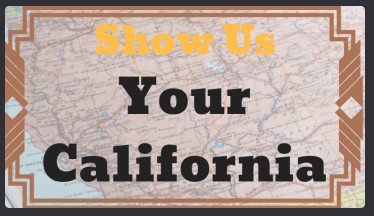 ---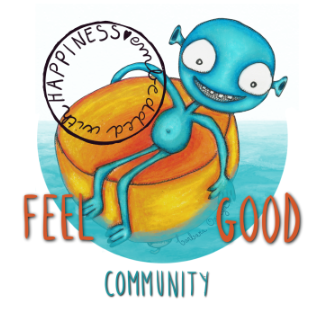 ---
---

Project Designer: @arcange Web Designer: @techybear Graphic Designer: @captaink
---