Heading outside the city | A refreshing Wednesday Walk.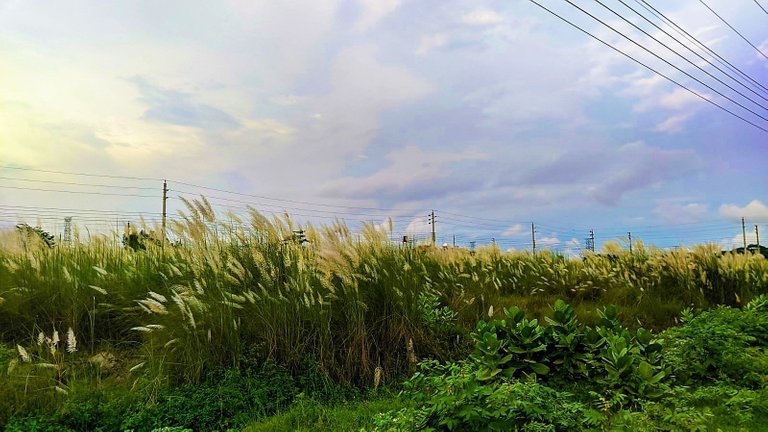 Getting to see the wide sky where nothing blocks your view is almost impossible here in this megacity.
Fortunately I this is the place where I can take a walk to have this view. This is a large open field, still not residential but many construction works are going on. During this season, we get to see a lot of 'Saccharum plant', you are seeing the white flowers in the photo.
The walkway I have to take is also interesting. I have to cross a bamboo-made bridge just like the old days to reach this place.
Let me show you.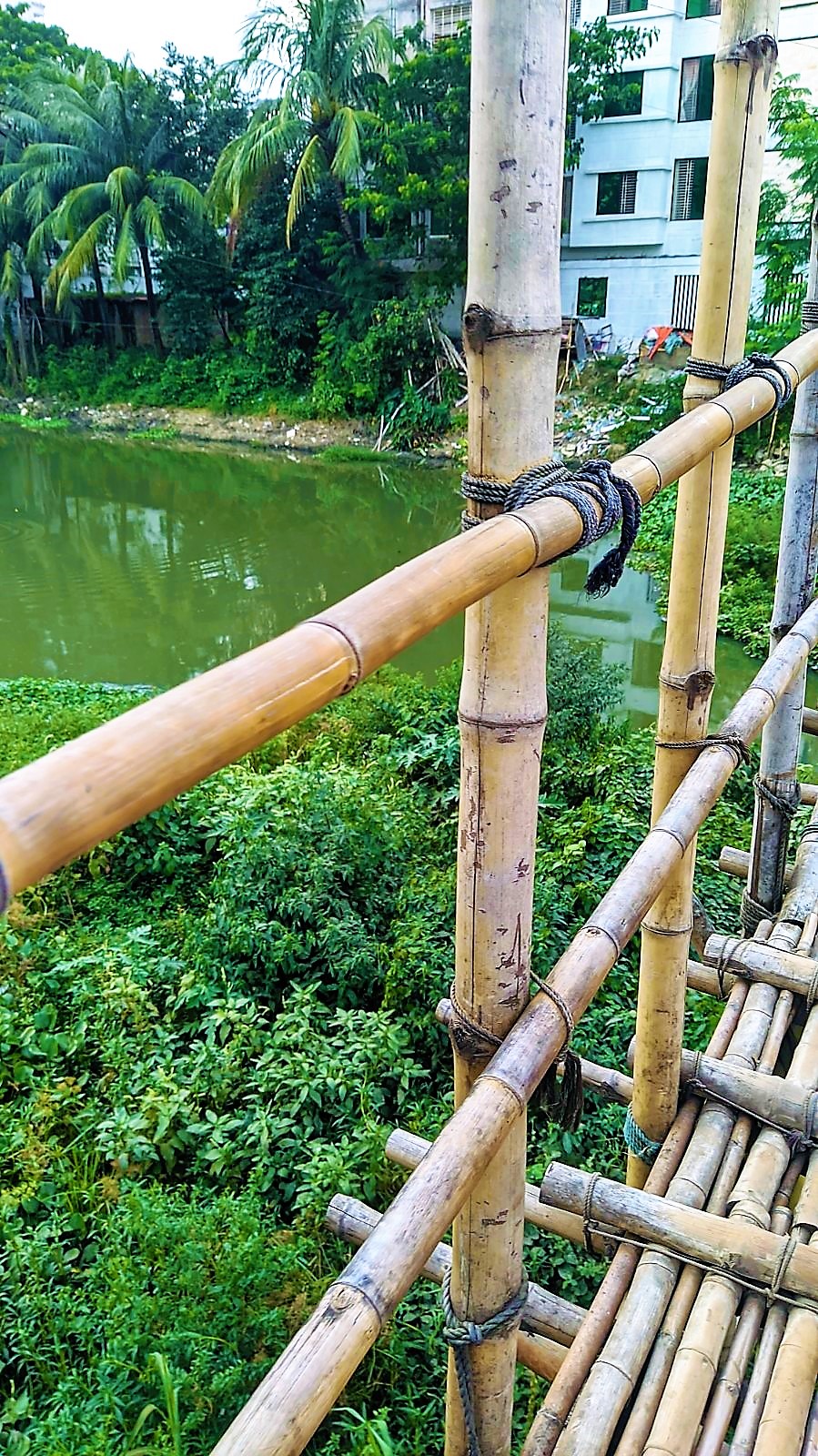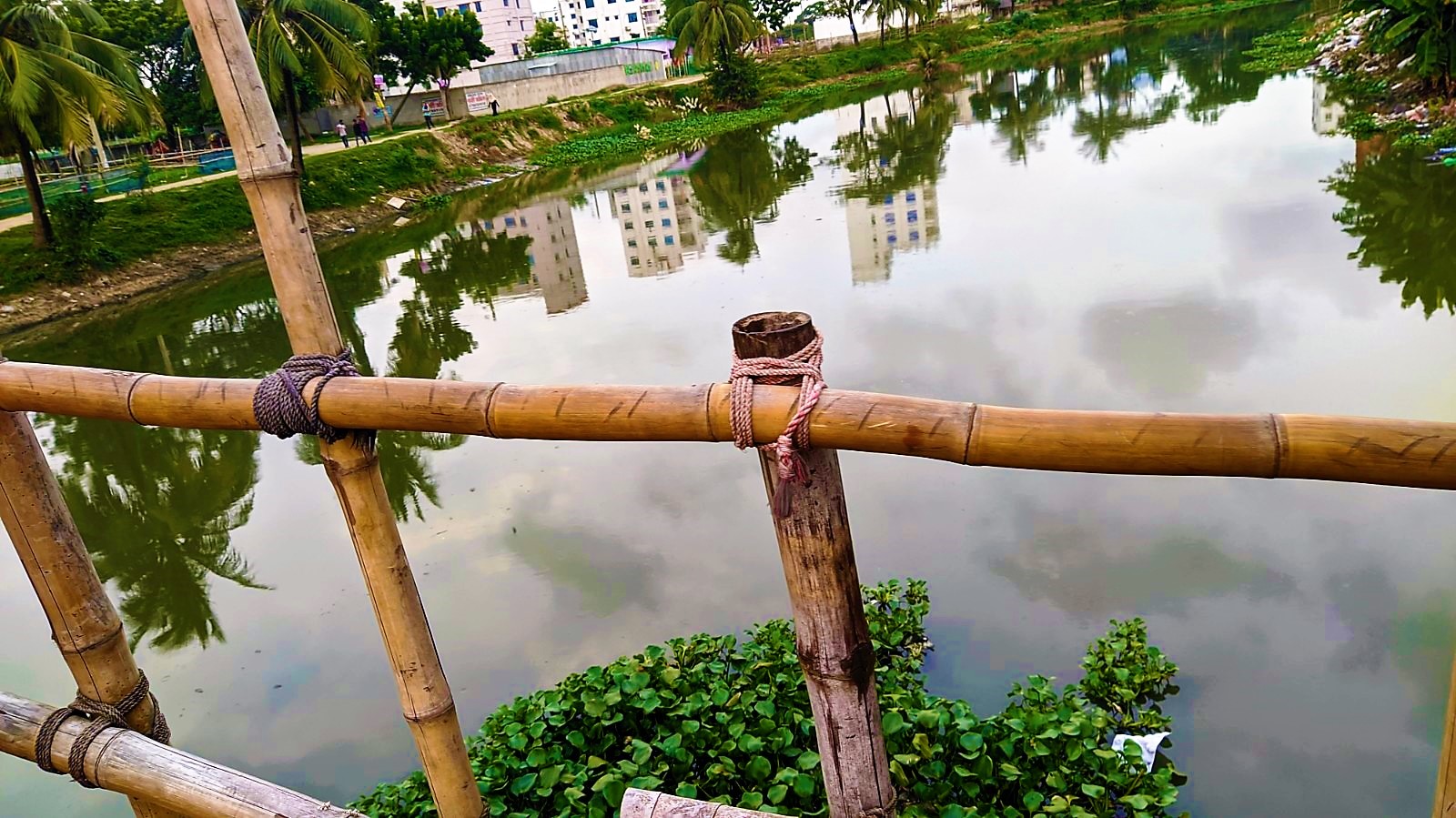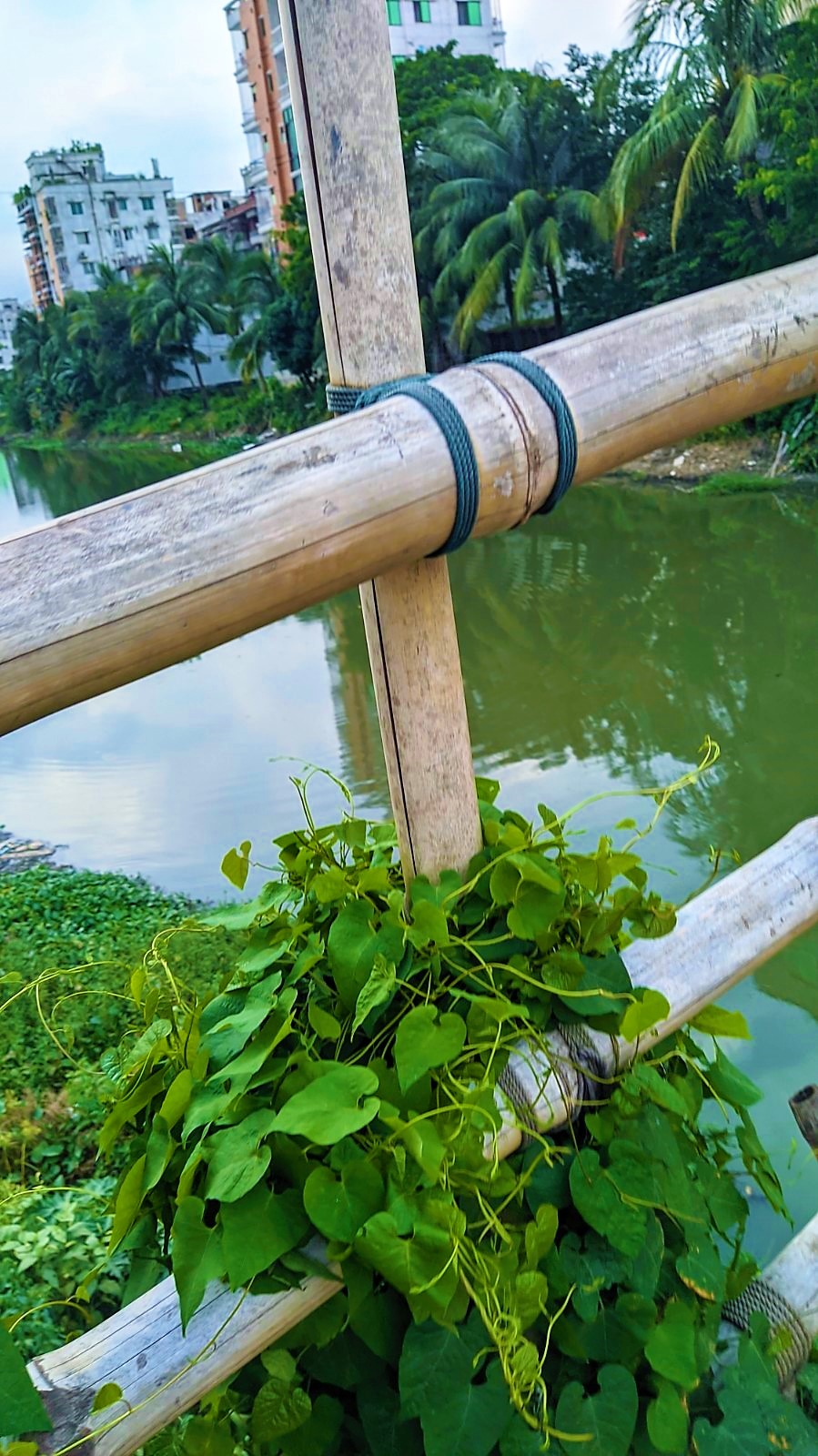 This bridge is just a few meters long, takes only a minute to cross. But it's an experience coz it's shaky. If you are not familiar with this you will get scared just like me. But don't worry, hundreds of people cross this every day, it's safe.
After crossing this bridge, you will find yourself almost out of the city. One side of the bridge is full of highrises and the other side is almost empty, isn't it crazy!
If you walk a little you will get to see the large field, some newly constructed buildings here and here.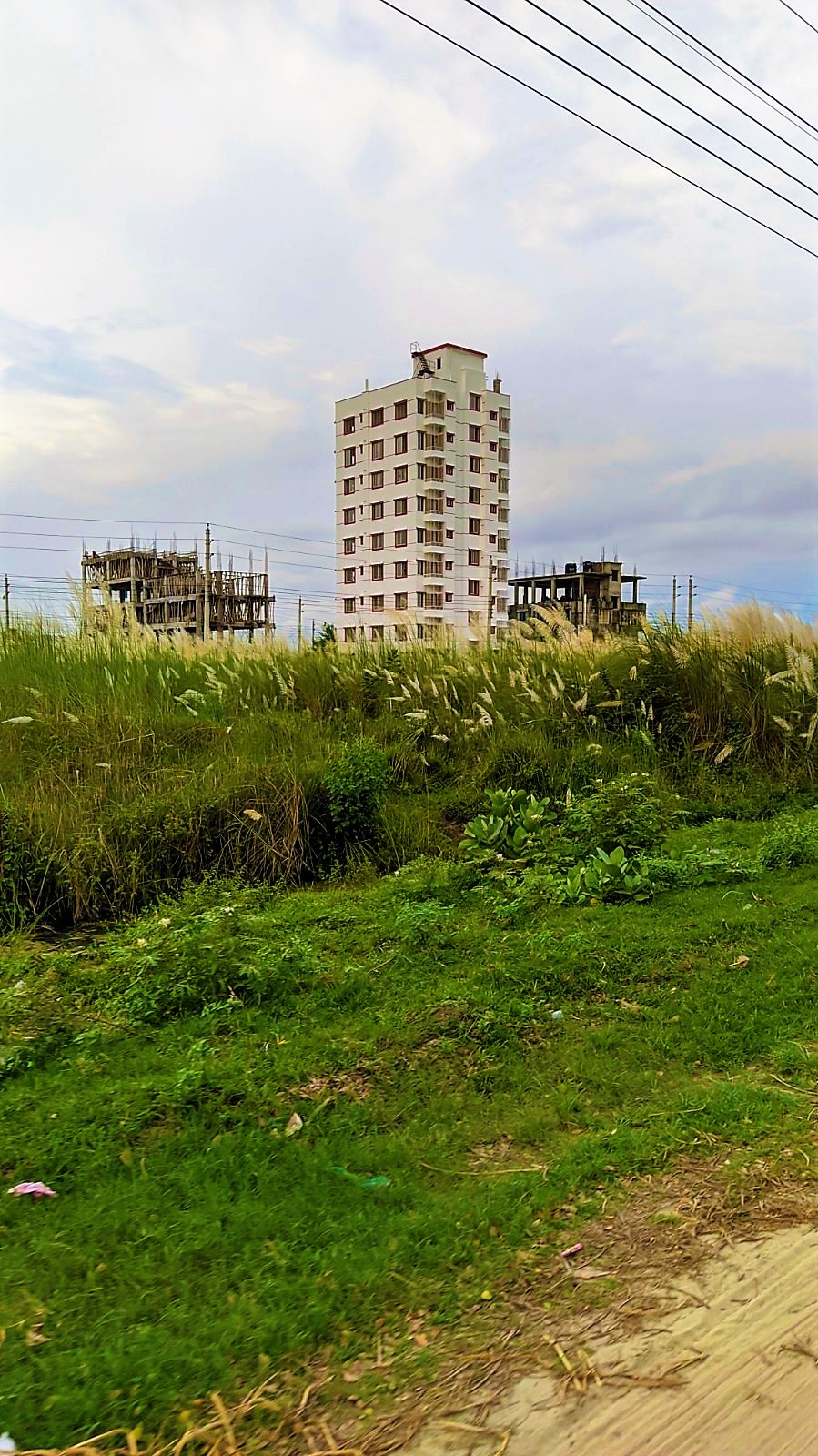 I usually take a local ride but yesterday I decided to walk a little. The weather was windy and I really enjoyed the walk.
Winter is also green here and never gets that cold. But yesterday I was chilled by the wind, maybe because I had no winter clothes on or maybe it's getting cold day by day. But it was refreshing. Mostly because I feel like I can breathe without inhaling any polluted air.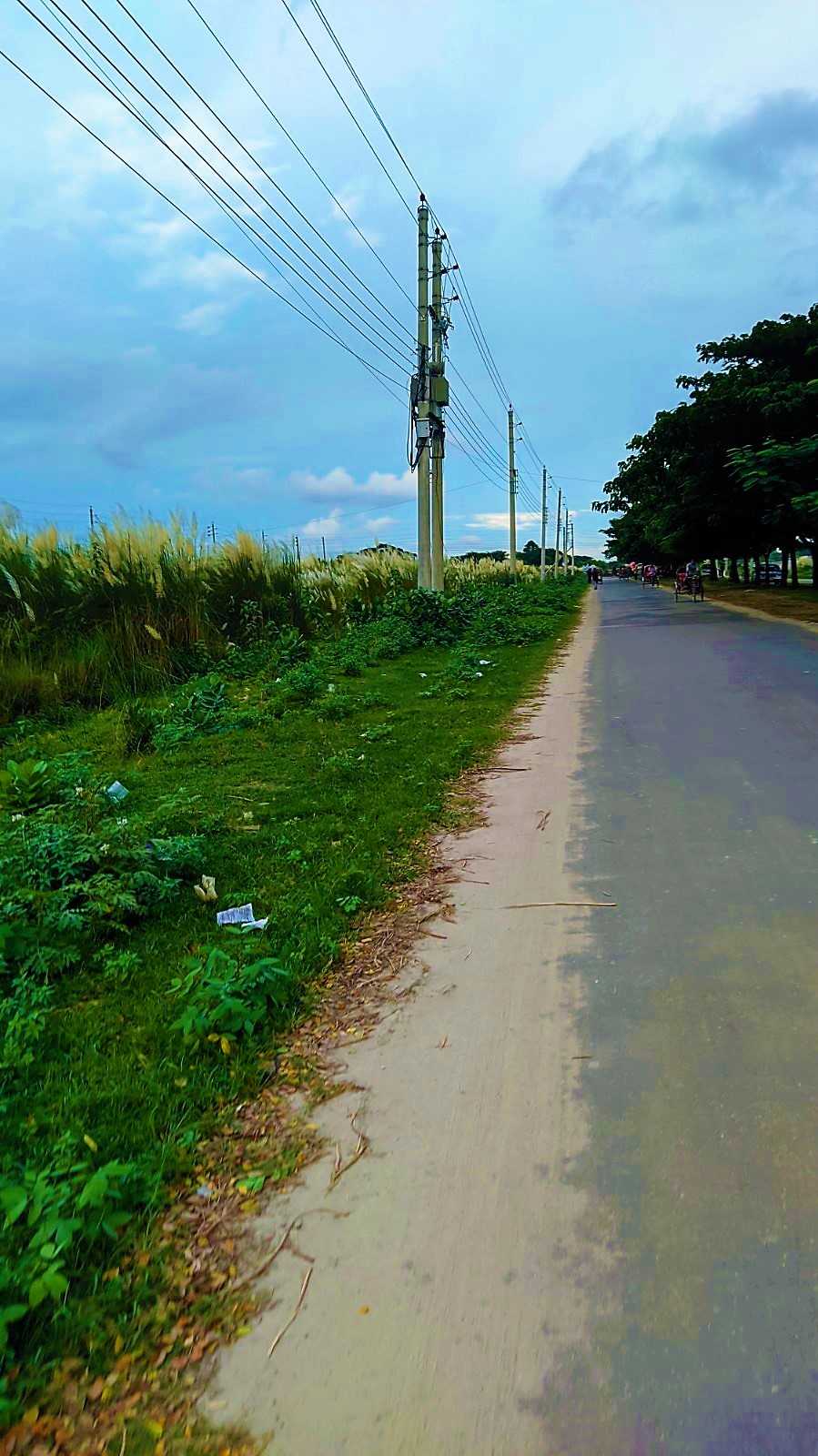 There are some huge open spaces where people go to have an outdoor picnic and something like that. I sometimes go there spend some time too. But yesterday was a walk day, I went to this street and then came back home after a while.
The sun was setting and it was getting darker. I went back, took the same bamboo bridge.
In this crowded city, it's a blessing to have this place around us. It was a little escape from the town, some fresh air, and a good time out there.
I wish to walk on this street again soon...
---
---