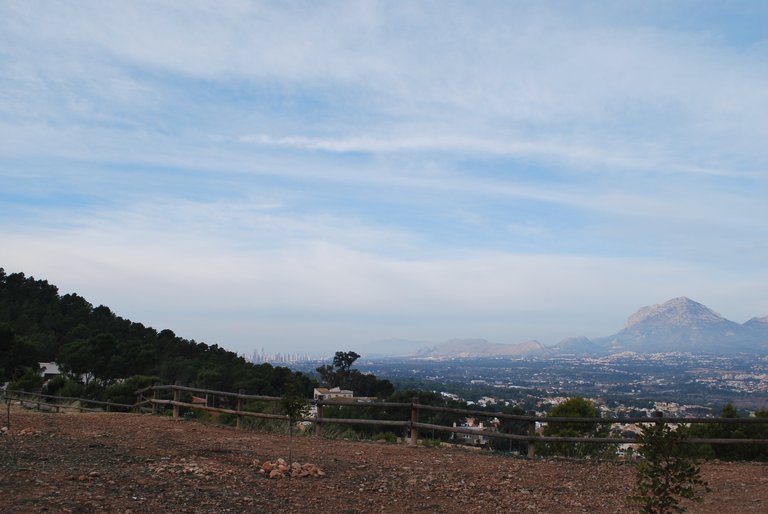 One grey, unusual day dawned. It is Wednesday, one day before the introduction of new measures in our region. There will be fewer walks, outings and we generally return to a more sleepy regime.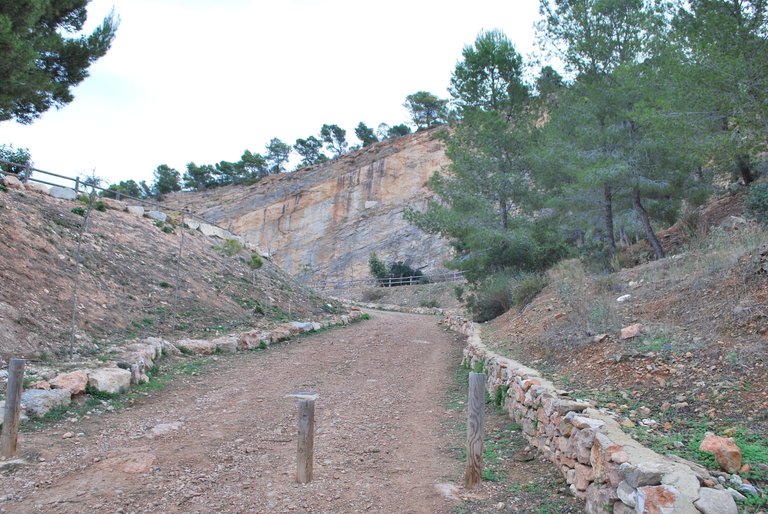 The guys took advantage of the last day of going to the gym and I decided to go for a walk. For #WednesdayWalk. My first post in this community and with this tag.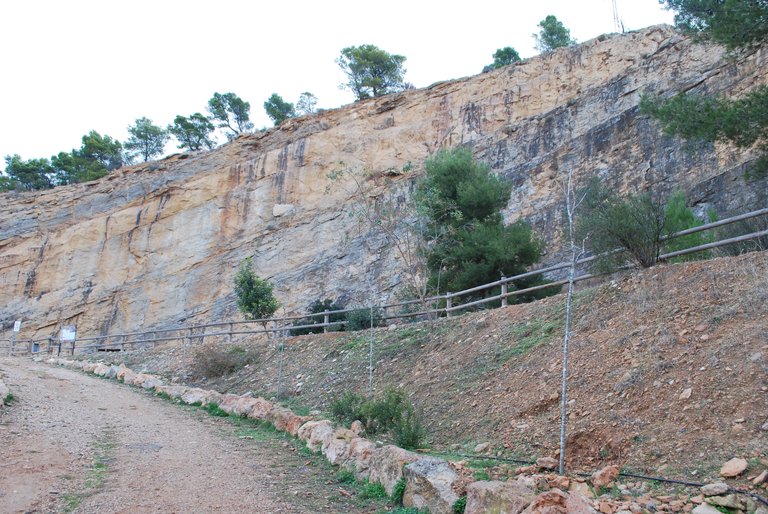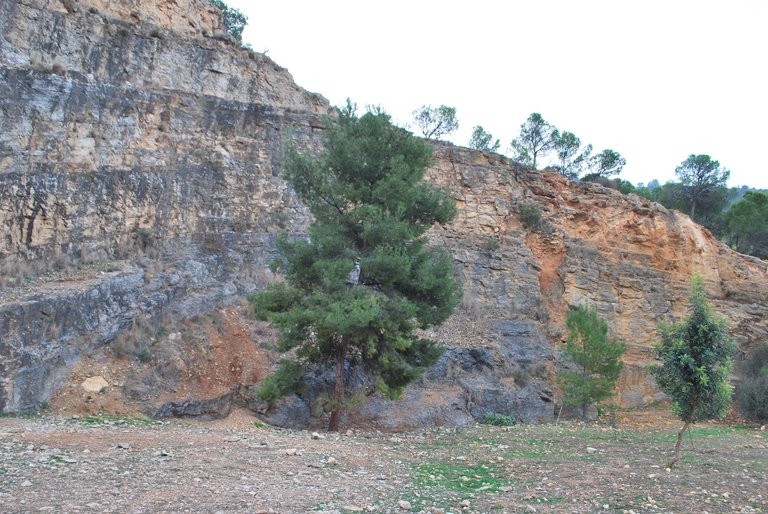 As I already mentioned, the day was grey and the sky white. Instead of those bright colours, the sky dully and indistinctly covered the mountain. The sun was stuck somewhere.
I have gone to the abandoned quarry. It has not been used for a long time, and about four years ago the city council have turned this area into a recreational area.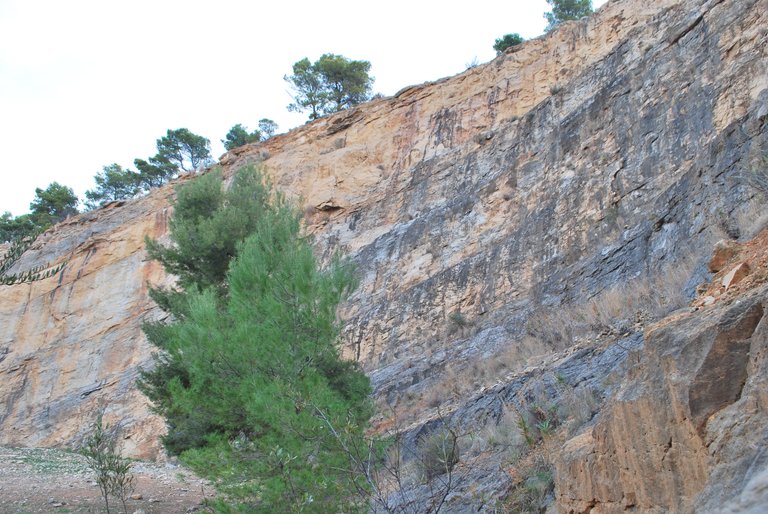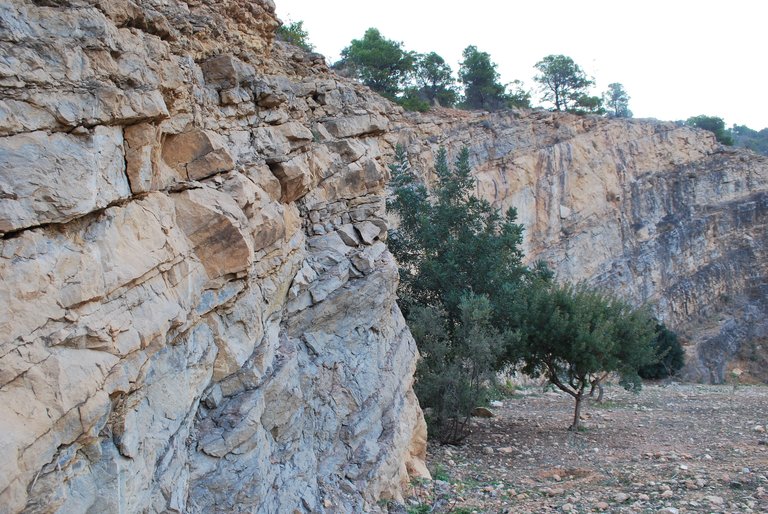 The skirt of the mountain can be climbed. They have put a via ferrata, which can be used, but you have to carry the appropriate equipment. So, I'm just going to walk around there.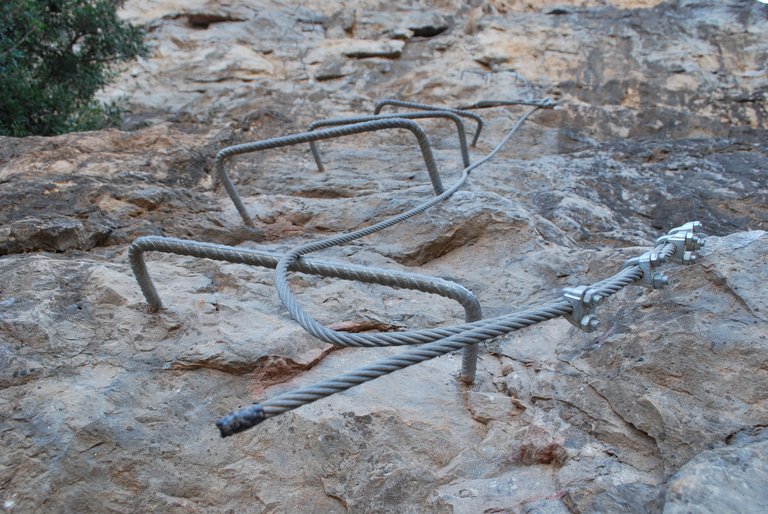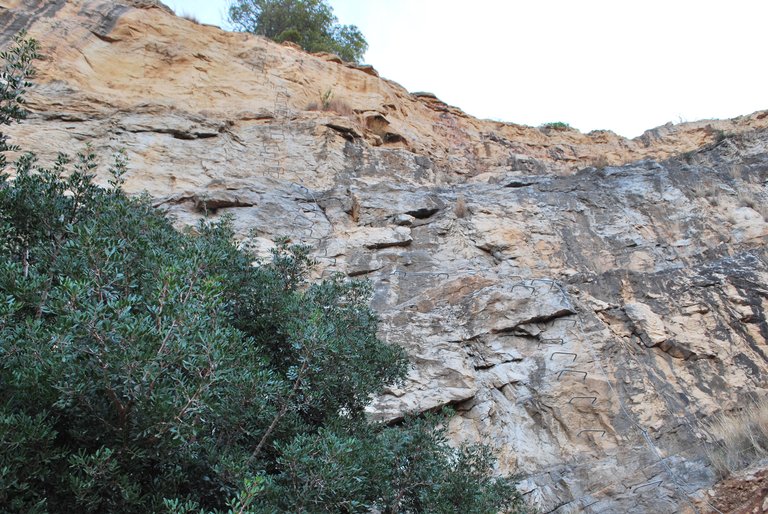 Maybe I could use the playground. At least, it looks a little bit happier than the sky.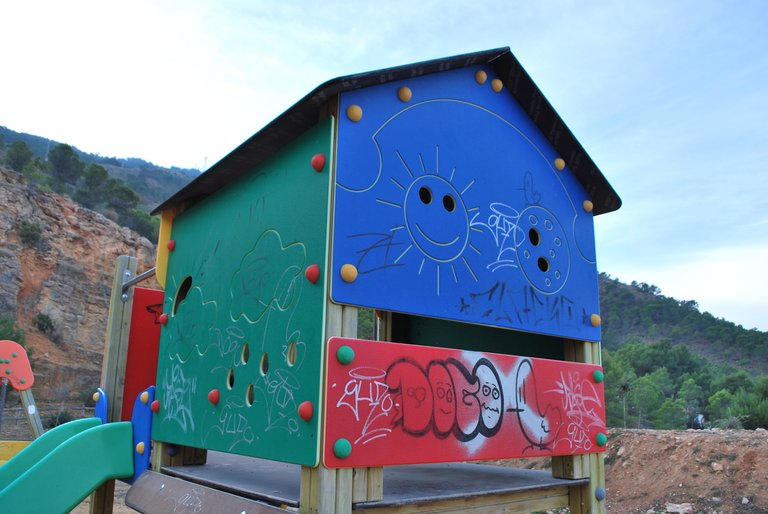 The dog is not mine. Just a visitor who had the same idea.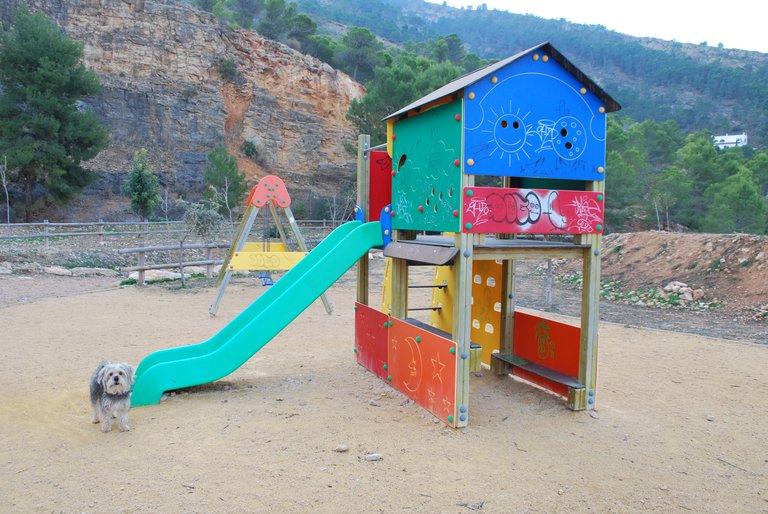 This is one side of Sierra Gelada. If I would continue this way, I would go to the lighthouse.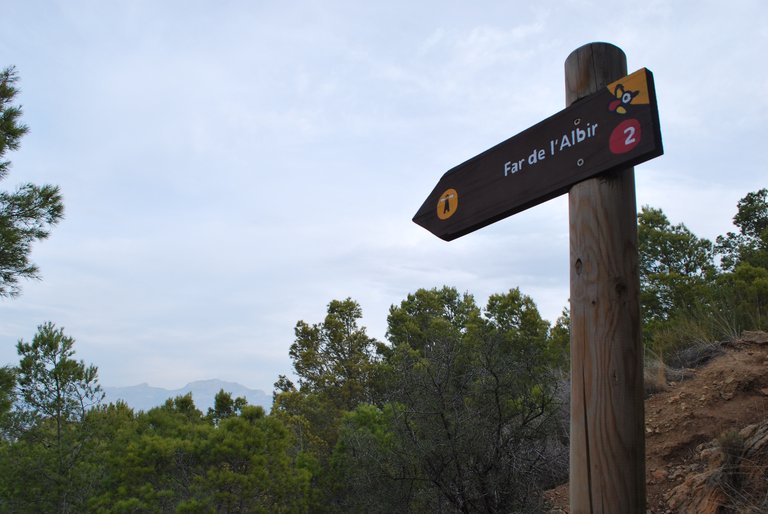 The view from here is usually remarkable, but today, because of that strange grey, it is not something extraordinary.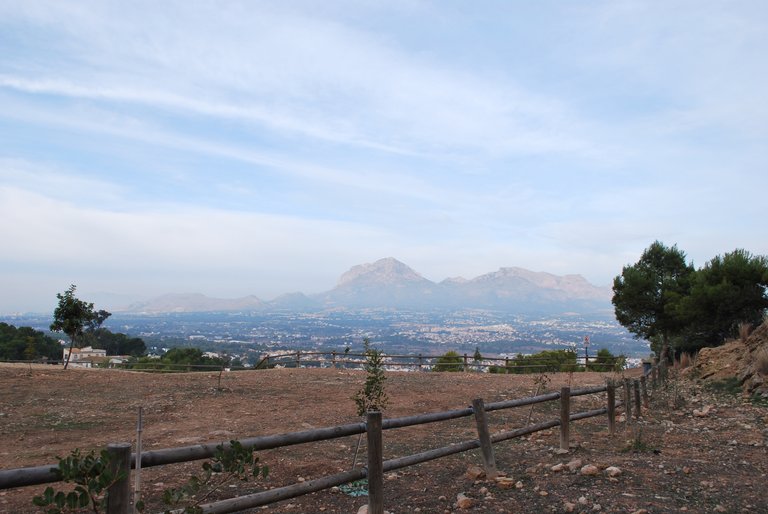 But what I found in the top of those small walls improved my mood.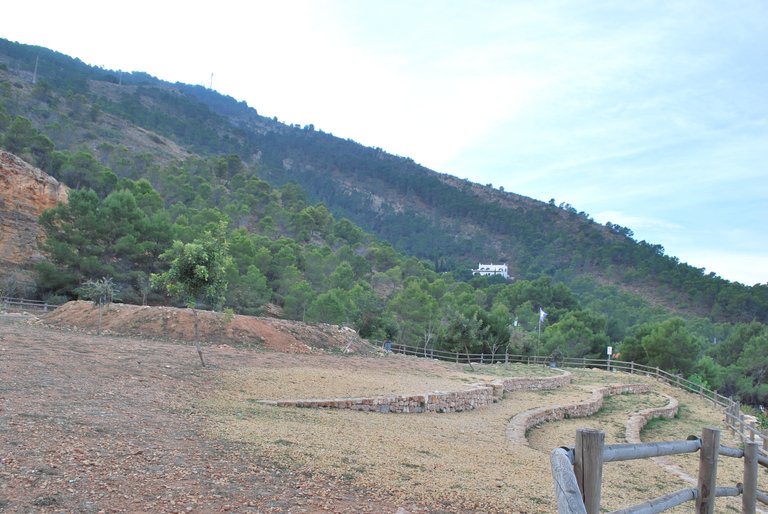 I saw various figures, made of pebbles, in the concrete. Some represented bare feet.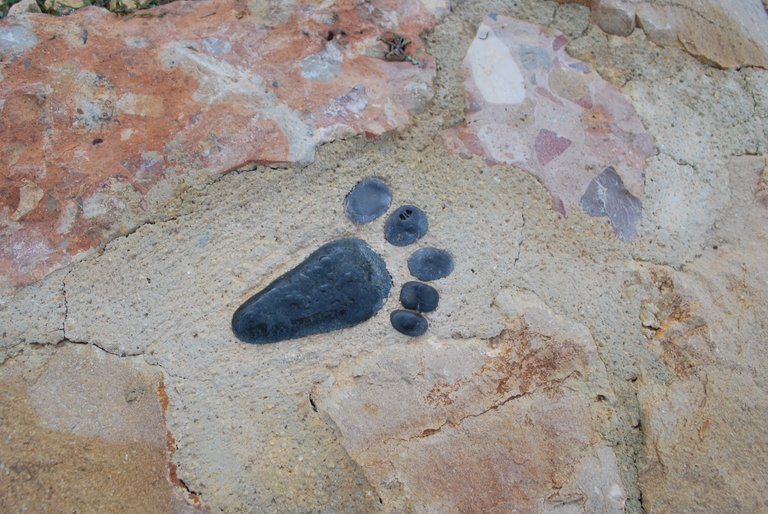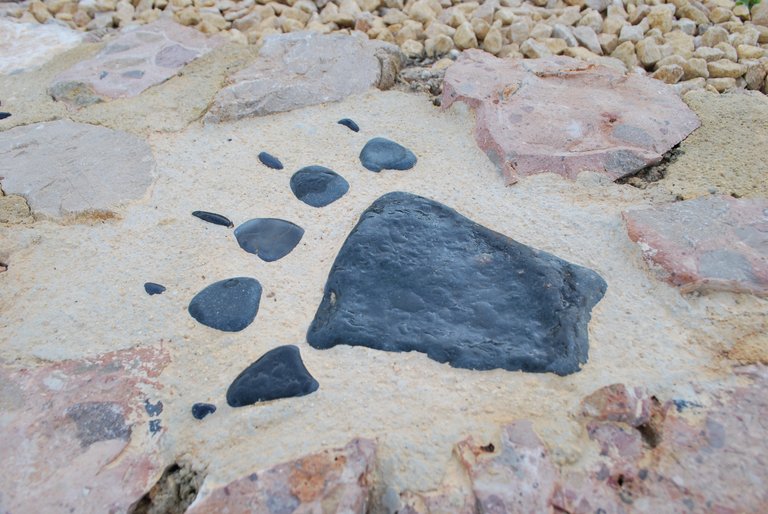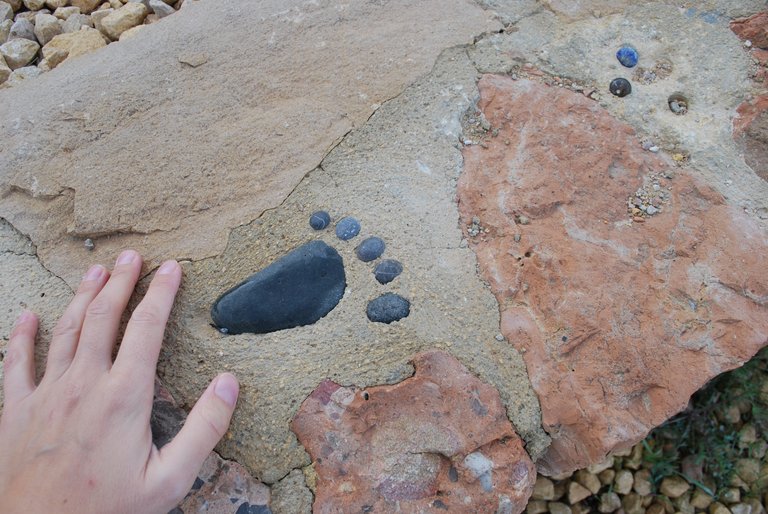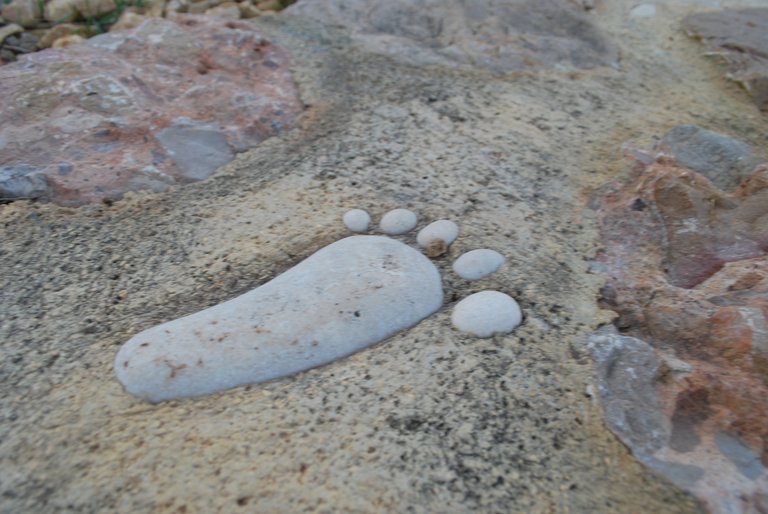 There were also a variety of animals. Butterfly, jellyfish, scorpion ... I liked everything.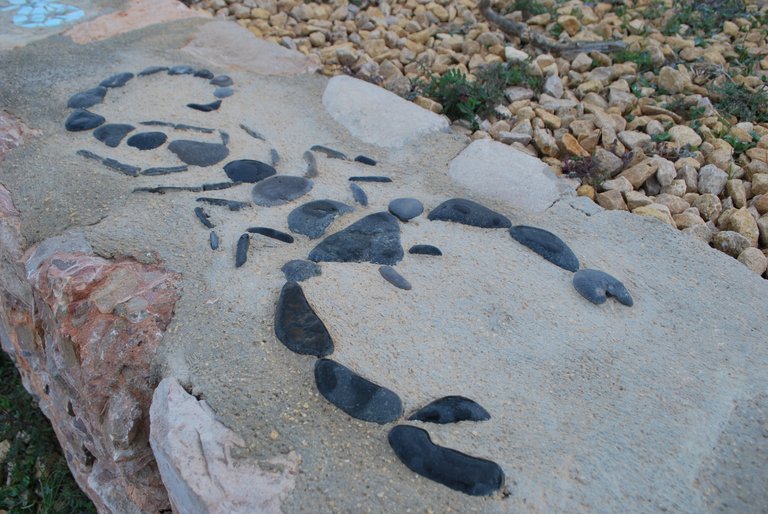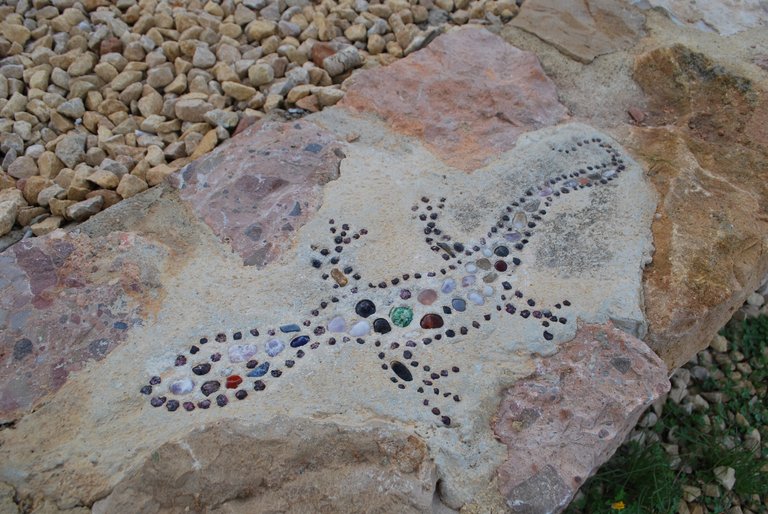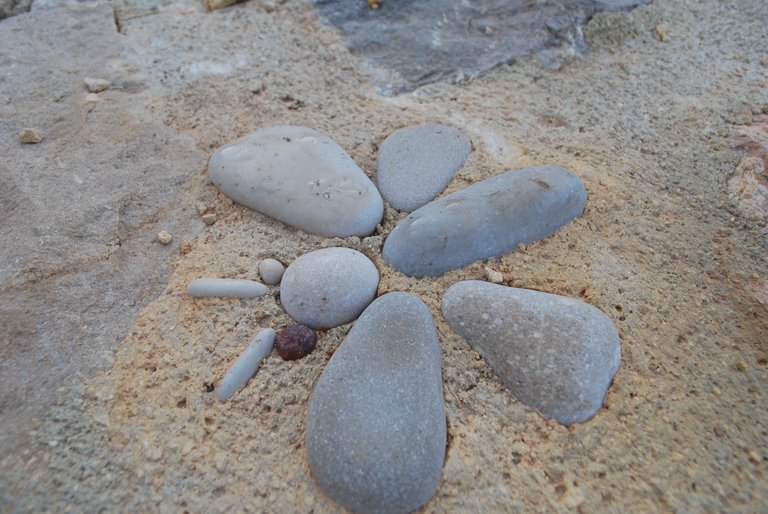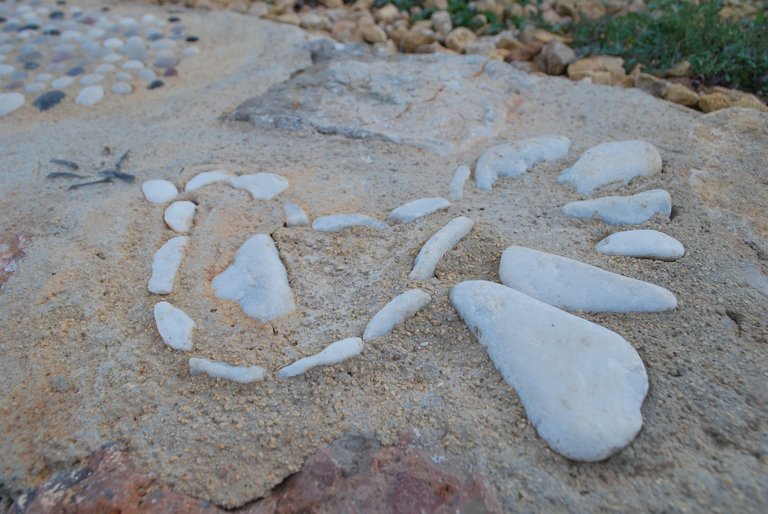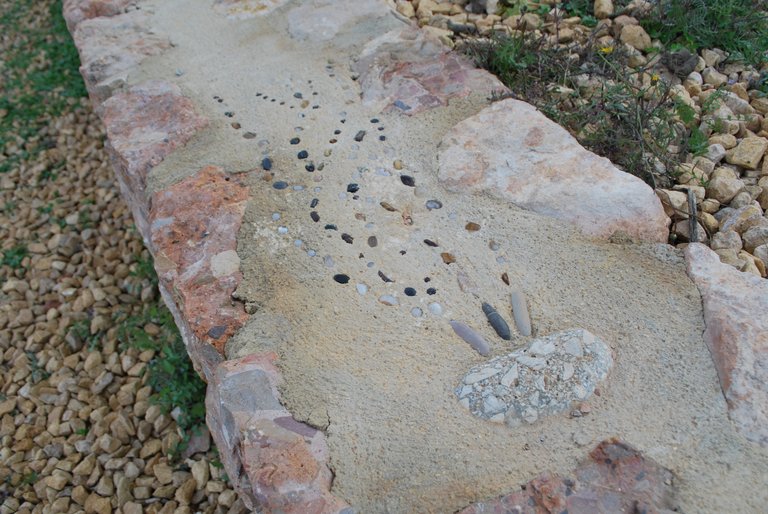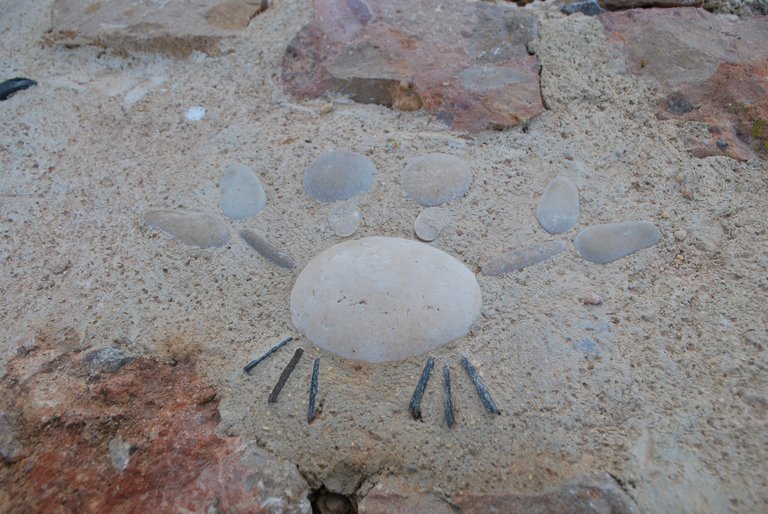 Little flowers also found themselves there.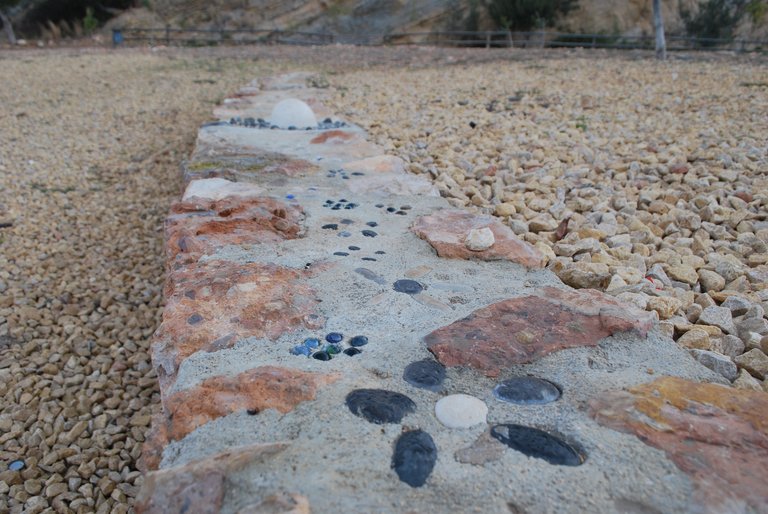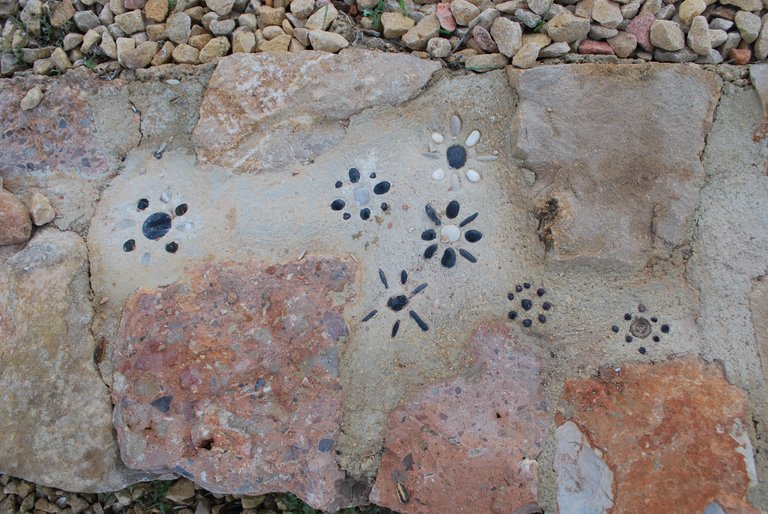 What I liked the most were the following figures. Yoga poses.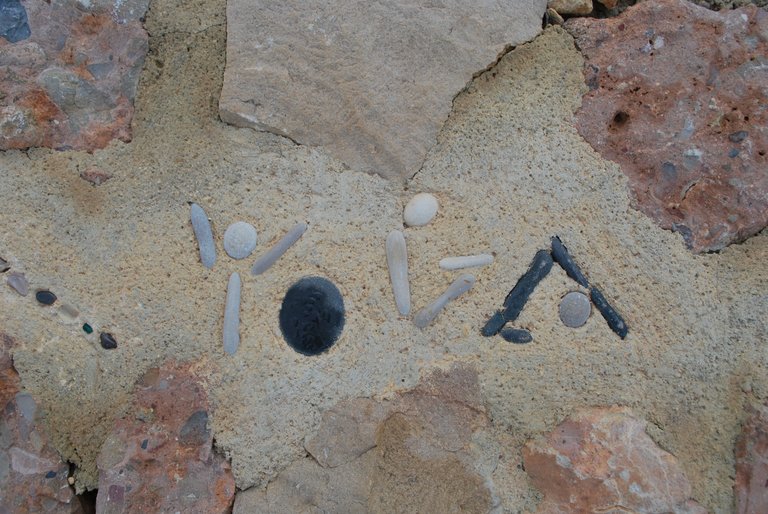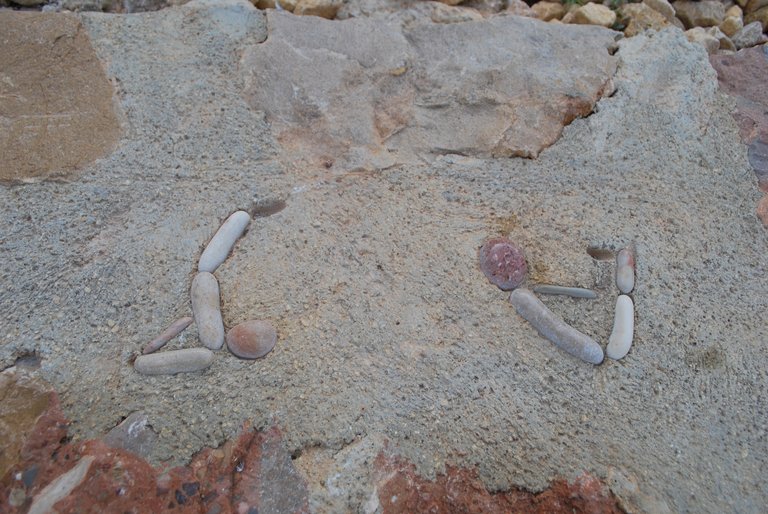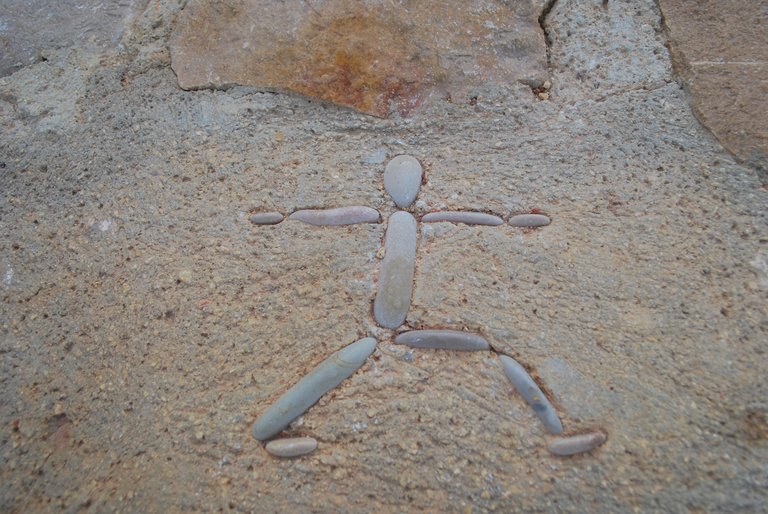 I don't know how to say the name of each one, but if there are those who would know to explain, I would not complain.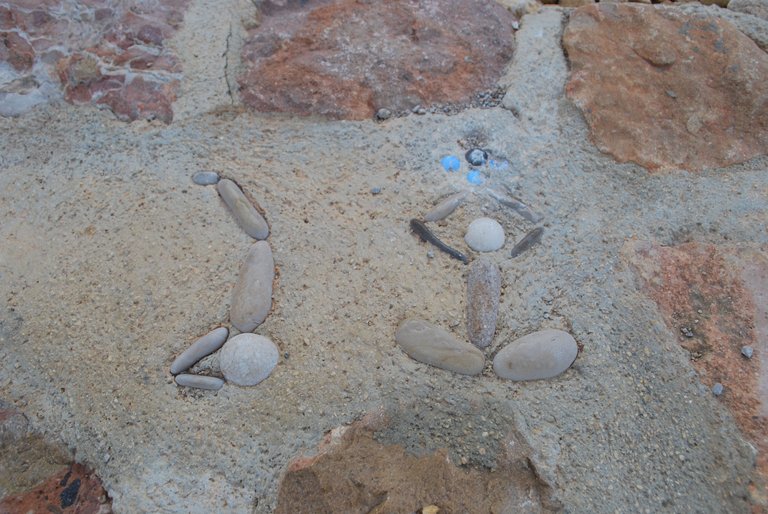 How patient it took to do this. Of course, we can see that the figures are made with pleasure, they are so beautiful.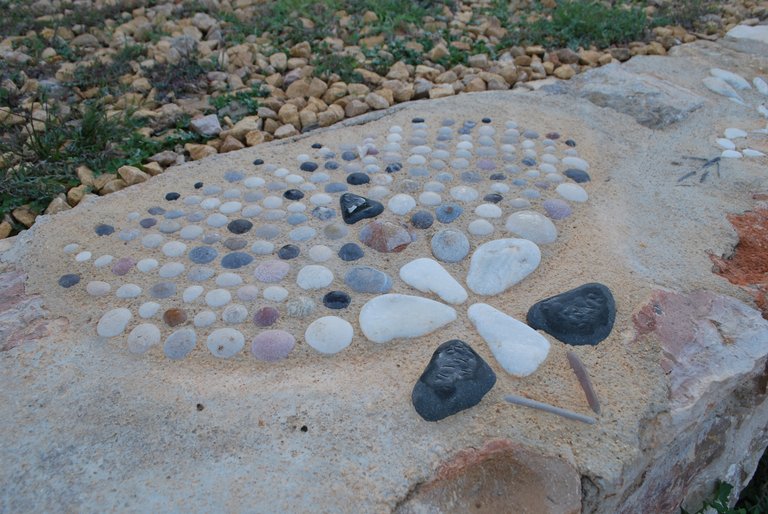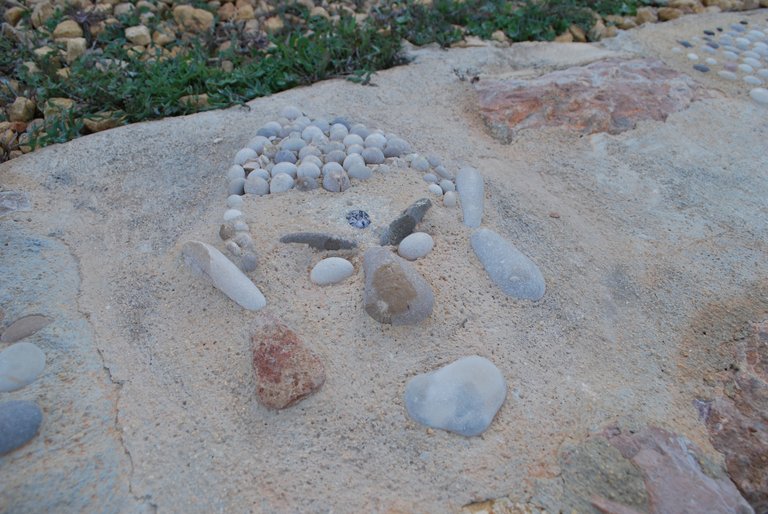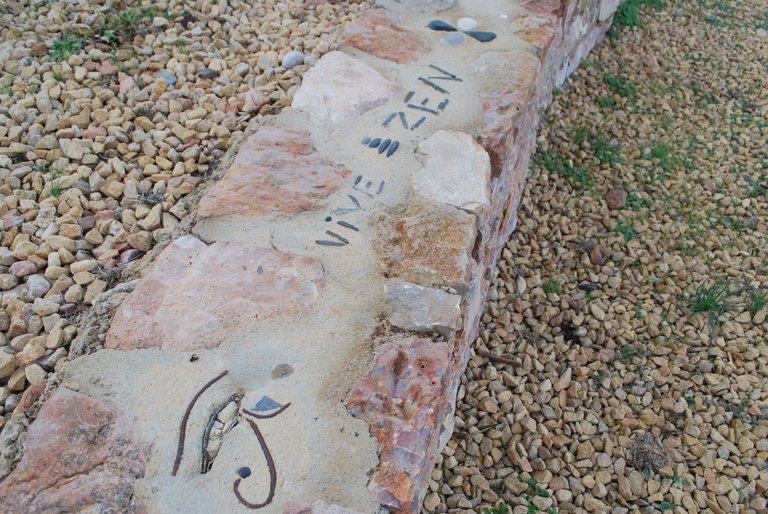 Live zen.
In one of those small walls, covered with concrete and figures, I found some lost keys. Who would not be mesmerized with all those nice pebble-figures and leave there some belonging?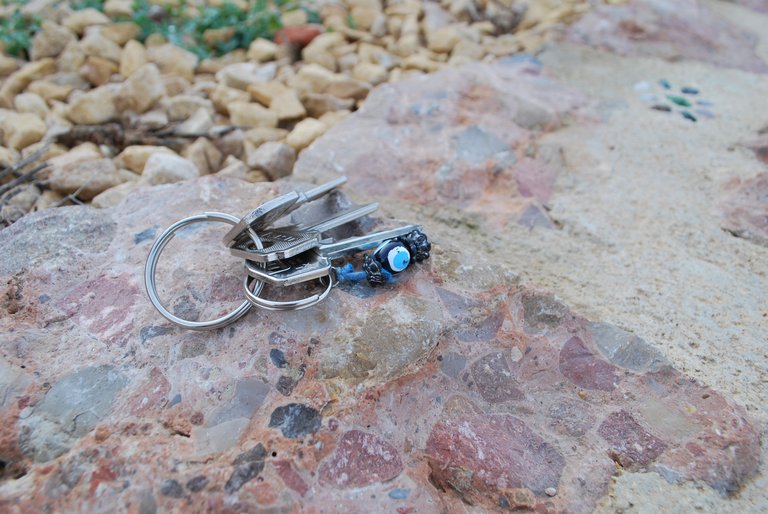 I checked if I carry everything I had with myself and headed back down to the town. Wednesday morning, January 20, is the date all these photos were taken.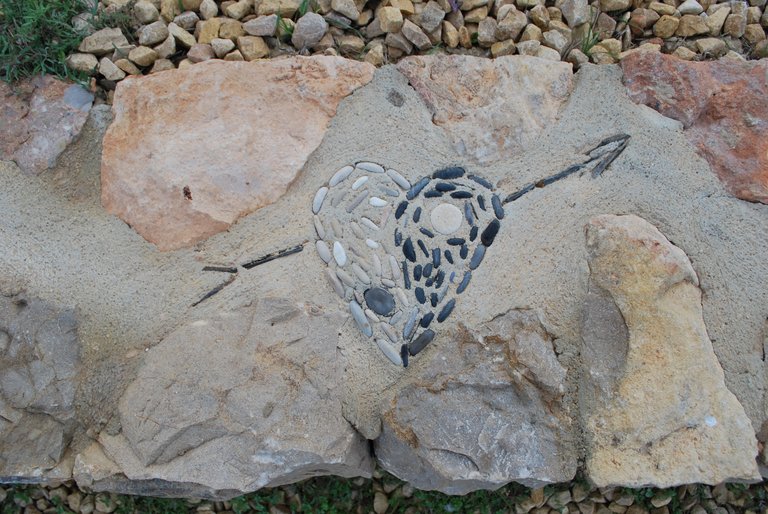 Stay well everyone...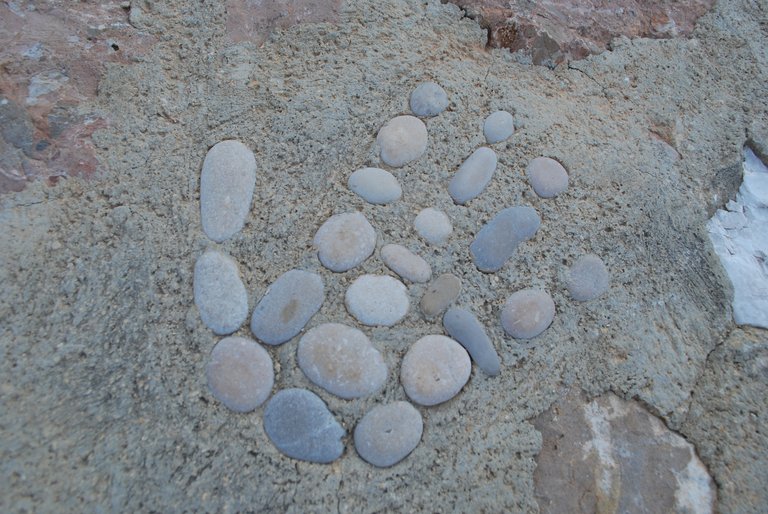 ...and live loving