Wednesday Walk at Blakeney Rapids Trail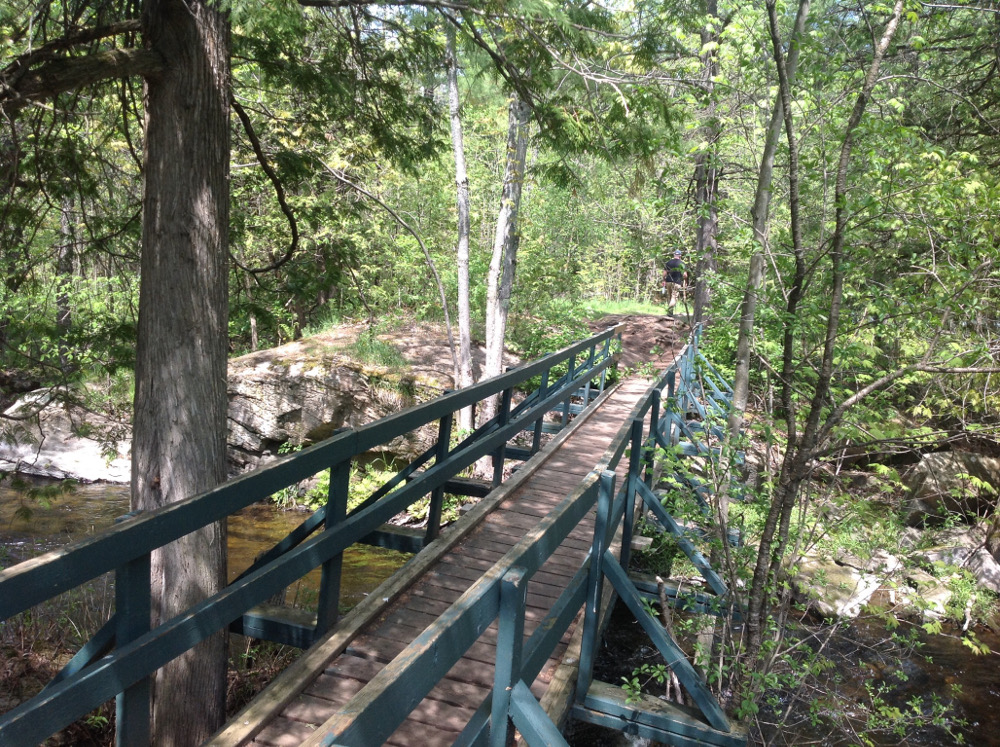 Today we drove 30 minutes Northwest of where I live to walk the Blakeney trail. This was my first visit.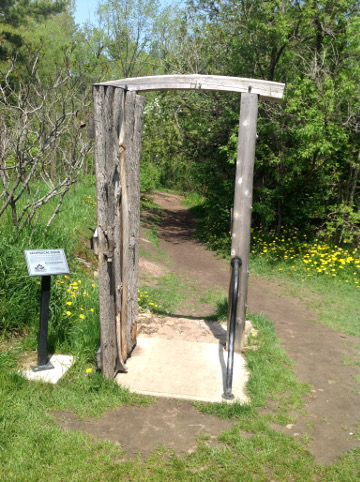 It was cute to have a door marking the entrance to the trail. The plaque beside it talked of the symbolism of doorways.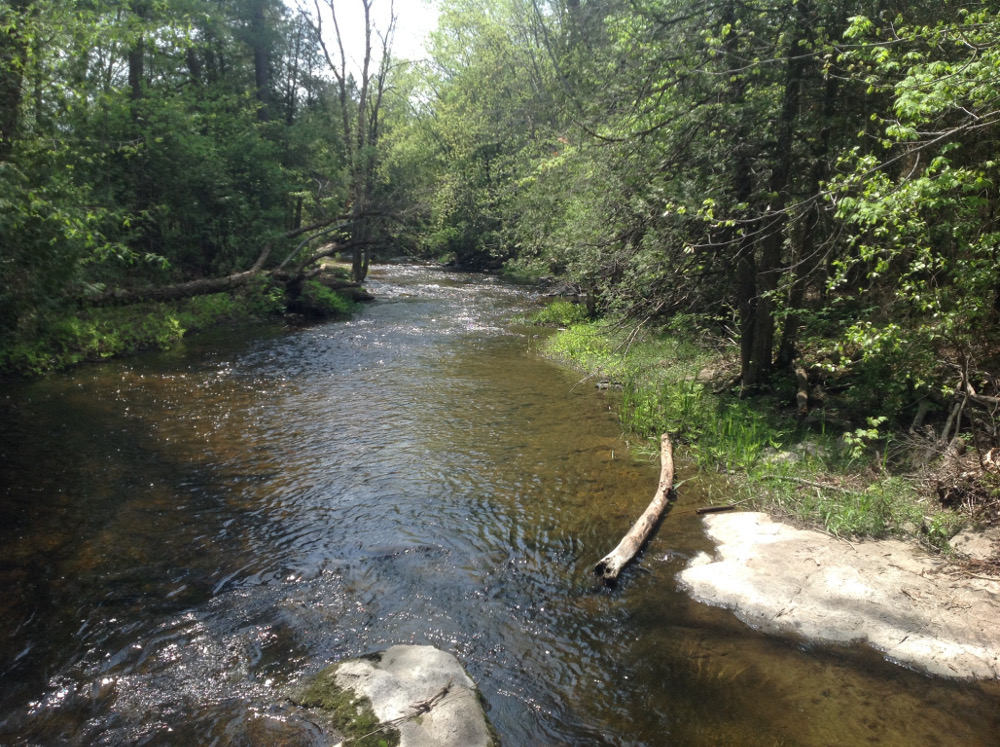 I took this photo while crossing the first of about 5-6 foot bridges.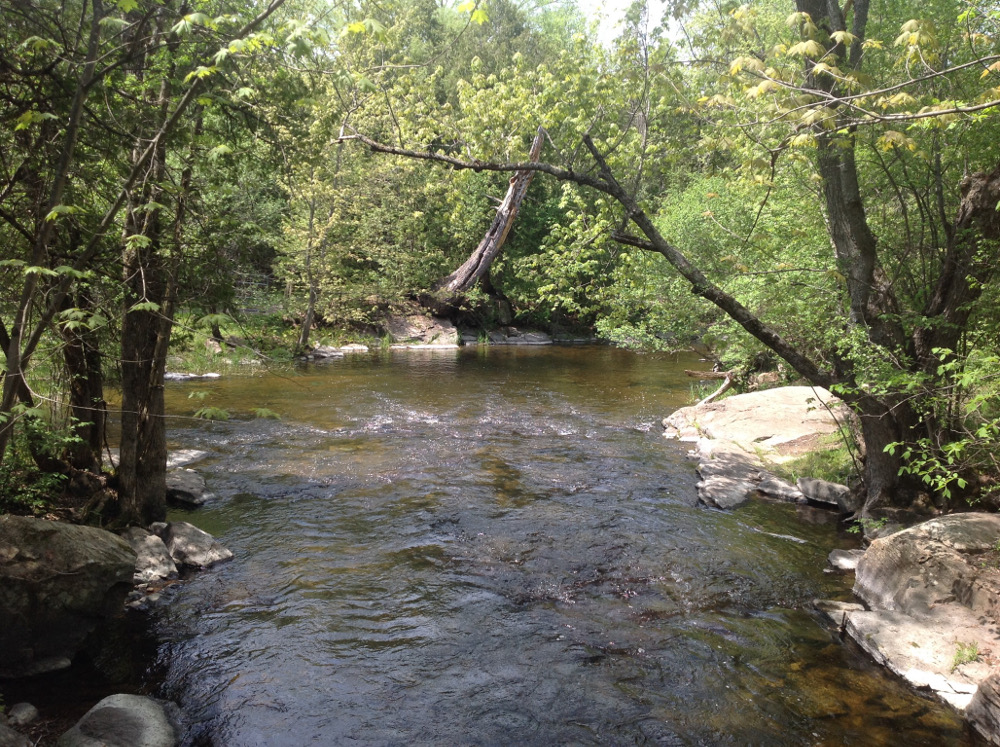 Blakeney is a tiny hamlet in eastern Ontario, Canada in Lanark County on the Mississippi River -- not the famous Mississippi but this much smaller one. In these days of amalgamating cities, it has become the Ramsay Ward in the town of Mississippi Mills. Name changes apparently aren't new to Blakeney. A plaque at the site said it was originally named Norway Pine Falls, Snedden's Mills and Rosebank. It was formally named Blakeney in 1865.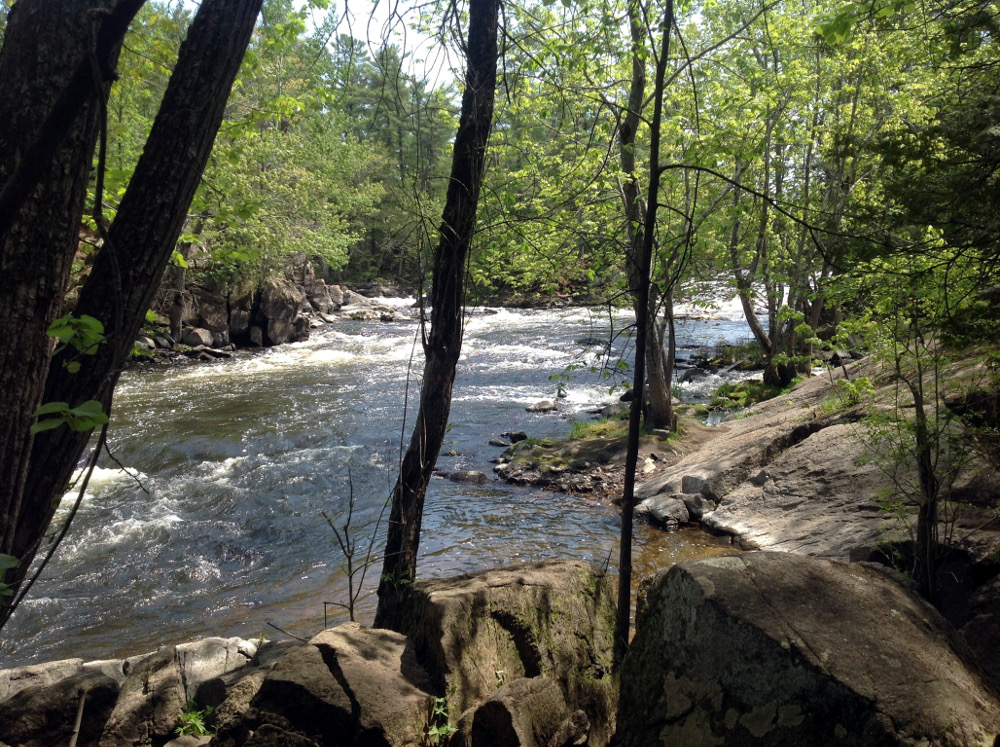 Back when it was settled in 1821, settlers realized the potential of the rapids for powering mills, and at one time it had sawmills, a gristmill, an inn, tannery, flour mill, woollen mill, blacksmith shop, post office, cheese factory and Presbyterian Church along the river. Today, nothing remains of those industries but stone foundations.
The trail itself is about 1.5 km (.93 miles) with several offshoots.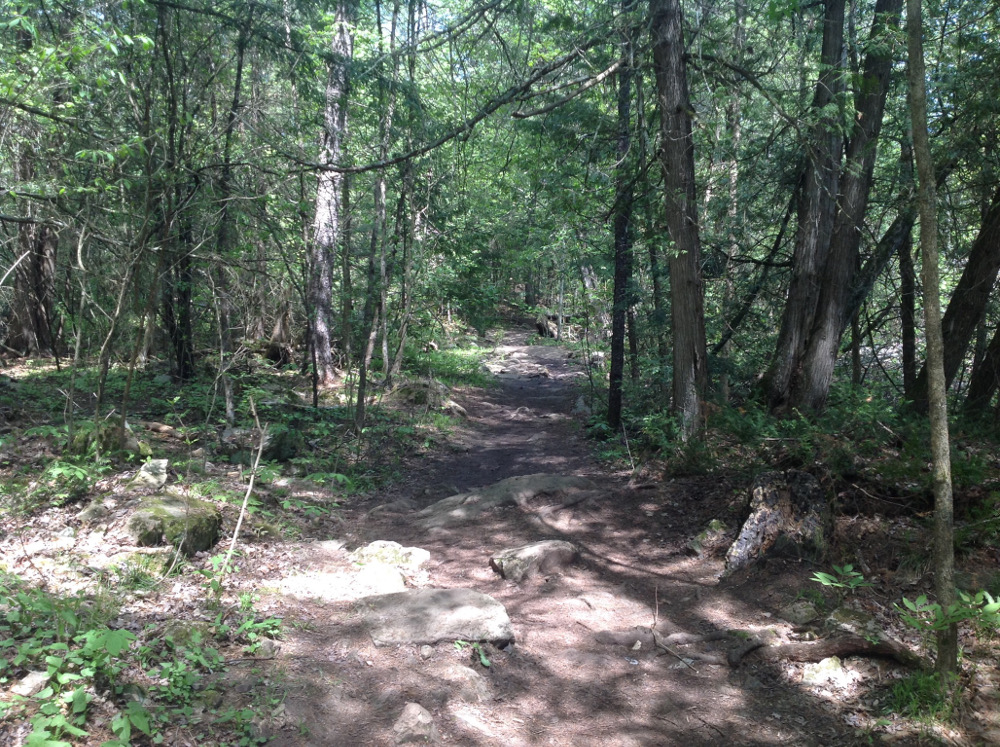 Ontario has a trail rating system and this trail is rated as moderate. It's not long but you can see the rocks and roots that can make walking a little difficult.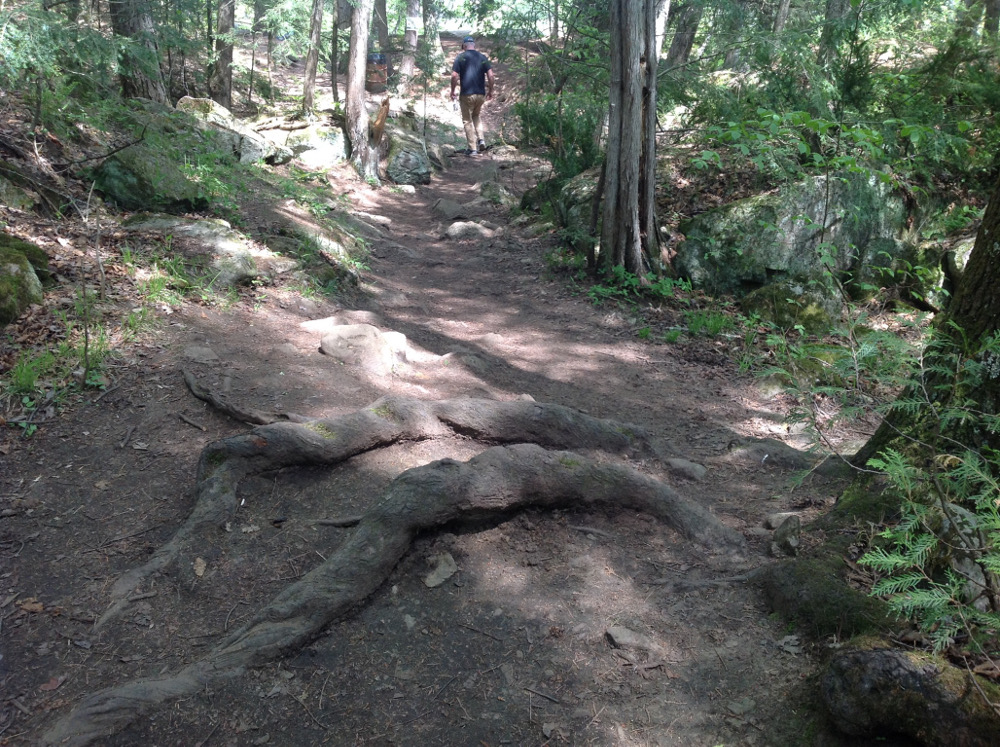 Don't trip!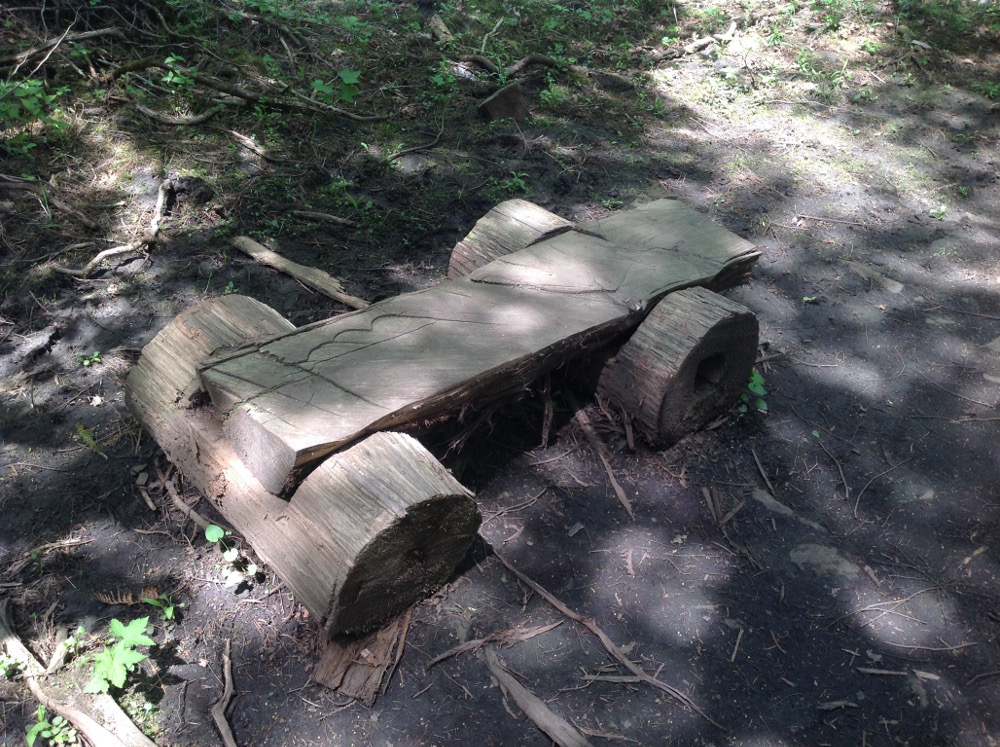 There are places to stop and sit as well as picnic tables. This is one of the more primitive benches.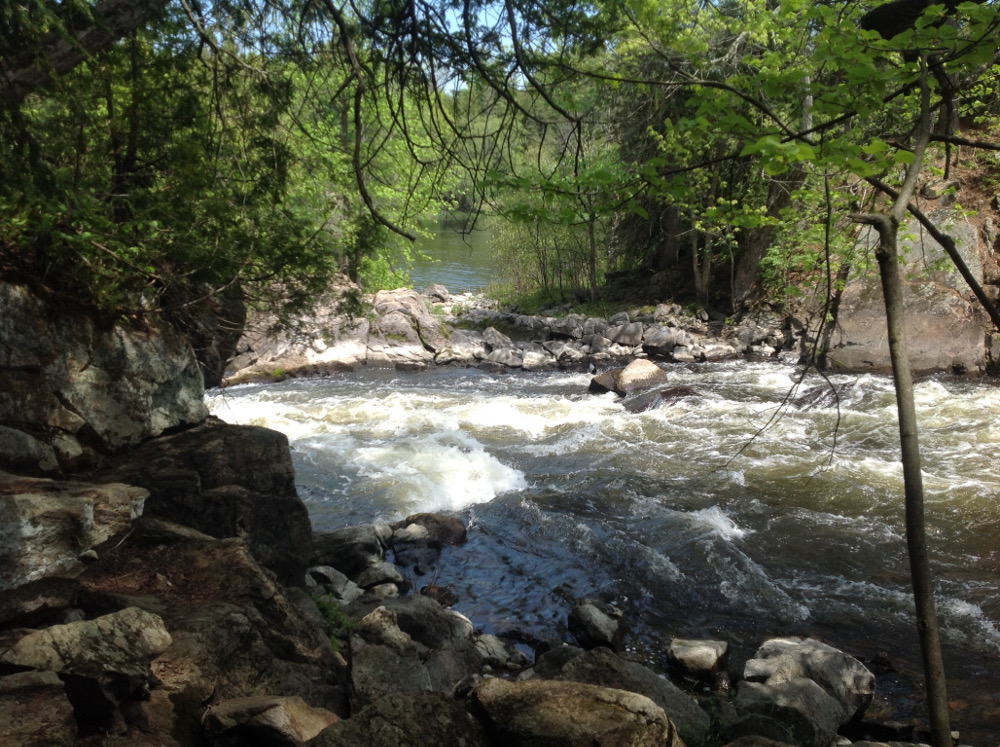 The rapids and the bay in the same photo.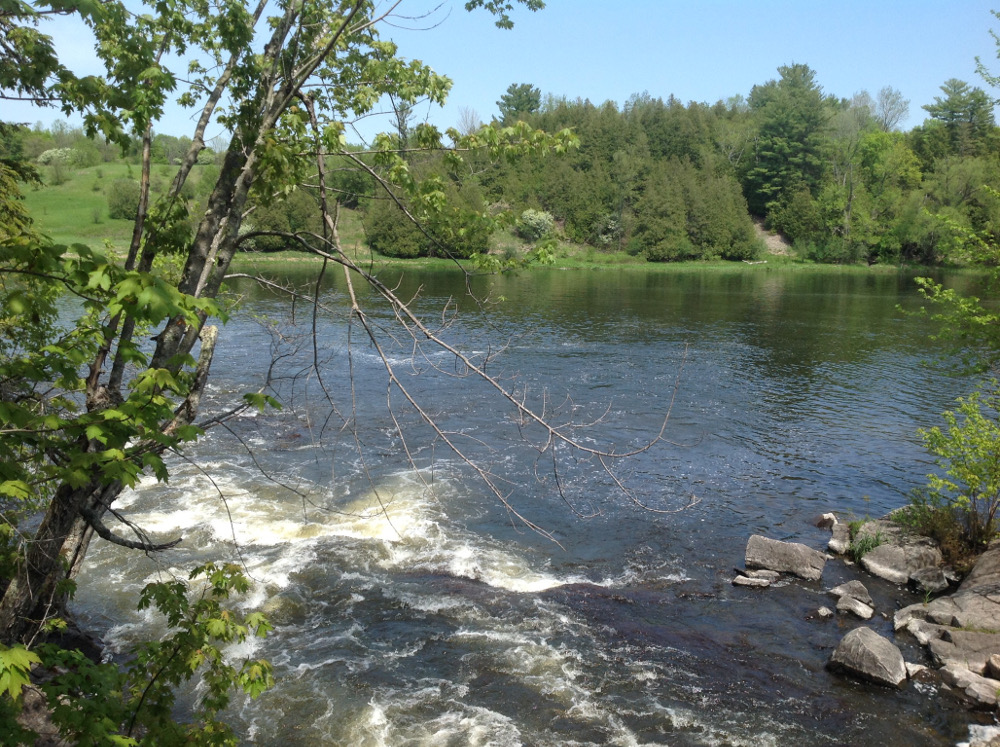 And we have reached the bay. We turn around to retrace our steps back to the car.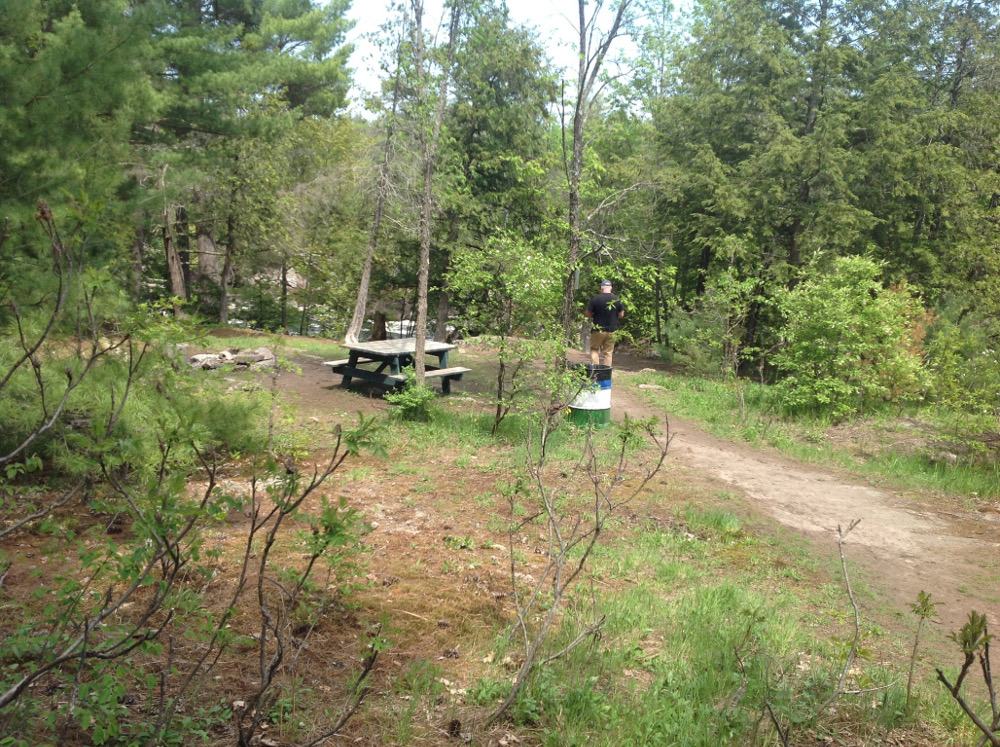 A nice picnic spot, above.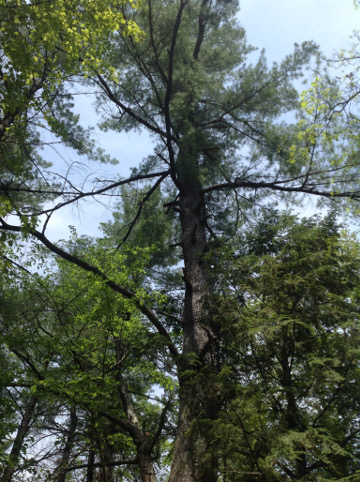 There are some beautiful big old pine trees here.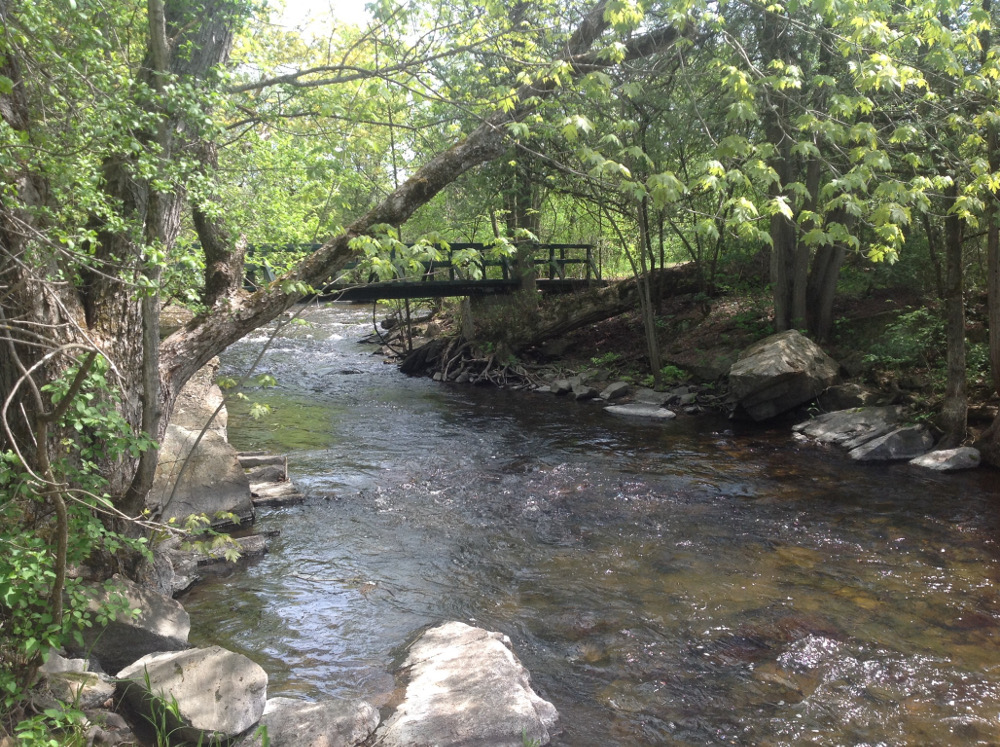 One of the bridges.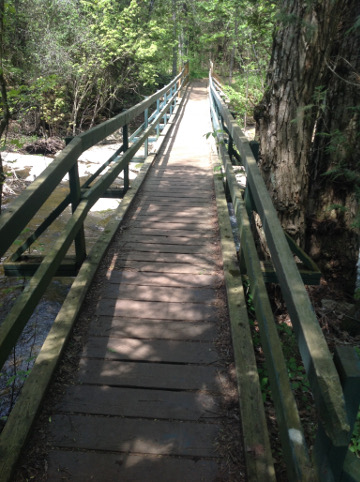 And we're done. It was a nice walk today. Walking is one of the things we have found to do in our current covid lockdown world.
References
Ontario Nature Trails - Blakeney Trail
Blakeney Rapids
Images
Photos from the iPad of @kansuze in Kanata (Ottawa), Canada.


Enjoy!
@kansuze
---
---