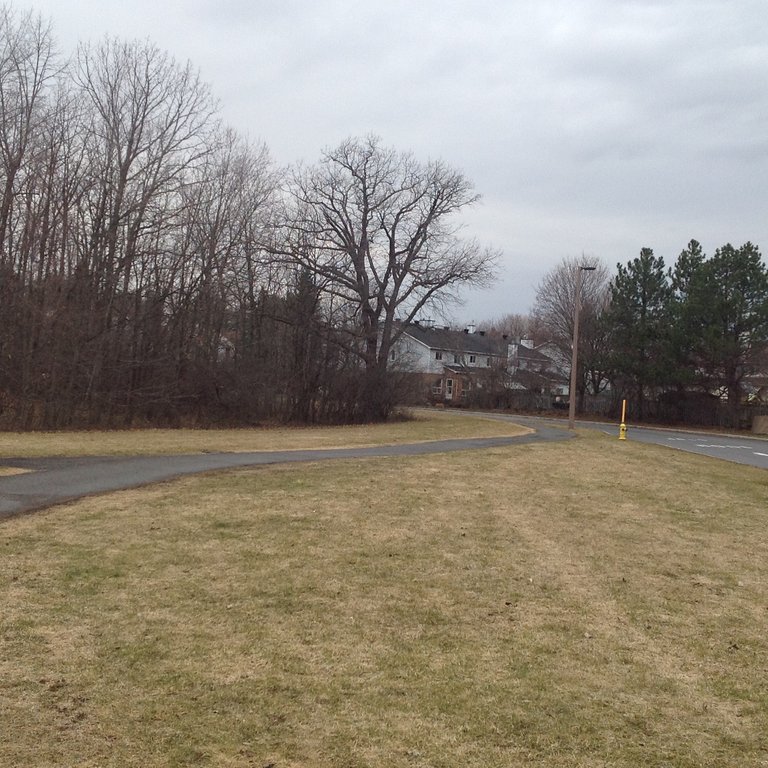 Today, I decided to have a walk before the rain started and drop by my local deli at the same time. It's 12 C (53.6°F) today.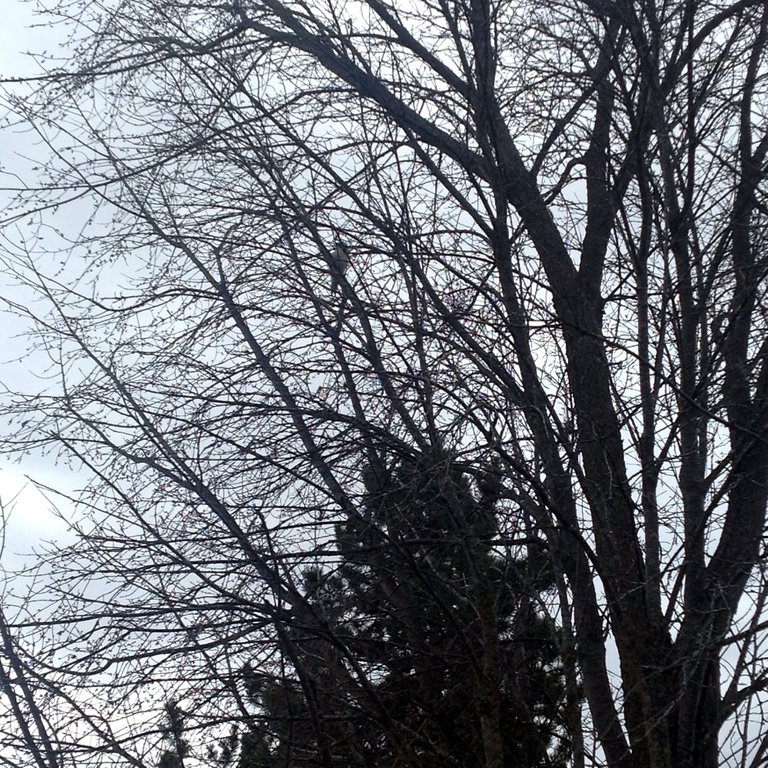 I could hear the birds singing as soon as I left the house and I follow Hive's Feathered Friends community where I have been seeing many woodpeckers lately. That's one silhouetted in the tree.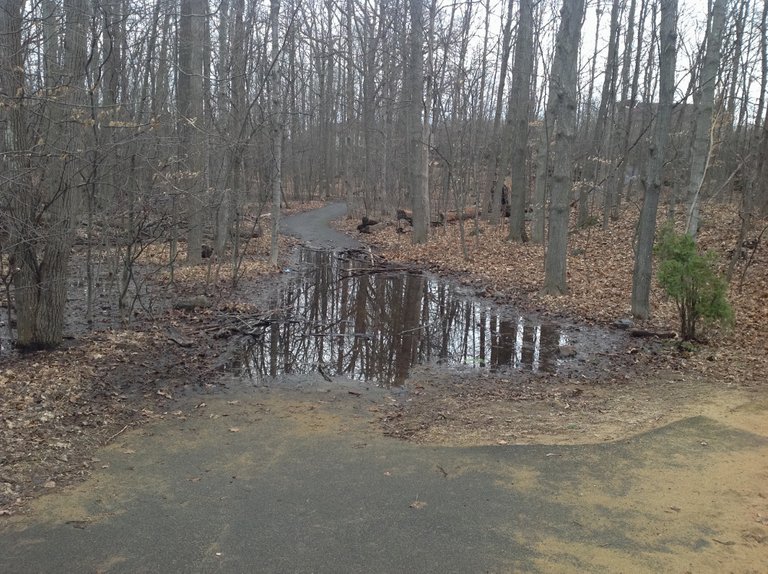 This is the puddle in the bush where I stopped my walk on Sunday. Luckily, it's not the only path.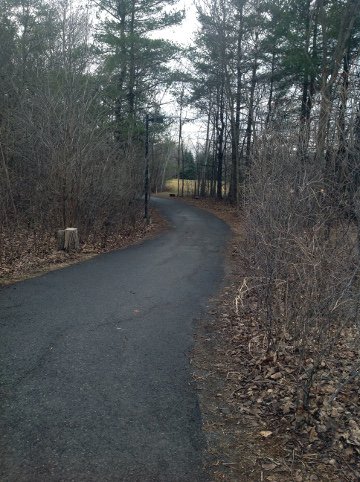 The dry path.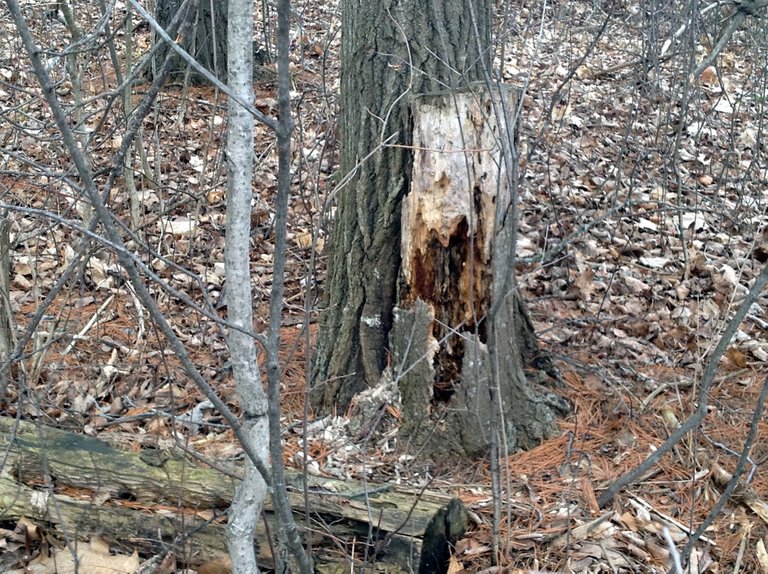 Signs of woodpeckers. It's interesting what comes into view with the change of seasons.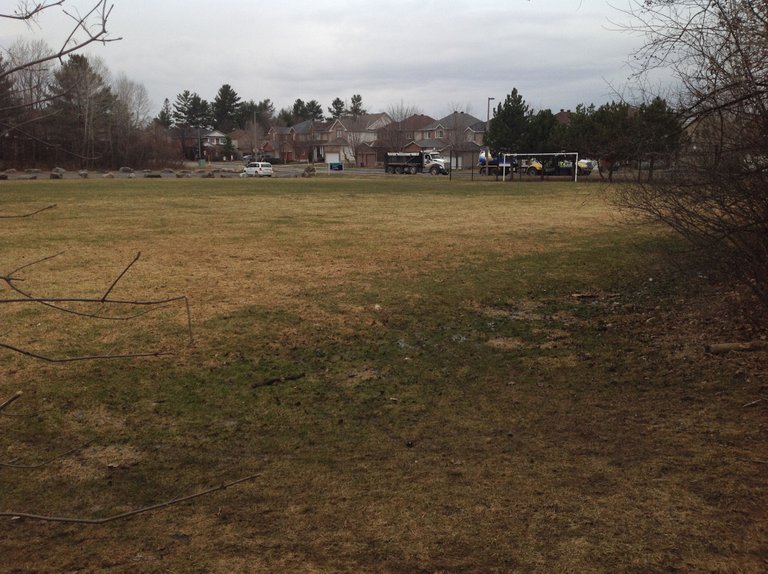 The soccer fields are off to my right.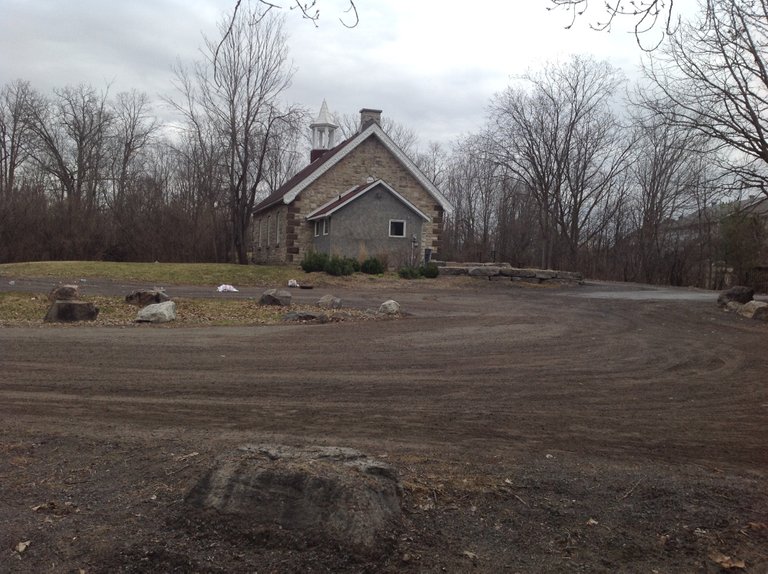 This old schoolhouse has been here for over 100 years and the road that ran past it was turned into a linear park that I have been following. I watched a groundhog running around but I don't think he made it into the photo.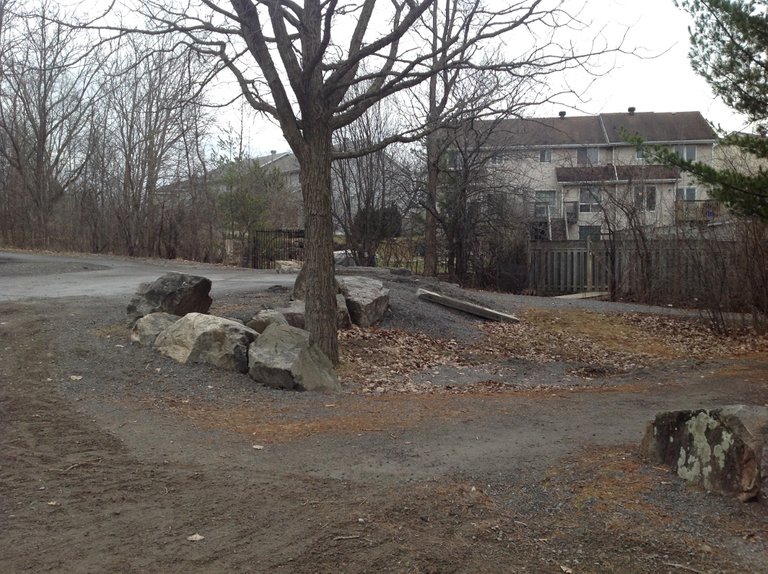 You are still in a city. In summer the houses are often hidden by the trees but you can see them at this time of year.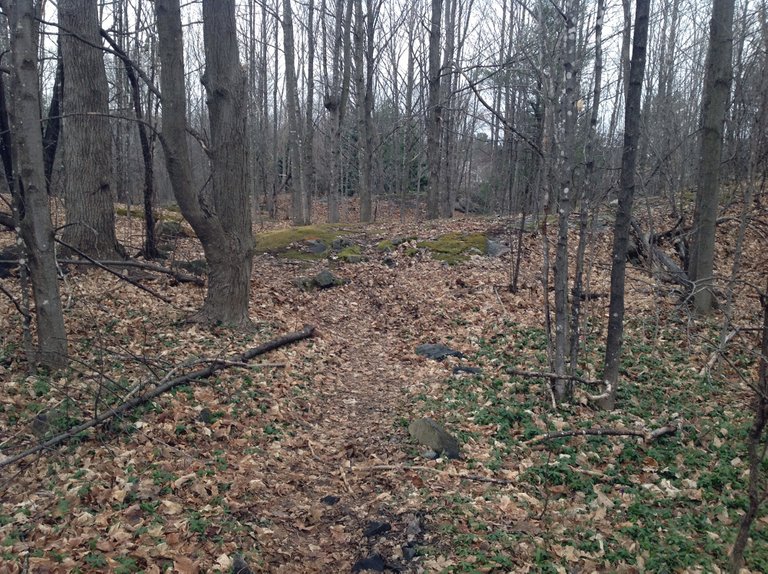 More beautiful bush with houses far off in the background. Uh-oh, I'm starting to get rained on.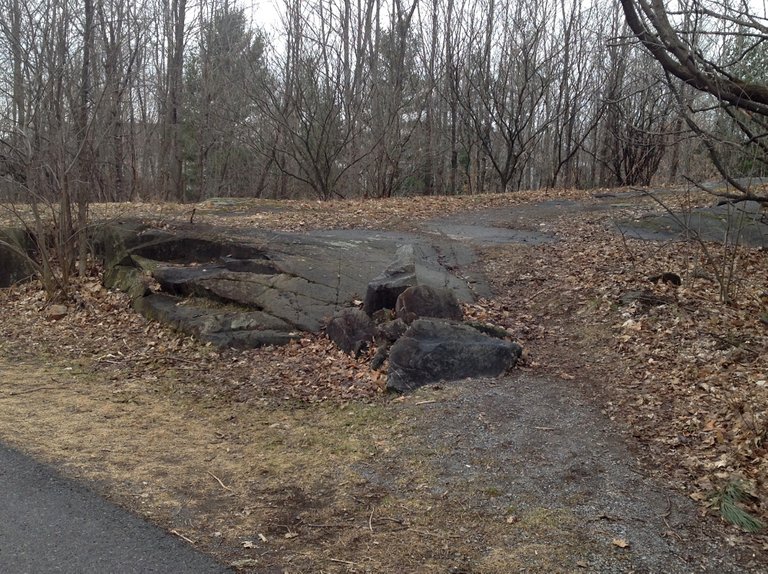 This rocky outcrop is just some Canadian Shield poking through the thin soil.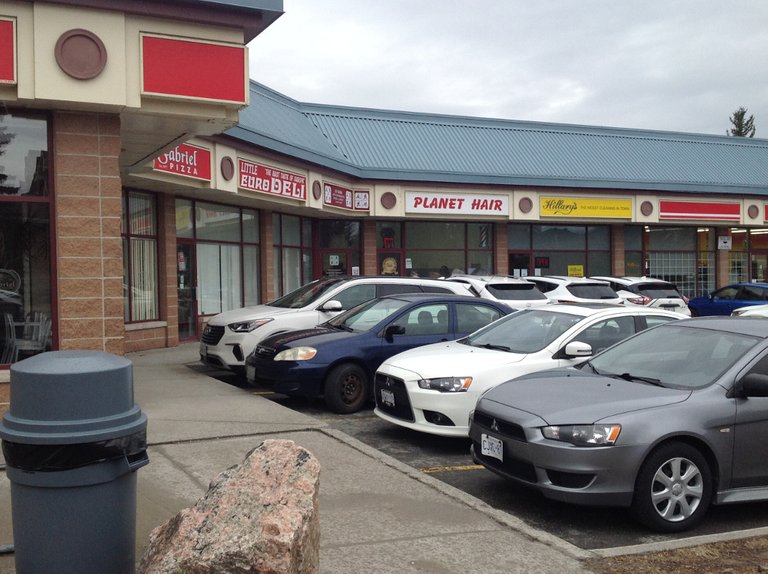 The deli is directly ahead.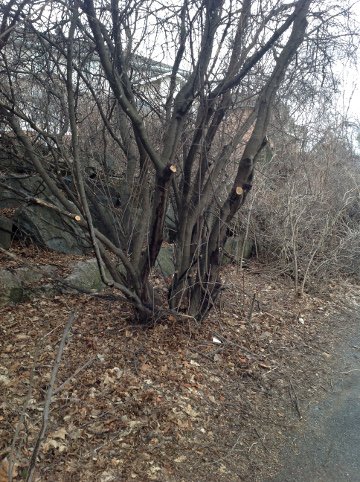 Signs of someone trimming the trees along the road.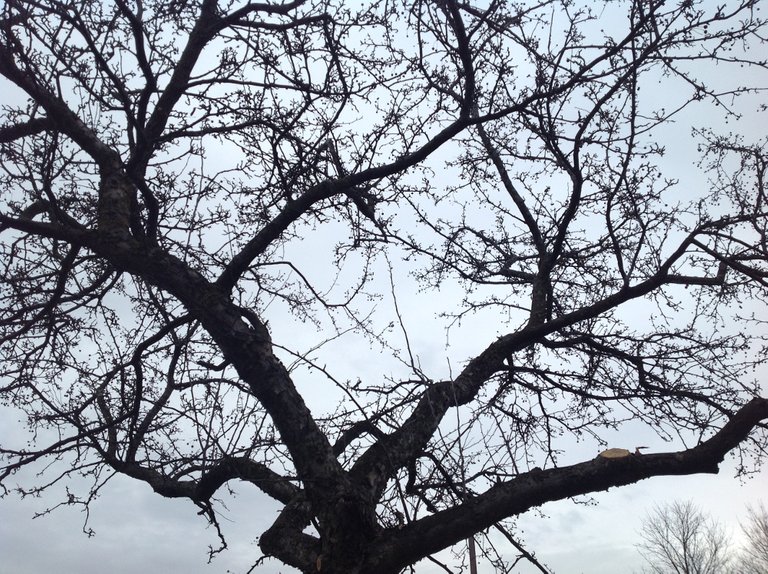 This is one in a group of several flowering crabapple trees. It won't be long before they are gorgeous.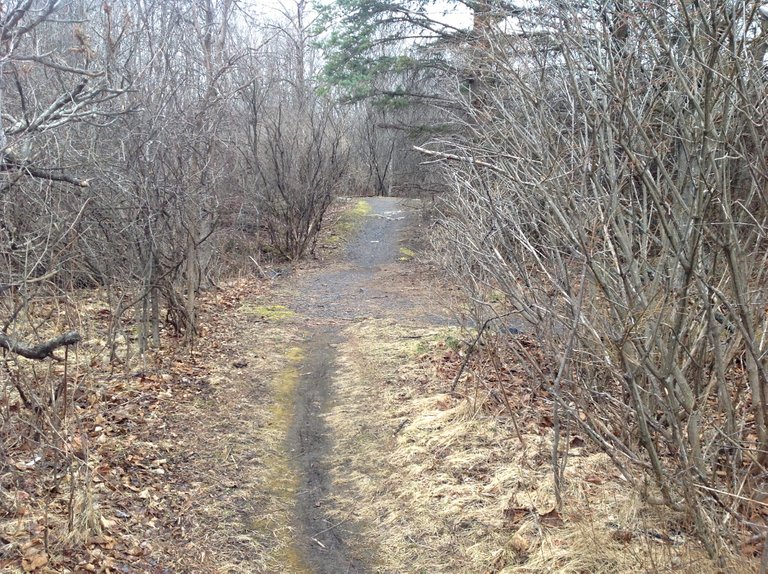 We're lucky to have this bit of nature in the city.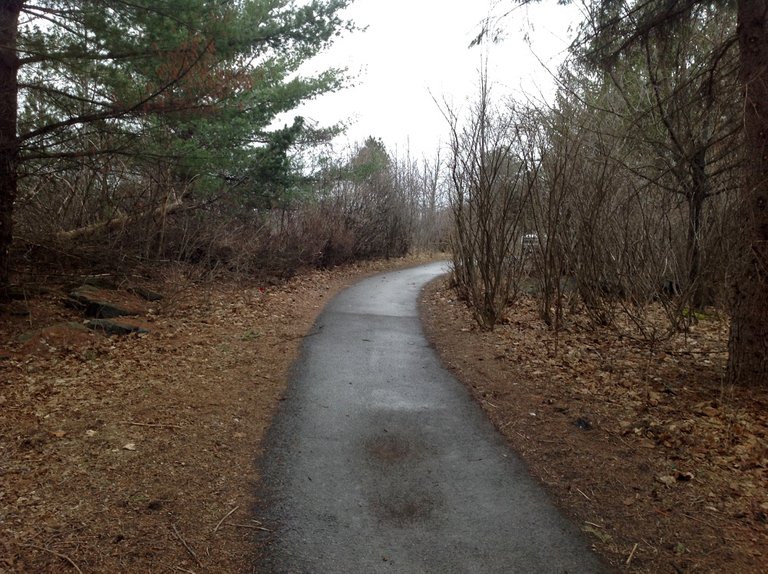 I see a vehicle ahead.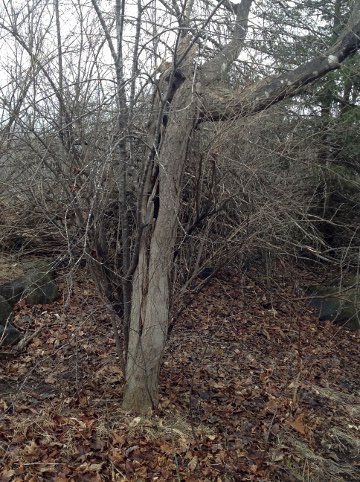 A natural split all the way up this interesting tree.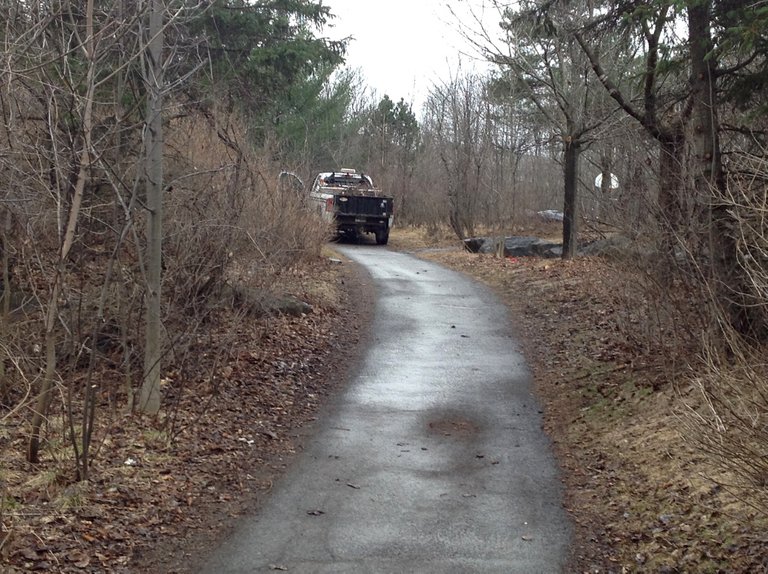 I pass the city workers trimming the trees and turn back to take the photo.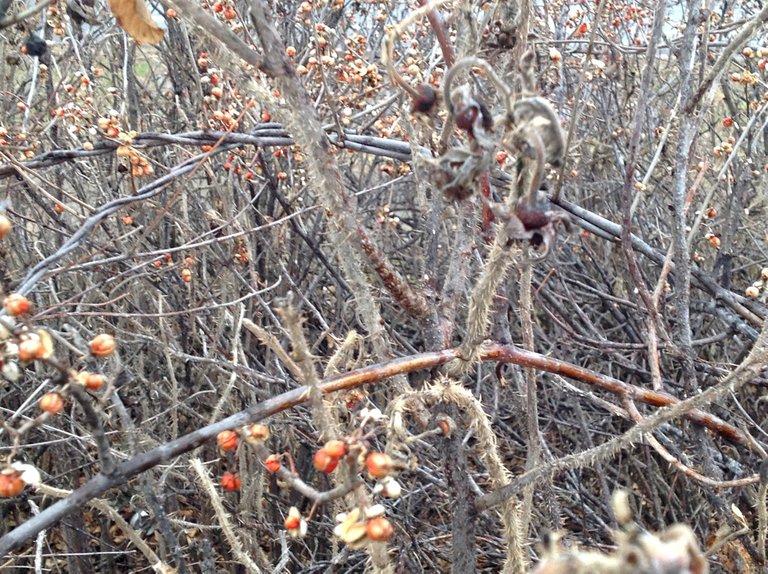 A beautiful tangle of wild grape vines and shrub roses.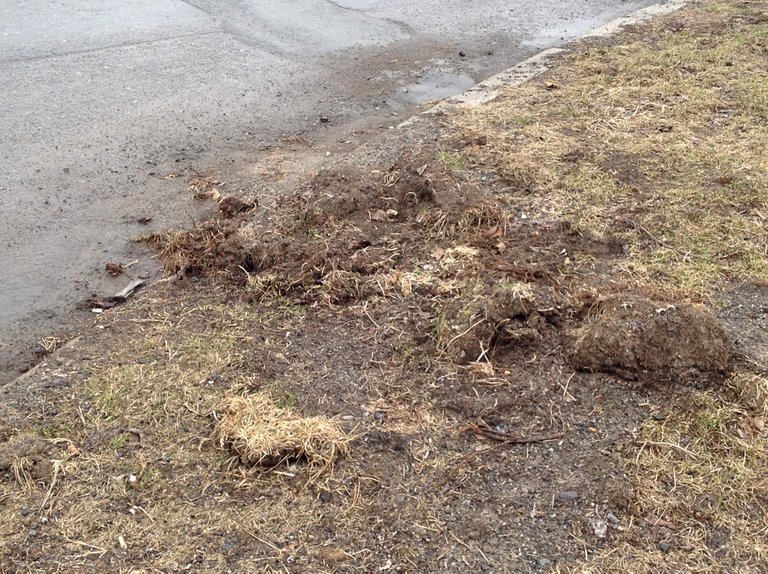 Some of the typical spring filth. We put sand and salt on the roads in winter and the snow ploughs with their massive blades often gouge a bit of lawn. It will all be cleaned up soon.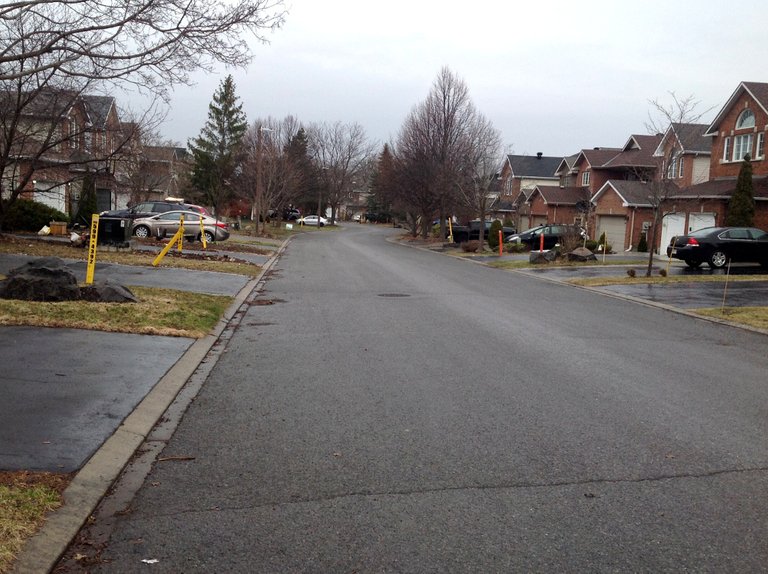 The orange and yellow markers are from competing snowplowing companies. Those will be gone from the lawns soon.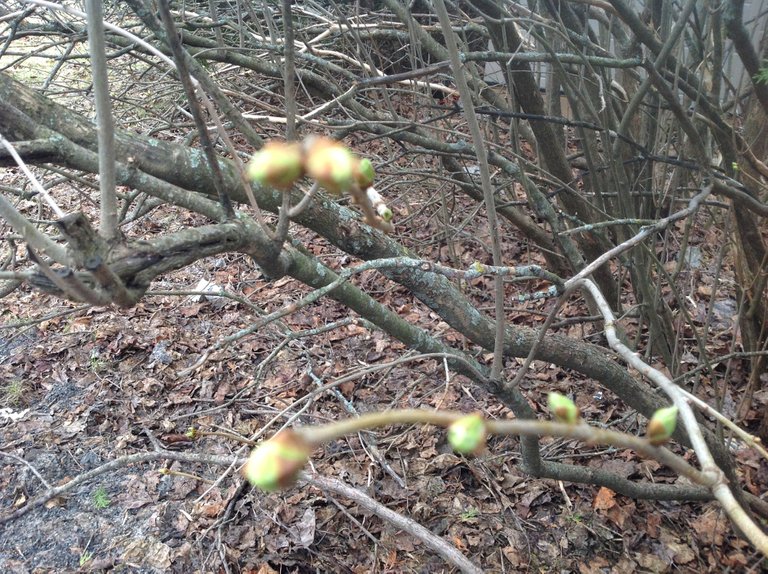 The lilac leaves are ready to burst open and we are expecting snow tomorrow!
Thank you @tatoodjay for starting the wonderful Wednesday walk.
Images
Photos from the iPad of @kansuze in Kanata (Ottawa), Canada.


Enjoy!
@kansuze