I couldn't see something like this existing in a lot of british cities, too many vandals who care nothing for the heritage and the beauty, of these places; or am I being cynical?
All snaps by me. Narrative sources as appropriate
I am in the beautiful city of Moscow, so much to see in such a short time. This upload concludes my Short stay in the capital. I hope you enjoy.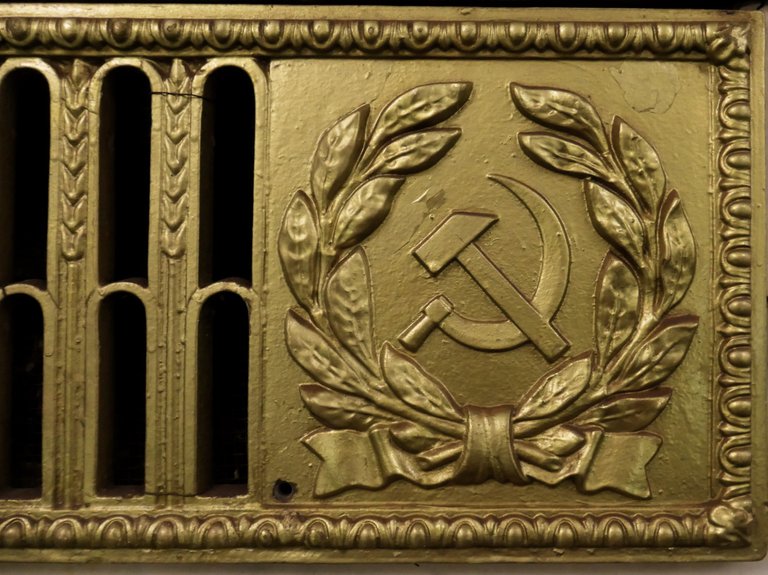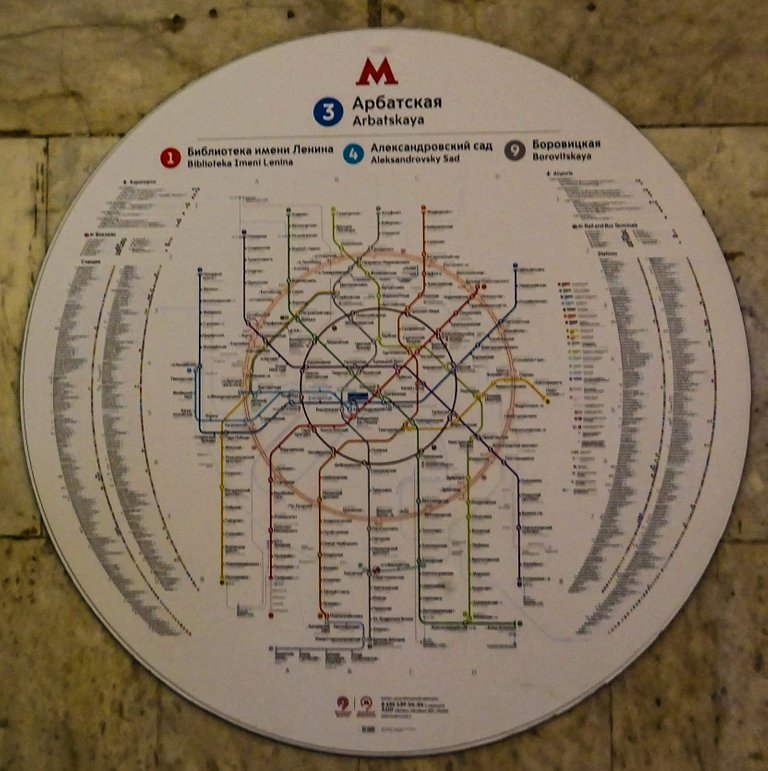 Ok, so I walked and I rode!
I saw little riding
I saw so much walking.
Hope this counts as a wednesday walkabout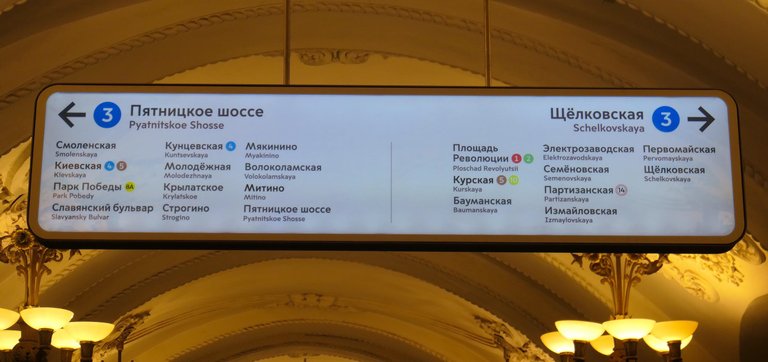 Kievskaya Station,
if my memory serves me well, (apologies to my Russian friends if I have got confused). Such wonderful art work.
Kievskaya features low, square pylons faced with white marble and surmounted by large mosaics by A.V. Myzin celebrating Russo-Ukrainian unity. Both the mosaics and the arches between the pylons are edged with elaborate gold-colored trim.
(Source)[https://en.m.wikipedia.org/wiki/Kiyevskaya_(Koltsevaya_line)]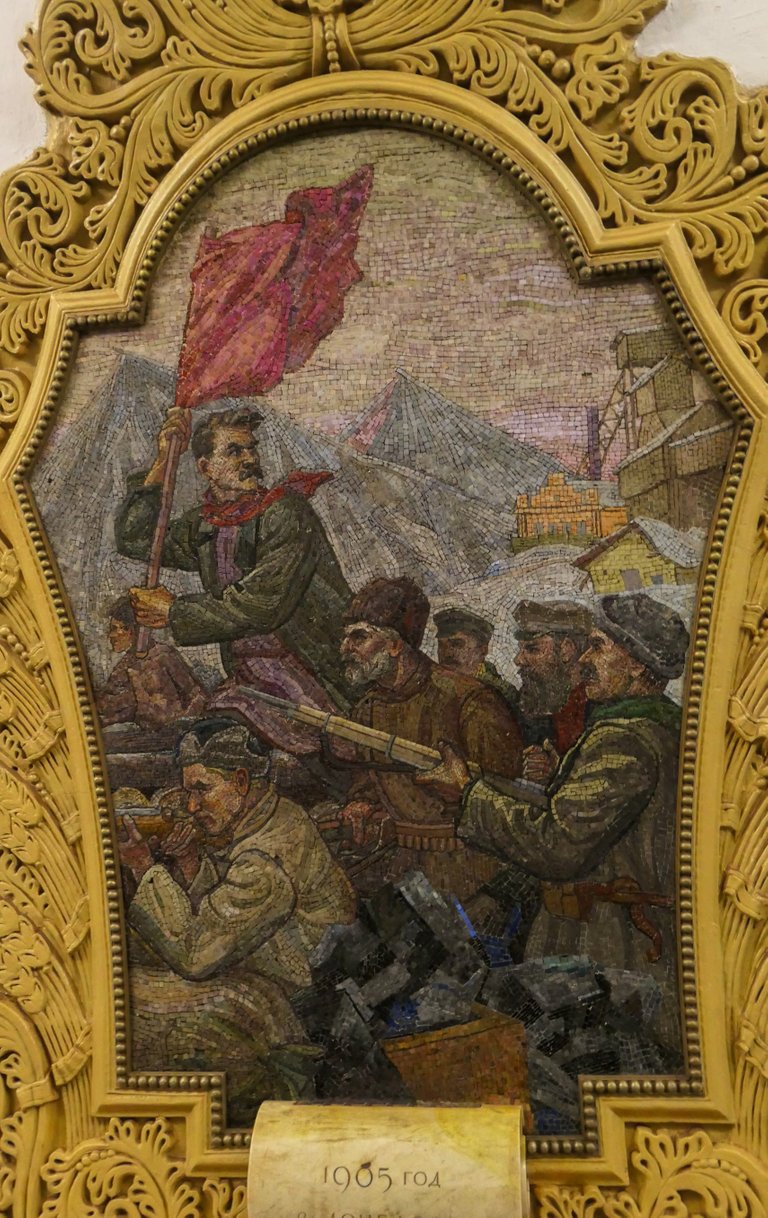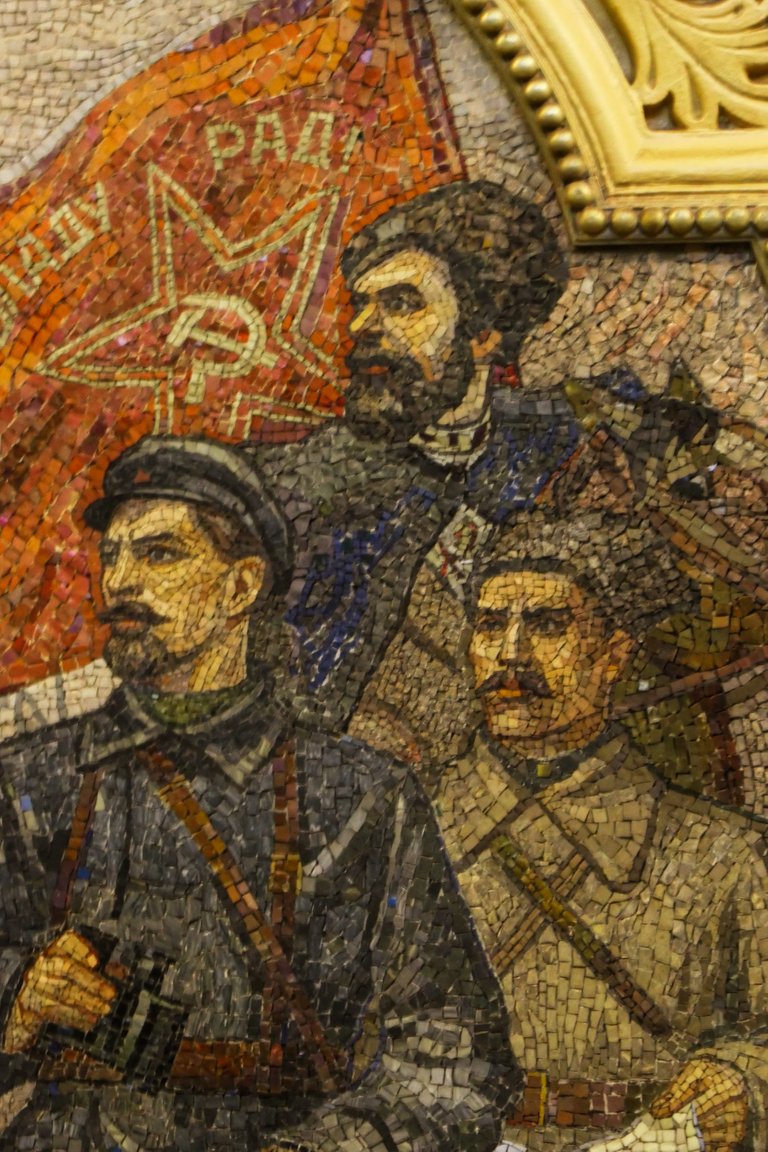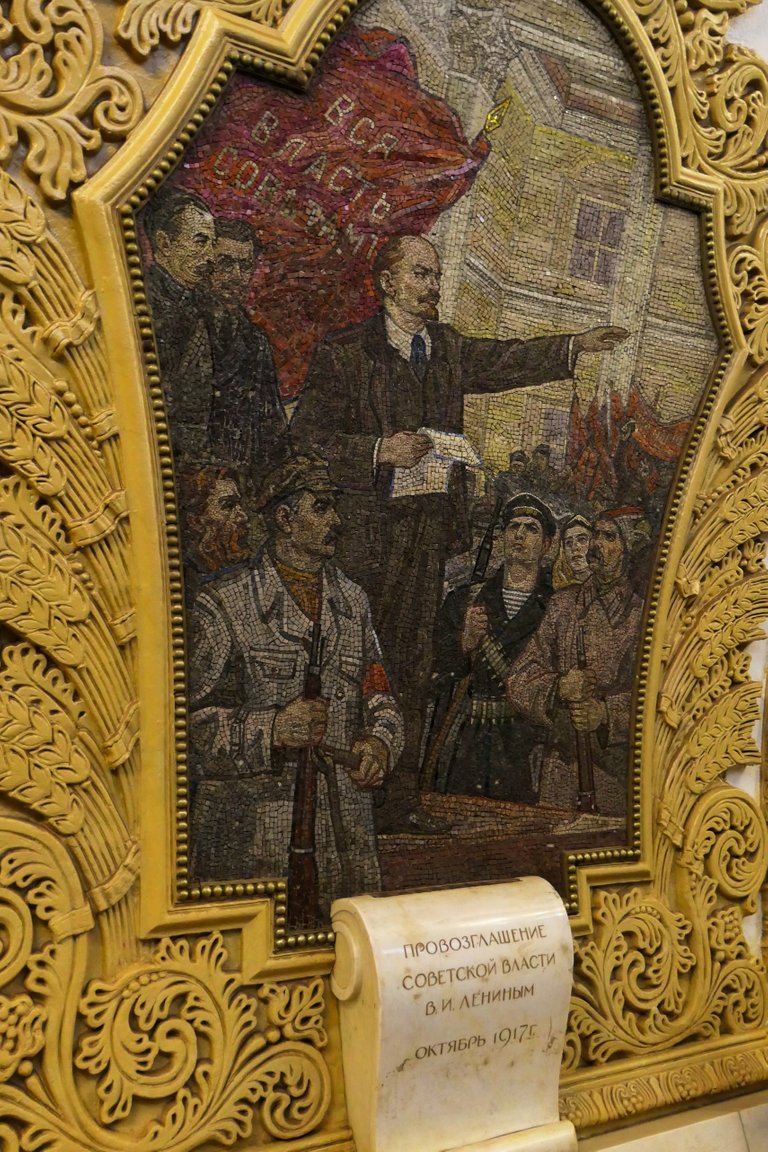 Novoslobodskaya Station
It is best known for its 32 stained glass panels, which are the work of Latvian artists E. Veylandan, E. Krests, and M. Ryskin. Each panel, surrounded by an elaborate brass border, is set into one of the station's pylons and illuminated from within.
(Source)[https://en.m.wikipedia.org/wiki/Novoslobodskaya]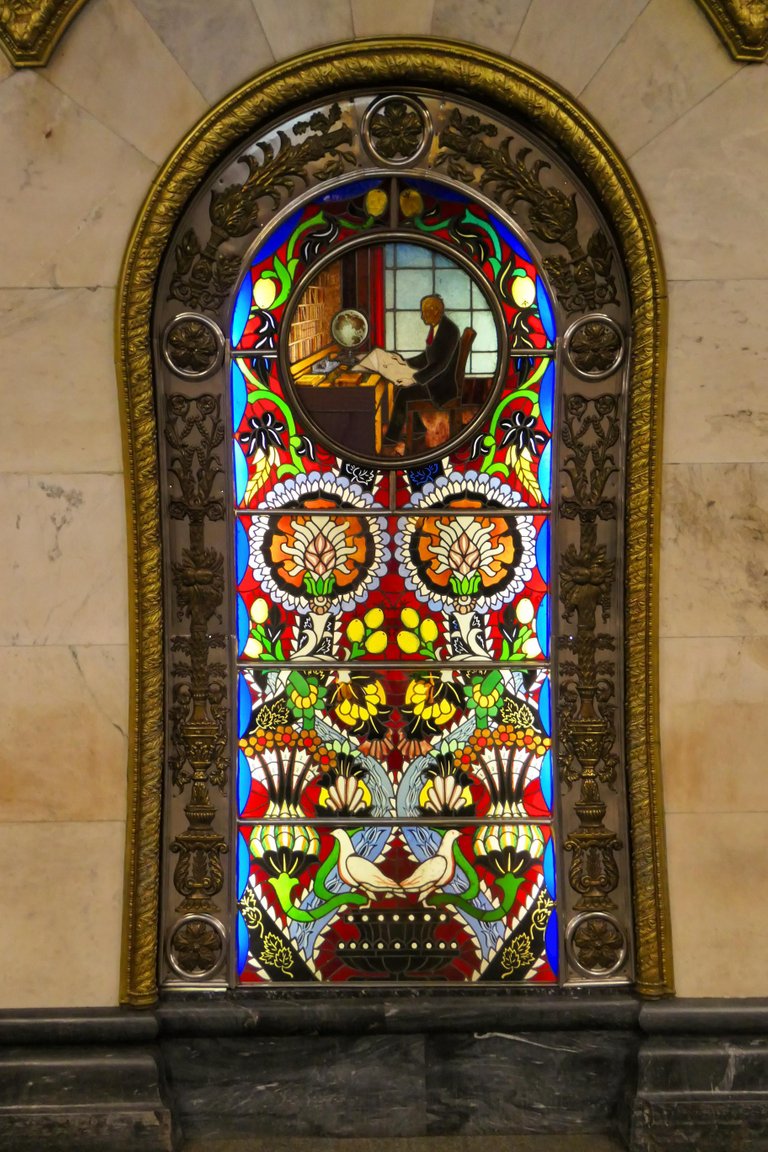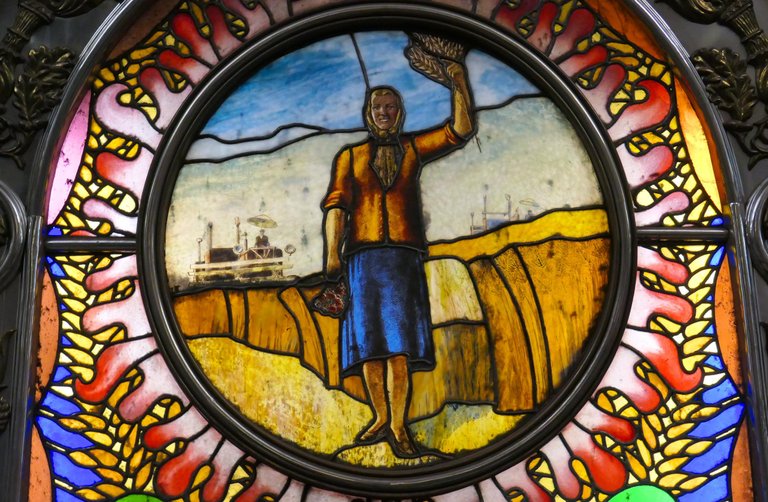 Ploshchad Revolyutsii
The station contains 76 statues in the socialist realism style. Each arch is flanked by a pair of bronze sculptures by Matvey Manizer depicting the people of the Soviet Union, including soldiers, farmers, athletes, writers, aviators, industrial workers, and schoolchildren.
Several of the sculptures are widely believed to bring good luck to those who rub them. The practice is targeted at specific areas on individual sculptures, including the soldier's pistol, the patrolman's dog.
(Source)[https://en.m.wikipedia.org/wiki/Ploshchad_Revolyutsii_(Moscow_Metro)]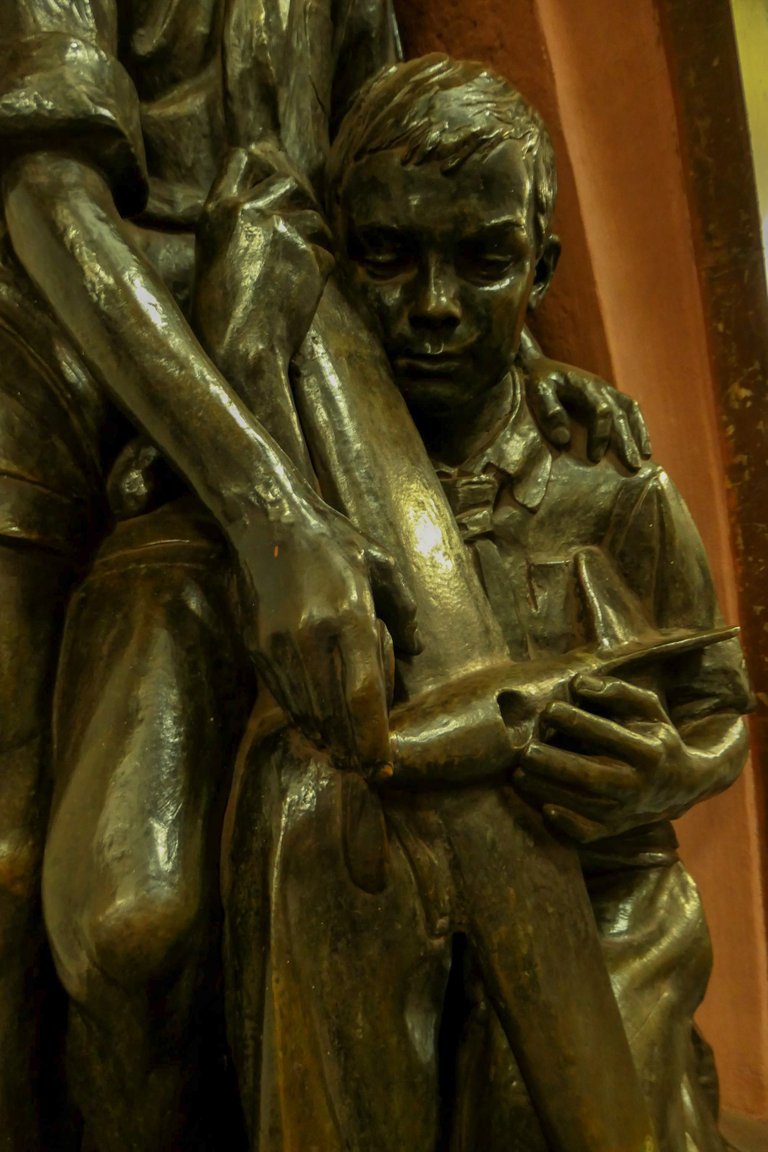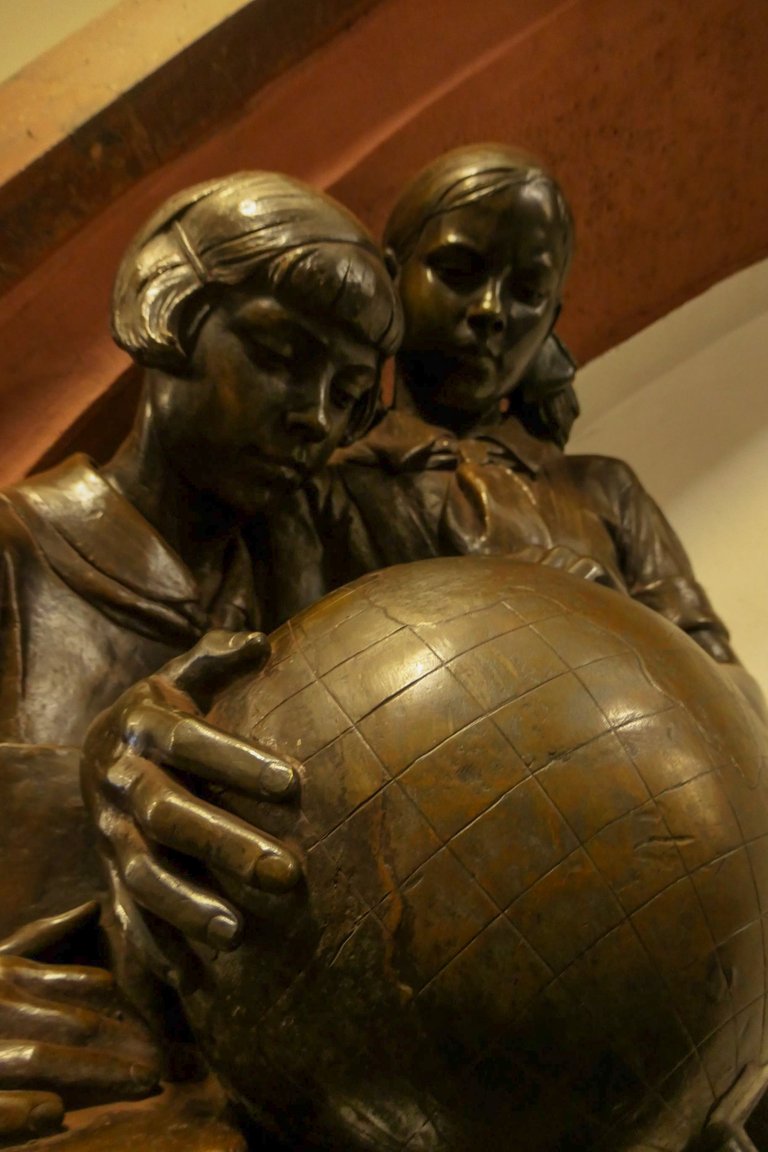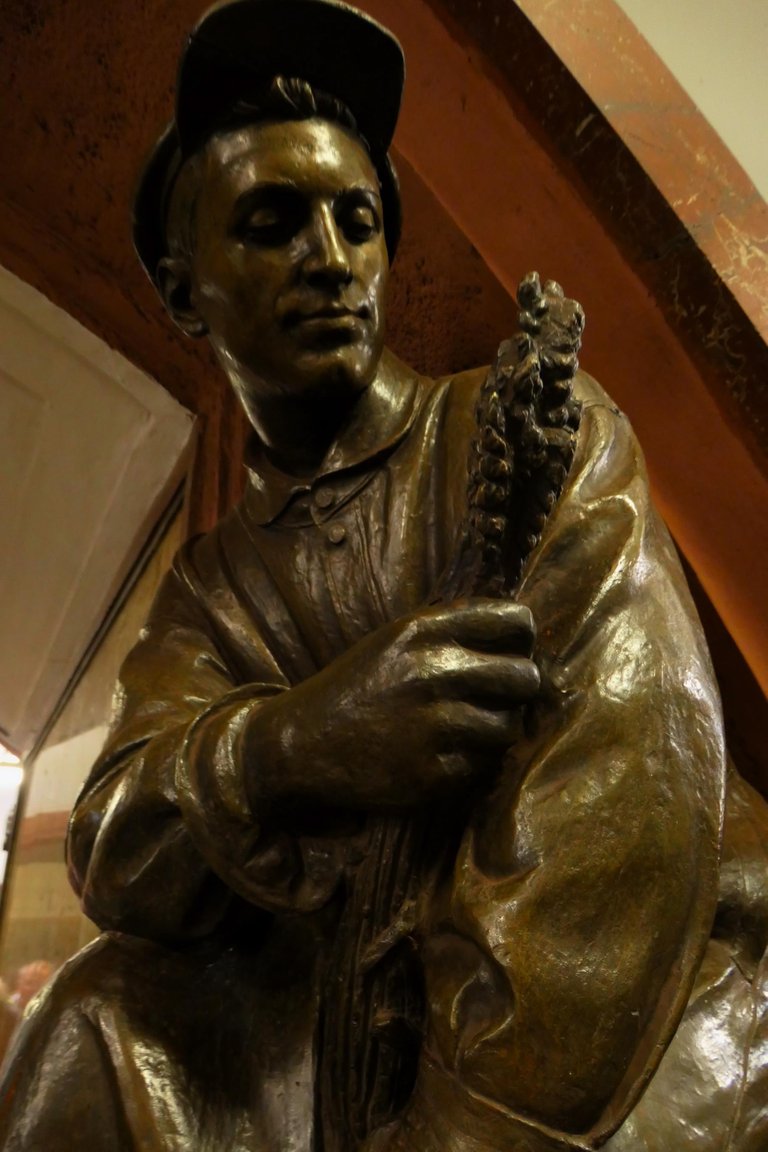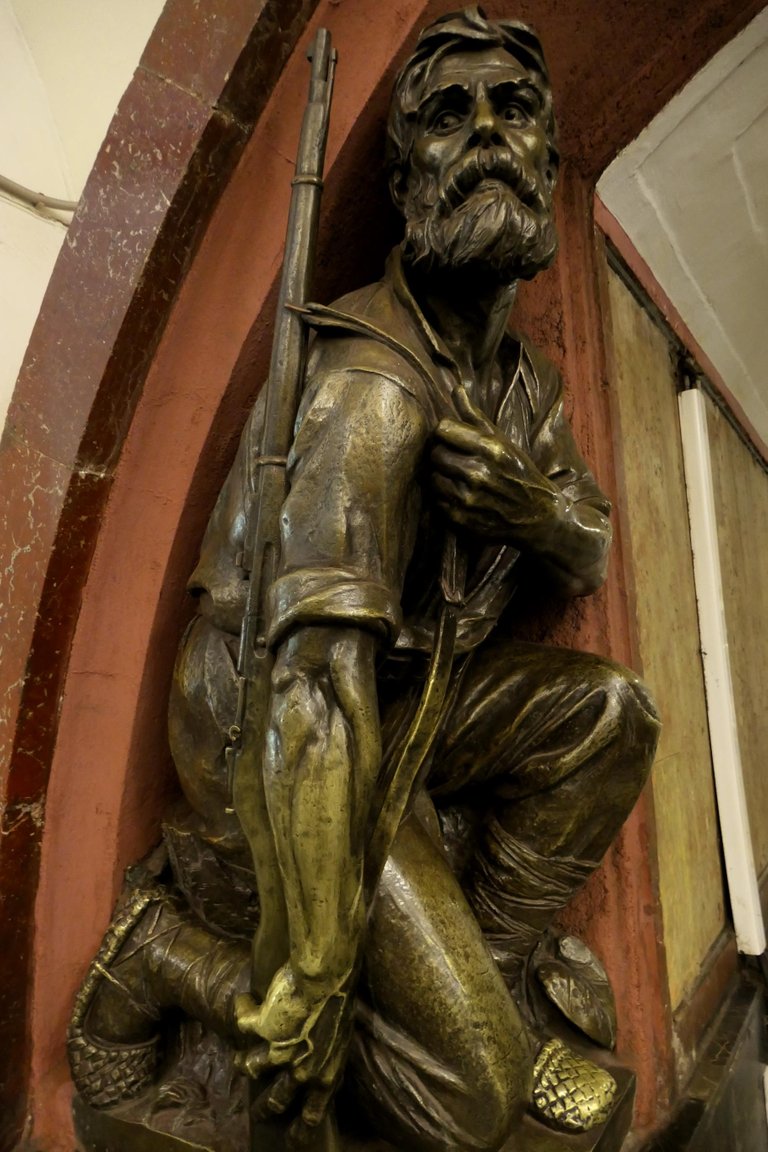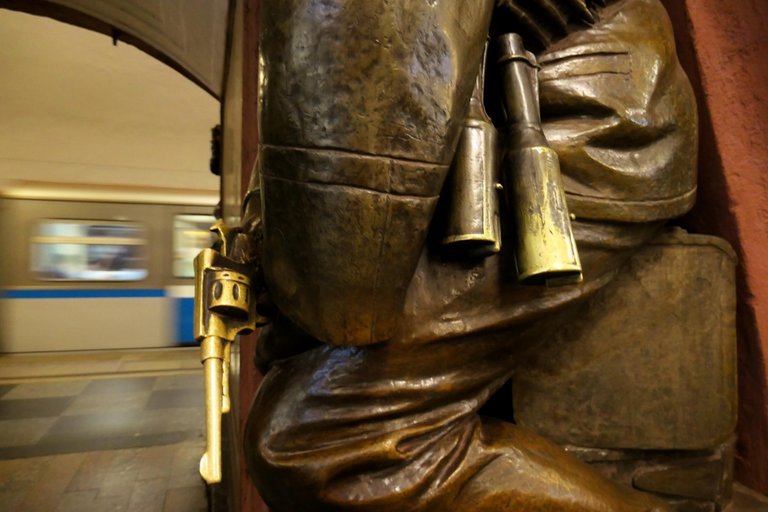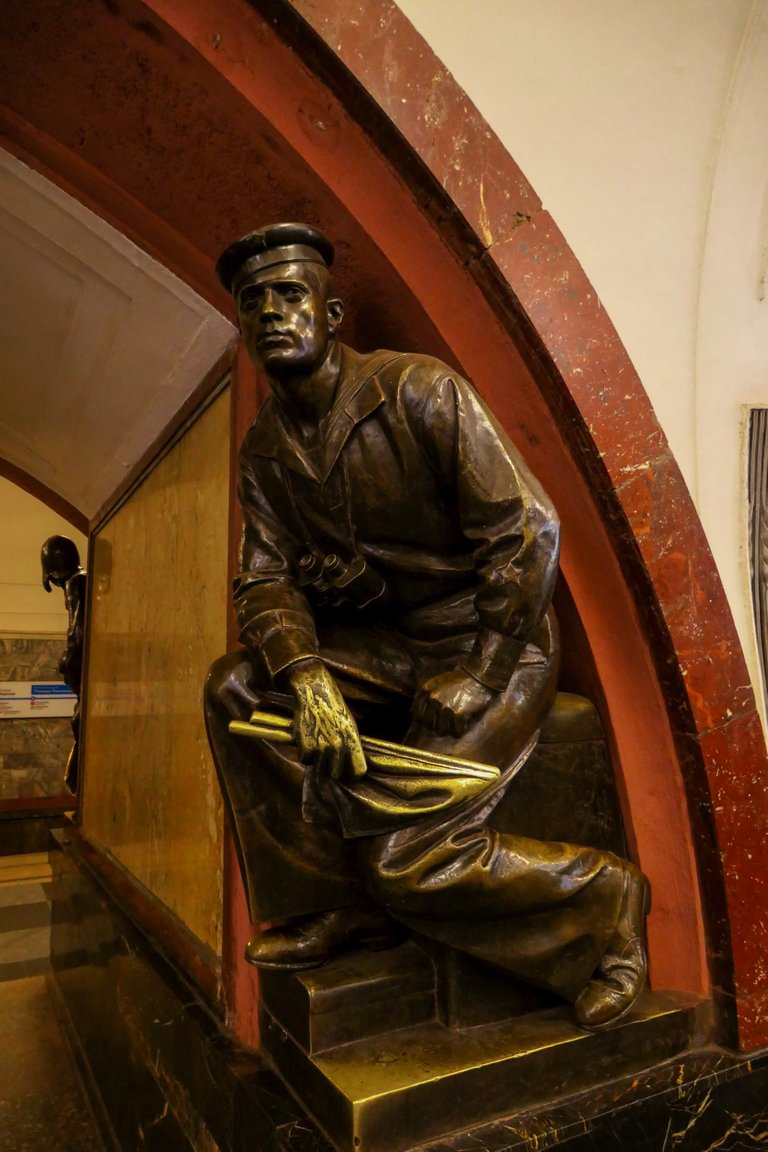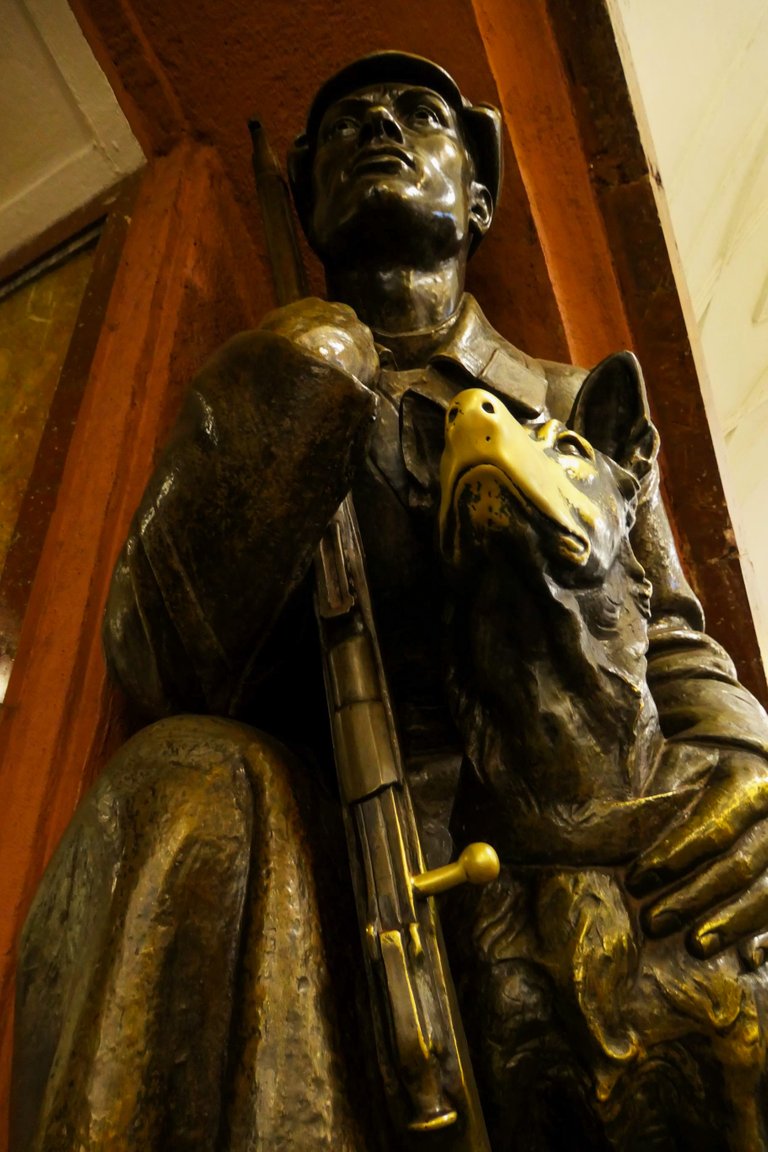 There are many more interesting stations on the Metro, maybe one day I shall visit some of them.
But for now it's time to get off shank's pony and ride the railroad.
Thank you