Suzdal is a charming little town to the east of Moscow, overnight at a pretentious hotel; why? due to the lateness of arrival they were not opening the bar, nor serving from the restaurant. ( fuck me 9pm??).
So the vending machine it was for a selection of snacklets and a tin of sprite.
Breakfast was shit!
The day was not starting well.
The local guide arrived to escort us to see some touristic stuff; the museum of wooden architect and peasant life. Churches and stuff.
She was an academic,
She was soulless, monotonous and humourless.
She didn't know what a fridge magnet was ffs!
I am a philistine
I get bored easily too.
After a short bus ride we arrived.
The museum an outdoor collection of buildings was just what it was, built for tourists, built recently, I think.
I didn't even bother to get my camera out.
Our guide was driving me fucking potty " May I now invite you to look at this item,blah blah blah ...."
it's a fucking pitch fork , a broom a sewing machine Jesus Christ!
After about an hour I'd had enough, I was at my wits end, I'm here to enjoy not to be lectured as though I am studying for a fucking PhD in Russian history. And I really didn't want to visit a museum of wax.
I tried not to be rude, I made it clear I'd had enough, said my farewells, and off I went, confirming I would be back at the hotel at tea time.
So enough chit chat off we go. Hadn't got a clue where I was gonna end up, what I was gonna see.
Following dirt tracks and open fields some gorgeous scenery and stunning buildings mostly religious; the names of which I have subsequently named thanks to the interweb.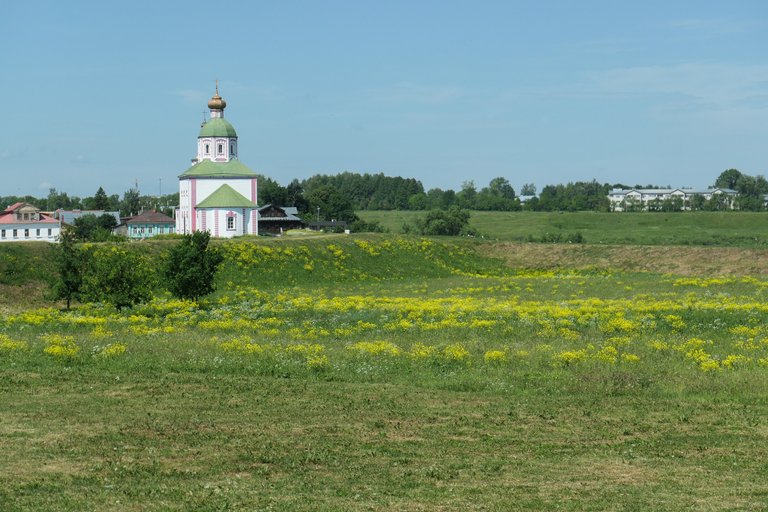 Elias Church, standing on the banks of the Kamenka River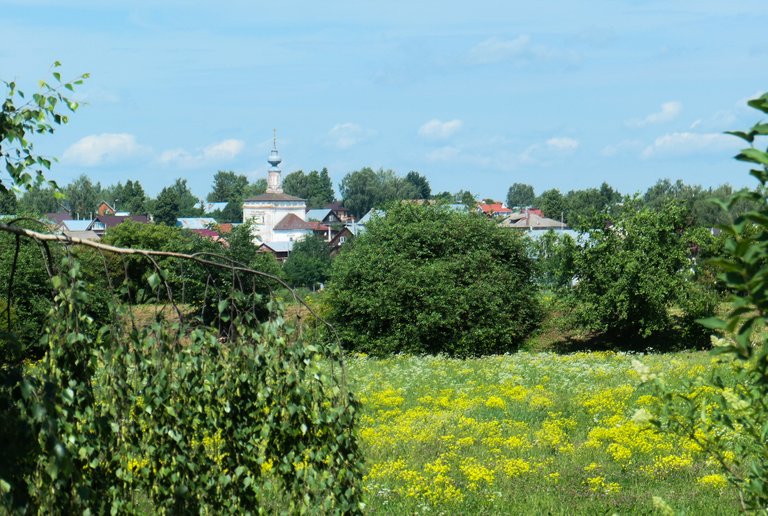 The spire of the Church of the Theotokos of Tikhvin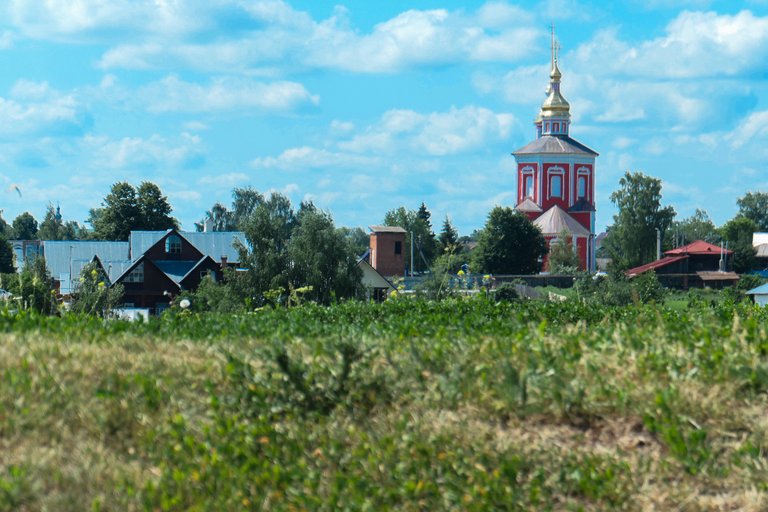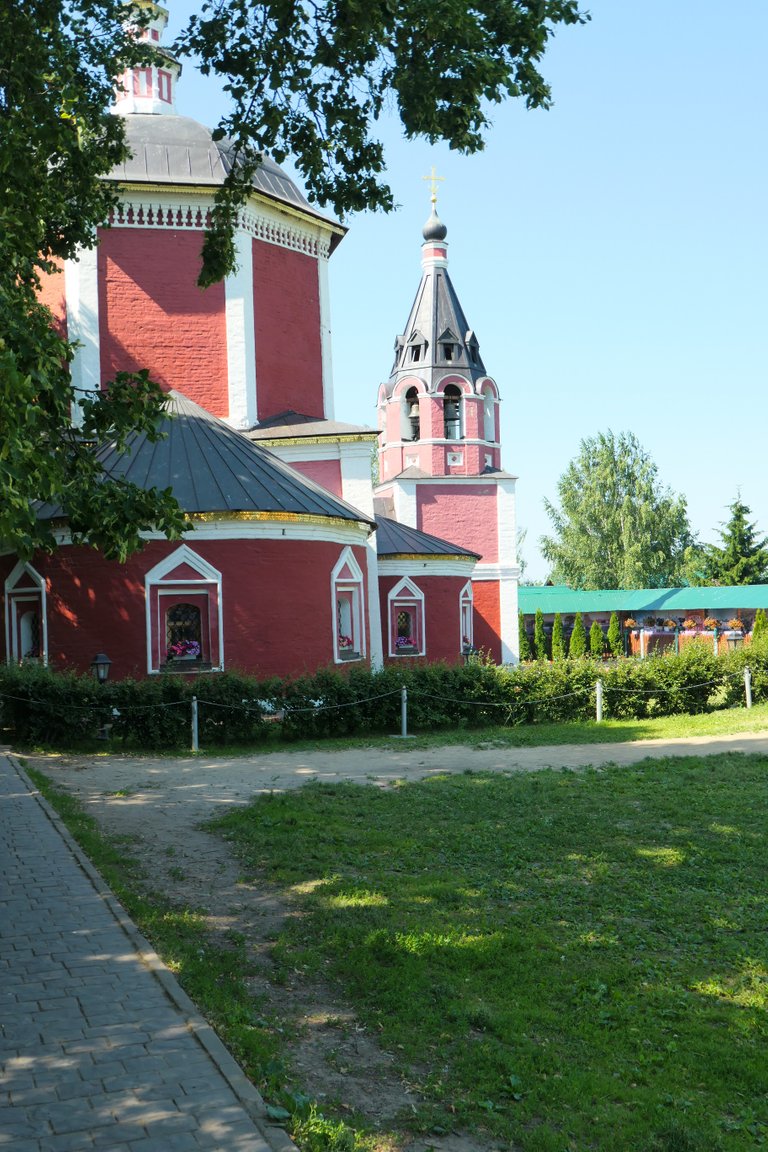 The Church of the Assumption.
Some of the local wildlife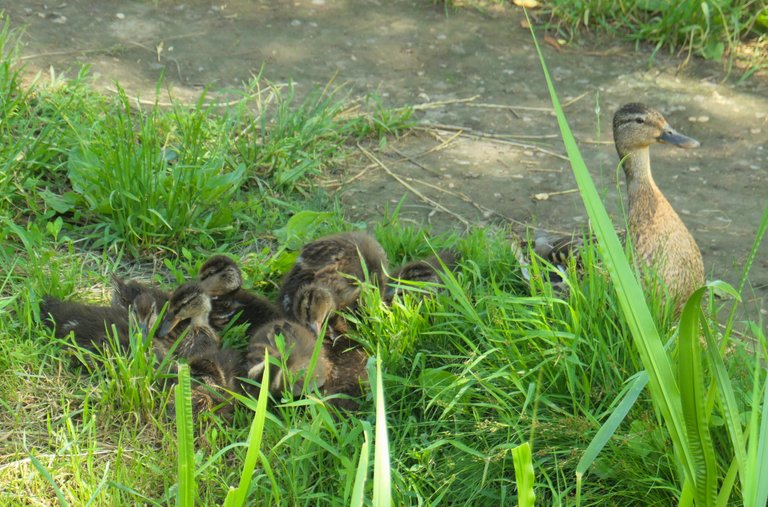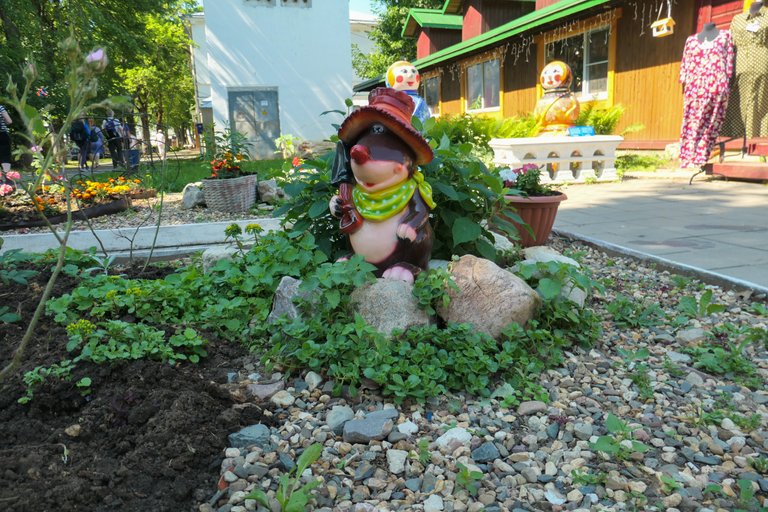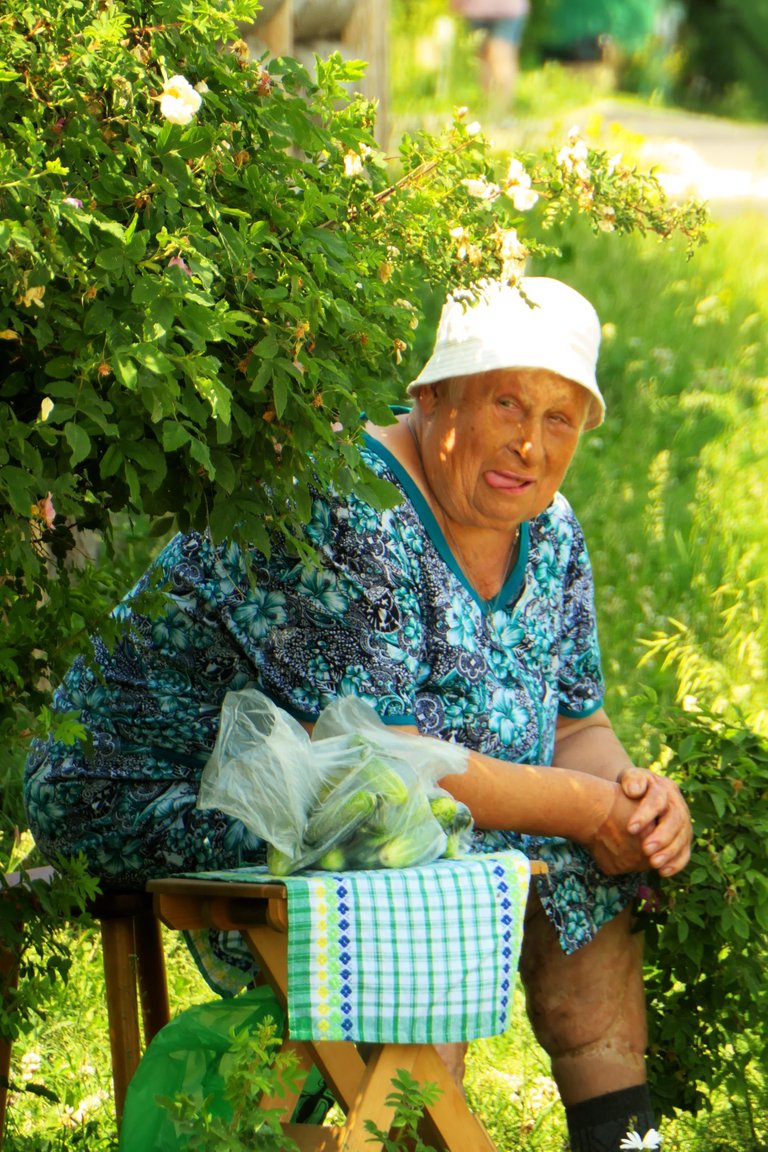 An over grown graveyard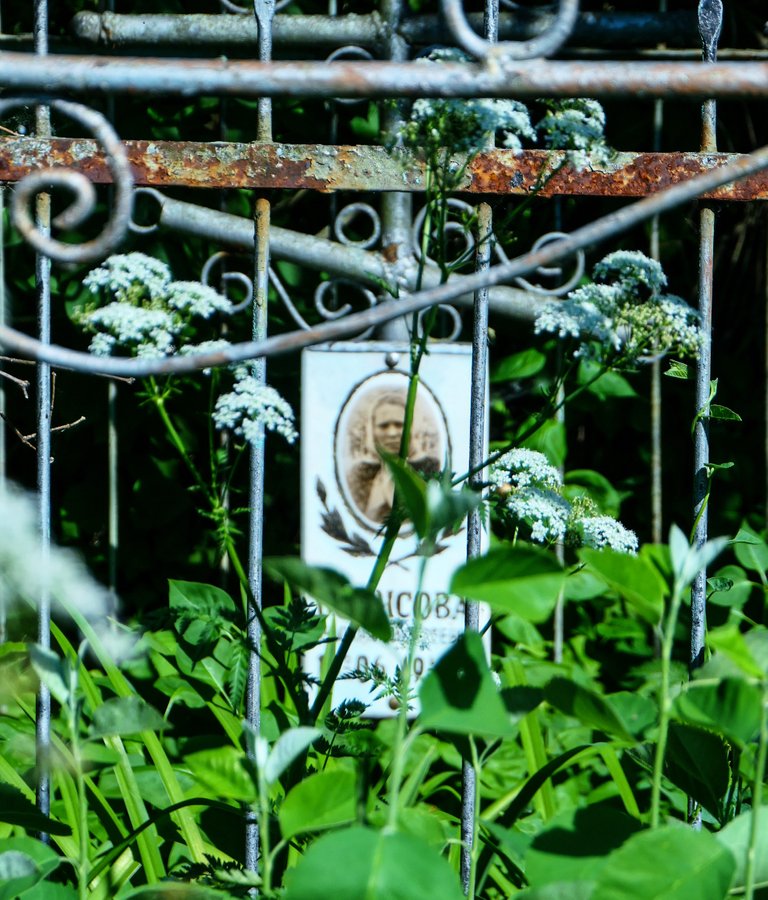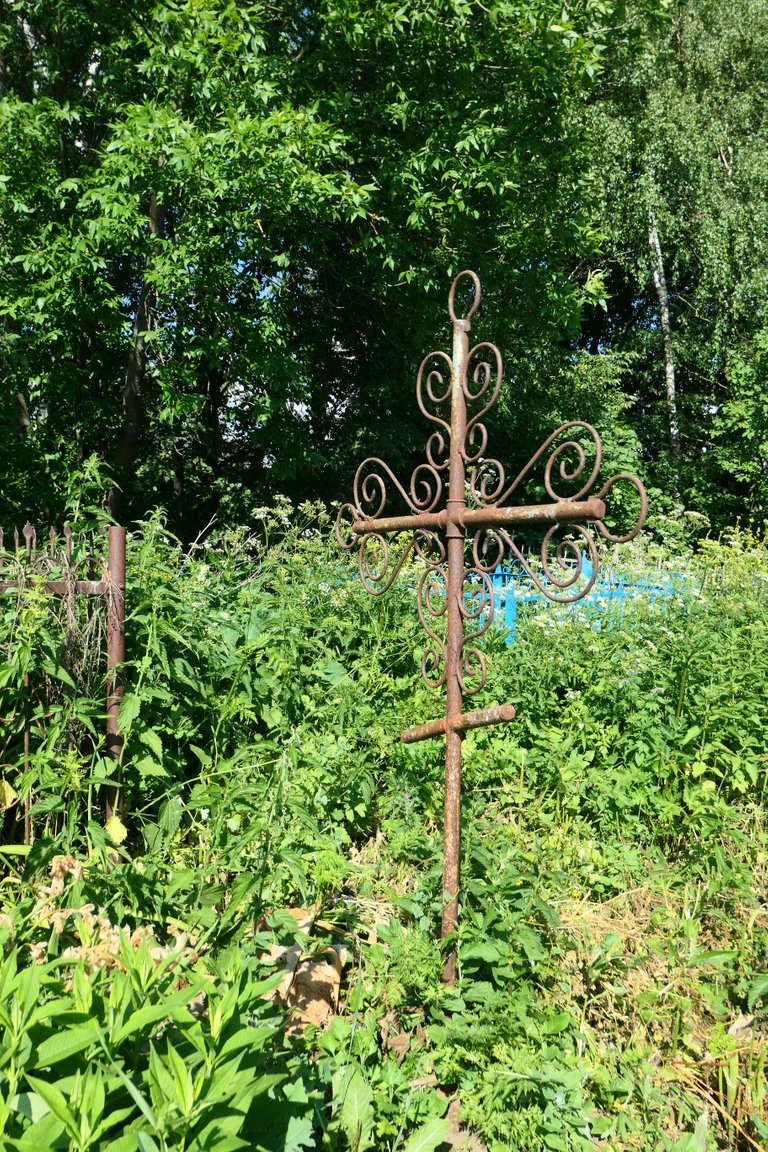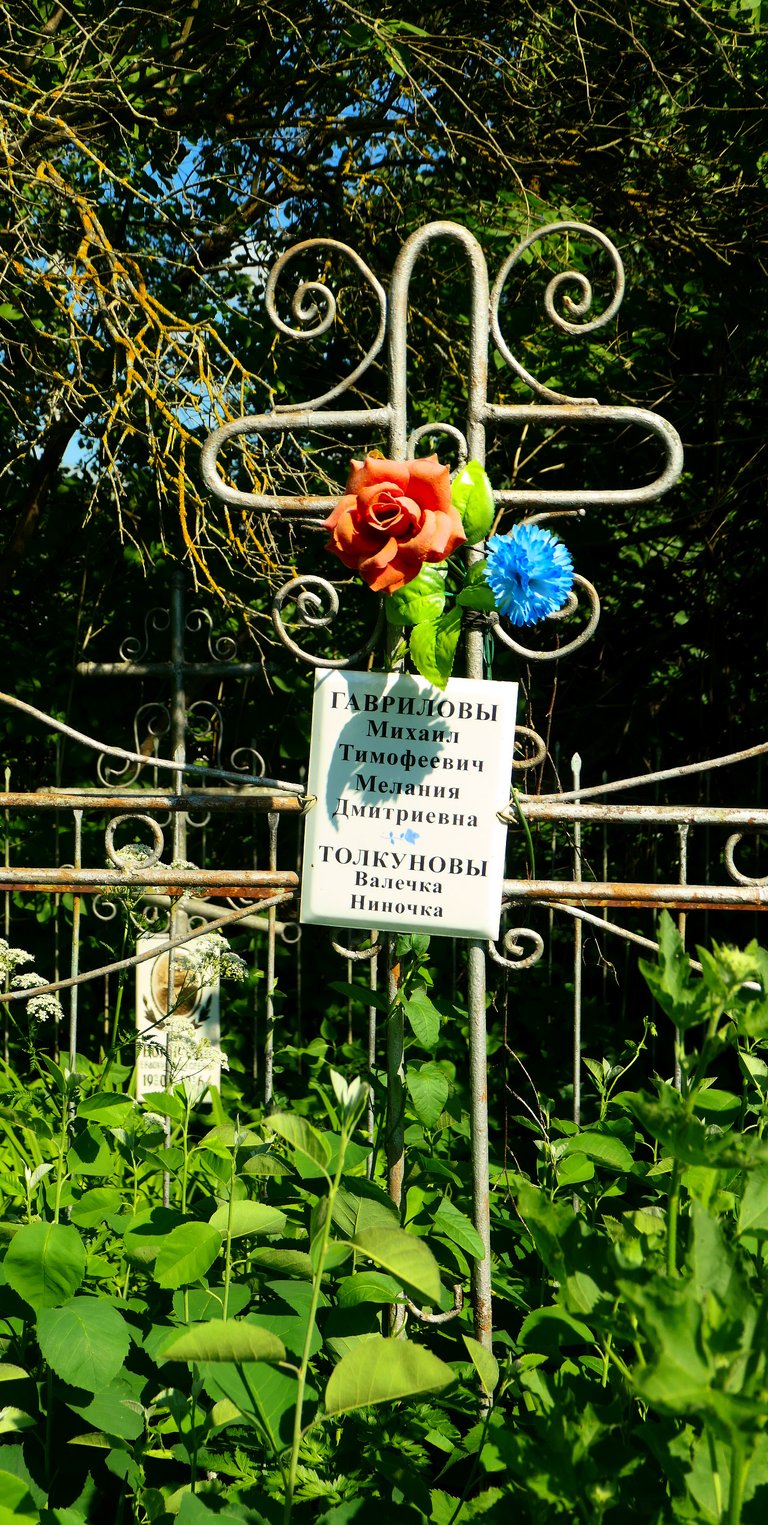 Life on the gently flowing meandering Kamenka River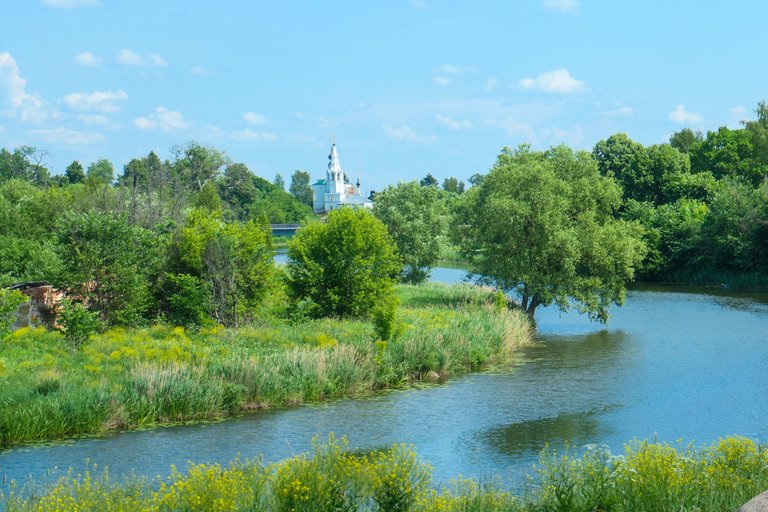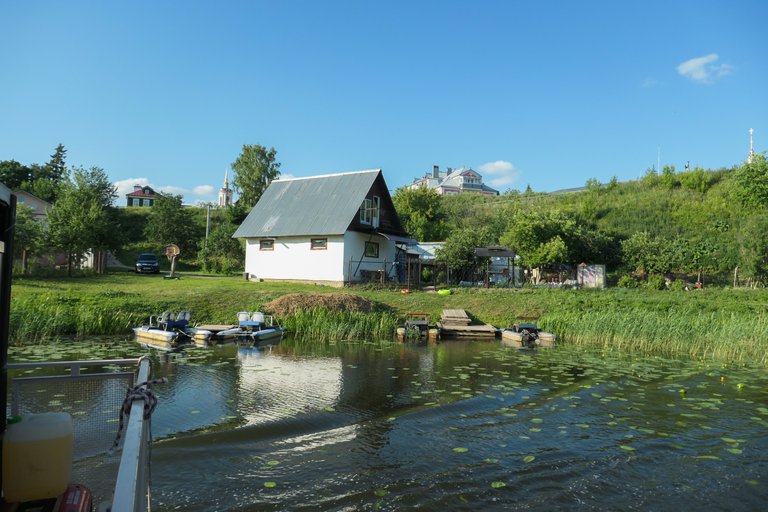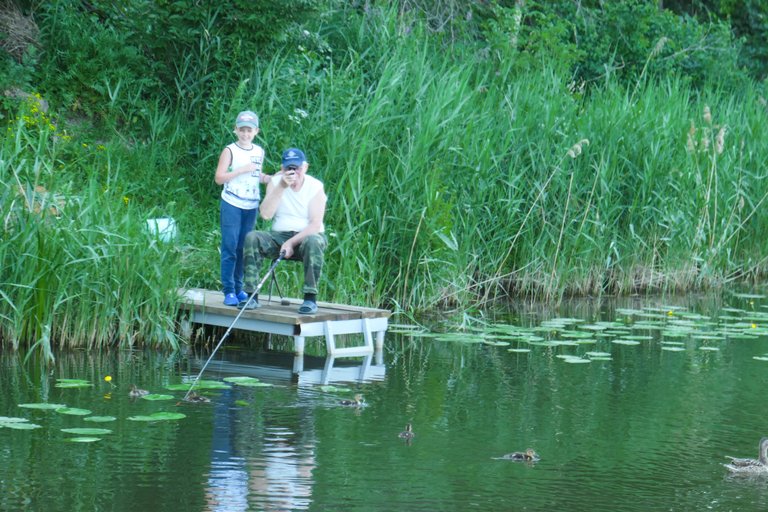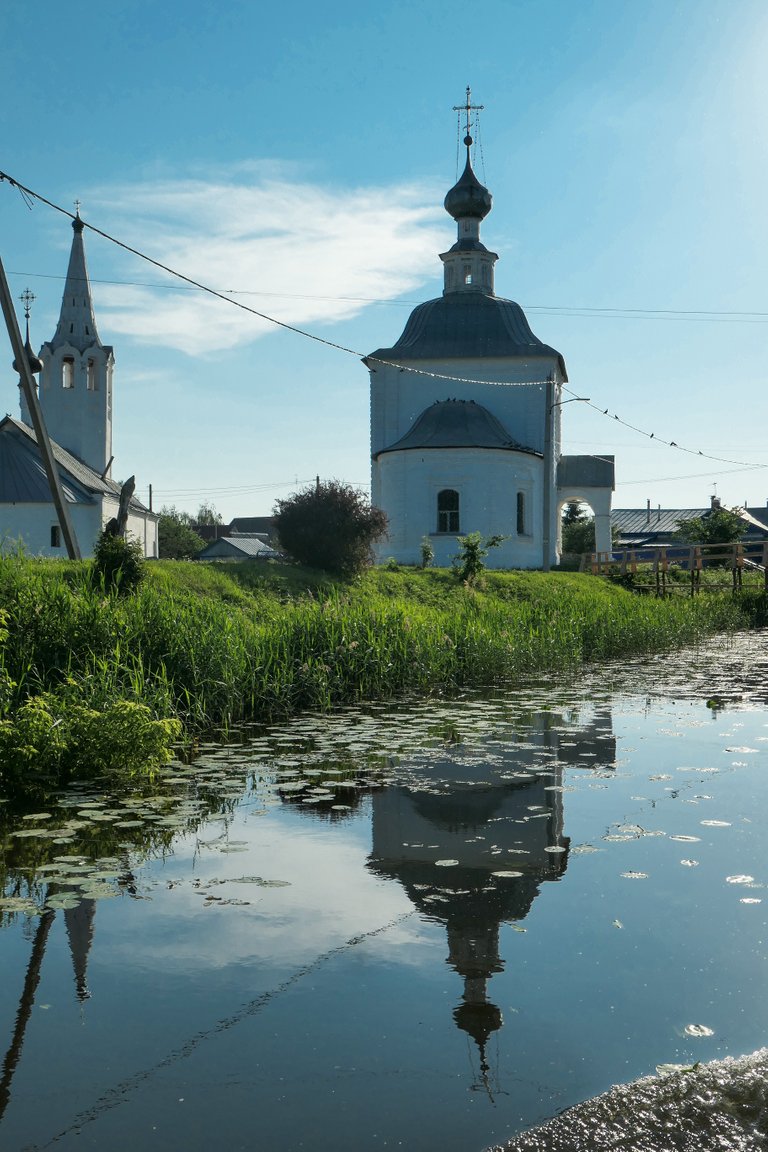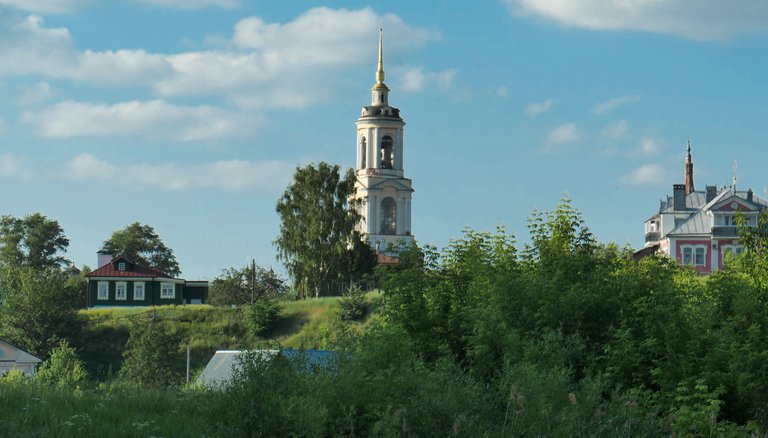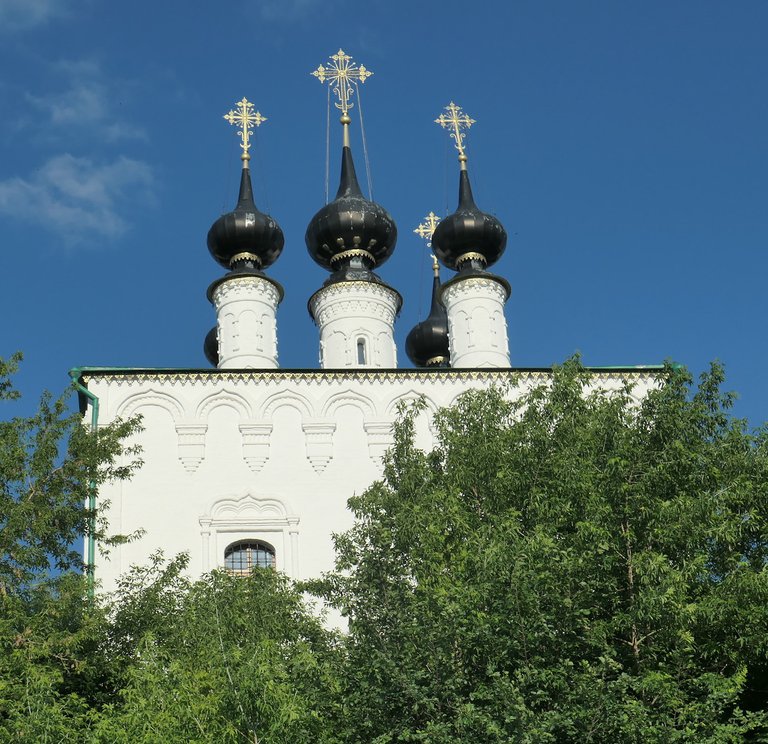 I should have counted how many religious buildings I espyed, I think I saw more churches than people.
Heading back towards the centre, away from the countryside standing proud I came across the "Venerable Bell Tower", built between 1813-19, in celebration of the 1812 Patriotic War victory.
The door to the tower was open, no one was around, I ventured inside and climbed to the top.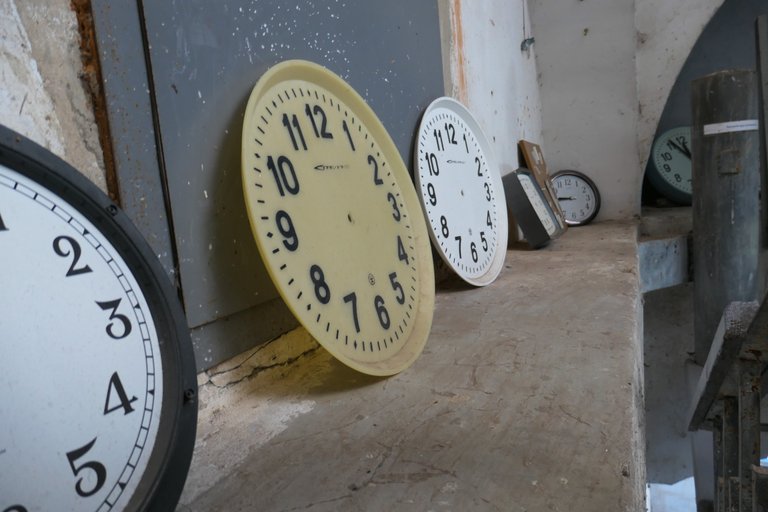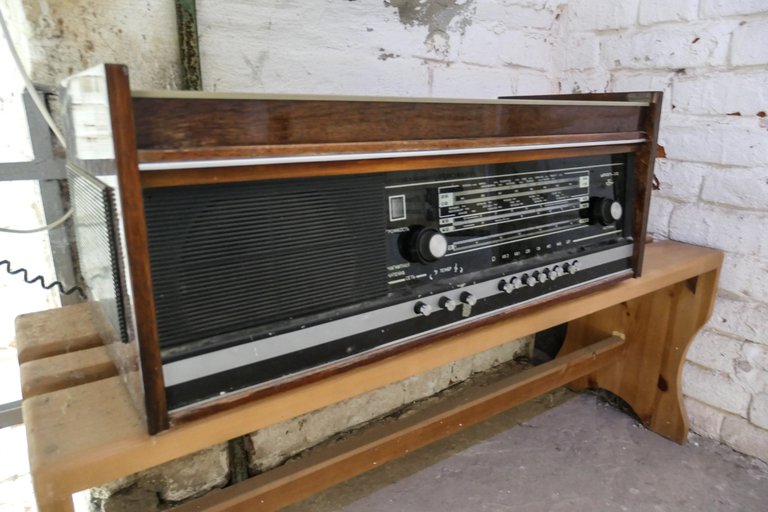 There were strange artefacts dotted about on the wooden platforms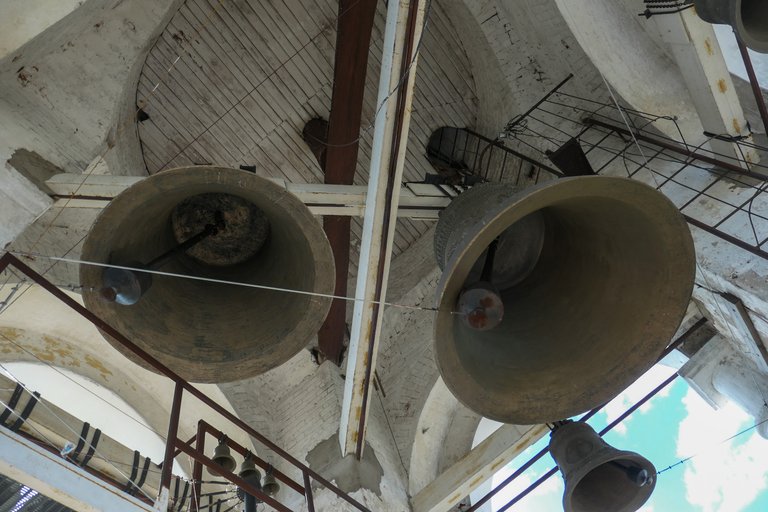 Finally making it to the bells the panoramic views were truly spectacular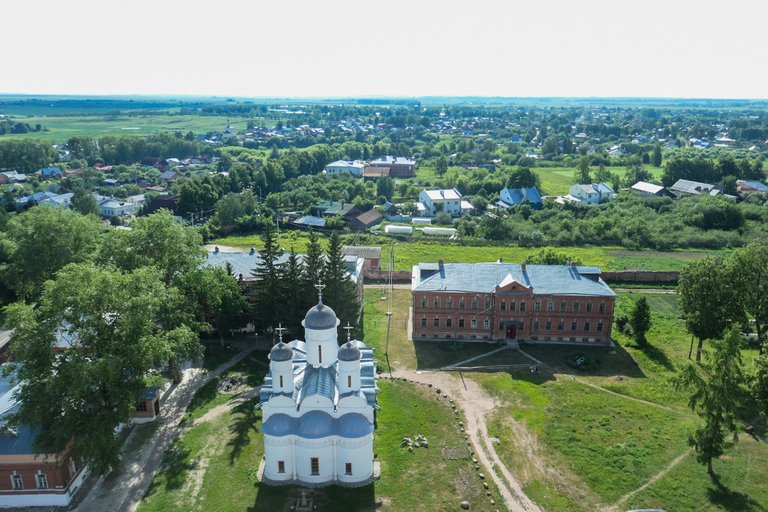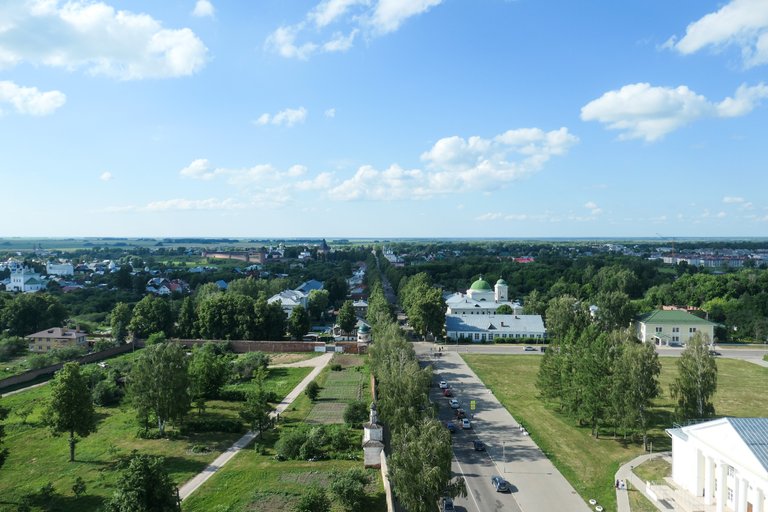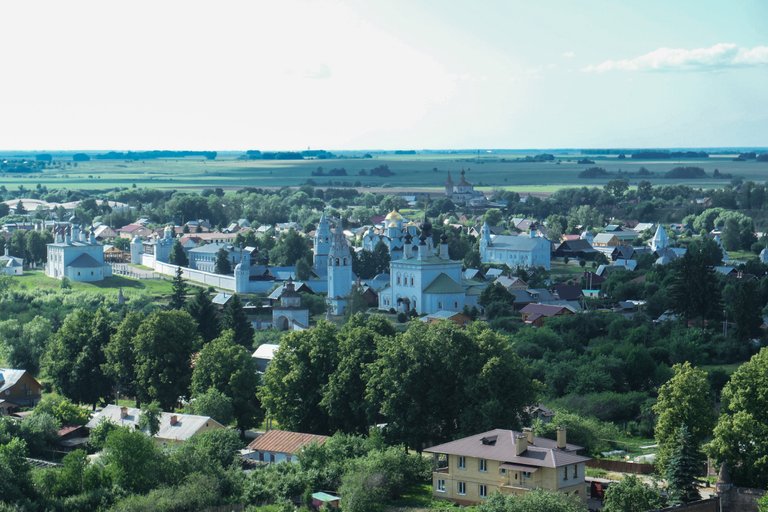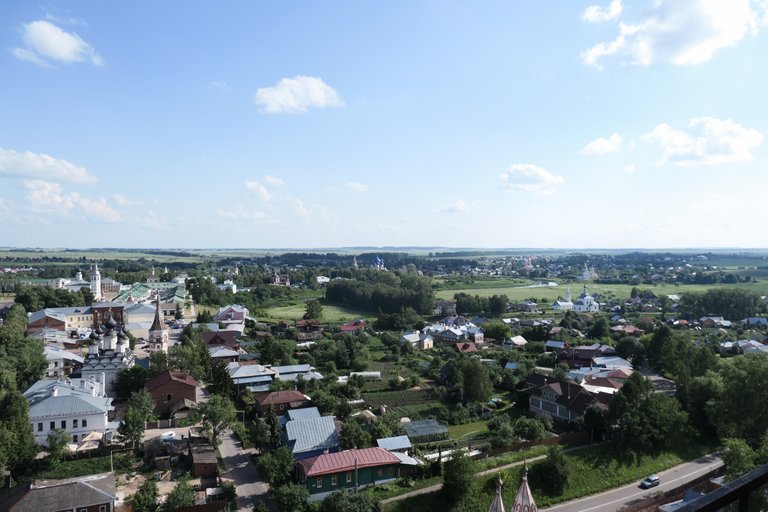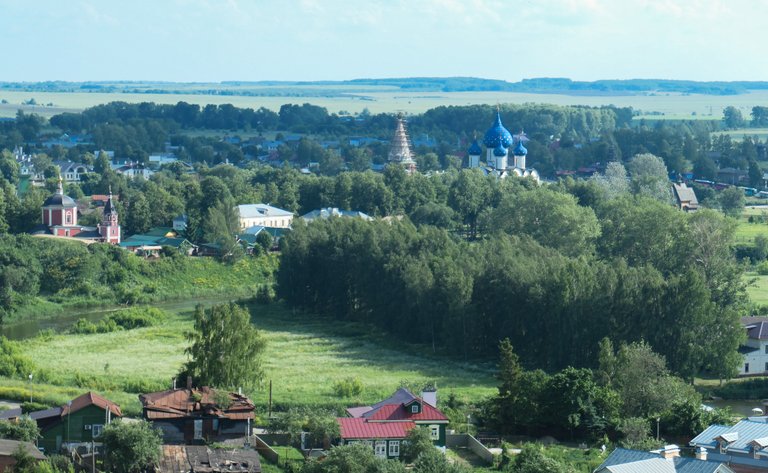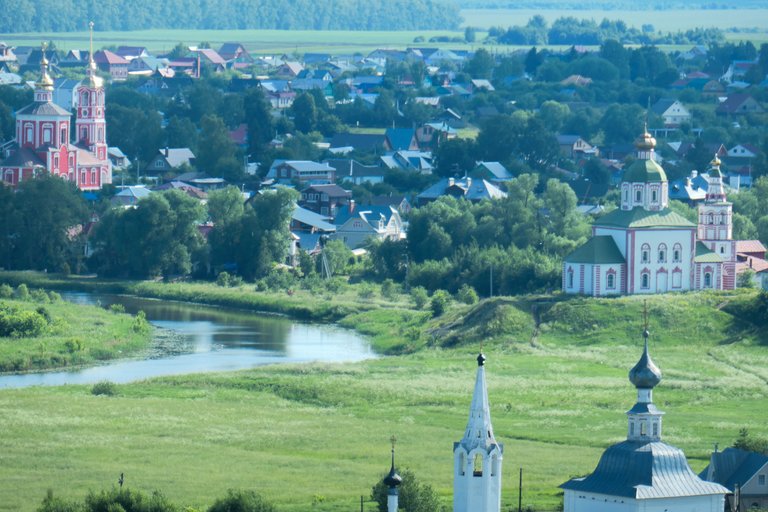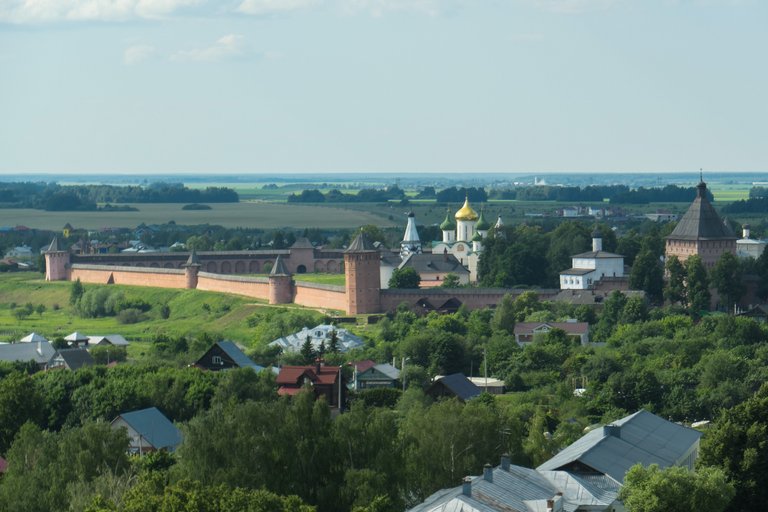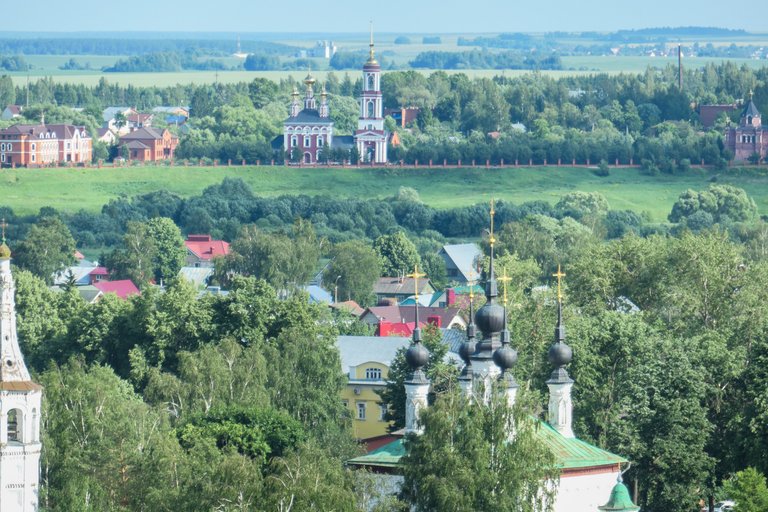 There was a bloke by the door when I got back down to ground level.
There was a language barrier
I think he was some sort of doorman
He wanted paying
I think he wanted 10 roubles
He accepted 5,
So now back in the town I made my weary way back towards the hotel.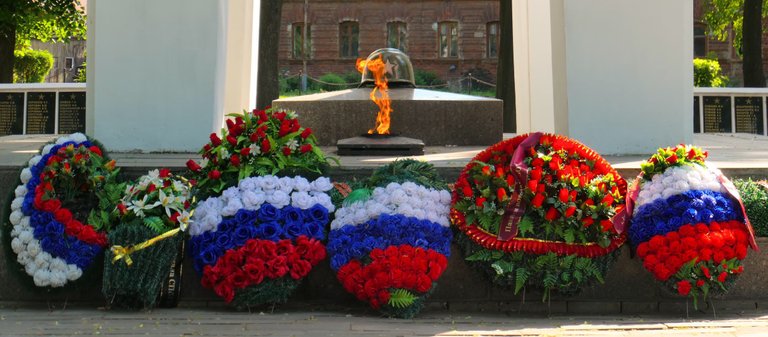 A stunning memorial to the heroes of the Russian forces.
I was knackered I'm not used to walking for 5 hours at a time, but it was worth it. I enjoyed myself.
One regret. No fucking fridge magnet.
Time for beer