Not much left of this, the rail line I was told fed the Valley munitions depot a spur off the Mold to Denbigh branch line.
The raised embankment is still visible from the main road, a simple climb over a feeble fence and a 15 minute walk later to find the remaining line.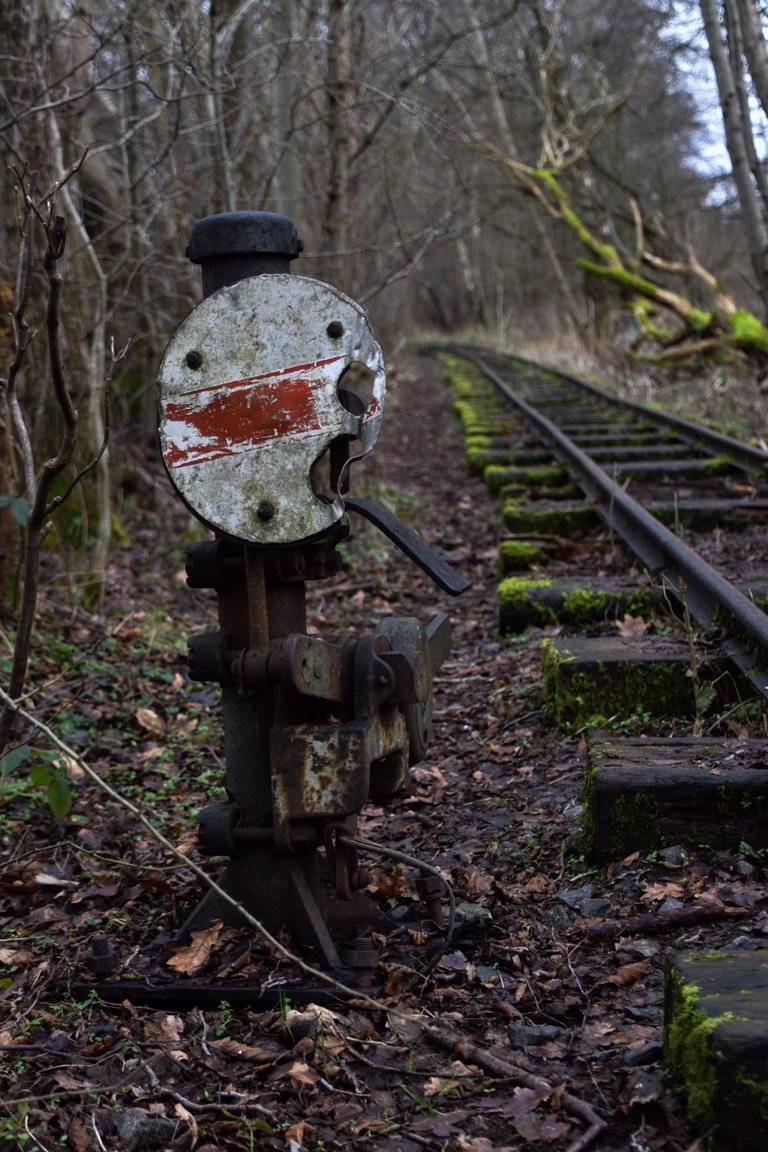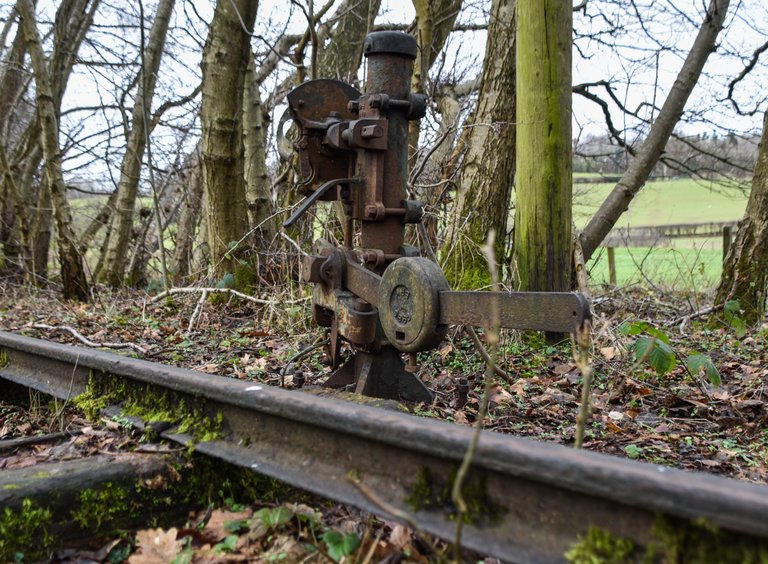 I was surprised to find the track was narrow gauge and pleasantly surprised to see that the manually operated points controllers hadn't been acquired by a bunch of pikeys or someone who might like them as garden ornaments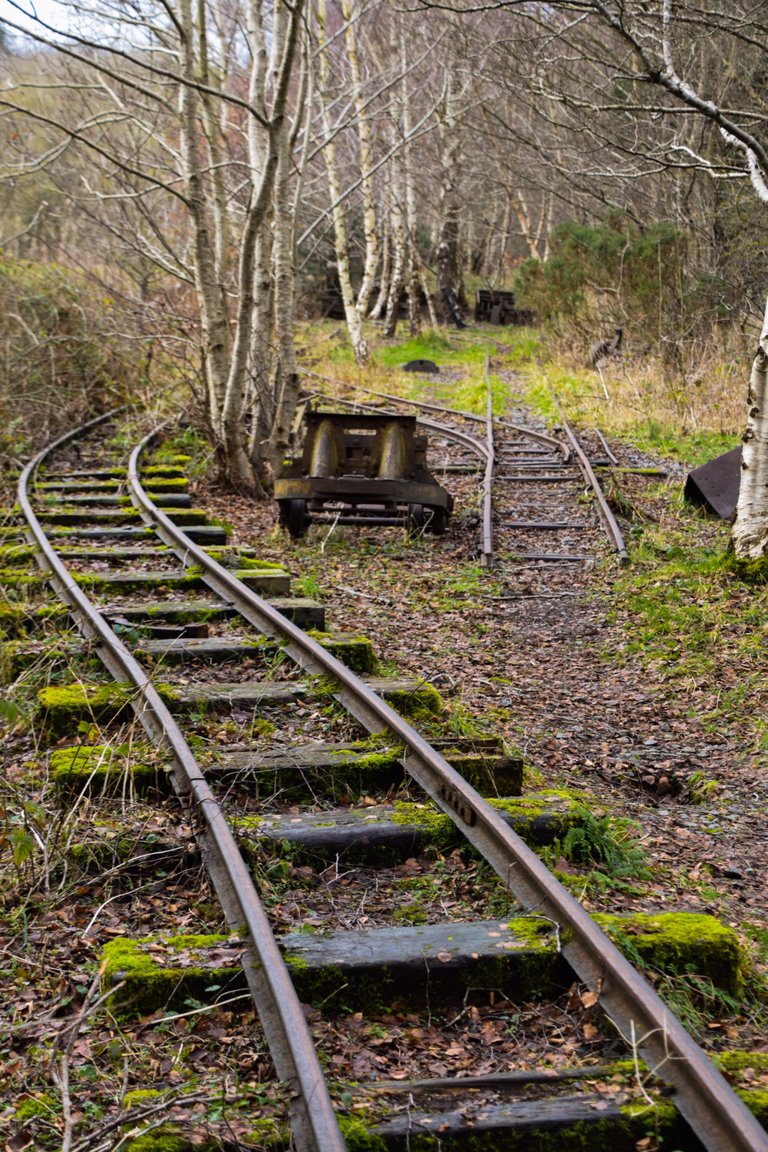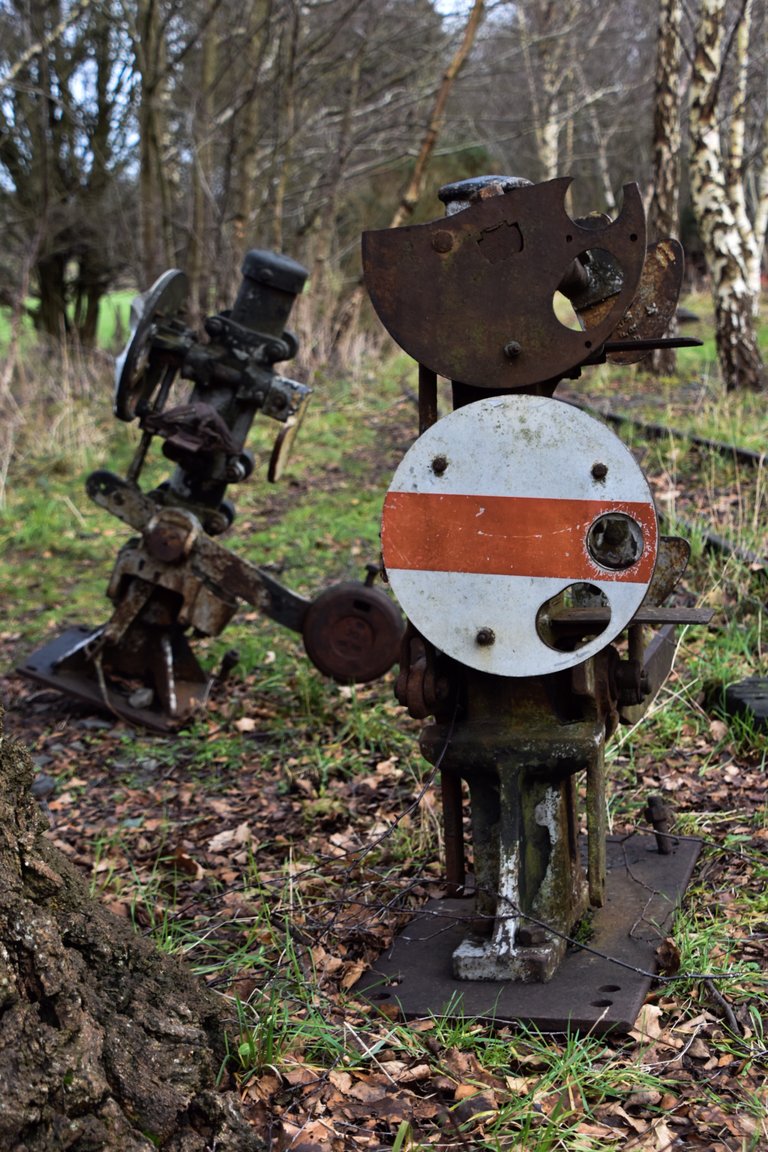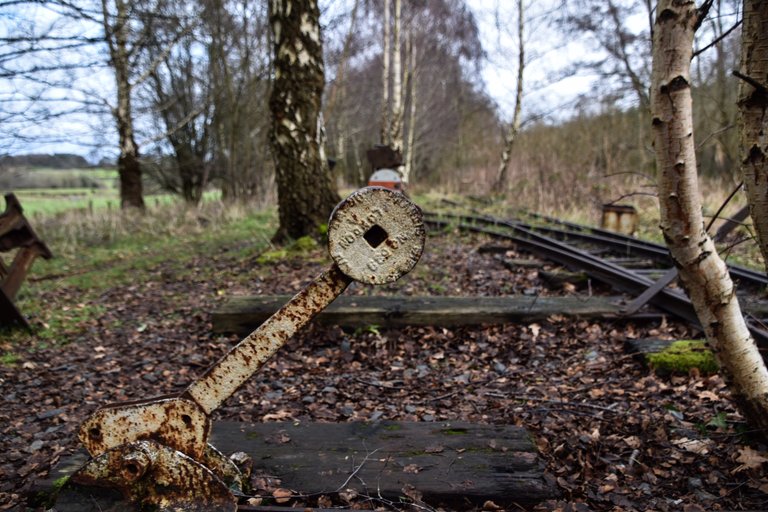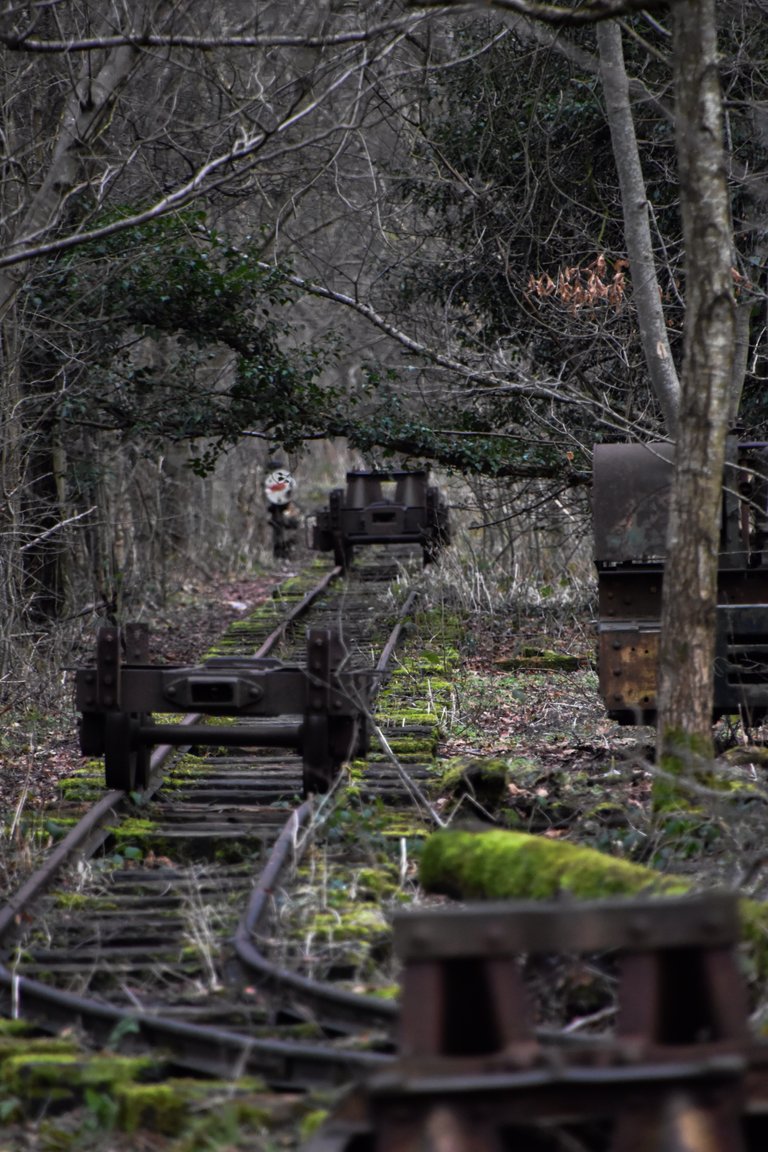 A few rusted bogeys still sitting hoping for their lives to be rescued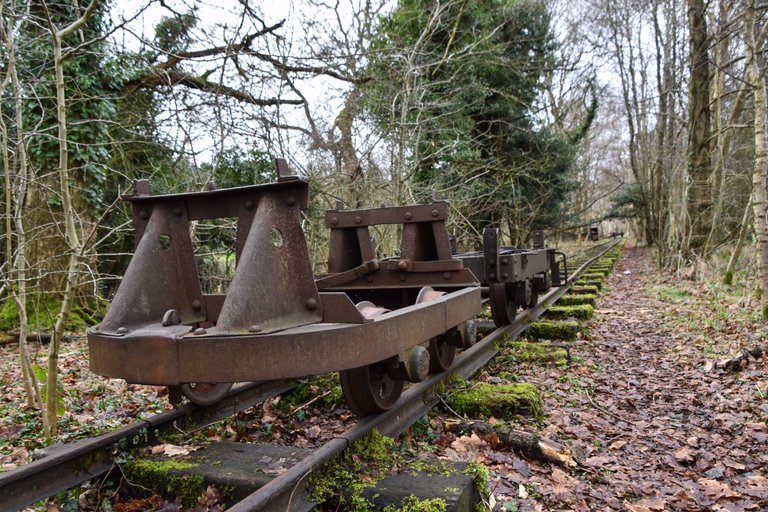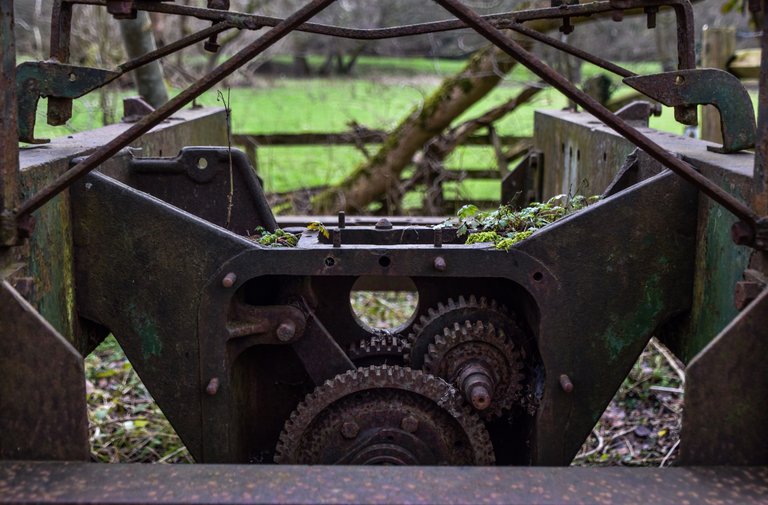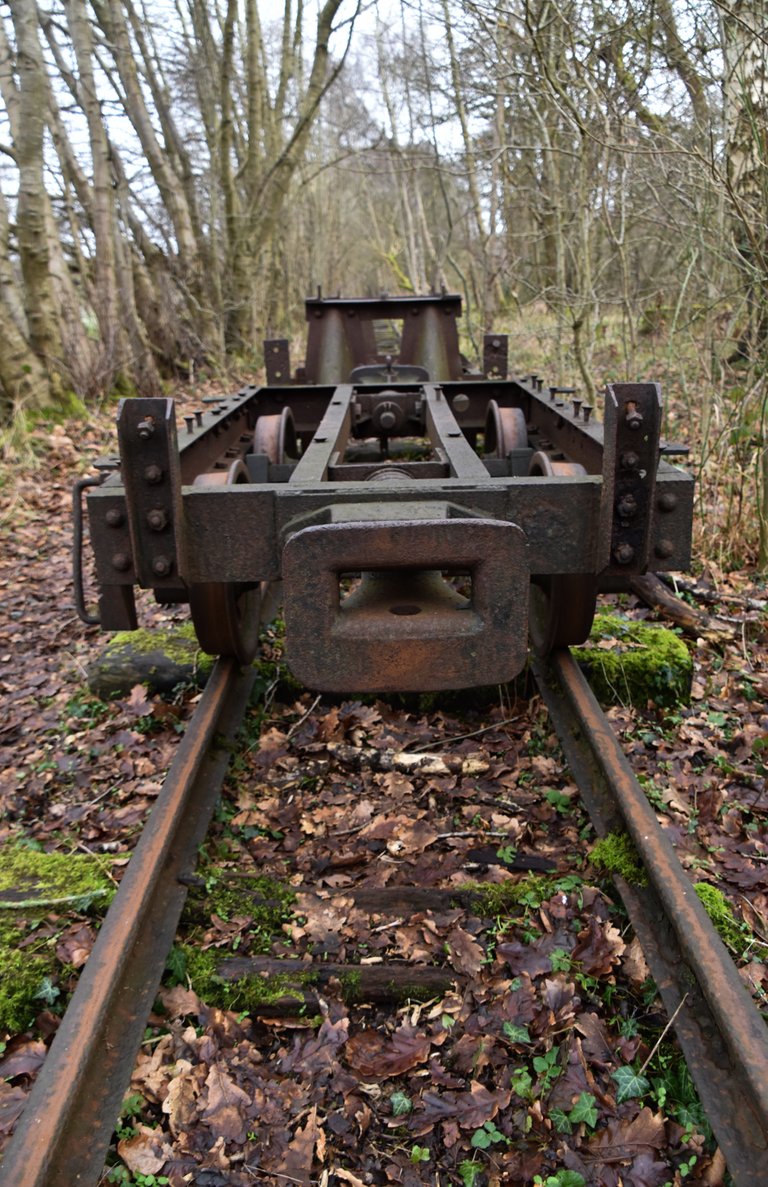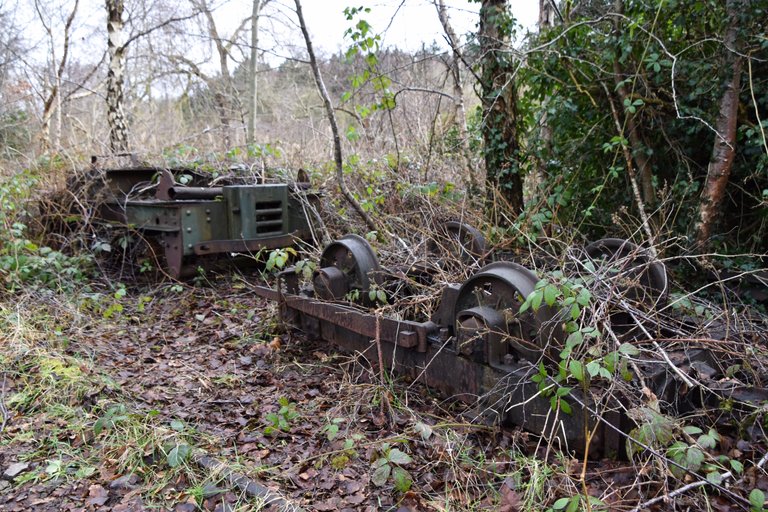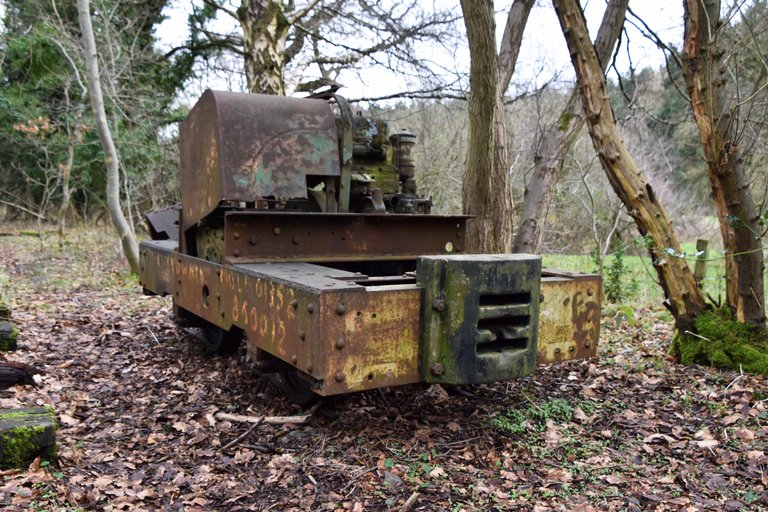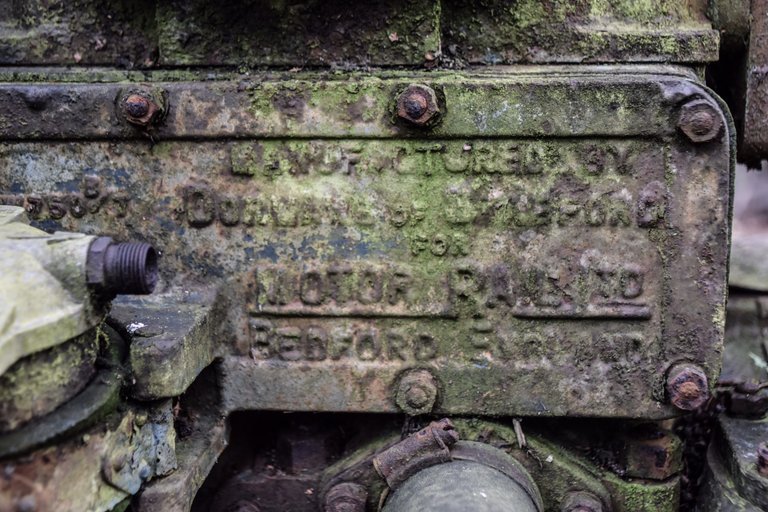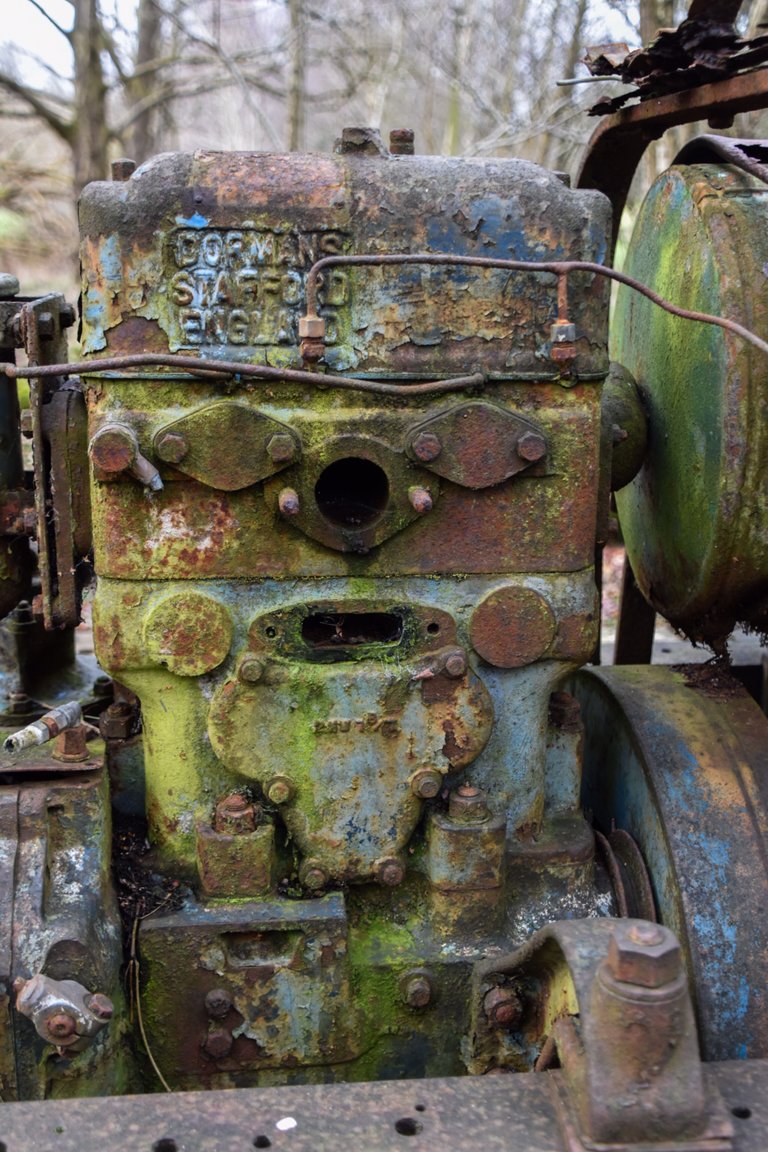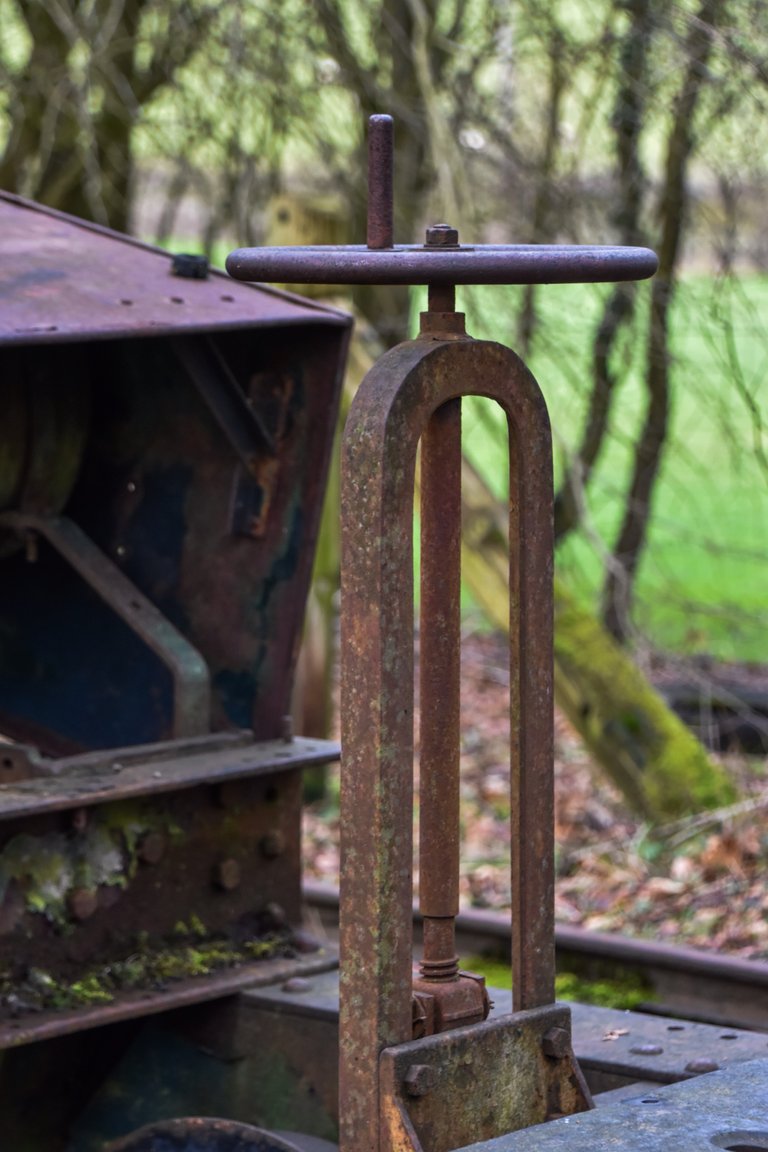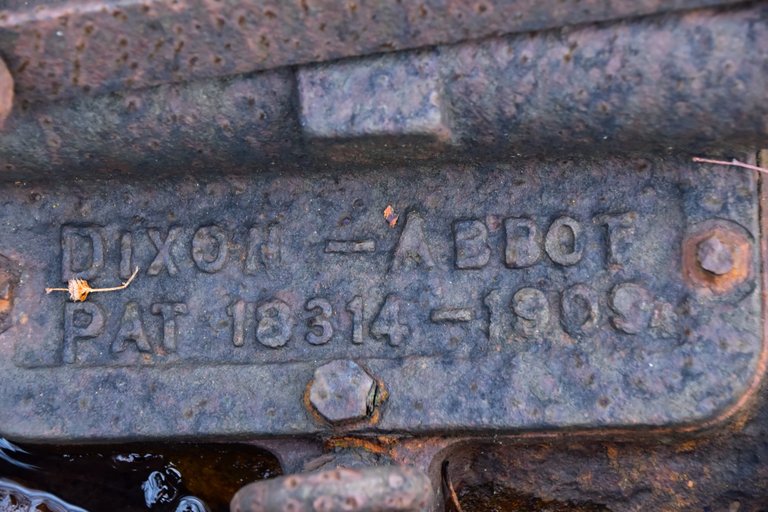 Time and tide waits for no man. If a tree wants to grow it will grow.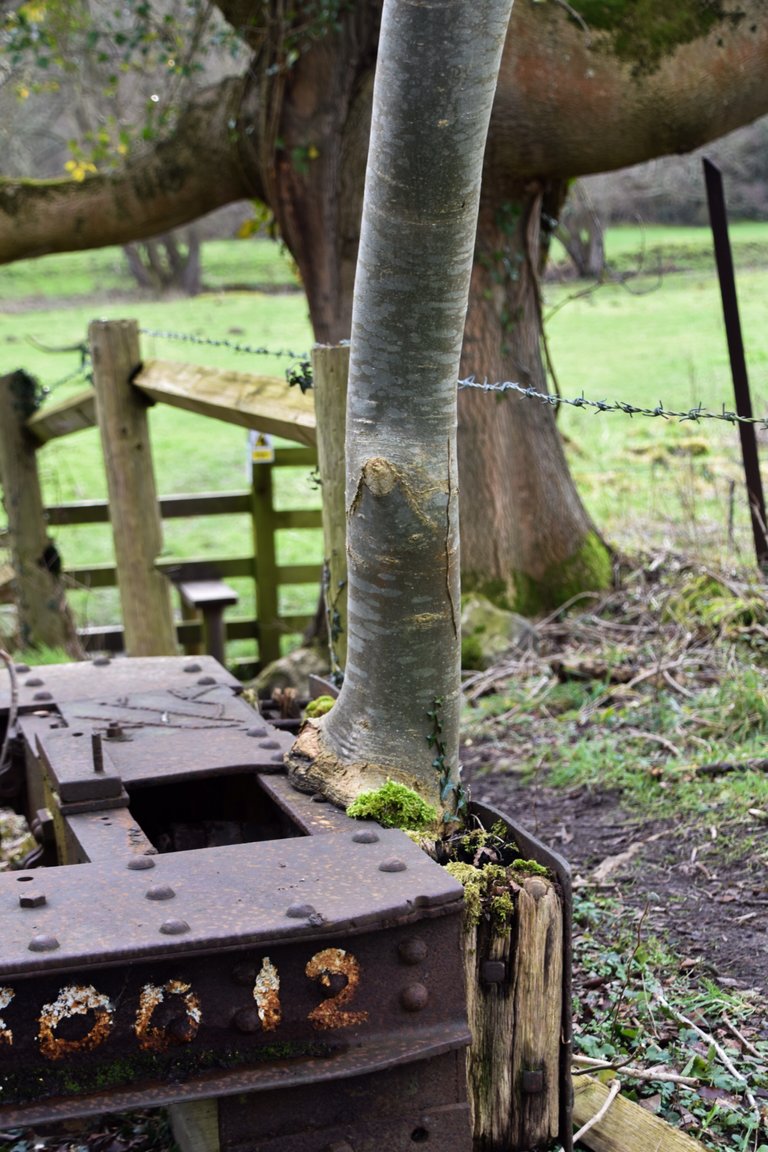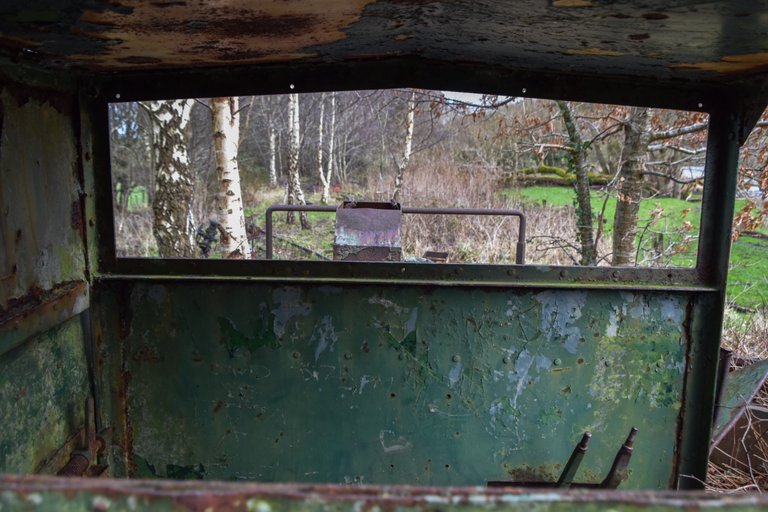 So that was my short wednesday walk not much to see but it completed the circle for me.