I've posted about this old stone quarry before, but someone told me there was some good graffiti up there now. I love a bit of graffiti if it's in the right place and is good, so I popped up there to investigate.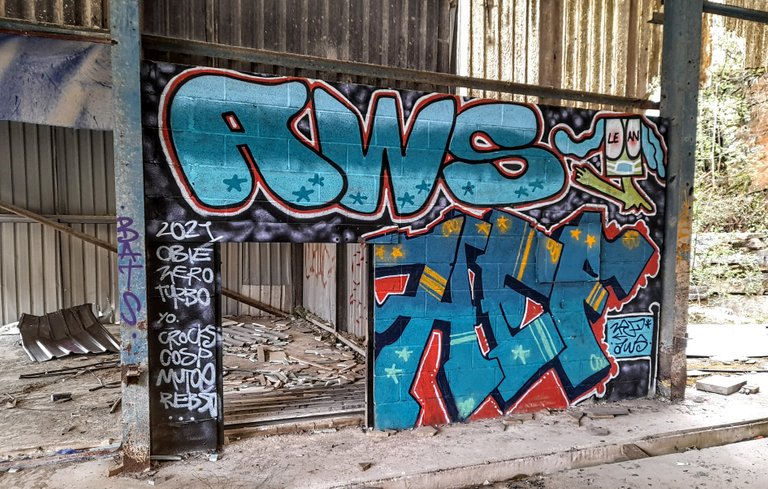 There is talk of the buildings getting bulldozed and houses being built on the site. It's getting trashed every day or set fire to. There probably won't be anything left soon.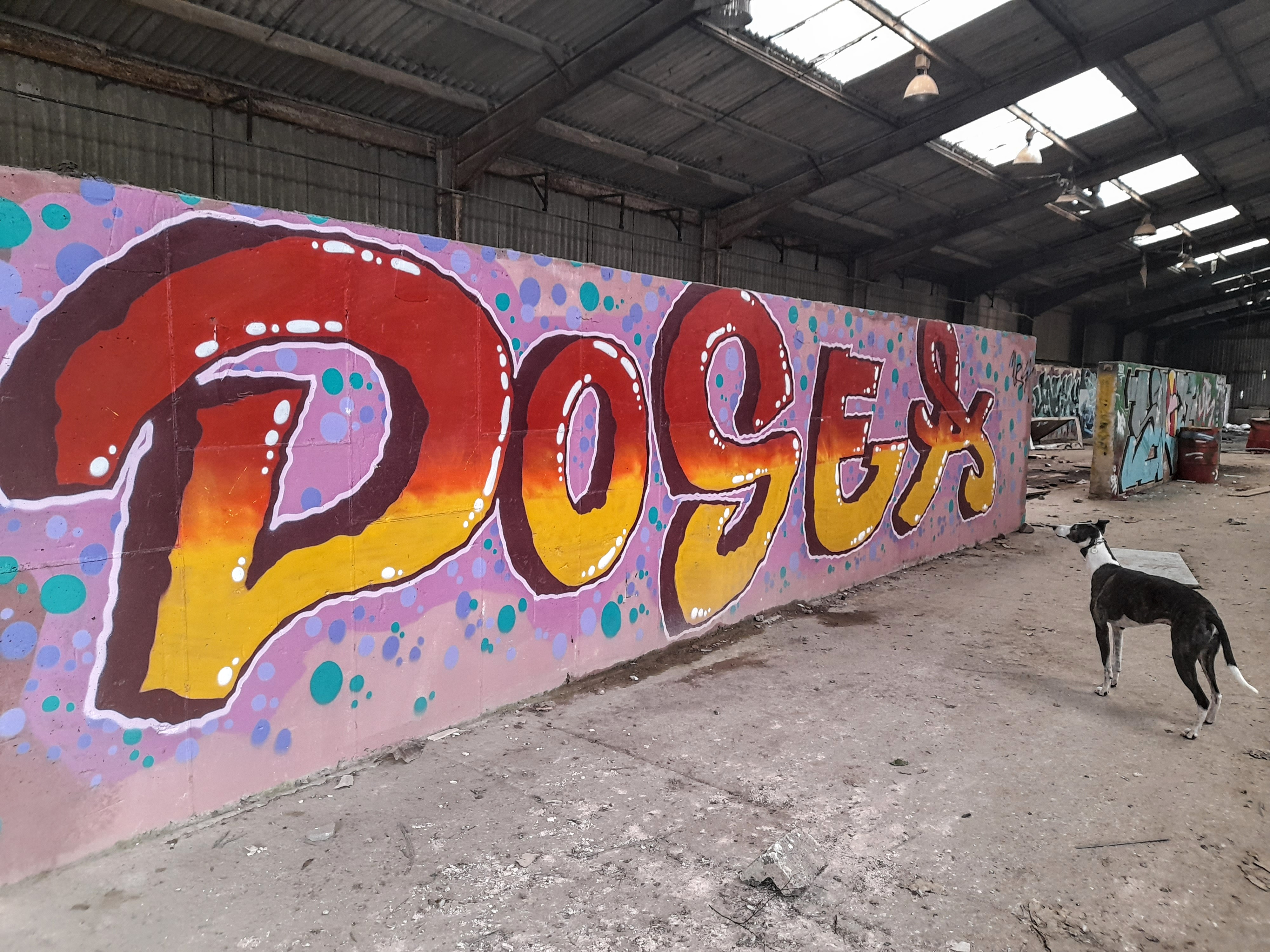 I think it says 'poser' on the wall. I think Mr Lurcher did as he was told and posed for me. He loves the camera and loves to explore.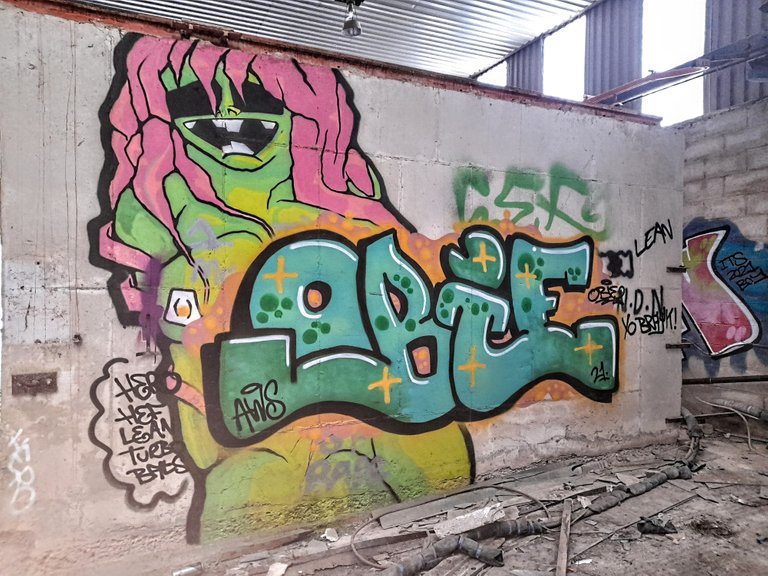 This artist is quite popular around here. You see his work on a lot of derelict buildings.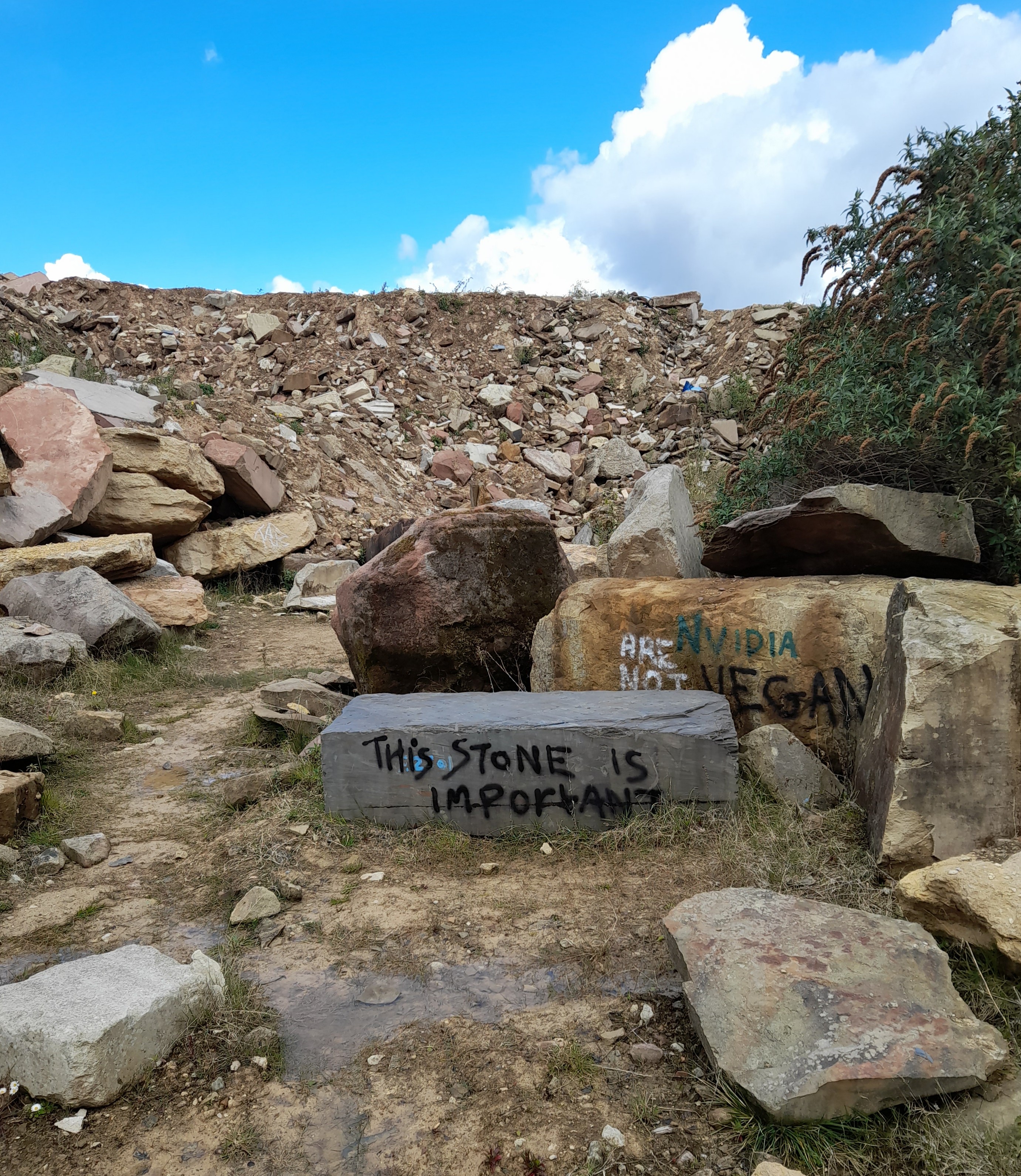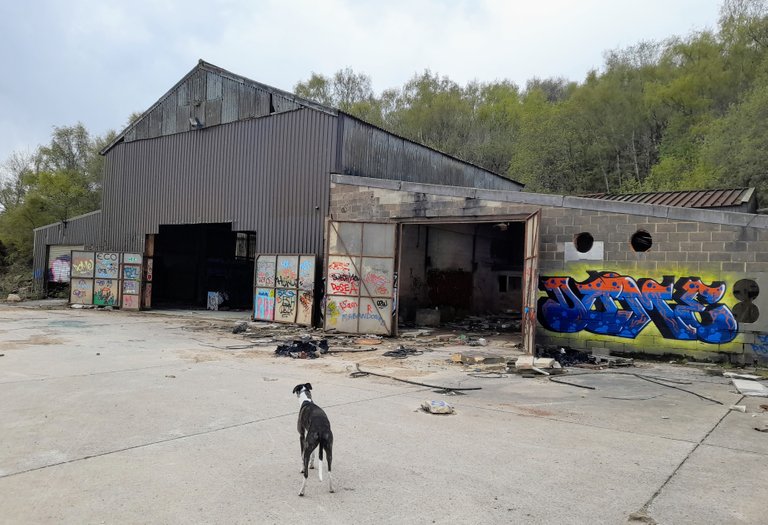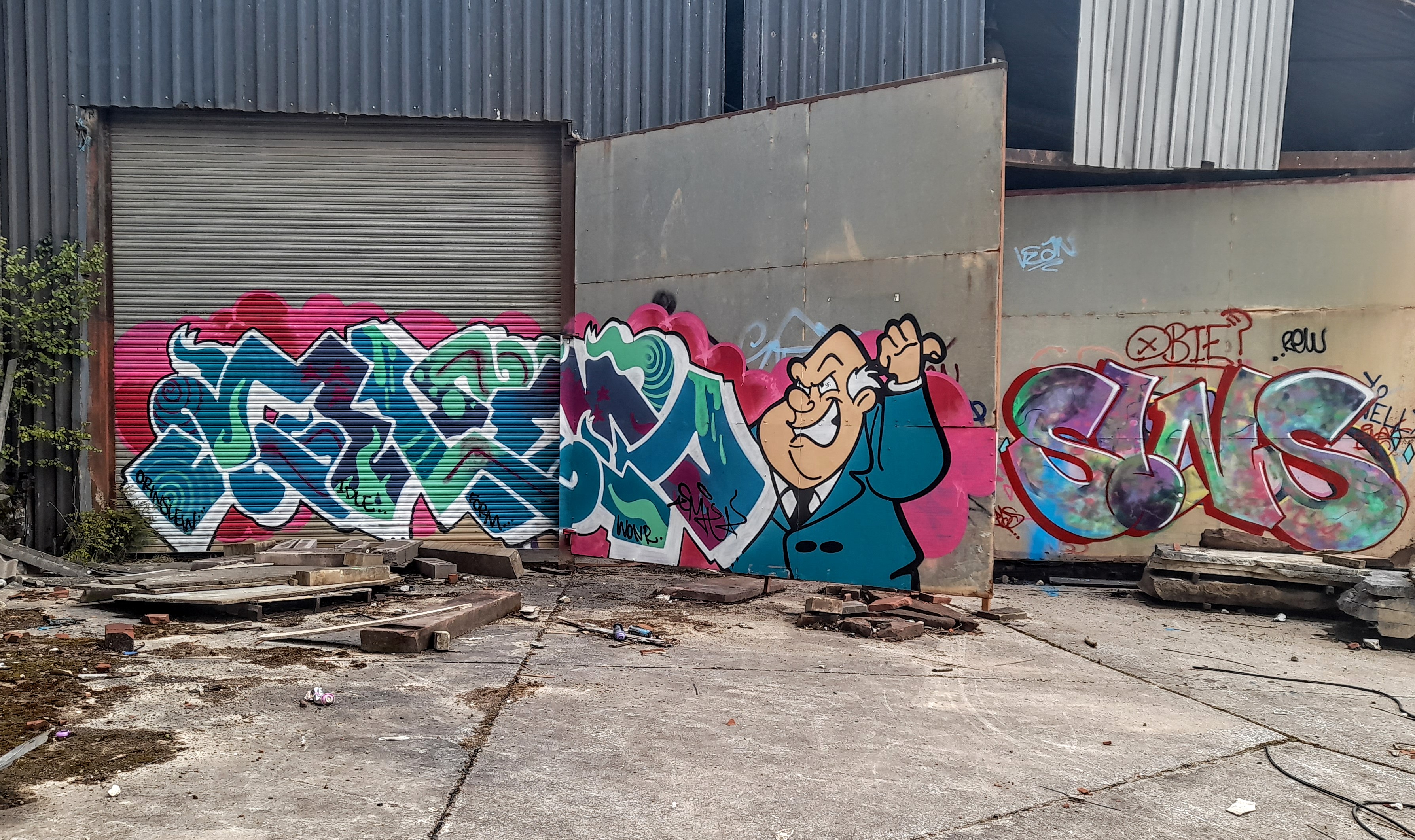 It was one of my favourite walks during the first, strict lockdown. I could go up there and just forget everything. Still can.
#wednesdaywalk initiated by @tattoodjay.
Photos by @ellenripley - Julie S. All rights reserved.