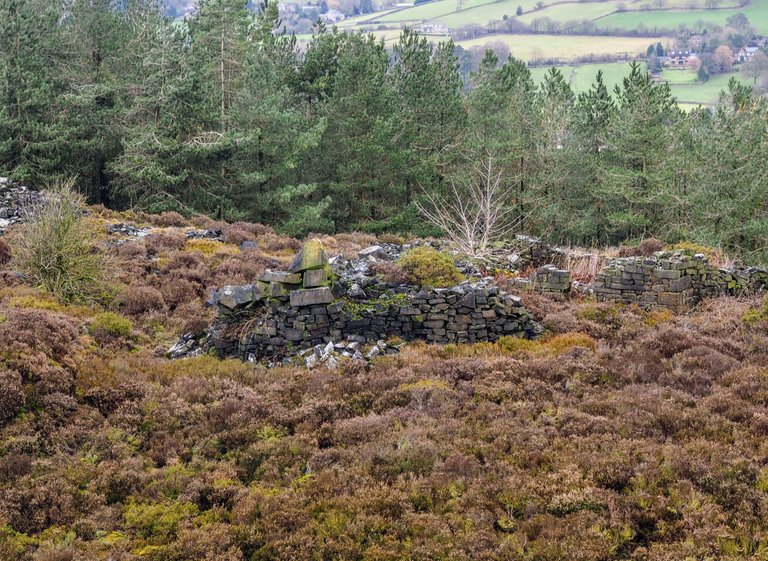 I really like old quarries. It was only after looking on Google Earth that we stumbled across a quarry that we hadn't seen before. It used to be called Slack Quarry which was a millstone quarry. Sadly, there wasn't a lot to see, just parts of stone buildings ....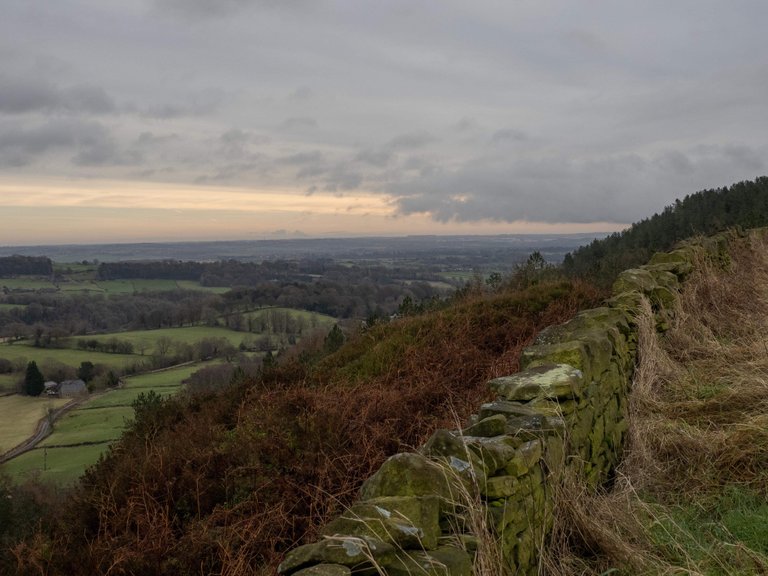 .... and random stone walls.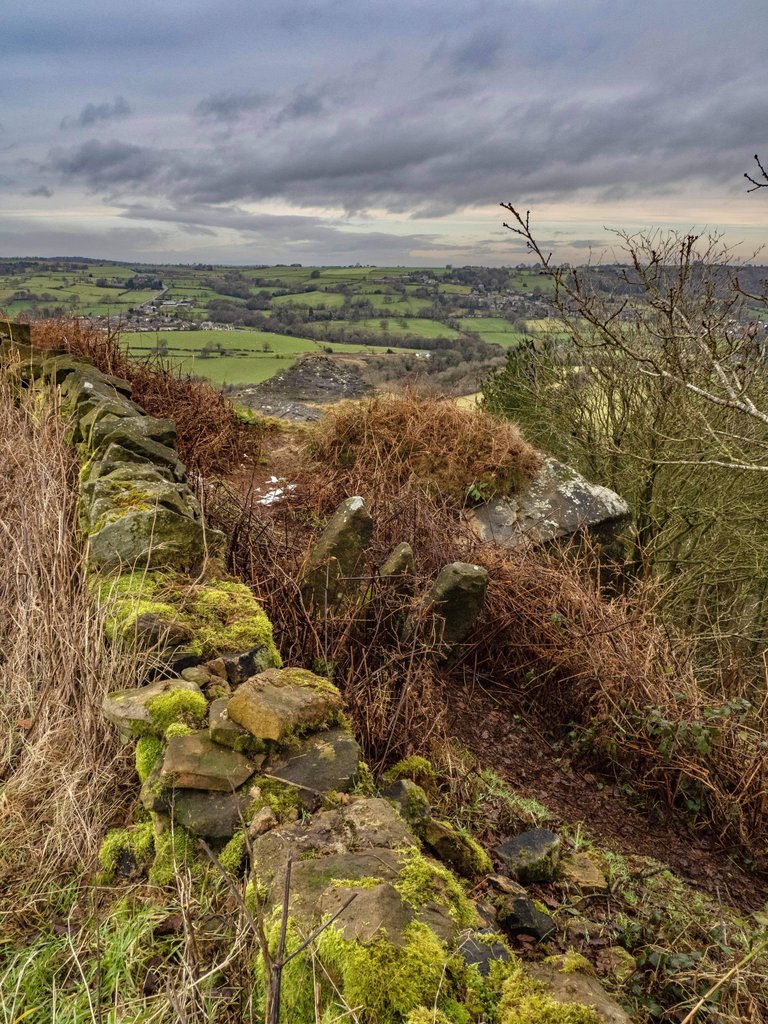 Later on, we also found three small stone pillars which looked like a stile or gatepost. A footpath then led you down to the quarry. It was a cold, windy day and the footpath took you close to a sheer drop, so we decided against going down. I have no head for heights and I'm as clumsy as anything, so played it safe!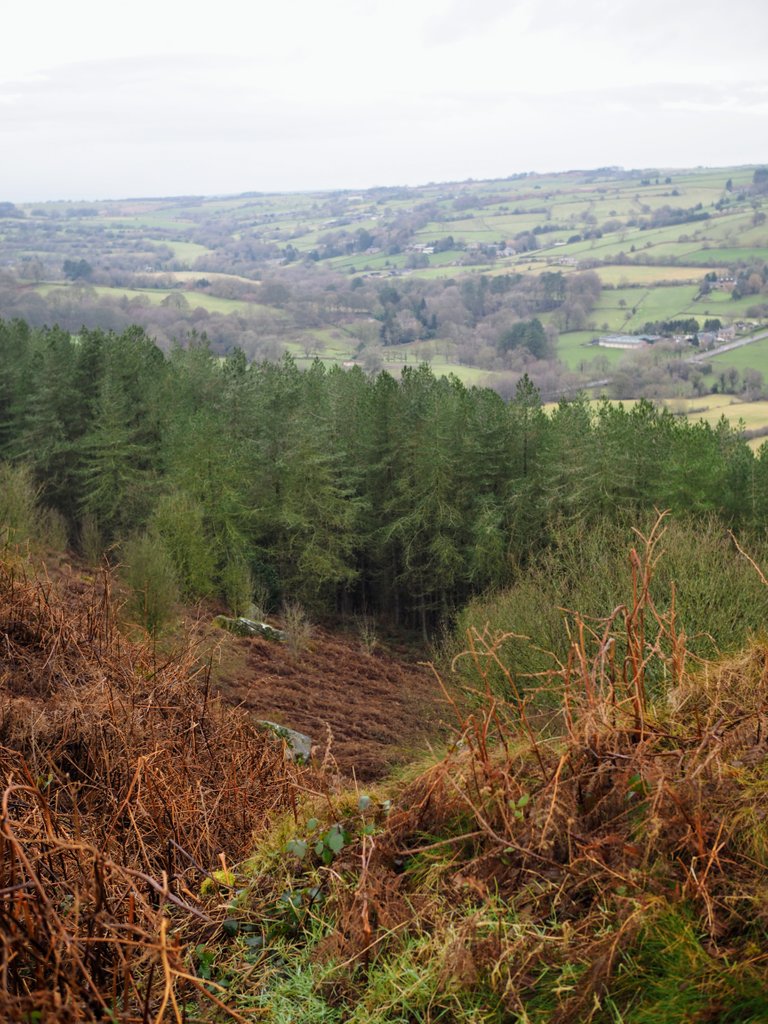 There was a beautiful view from the top. Hopefully, we might be able to find a better way of getting down to the bottom without needing a parachute!
#wednesdaywalk initiated by @tattoodjay.
Photos by @ellenripley - Julie S. All rights reserved.