Well a wonderful Wednesday to all of your #WednesdayWalk- ers out there enjoying the mid week hump.
And once again, a massive thankyou to @tattoodjay for creating this engaging and healthy initiative, aswell as @elizacheng for creating the companion #makemesmile initiative too!
So for my #WednesdayWalk, I take you to some of my old stomping ground growing up in small town NSW.
This is where I spent a lot of my youth-walking up and own this street to high school (red brick building in centre background) and the town 'centre'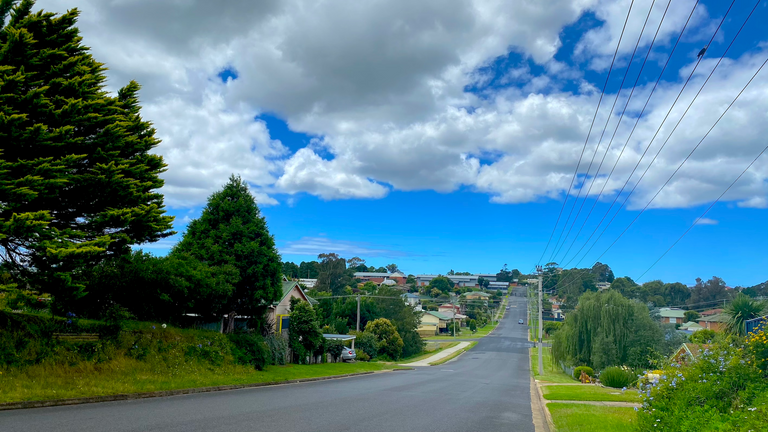 And then this is like the "town square", originally built behind the shops on the main street, but now surrounded by a new-ish, small 'mall' (with about 10 shops/cafe's/supermarkets in it)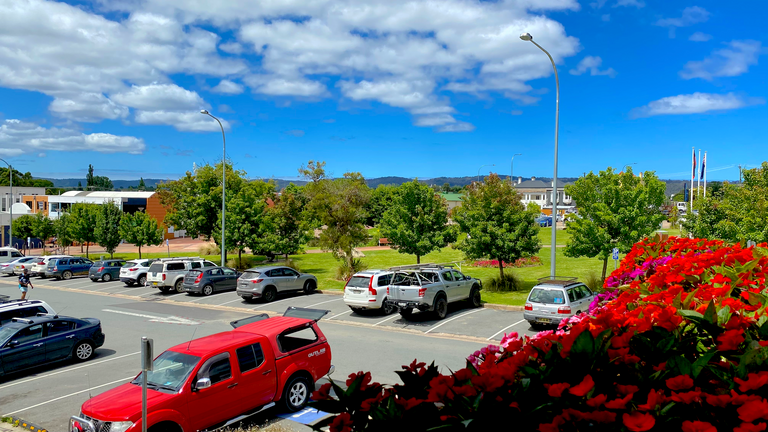 And so this is the 'town square' called Littleton Gardens because Littleton in Colorado, USA is the geographical sister city to this town.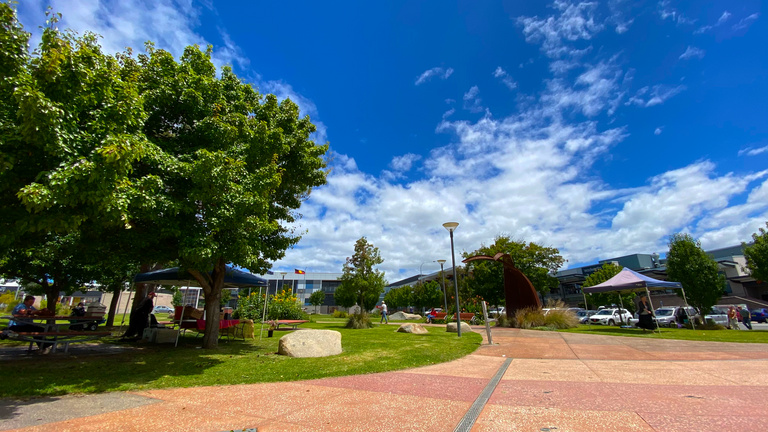 And I'd love to share some more photos with you but apparently I've run out of upload data....
Anyhooo, I hope that you enjoyed my (very short) WednesdayWalk and it made you all smile.
🐠🐃🐌🕷🐍🐓🦆🐸🐁🐿🦋🐢🐞🦍🐈🦆🐥🐜🦑🐛🐄🦇🐪🦏🐳🐊🦀🦌🐖🐢🐏🐋🐝🐠🐃🐌🕷🐍🐸🐁🐿🦋
I wish every single one of you who ever you are, where ever you are and what ever you are doing a very safe and happy new year filled with love, peace, health, success and abundance this coming new year and every near year after that! (unless you're cruel to animals, then that's a whole other blog....)
🐠🐃🐌🕷🐍🐓🦆🐸🐁🐿🦋🐢🐞🦍🐈🦆🐥🐜🦑🐛🐄🦇🐪🦏🐳🐊🦀🦌🐖🐢🐏🐋🐝🐠🐃🐌🕷🐍🐸🐁🐿🦋
If you have made it this far, then you are absolute champions and I thank you so much for reading my blog tonight and I hope that you enjoyed reading it as much as I enjoyed writing it.
🐠🐃🐌🕷🐍🐓🦆🐸🐁🐿🦋🐢🐞🦍🐈🦆🐥🐜🦑🐛🐄🦇🐪🦏🐳🐊🦀🦌🐖🐢🐏🐋🐝🐠🐃🐌🕷🐍🐸🐁🐿🦋
       ❤️❤️❤️All love and support in whatever way is greatly appreciated❤️❤️❤️

The Ladies of Hive- your own crypto world girl gang full of fun and suprises, so click on the link to find out more about this brilliant community of caring, companionship and creative contests.

And unless otherwise stated- ALL photographs, are all my originals taken by me sometime in the past decade or so somewhere in my travels and as such, ofcourse they are subject to all international IP and copyright laws and I may have already used them for my own commercial purposes here https://www.redbubble.com/people/CHOCOLATESCORPI/shop And here https://fineartamerica.com/art/chocolatescorpi, So please ask first if you want to use any of them as we wouldn't want you getting into trouble. Thank you 😊
🐠🐃🐌🕷🐍🐓🦆🐸🐁🐿🦋🐢🐞🦍🐈🦆🐥🐜🦑🐛🐄🦇🐪🦏🐳🐊🦀🦌🐖🐢🐏🐋🐝